Russell Westbrook Birthday Cake
This post may contain affiliate links.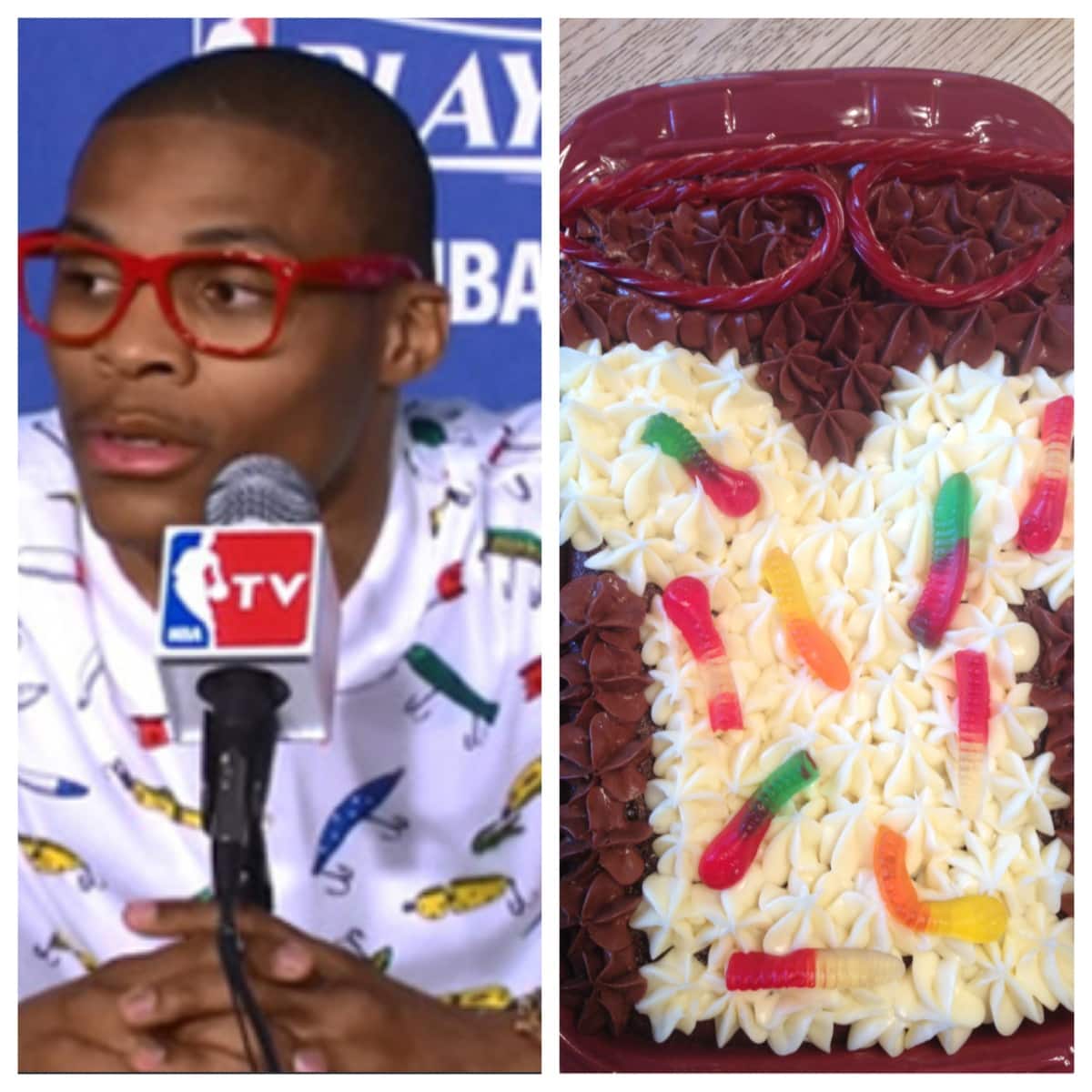 June is an eventful month around the Bond household with the birthdays of my Mom, Dad, Brother, Aunt and Brothers girlfriend, as well as Fathers Day and my parent's wedding anniversary (34 years today!)
After completing a successful gluten-free birthday cake for my brother, it made sense to make the cake again for his girlfriends birthday. But being the girl who has to make everything a little bit different I decided to turn his delicious Chocolate Gluten-Free Cake into a work of OKC Thunder basketball art. Enter, the Russell Westbrook Birthday Cake.
Russell has been talked about a lot in the playoffs for his interesting press conference attire. It started with the lense-less red glasses, which led to an article on the front page of The Wall Street Journal "Fashion Plates of the NBA Make Specs of Themselves: At Finals, Hoops Stars Also Compete Over Stylish Eyeglasses; No Lenses Needed".
Then came the Lacoste fishing shirt which sent sales for the popular clothing brand through the roof when everyone in Oklahoma decided to emulate the look. And I mean everyone!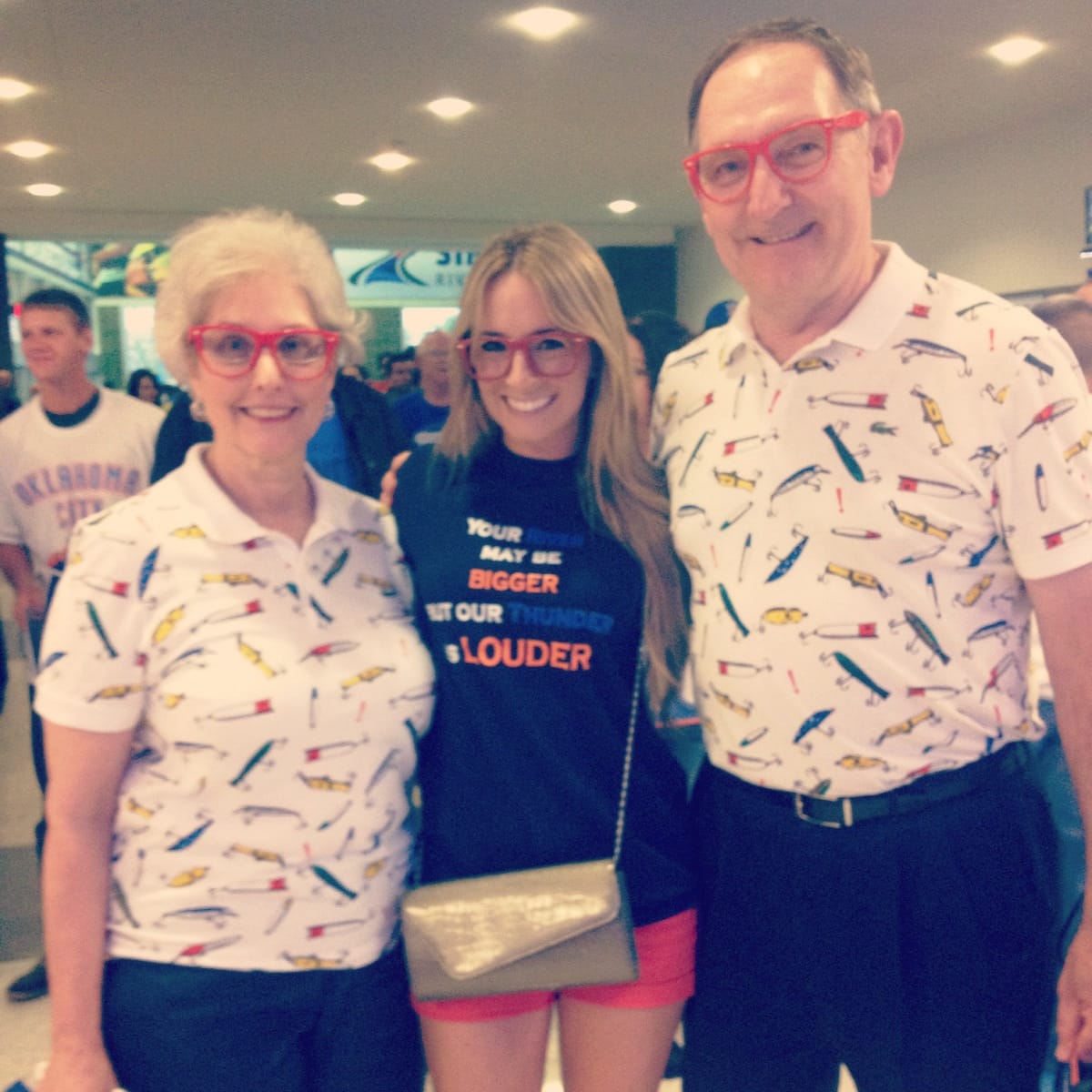 I met this amazing older couple during the Western Conference Playoffs and they told me they were "trending on Twitter", the look had definitely caught on!
My first idea was to just add the red glasses onto the cake, then I decided I had to add the shirt as well!
Russell Westbrook Cake Ingredients
Cream Cheese Frosting
Chocolate Cream Cheese Frosting (simply use 1 cup powdered sugar, 1 cup cocoa instead of 2 cups sugar)
3 Twizzlers
6-8 Gummy Worms
After the cake is baked and cooled use a piping bag with the cream cheese frosting to make the shirt design.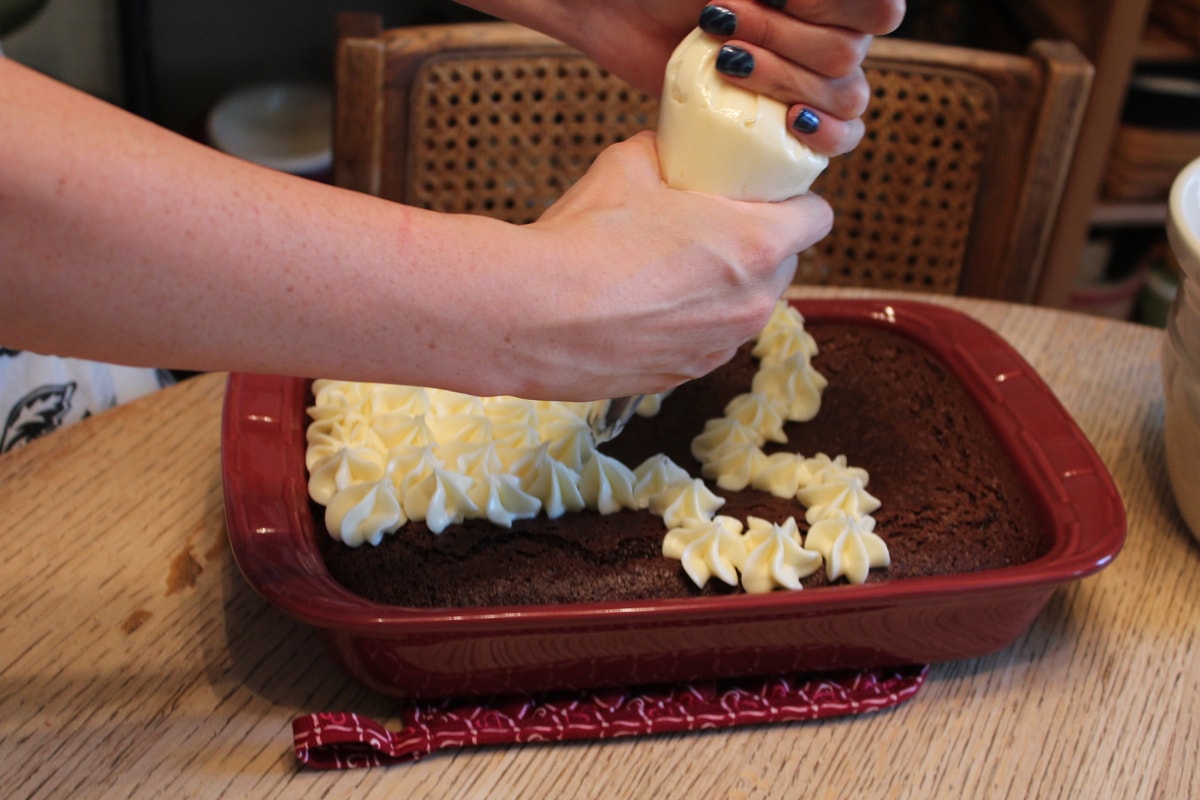 Next, add the chocolate frosting to a separate bag and pipe onto the remaining parts of the cake not covered by the cream cheese frosting.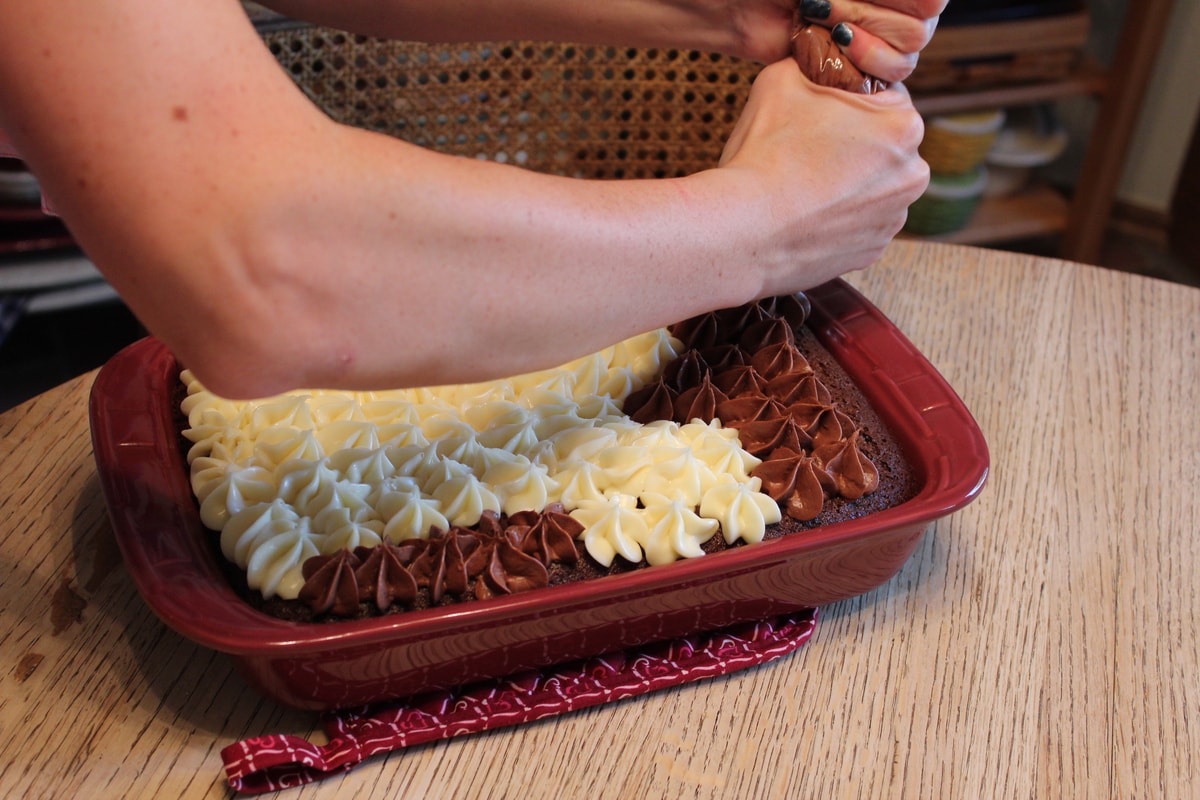 Next, add about 6-8 gummy worms to the shirt.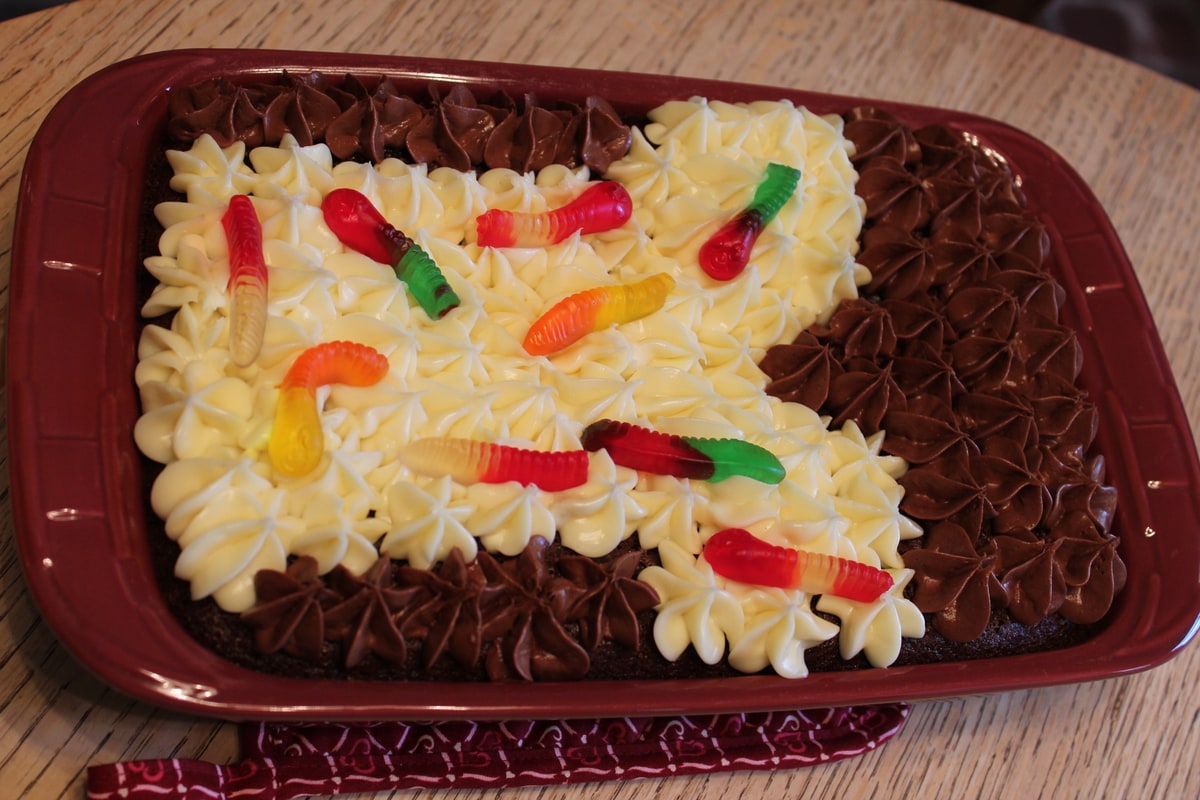 Now, to make the glasses place a toothpick between each end of a Twizzler, slide through until the two ends meet and the toothpick no longer shows. Repeat this step to form the two lenses. Next place another Twizzler on top and attach with the trimmed off ends of 2 toothpicks. Place the glasses gently on top of the cake and voila! The Russell Westbrook cake is complete!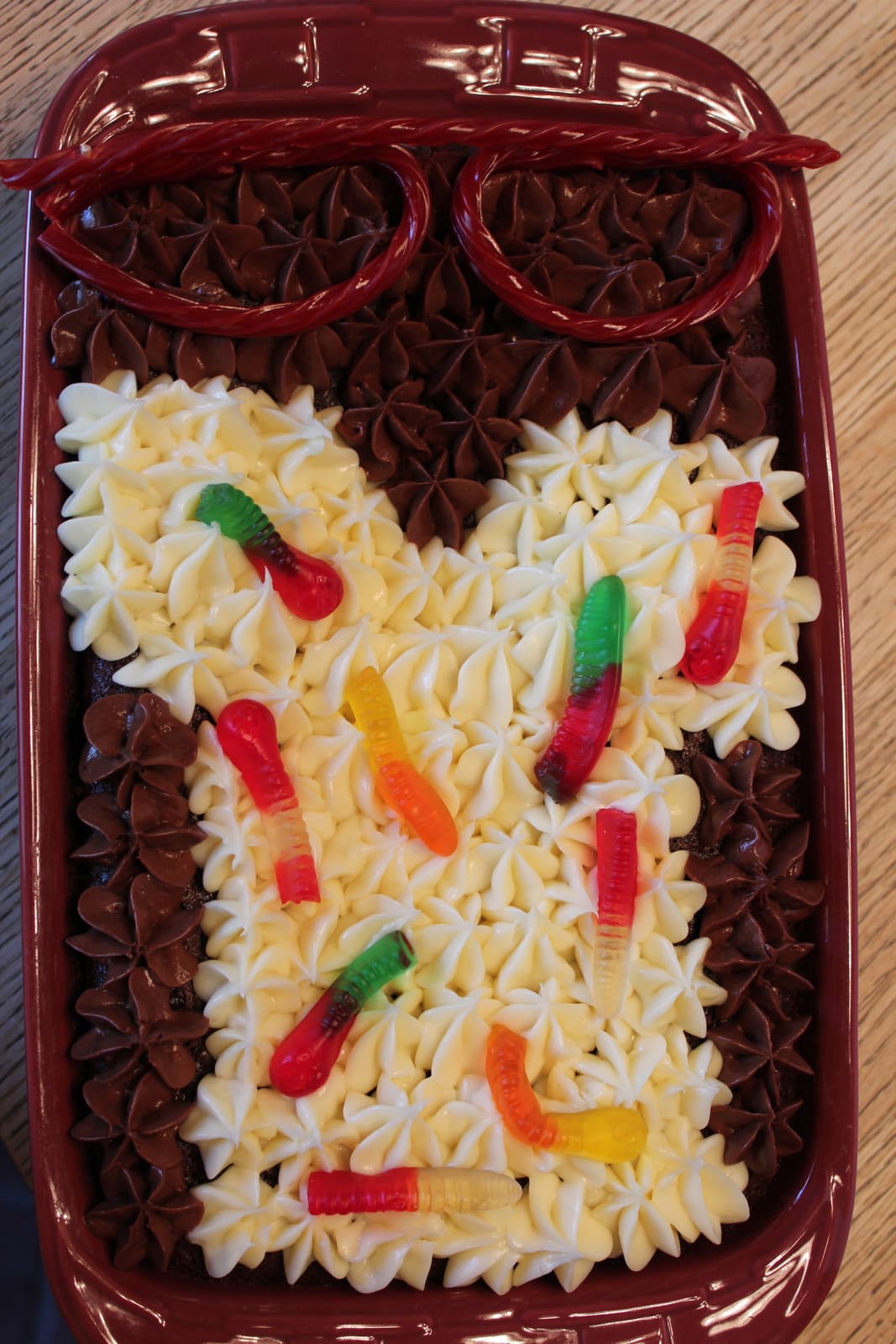 Everyone, including the birthday girl, loved the cake! Just another fun way to celebrate OKC making it to the NBA Finals! Game 3 tonight, Thunder Up!!!
We are a participant in the Amazon Services LLC Associates Program, an affiliate advertising program designed to provide a means for sites to earn advertising fees by advertising and linking to amazon.com.