Coffee Crusted Mushroom Gouda Burger
This post may contain affiliate links.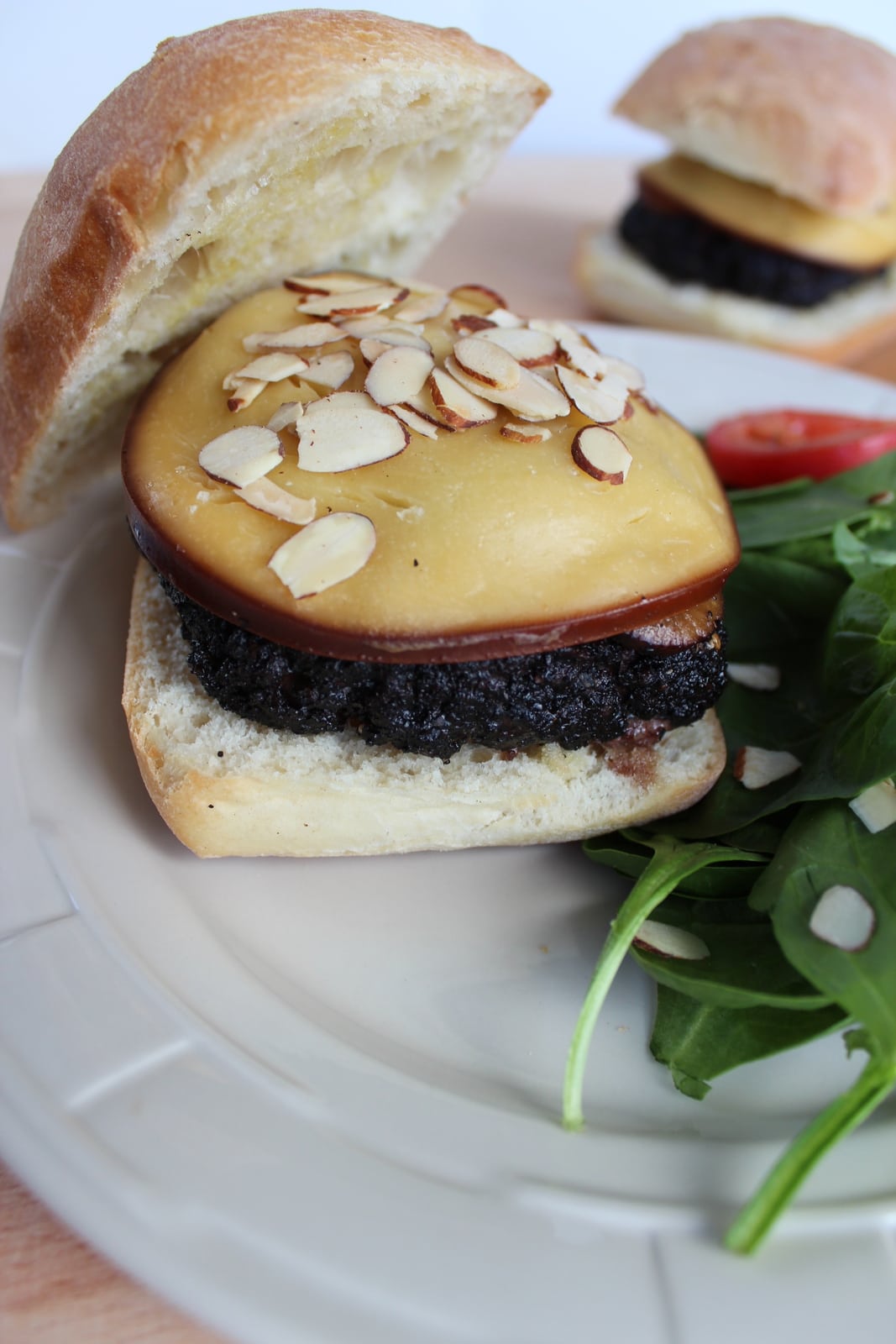 I'm very fortunate to have a brother who I share so many interests with! While my focus is food, his focus is politics, but we both enjoy being involved in each. And most of all we both hope to combine the two in the future to change the health of our great nation!
We're both passionate about nutrition, food, fitness, running and other various forms of exercise, although he hasn't quite gotten on board with my yoga obsession yet! 🙂
While generally I'm the creator of recipes in the family, last week my brother did me proud by winning the "Create a Burger Contest" at his local Washington DC watering hole, Thunder Burger and Bar.
Being the coffee aficionado he is, he created a coffee crusted burger topped with sautéed mushrooms, gouda cheese and toasted almonds. He appropriately named it "The Bond Burger".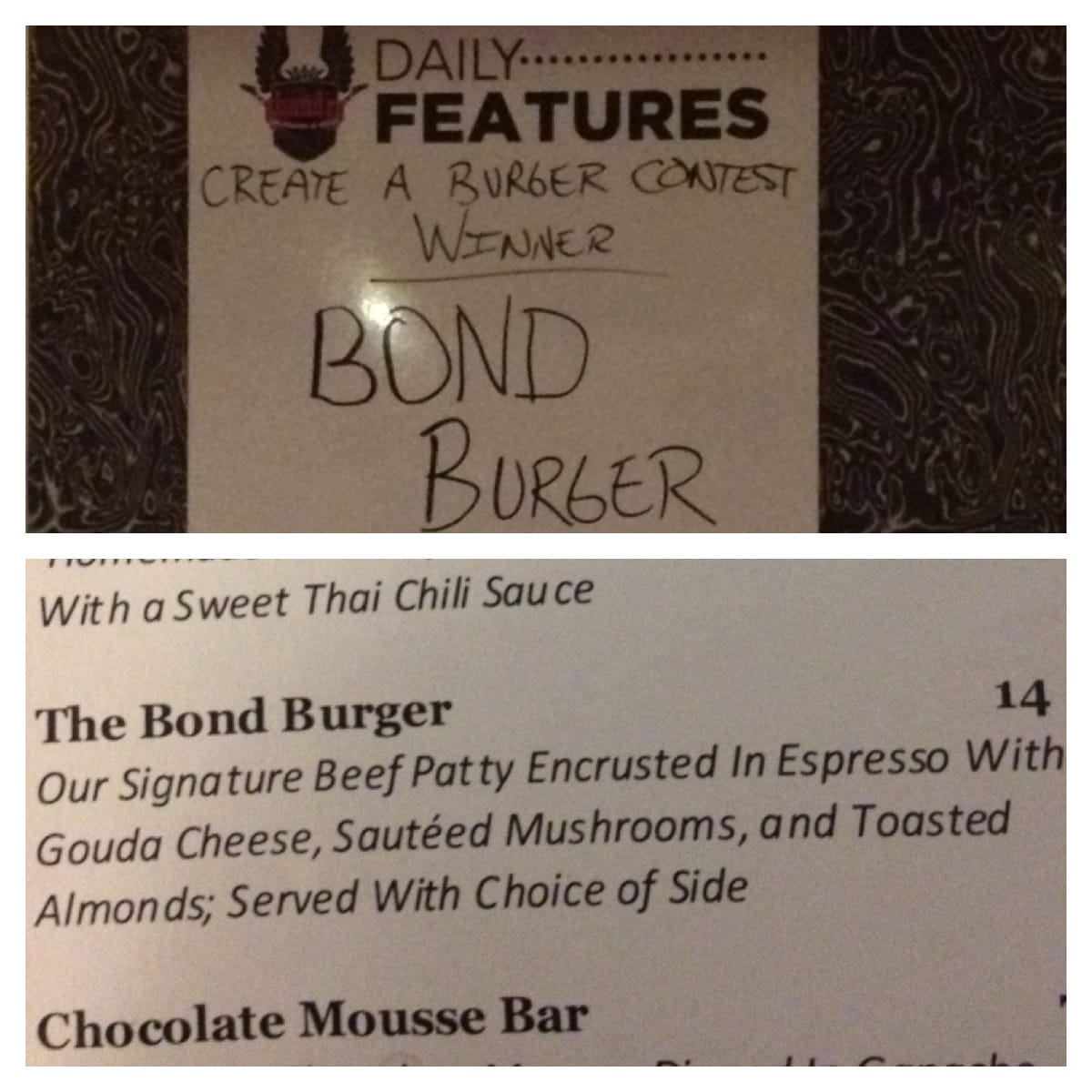 The combination was so intriguing I knew I had to make it for myself and share it on the blog!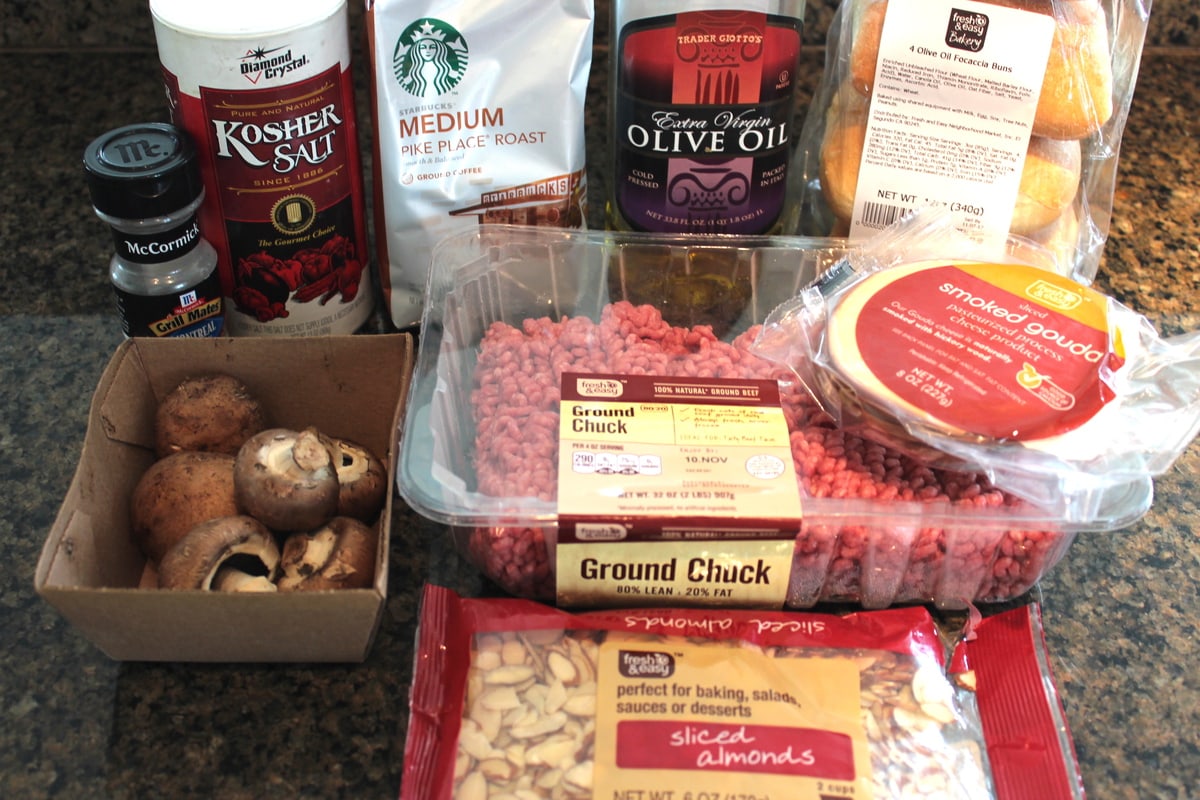 Ingredients (makes 2 – 1/2 lb. burgers)
1/4 cup ground coffee
1/4 tsp kosher salt
1/2 tsp steak seasoning
1 lb ground beef
3 tbsp olive oil (divided)
1/2 cup sliced baby bella mushrooms
2 slices gouda cheese
1/4 cup sliced almonds
2 square focaccia buns
Combine the coffee, salt and steak seasoning in a shallow bowl.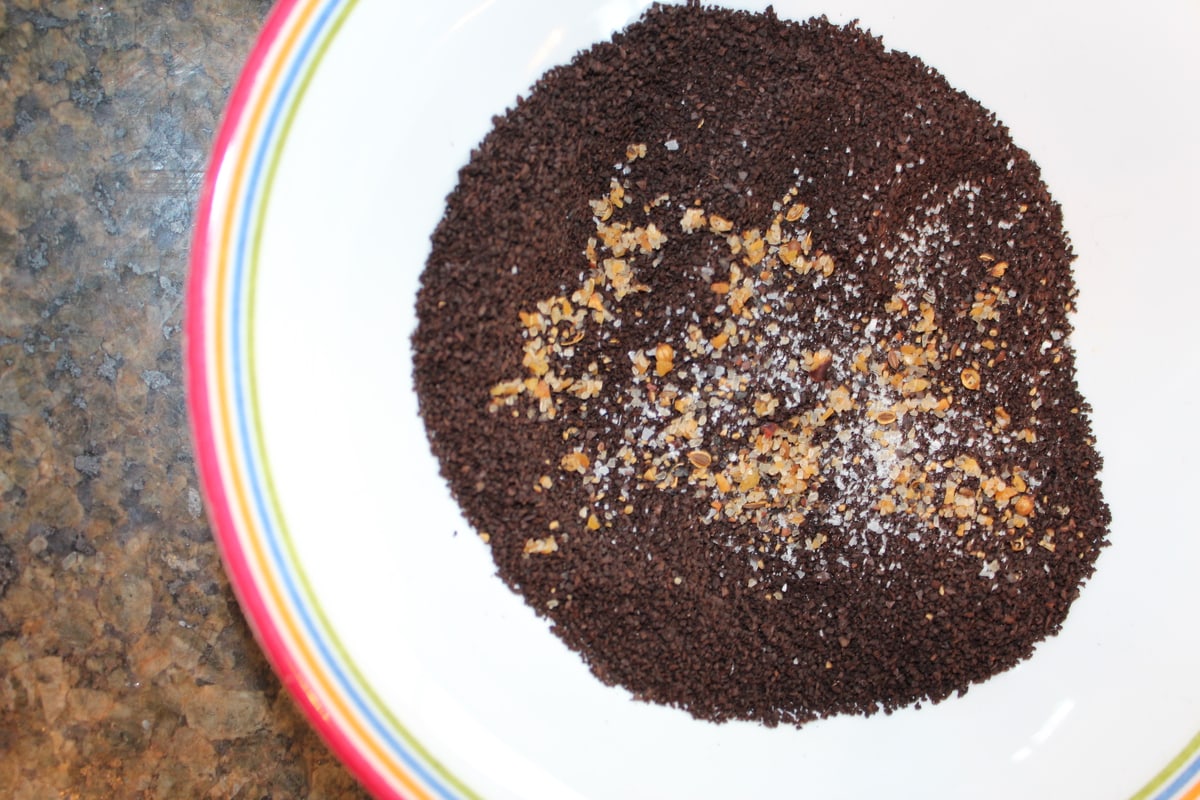 Form the ground beef patties and add to the coffee crusting.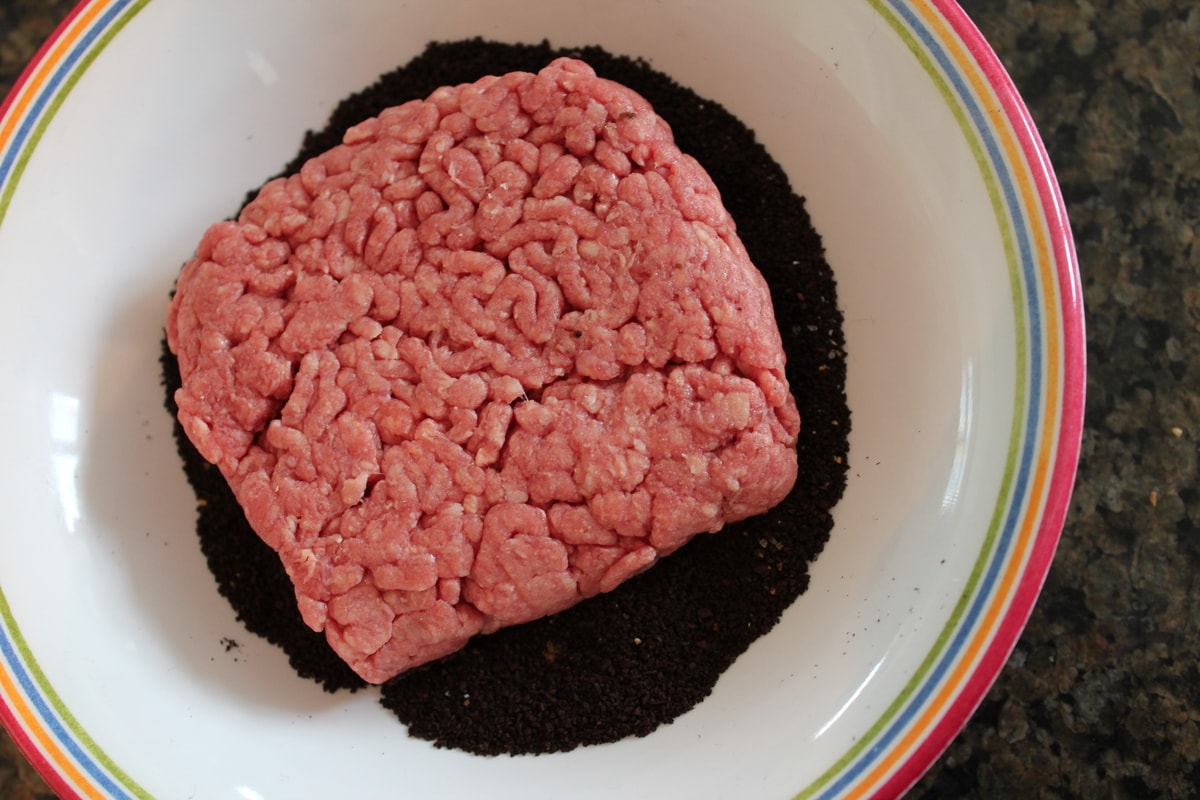 Yes, my patties are square. It's an ongoing joke with my family and friends because my name is frequently mistaken for "Wendy" instead of Whitney, so I posted this photo on my Instagram.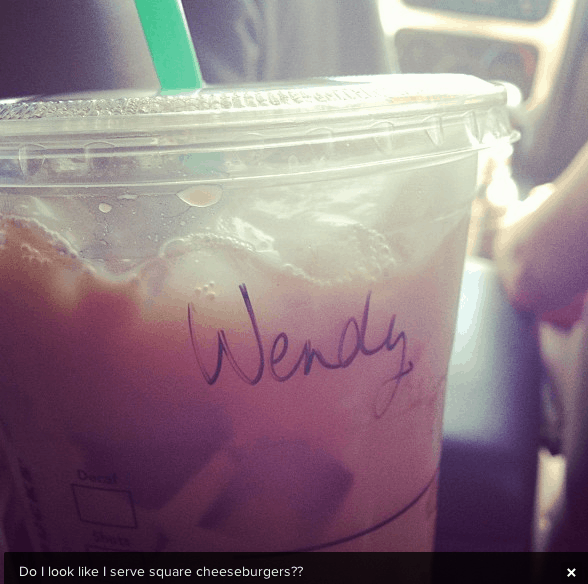 Everyone found it so hilarious that I knew the next time I made cheeseburgers, they had to be square!
Now back to business! Coat the burgers on all sides and edges with the coffee.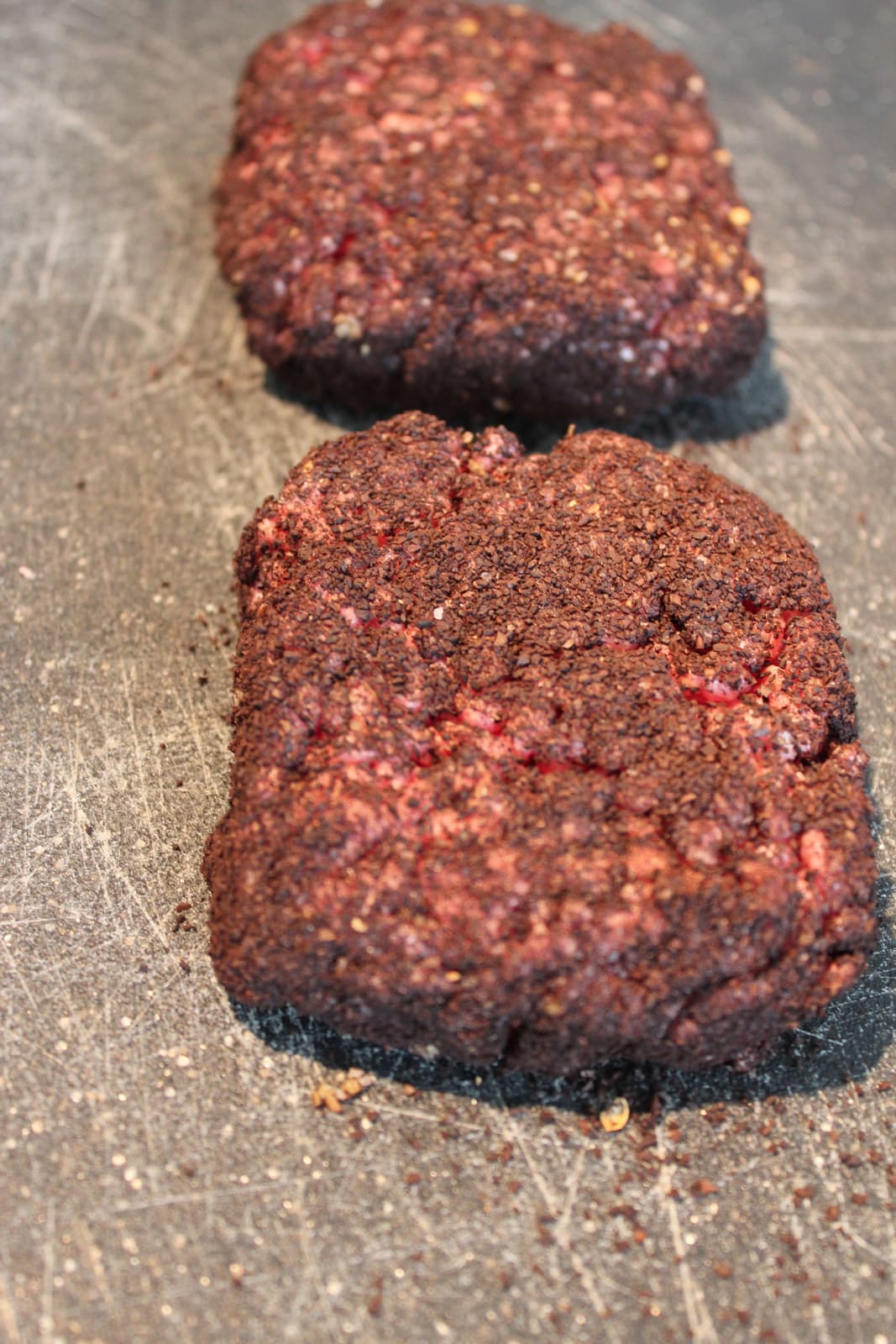 Prepare the sautéed mushrooms by placing them in a skillet with 2 tbsp olive oil.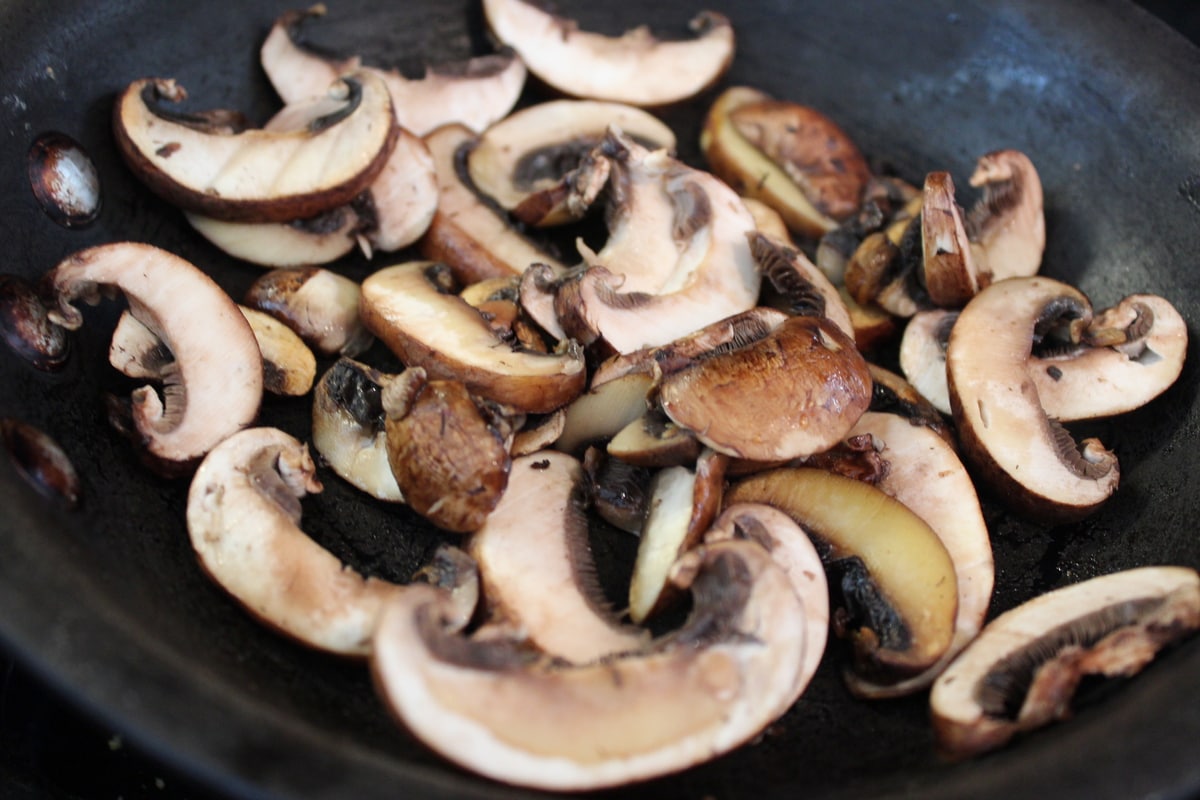 Cook until brown and fragrant.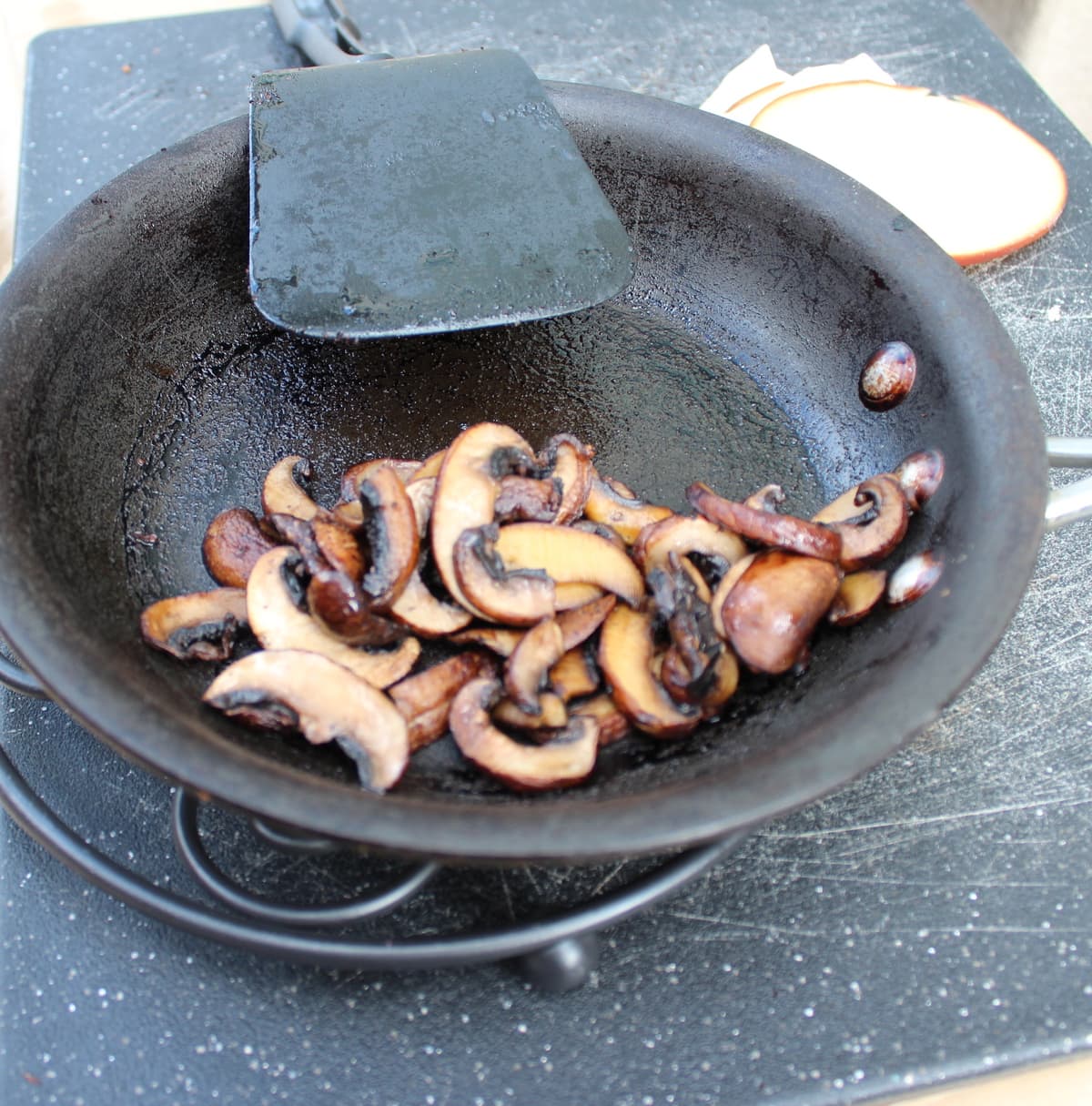 Bring the mushrooms, burgers, cheese and buns to your grilling area.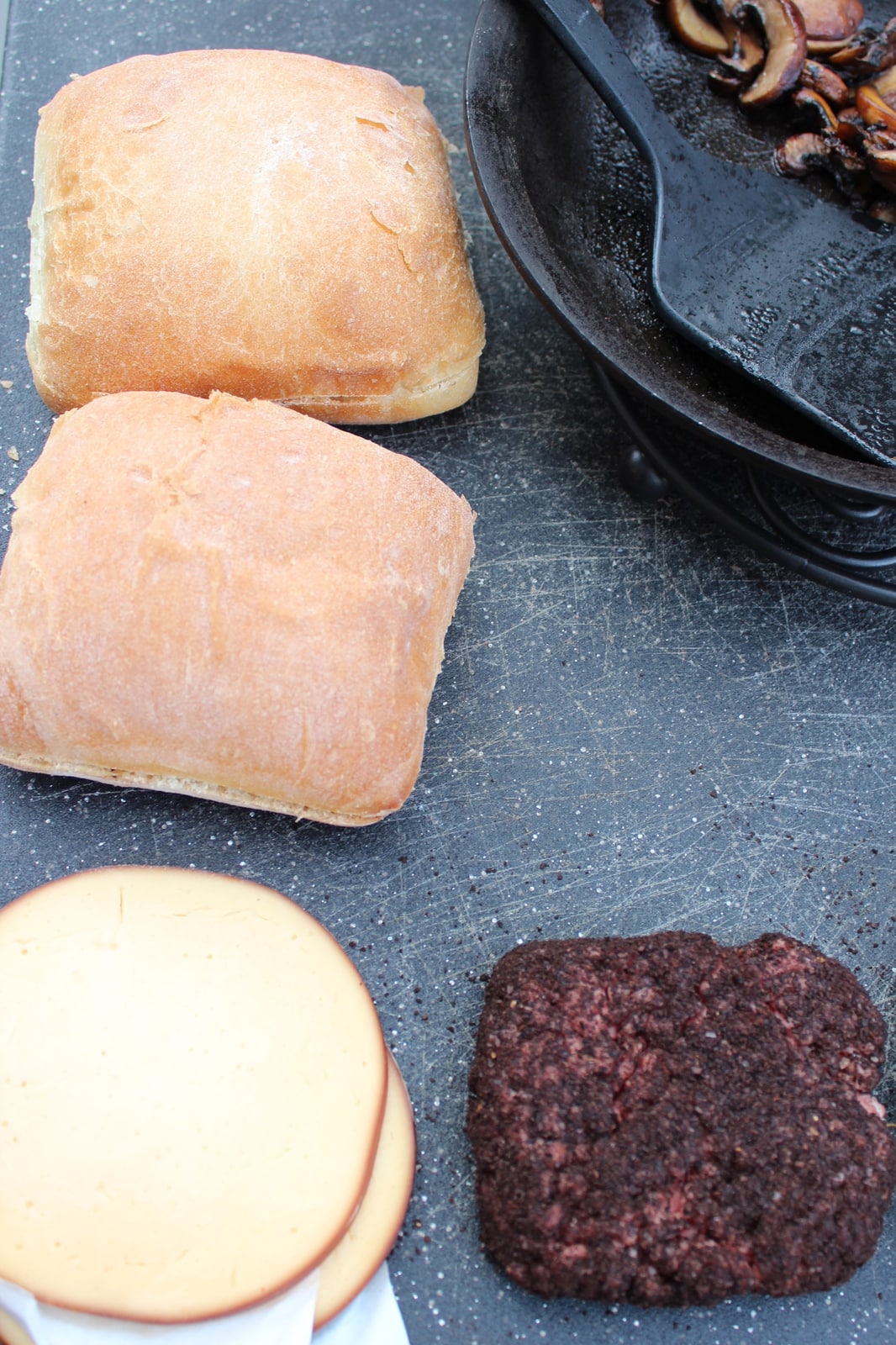 Place the burgers on the grill for 7-10 minutes.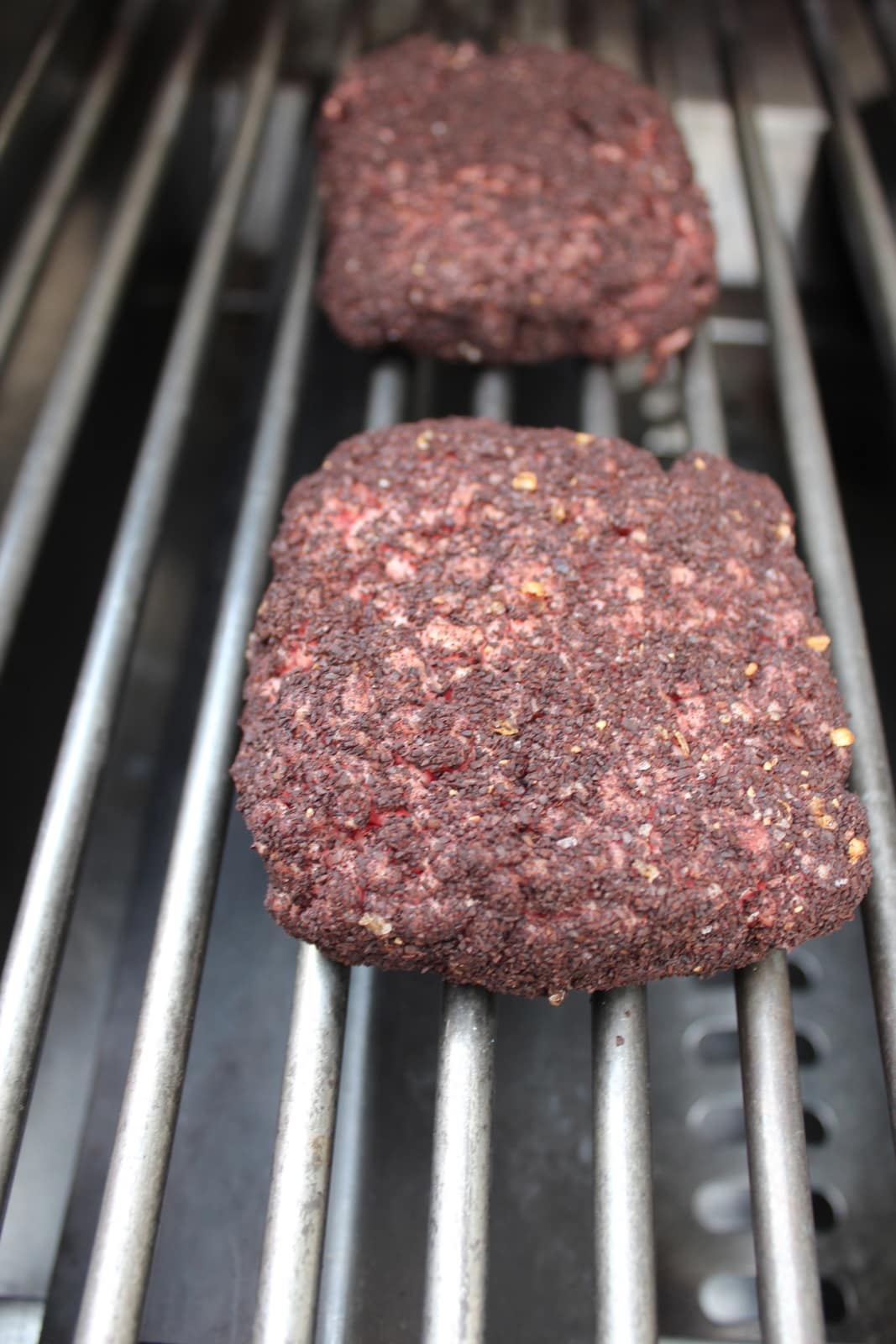 Flip and grill for an additional 7-10 minutes. (Thank you to my "taste tester" PK for the action pics!)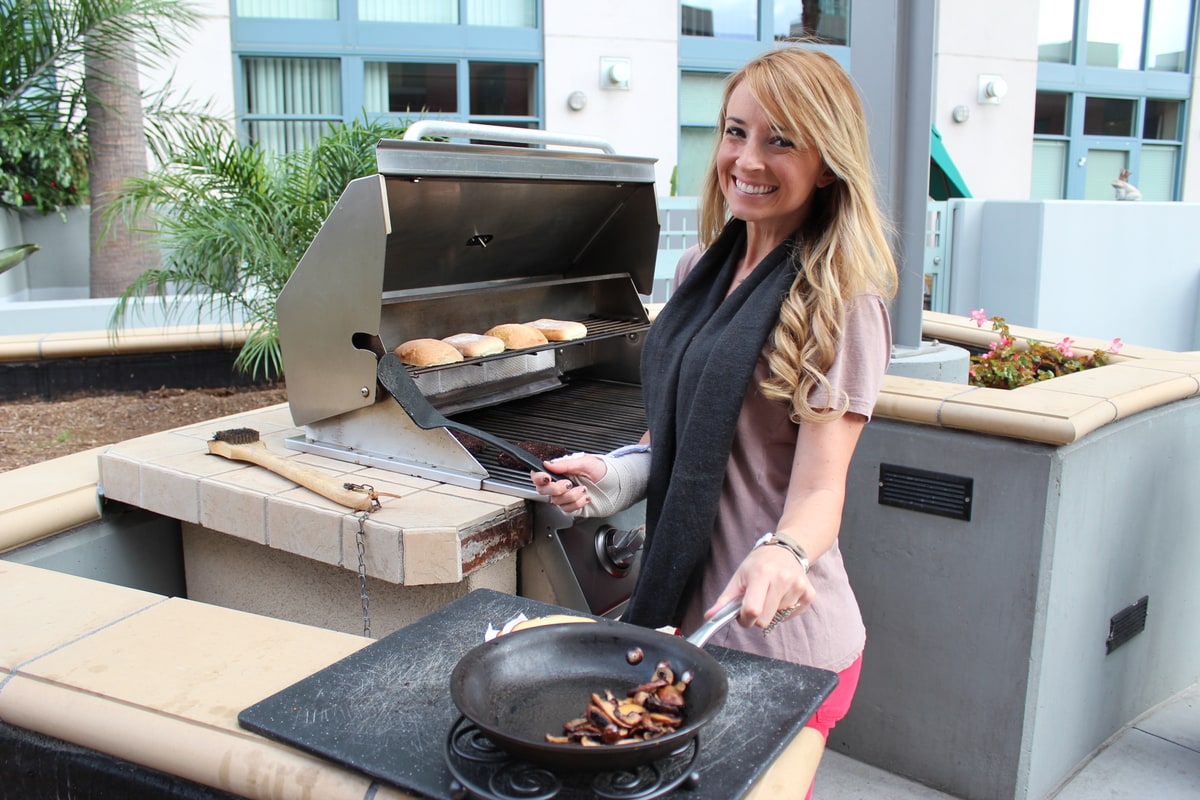 While the burgers are grilling, place the almonds on a baking sheet and into a 350°F oven for 15 minutes.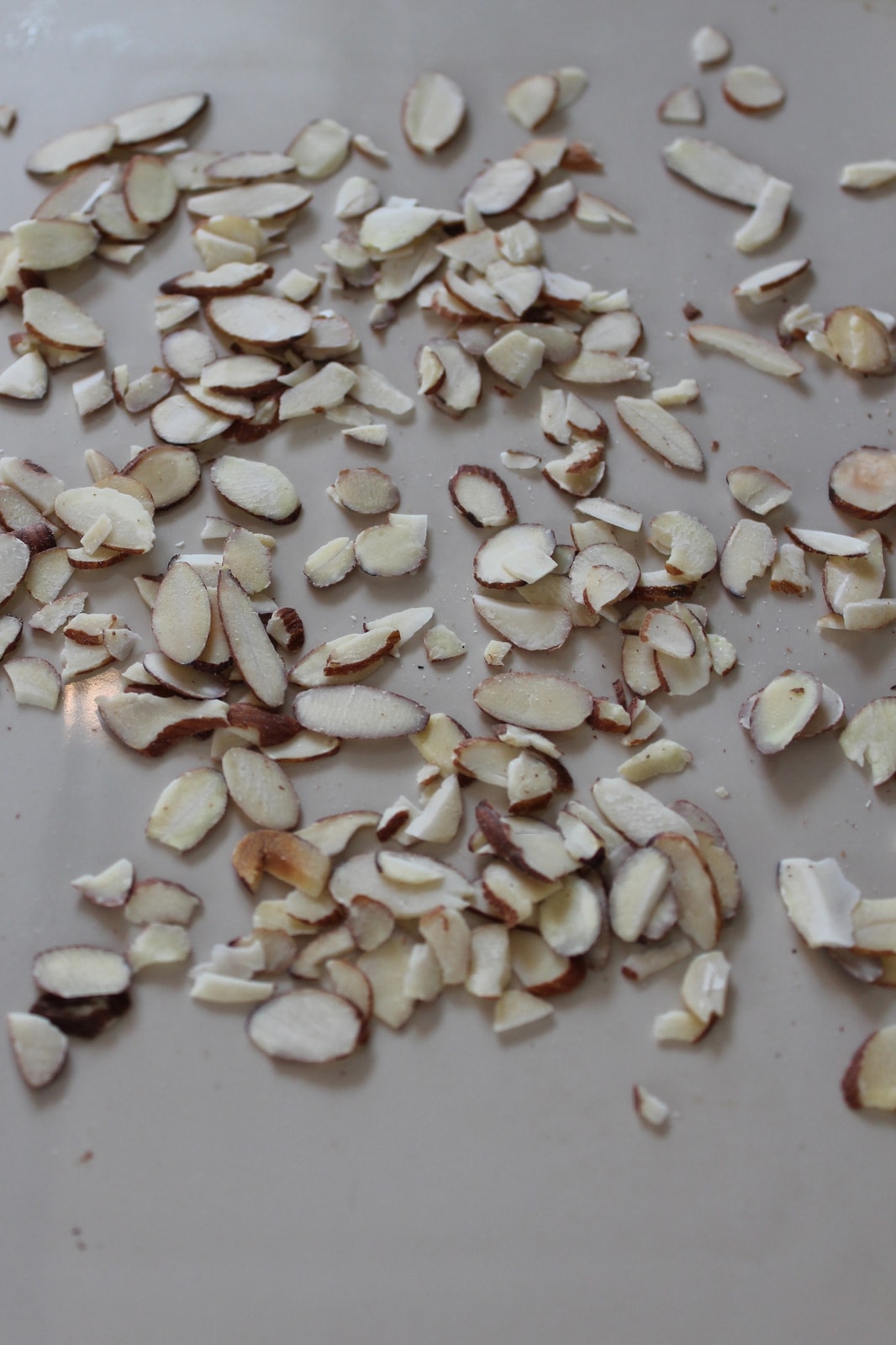 When the burgers are grilled within 1-2 minutes of your temperature choice, place the mushrooms on top.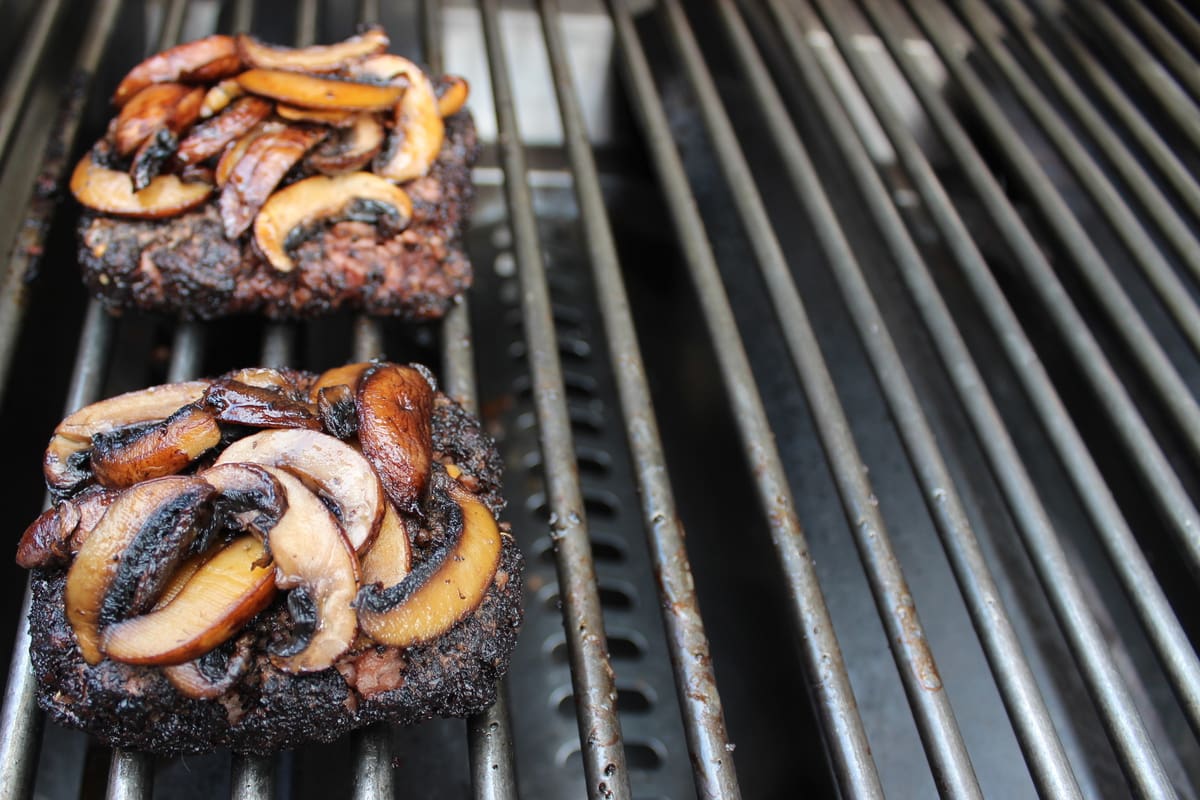 Then top with the Gouda cheese.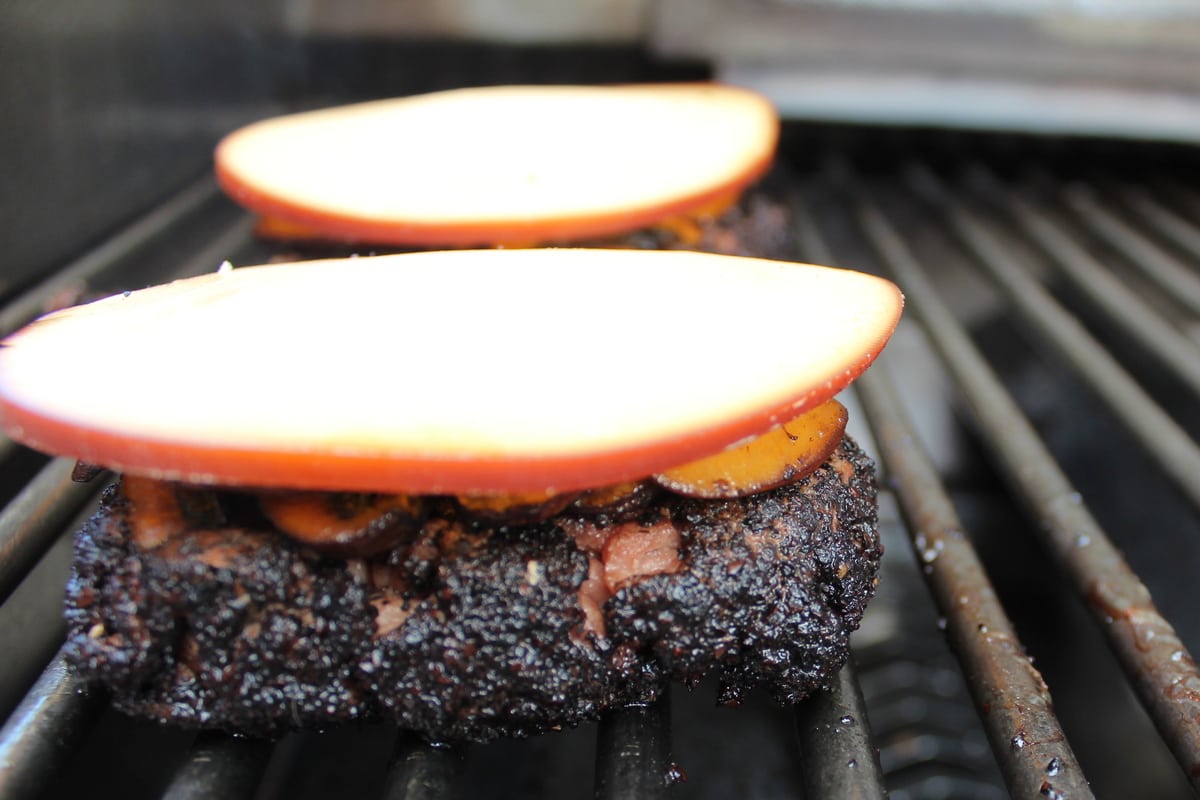 Brush the buns with the additional tbsp of olive oil and place on the grill for 1-2 minutes.
Remove the burgers and buns then top with the toasted almonds.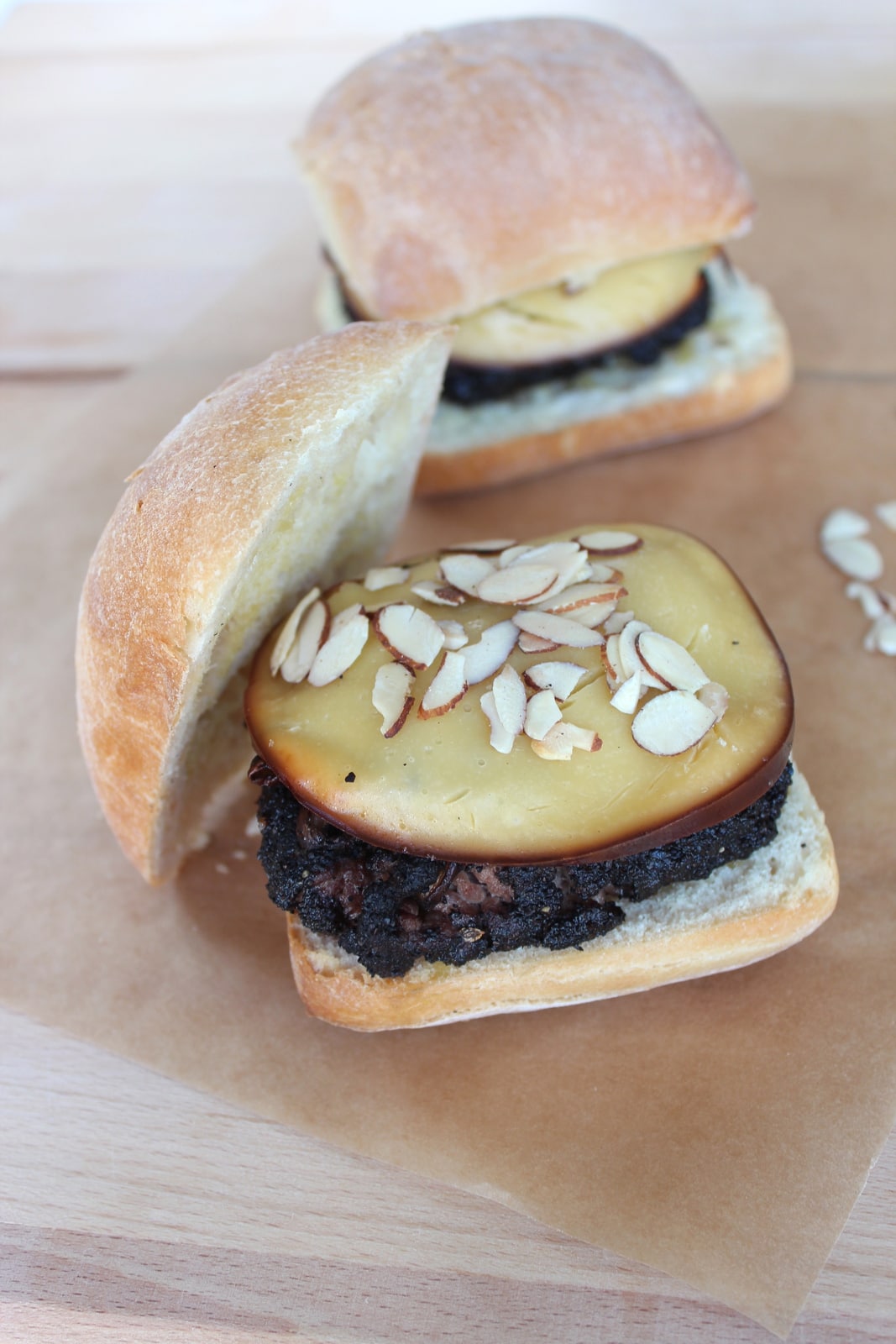 I served the burger with a spinach salad topped with almonds and tomatoes.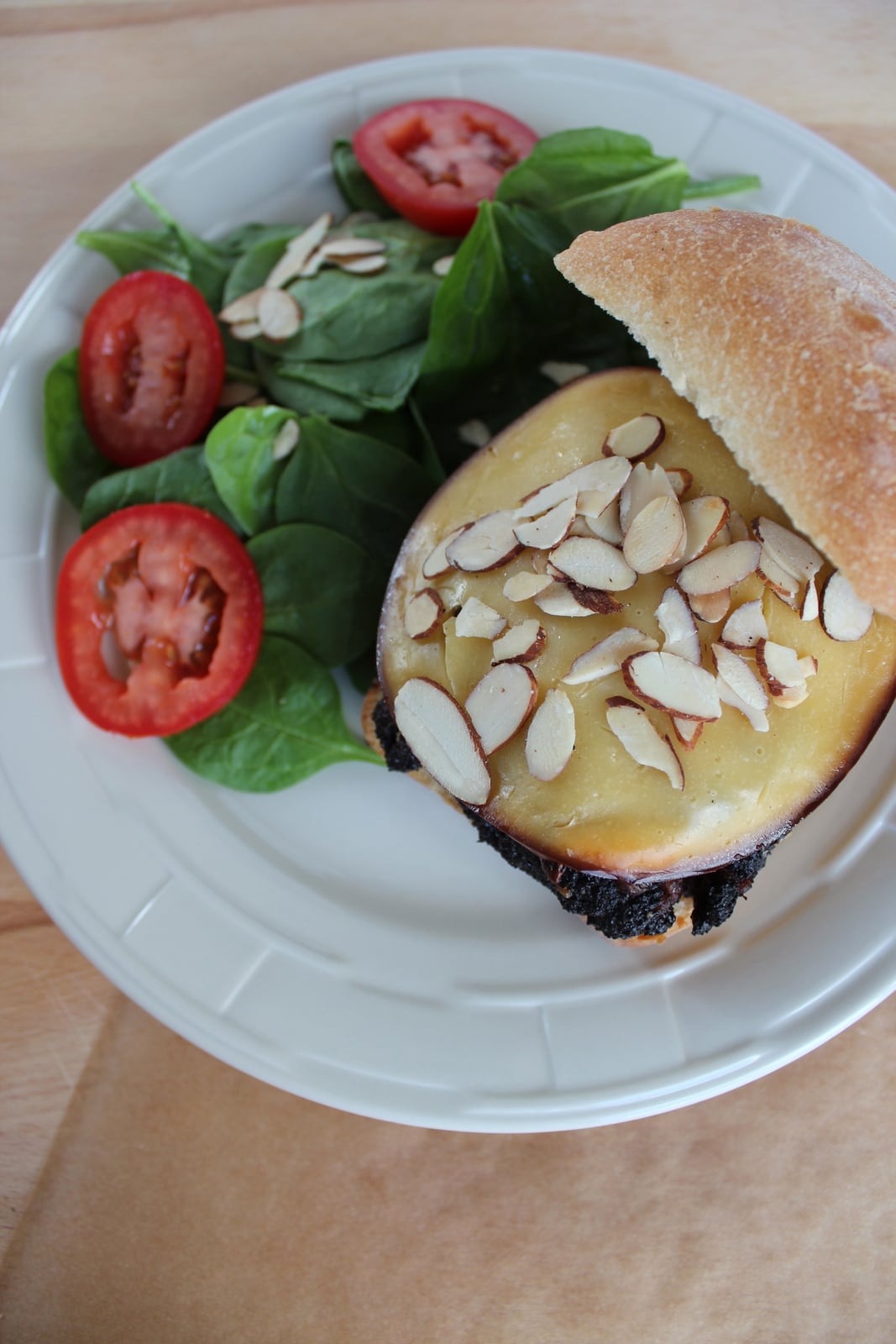 Such an interesting twist on a traditional cheeseburger!
My brother definitely knows what he's doing!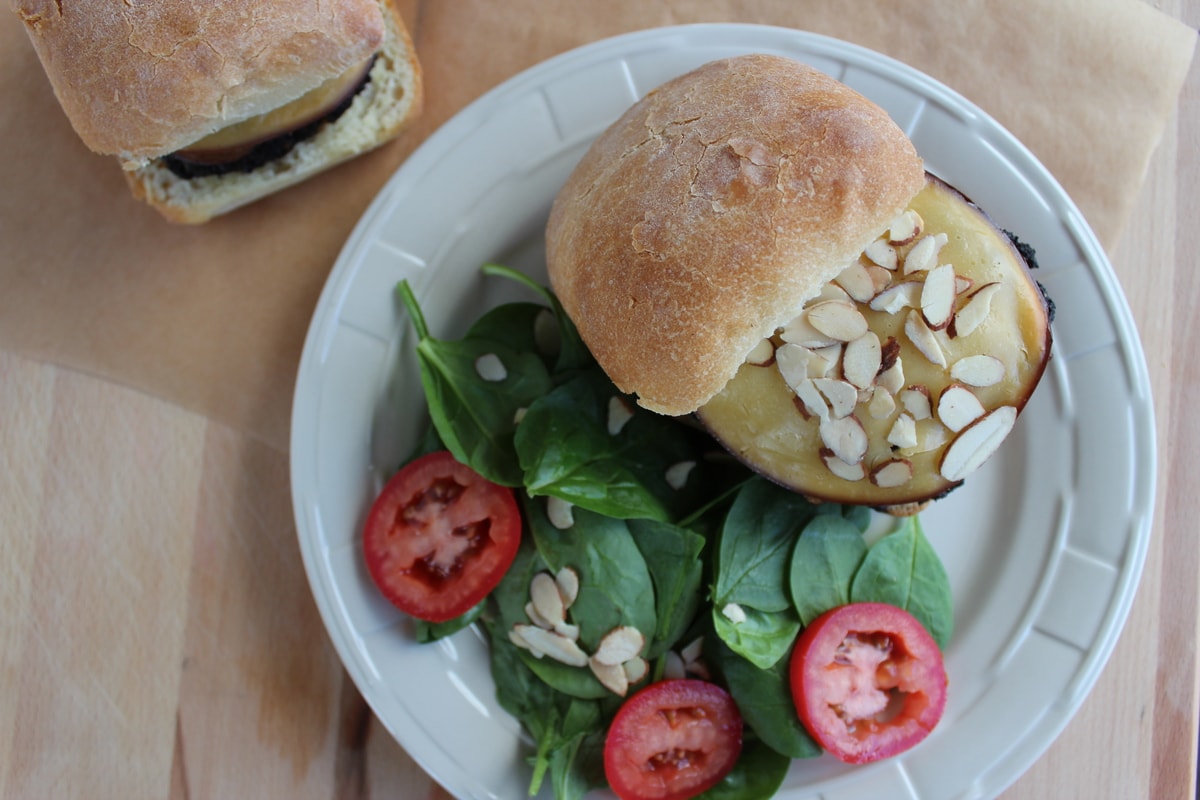 The combination of the strong coffee flavor with the smoky gouda cheese and savory sautéed mushrooms was awesome!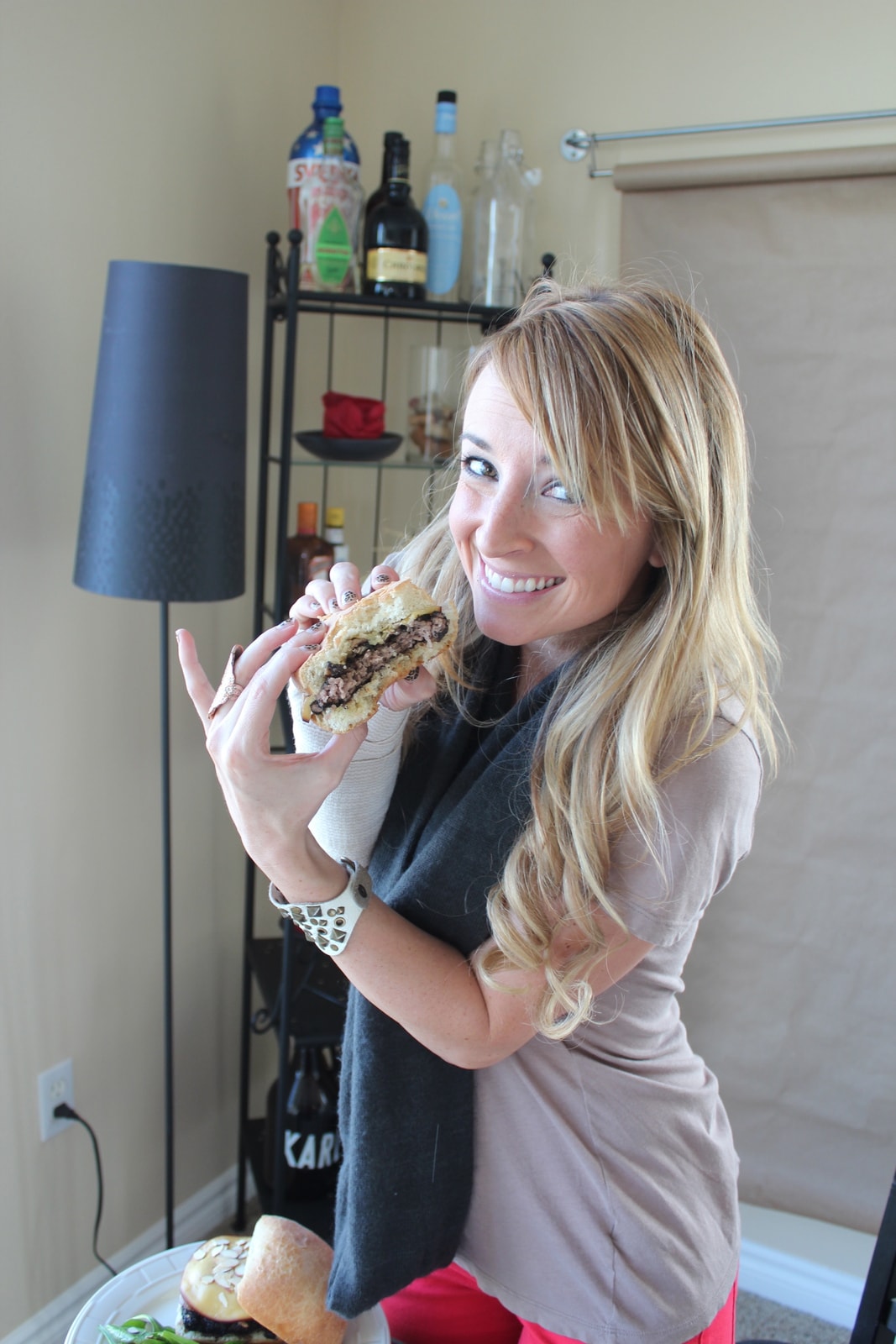 Thank you to Tyler Bond for doing the family name proud and coming up with this awesome and oh-so-delicious "Bond Burger"!!!
We are a participant in the Amazon Services LLC Associates Program, an affiliate advertising program designed to provide a means for sites to earn advertising fees by advertising and linking to amazon.com.