How to Make Your Own Hanging Wall Menu
This post may contain affiliate links.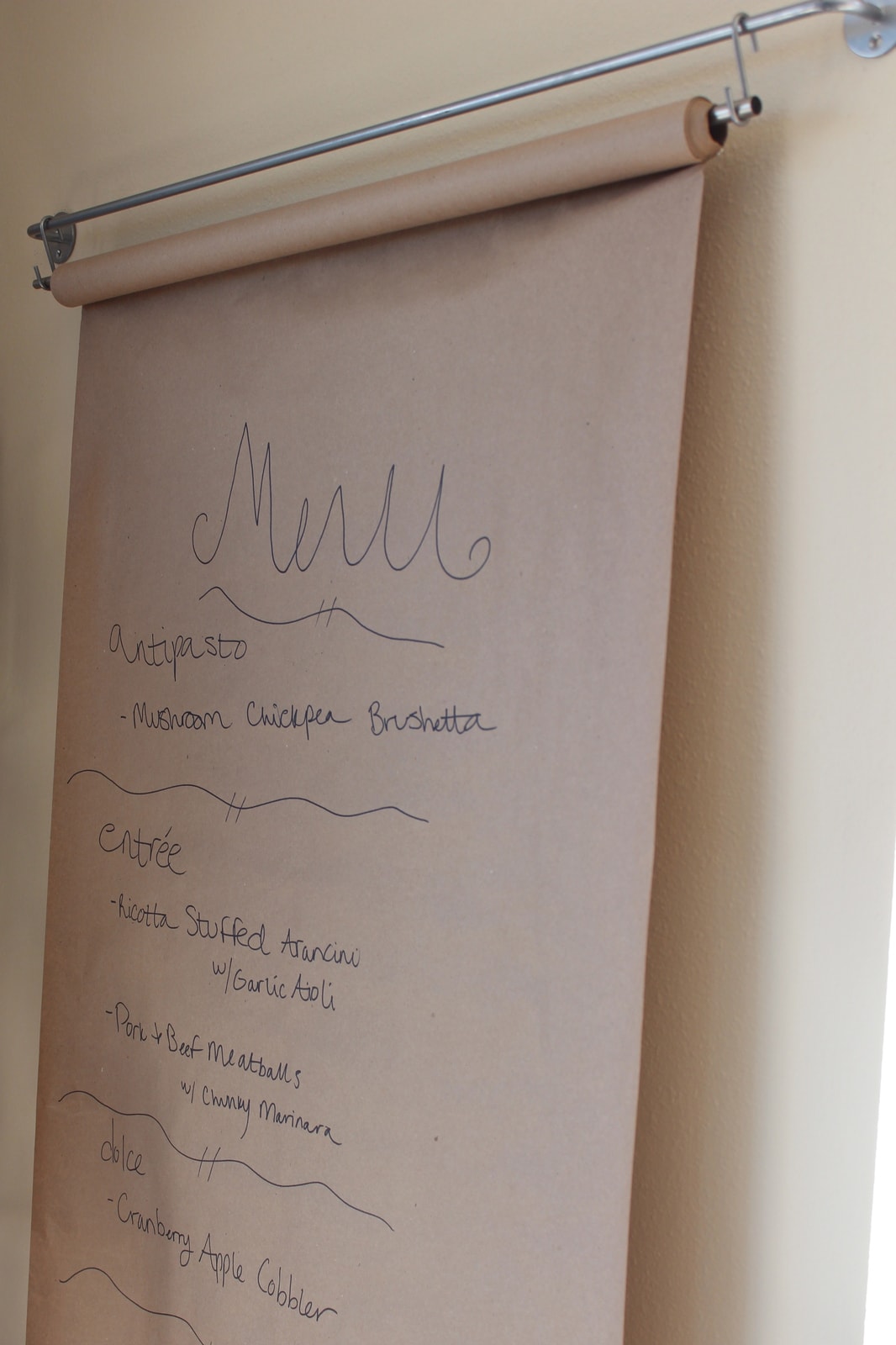 I had an idea to make my own hanging wall menu after seeing a similar version at a local restaurant. I tend to cook things on the "unique" side and therefore continually get asked by my guests what they're eating.
Making a menu wall helped to alleviate repetition of the menu throughout the night, as well as give a restaurant feel to the dining area.
You can make your own with 4 items in 4 simple steps!
Supplies Needed
Ikea Bygel 39 ¼" Rail – $3.99
Ikea Bygel Hooks – 10 for $4.95
Ikea RÄCKA 28-47″ Silver Curtain Rod – $.99
Brown 30″ Paper Roll
Steps:
1. Hang the rail on the wall. (app. 6 feet from the floor)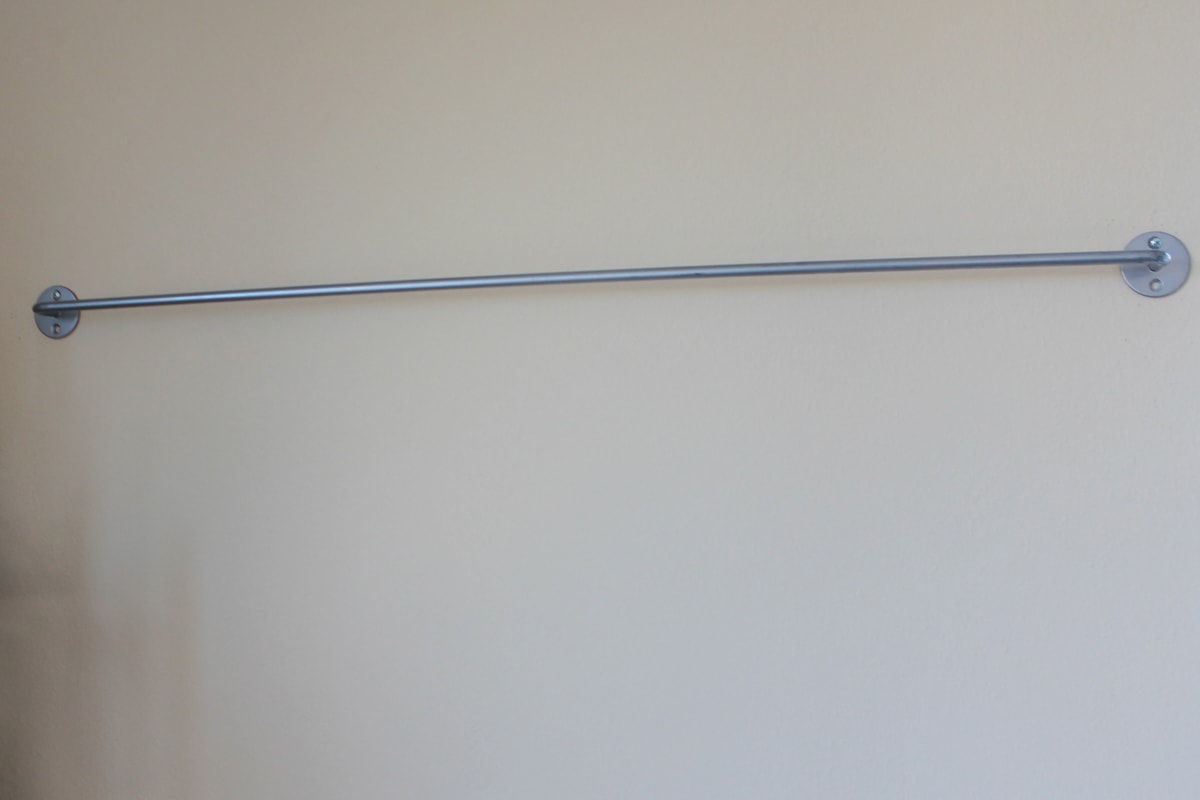 2. Place the roll of paper on the curtain rod and lay on to a flat surface.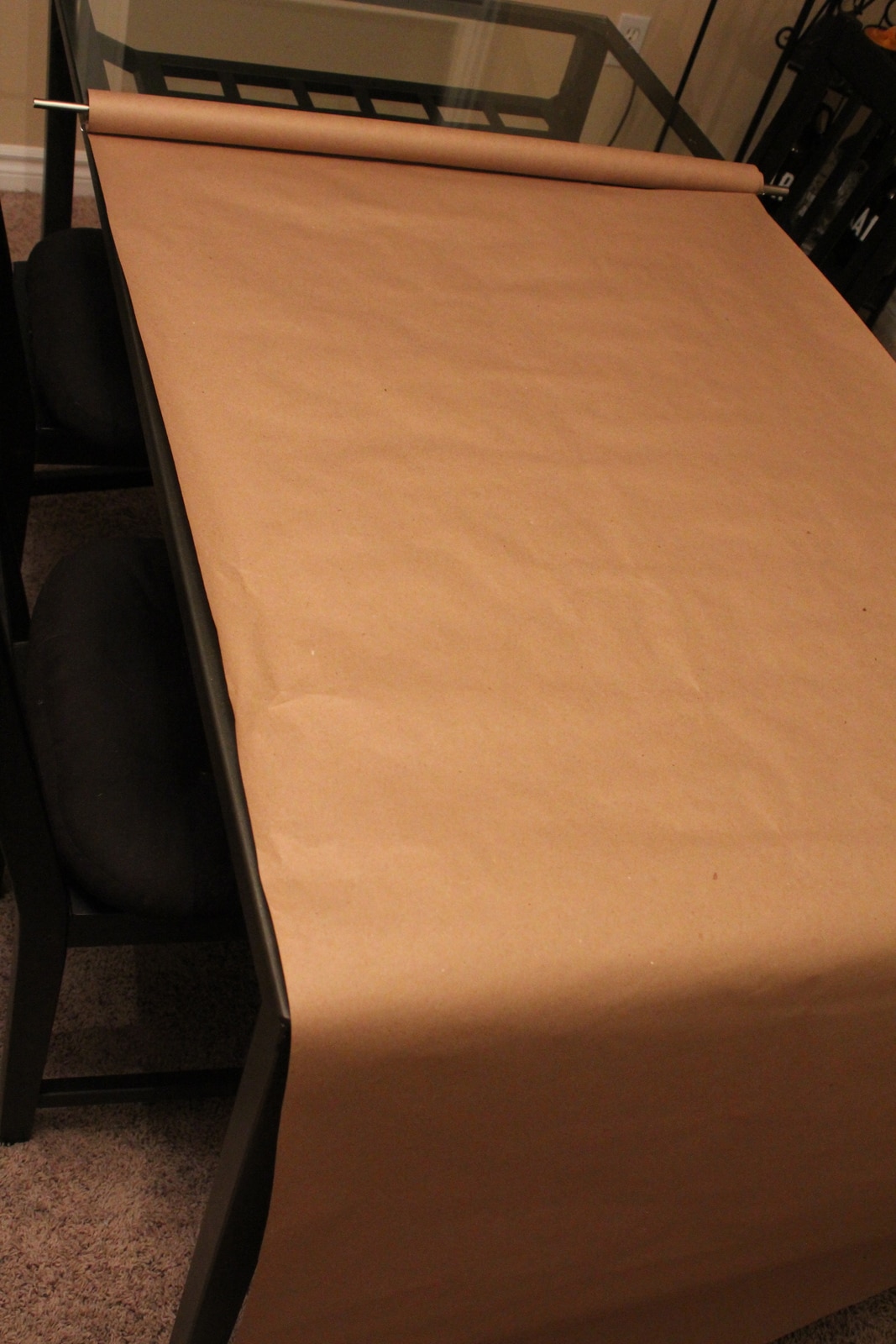 3. Write the menu using a sharpie. (Make sure to place on a surface where the sharpie will not bleed through and ruin anything!)
4. Place the hooks on to the rail, then hang the curtain rod from the hooks.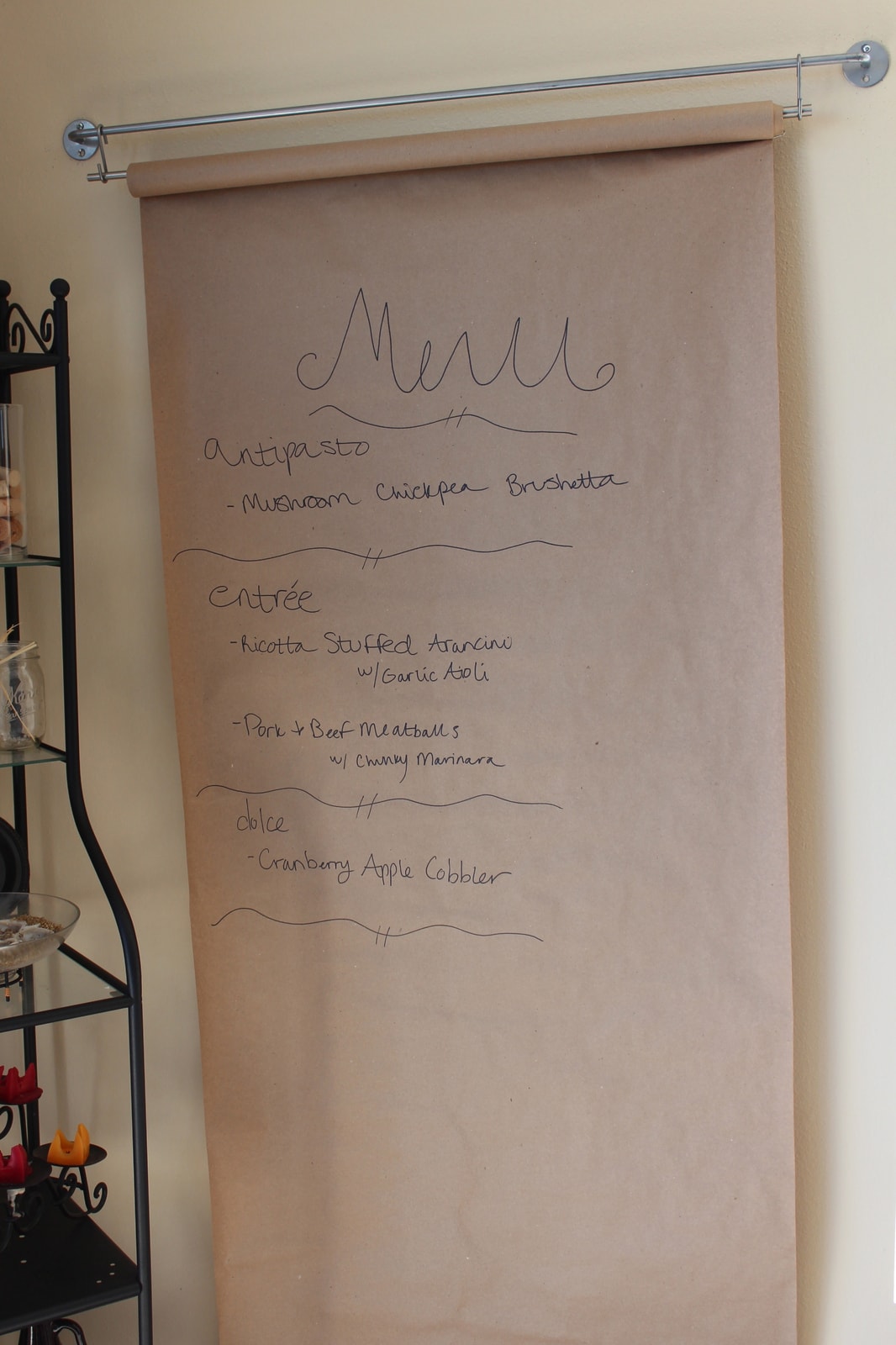 And voilà! Your menu is ready to hang as the backdrop for your next dinner party!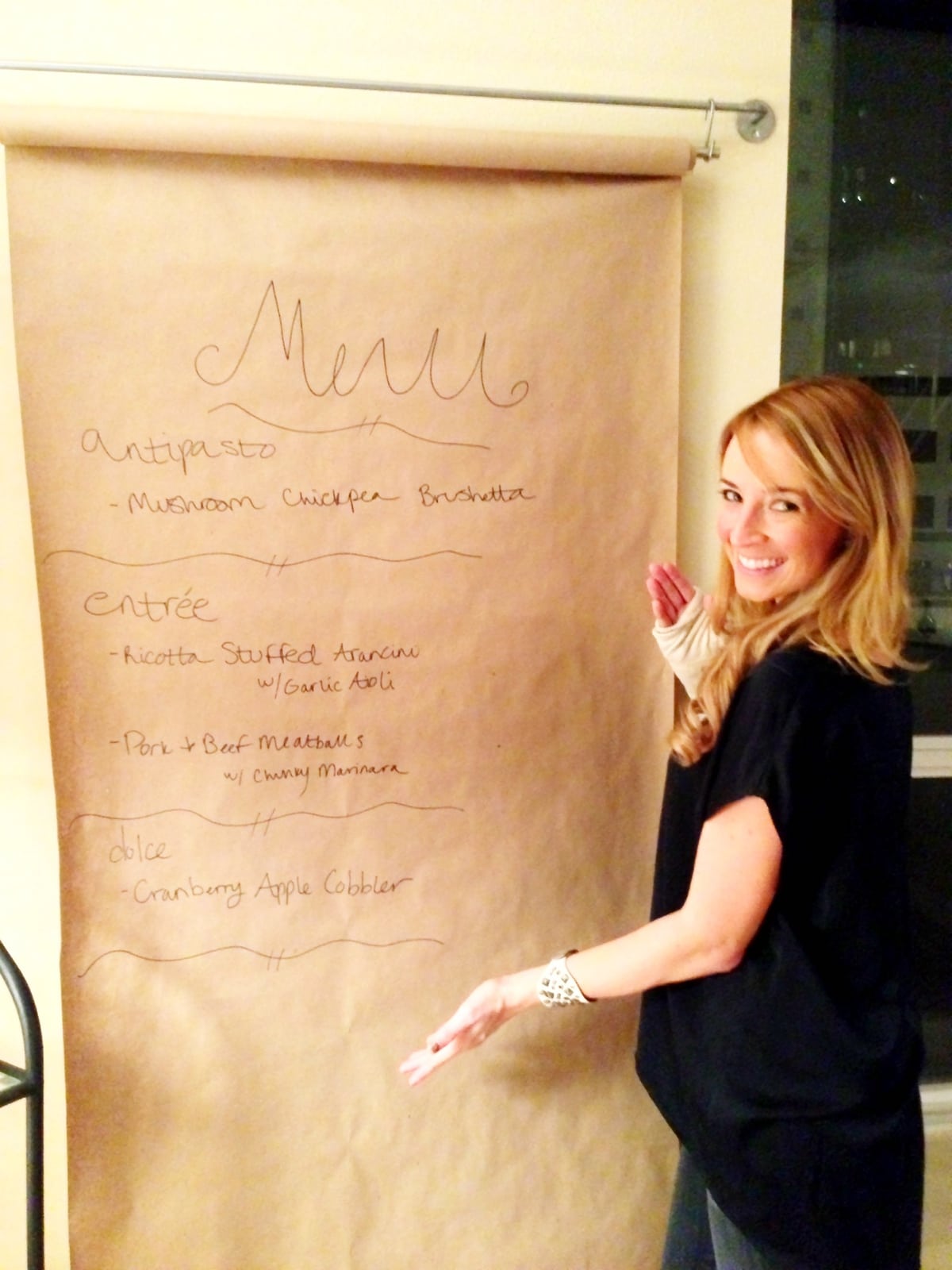 After each dinner party, roll that menu down and cut off with scissors, then start fresh for your next party!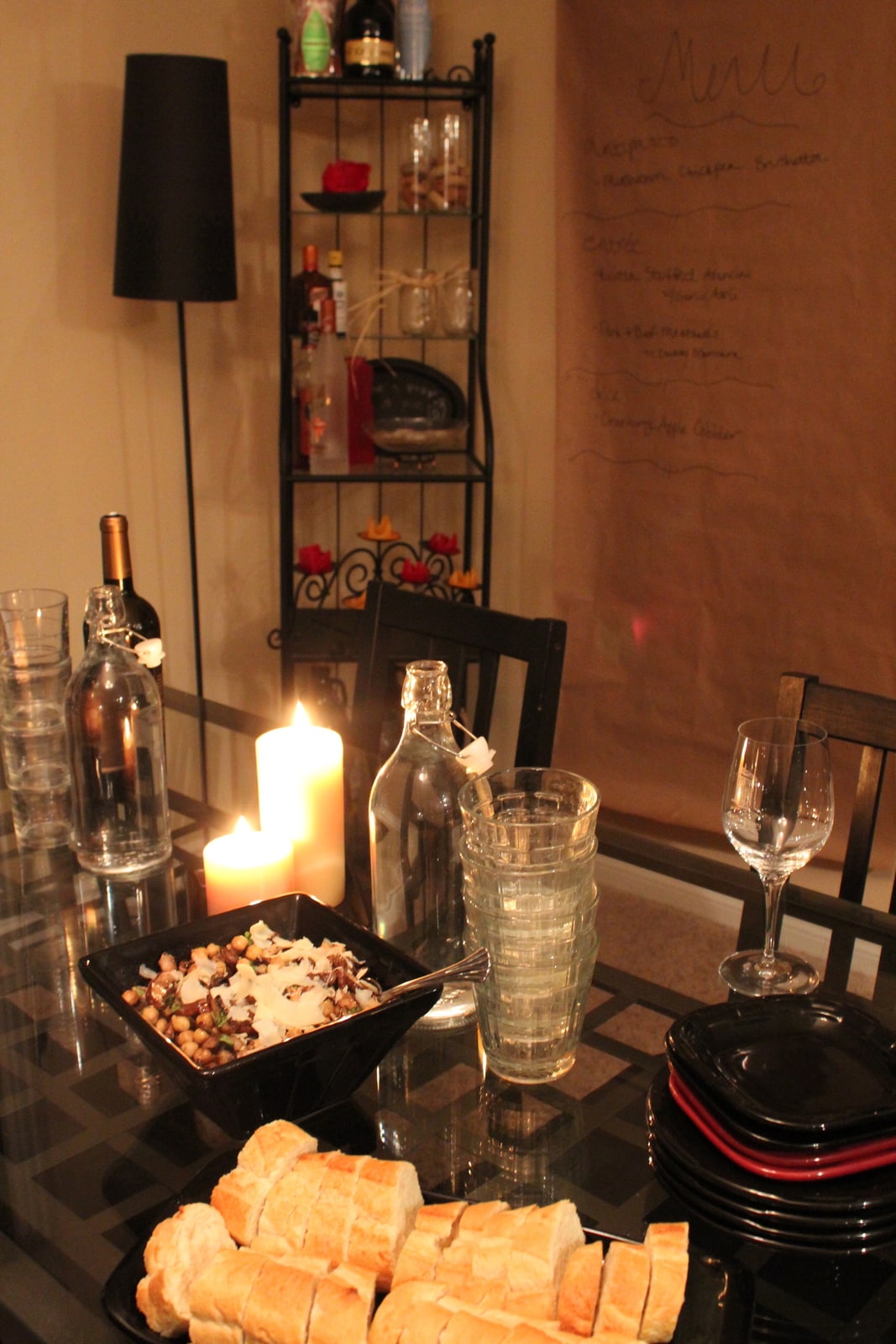 We are a participant in the Amazon Services LLC Associates Program, an affiliate advertising program designed to provide a means for sites to earn advertising fees by advertising and linking to amazon.com.