Gluten Free Beef Enchiladas with Homemade Red Sauce
This post may contain affiliate links.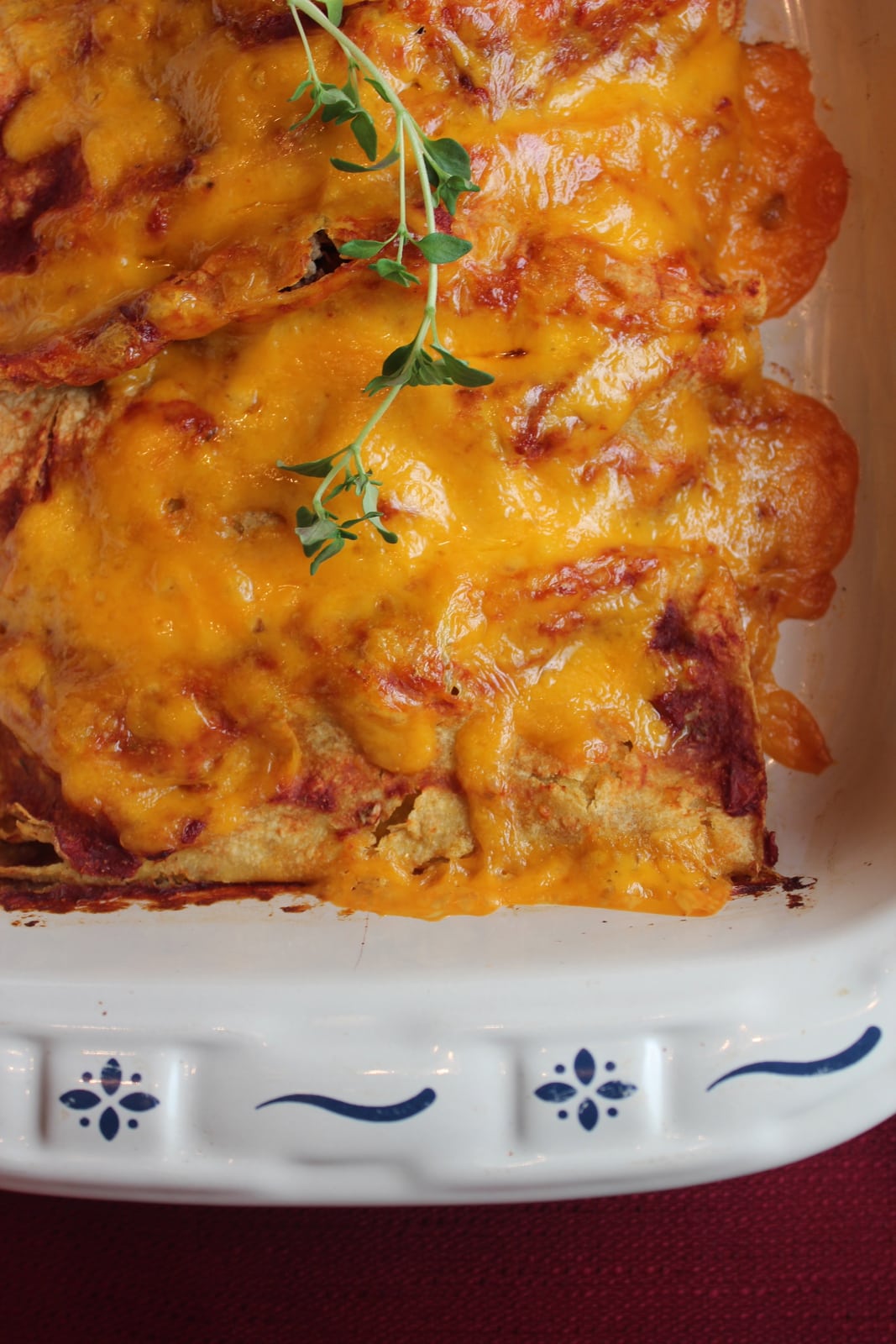 On Christmas Eve I decided to go "gluten-free" with one of my favorite childhood dinners so that my brother could enjoy the dish just like we did as kids!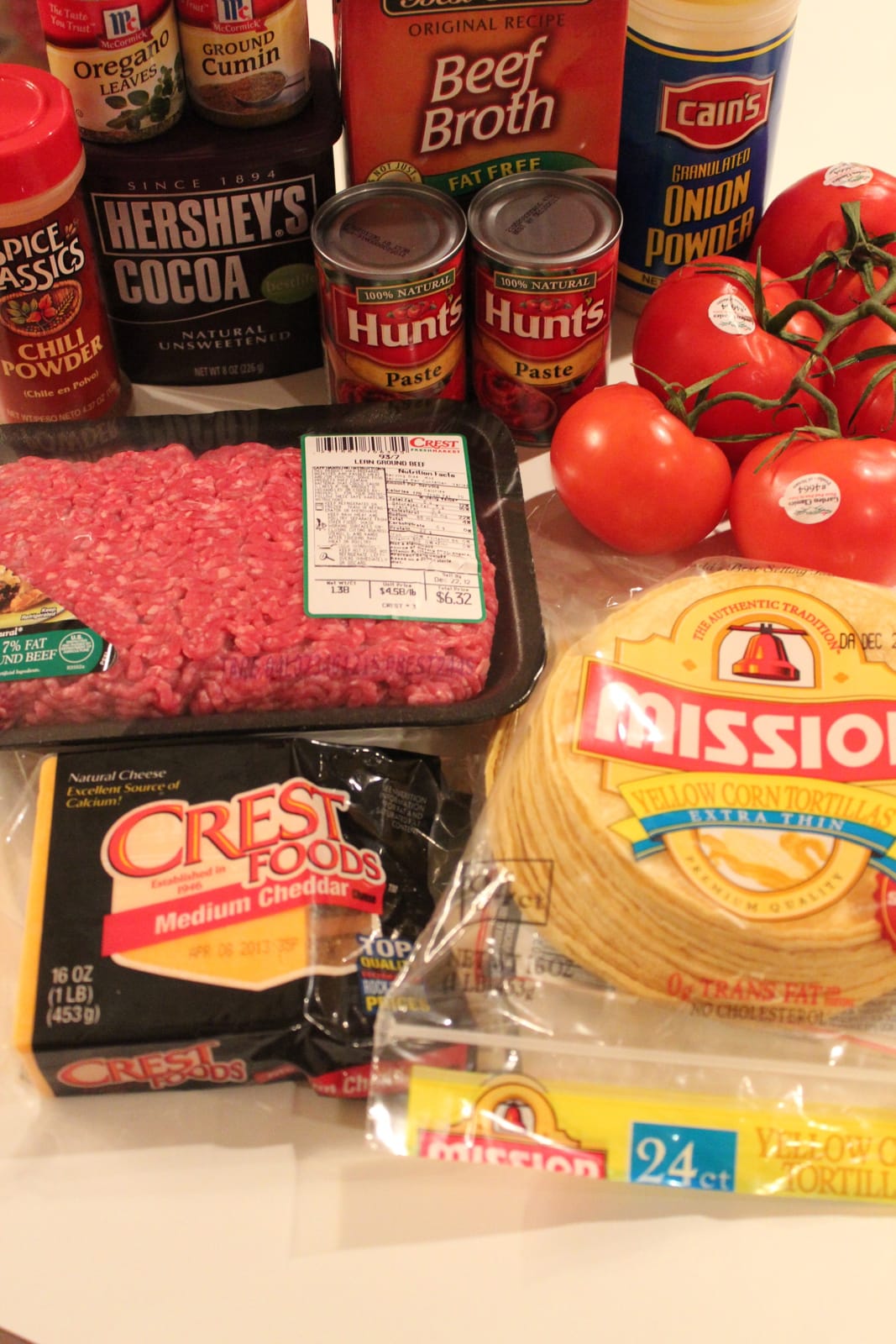 Sauce Ingredients (makes 4 cups)
1 tbsp olive oil
3 garlic cloves (minced)
4 tomatoes (pureed)
12 oz tomato paste
1 cup beef broth
2 tbsp chili powder
1 tsp ground cumin
1 tsp dried oregano
1 tsp cocoa powder
1 tsp onion powder
Enchilada Ingredients (makes 12 enchiladas)
1 lb ground beef
12 corn tortillas
1 cup cheddar cheese (grated)
Start preparing the sauce by adding the olive oil to a small pan over medium heat, next add the minced garlic to the heated oil. Cook for 1-2 minutes, then add the pureed tomatoes, tomato paste and beef broth. Combine and cook for an additional 2 minutes.
Next add the chili powder, cumin, oregano, cocoa powder and onion powder.
Combine well then bring the sauce to a boil. Reduce to a simmer and allow to cook for 15 minutes.
While the sauce is cooking, brown the ground beef.
Now it's time to put it all together and make the enchiladas! First, prepare an enchilada-making-station with all of the ingredients easily accessible. This is an important factor because there is nothing like sticking a hand covered in enchilada sauce into a bag of cheese or tortillas!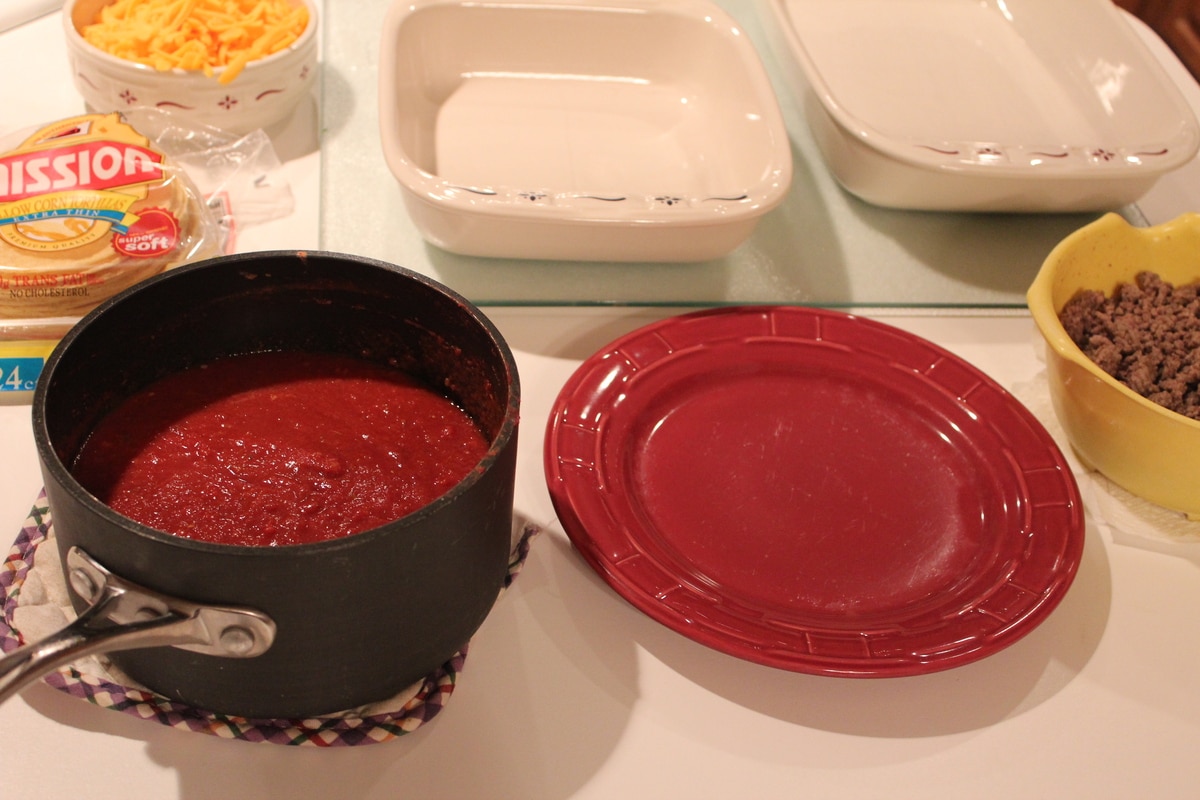 Pour one cup of enchilada sauce onto a plate. Rub each tortilla in the sauce on both sides then fill with ground beef and cheese, roll up and place into a baking dish.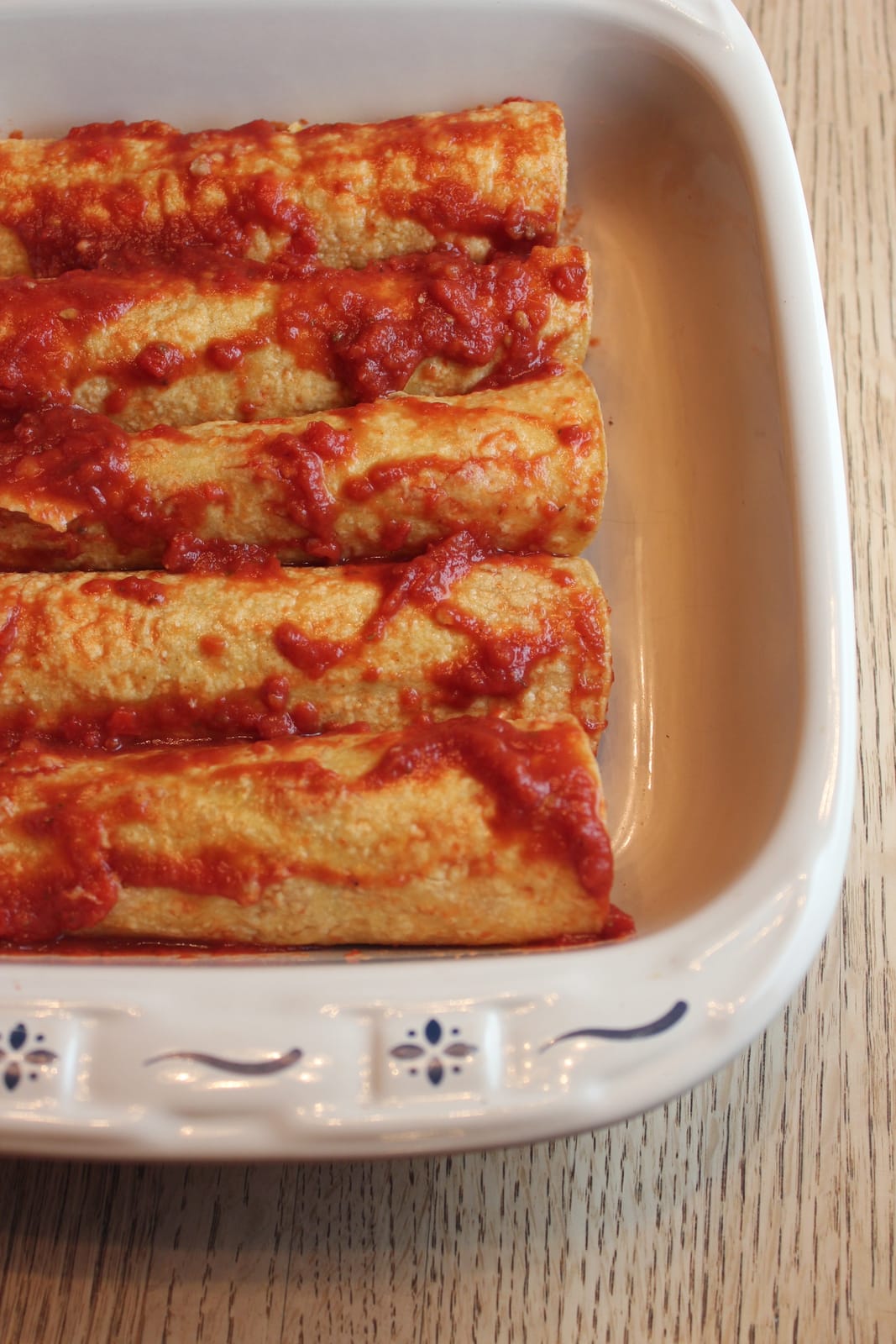 After all of the enchiladas are rolled up top with the remaining sauce and cheese then place in the oven at 350° for 15 minutes or until the cheese is melty and bubbly!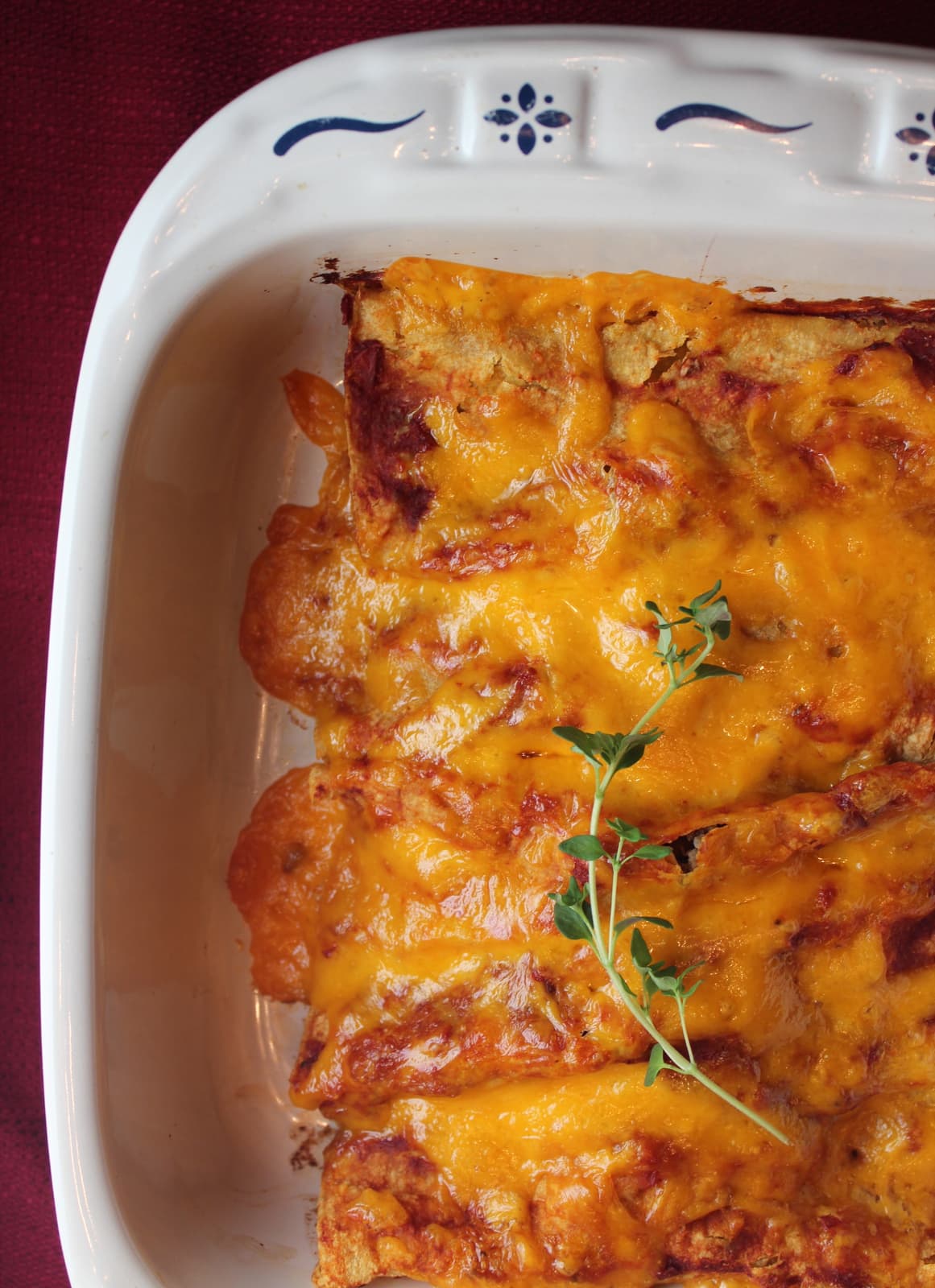 Just as delicious as my childhood favorite with no gluten in site, and even more delectable served with the gluten-free version of my Black Bean Chorizo Fillo Baskets!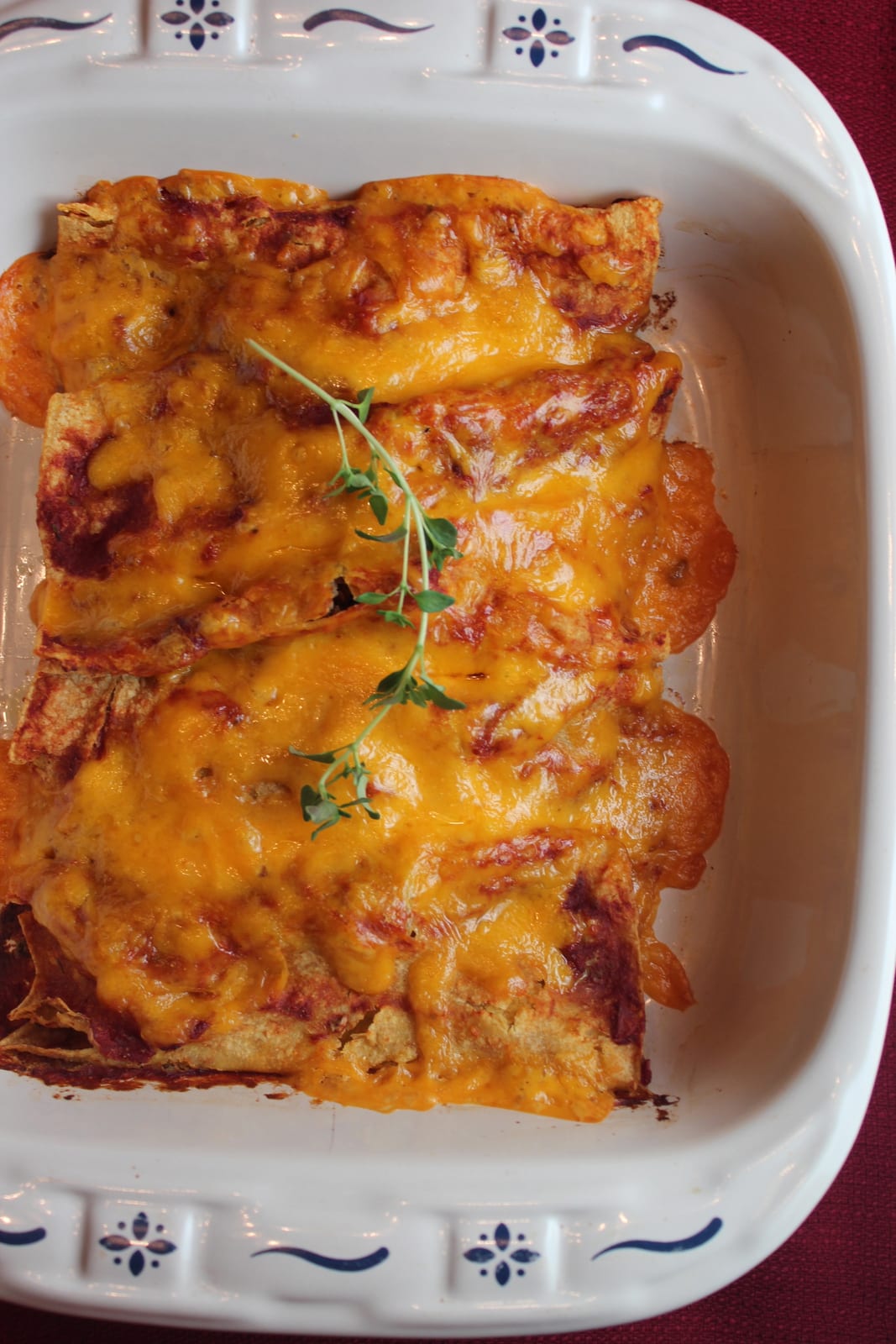 ♣ Vegetarian Option: Substitute soy chorizo for ground beef.
♦ Gluten Free Option: This recipe is gluten-free.
We are a participant in the Amazon Services LLC Associates Program, an affiliate advertising program designed to provide a means for sites to earn advertising fees by advertising and linking to amazon.com.