Gluten Free Chicken Parmesan Bites
This post may contain affiliate links.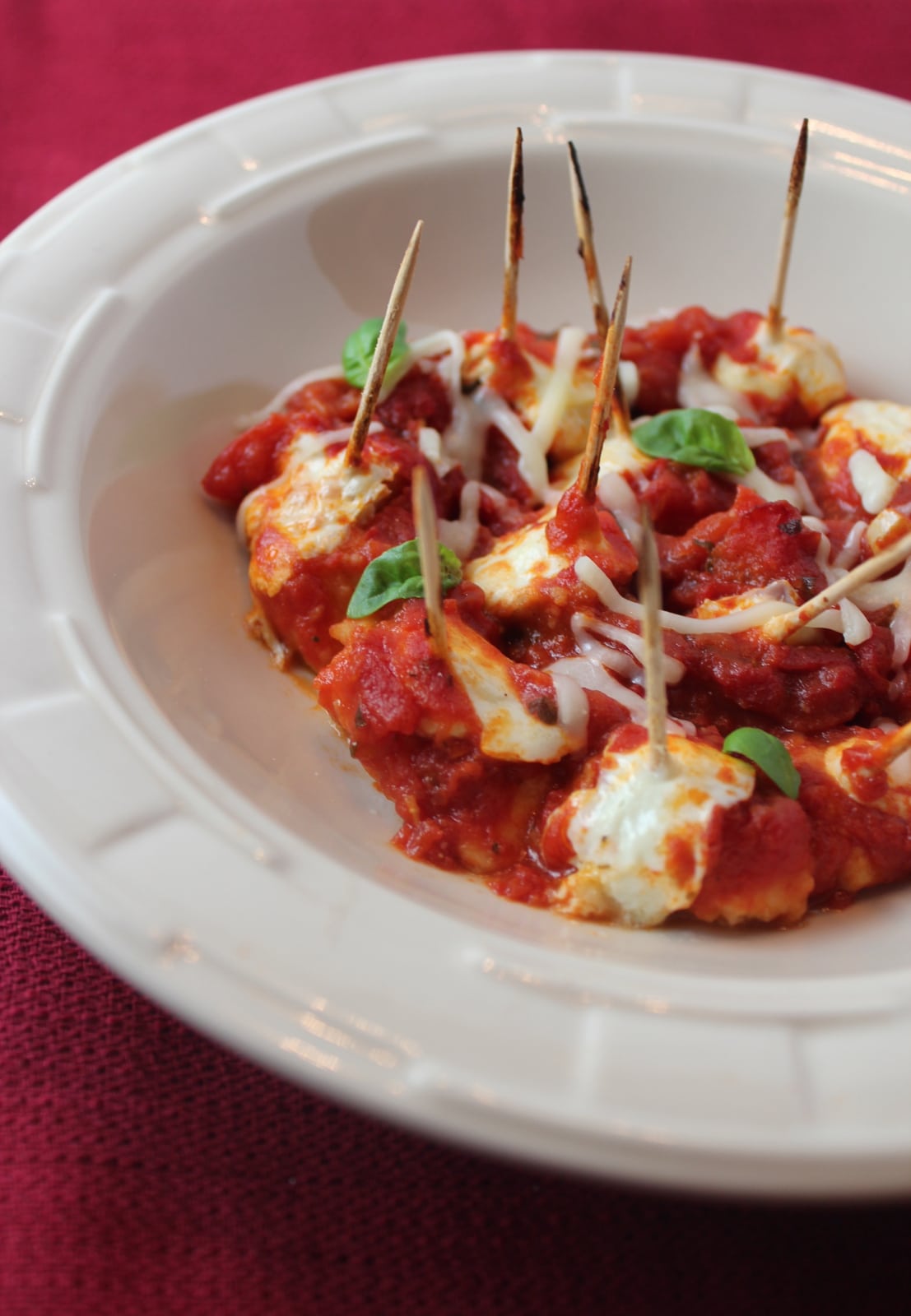 It's always a chore when I visit my family to find something to cook that fits everyone's culinary preferences and dietary needs.
My Mom, as I've mentioned before, is the pickiest eater alive. My brother has Celiac disease, therefore maintains a strictly gluten-free diet.
Trying to find something she will eat AND he can eat is a struggle sometimes.
Luckily, my bestie called me up and told me she was having a small last-minute get-together and needed to use the ingredients she had on hand to make a few appetizers.
I gave her the idea for Chicken Parmesan Bites, then decided to make them myself because it was something I could easily make gluten-free and something my Mom would actually like!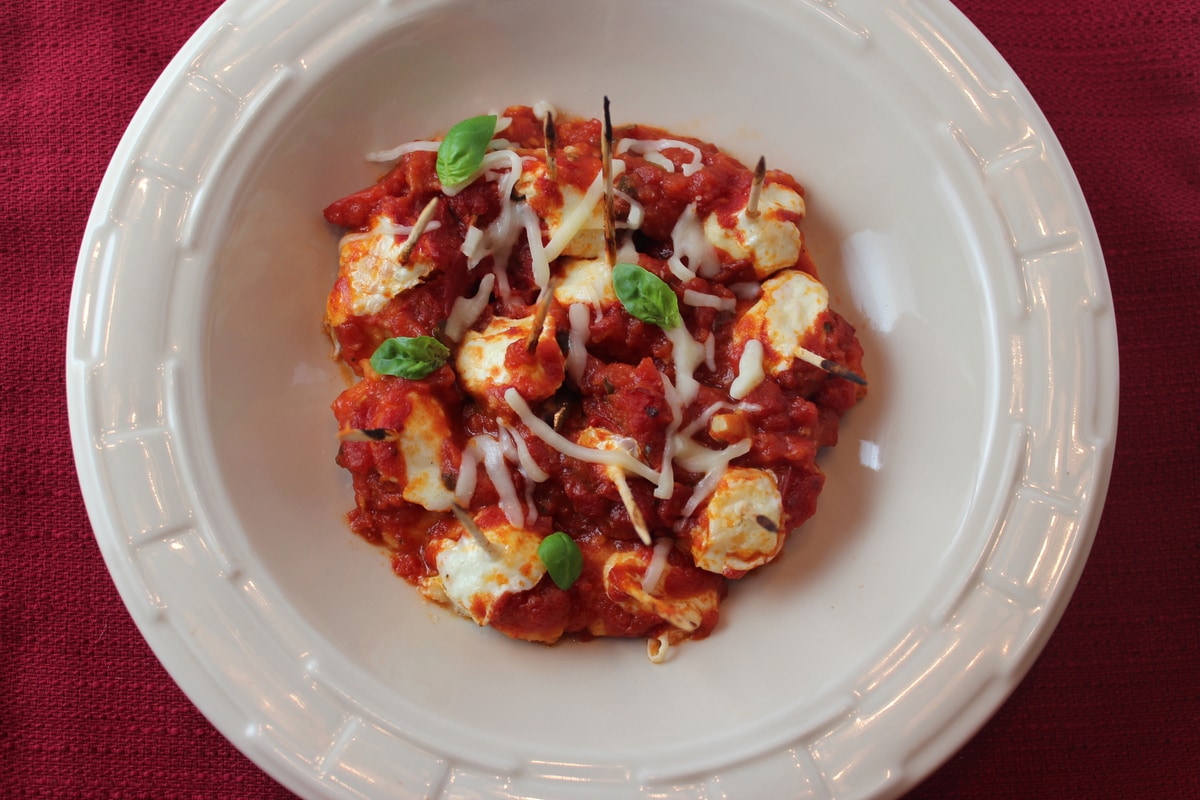 I served them at the holiday party I hosted at my parent's house last week along side Buffalo Chicken Dip and Cranberry Goat Cheese Crostini's.
My Mom ate a whole plate full, so I guess she approves!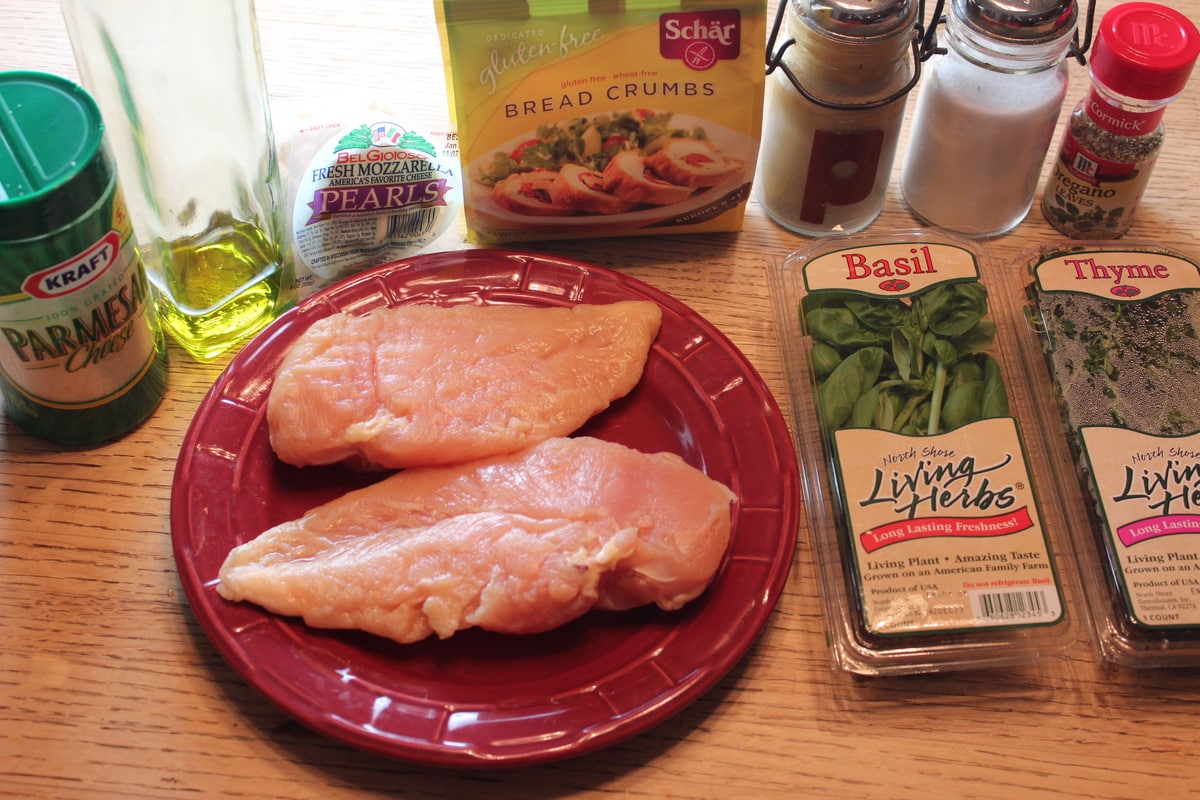 Ingredients (serves 6-8)
1 lb chicken breasts (boneless, skinless)
½ cup gluten-free breadcrumbs
¼ cup fresh basil (chopped)
1 tbsp fresh thyme (chopped)
1 tbsp dried oregano
¼ cup parmesan cheese (grated)
1 package (8 oz) fresh mozzarella pearls
4 cups chunky tomato marinara
Begin by cutting the chicken breasts into small cubes.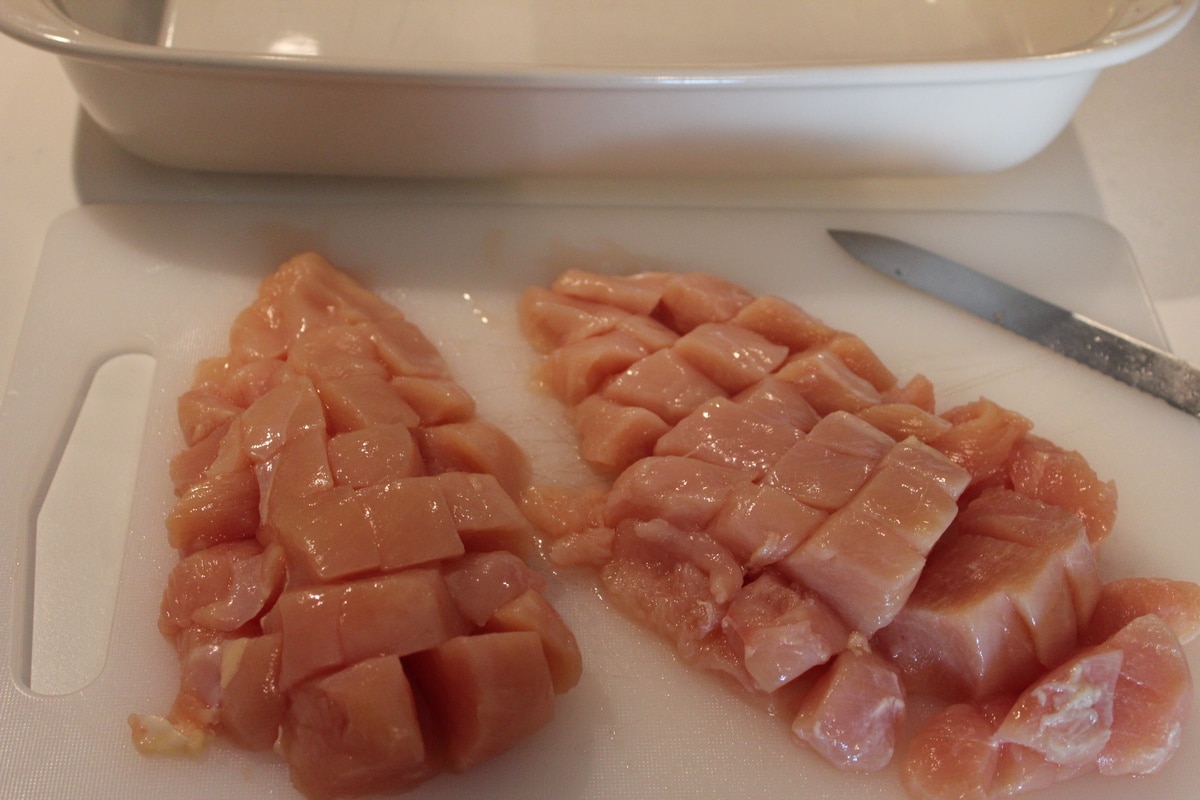 Combine the breadcrumbs, basil, thyme, oregano and Parmesan cheese in a bowl. Add the chicken cubes and roll in the mixture.
Remove the chicken from the seasoned breadcrumbs, top with one mozzarella pearl and skewer with a toothpick.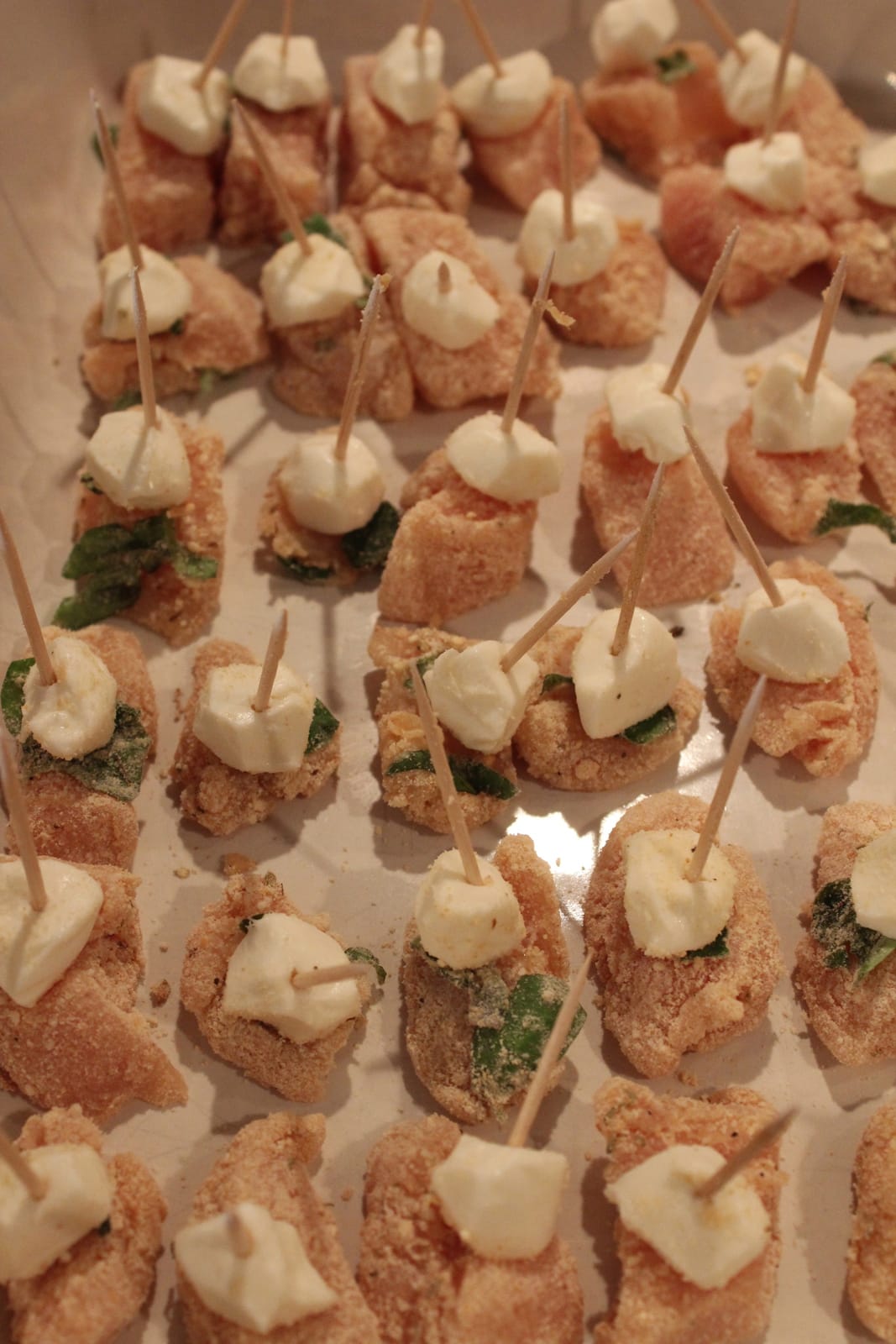 Place into a baking dish and cover with the marinara sauce.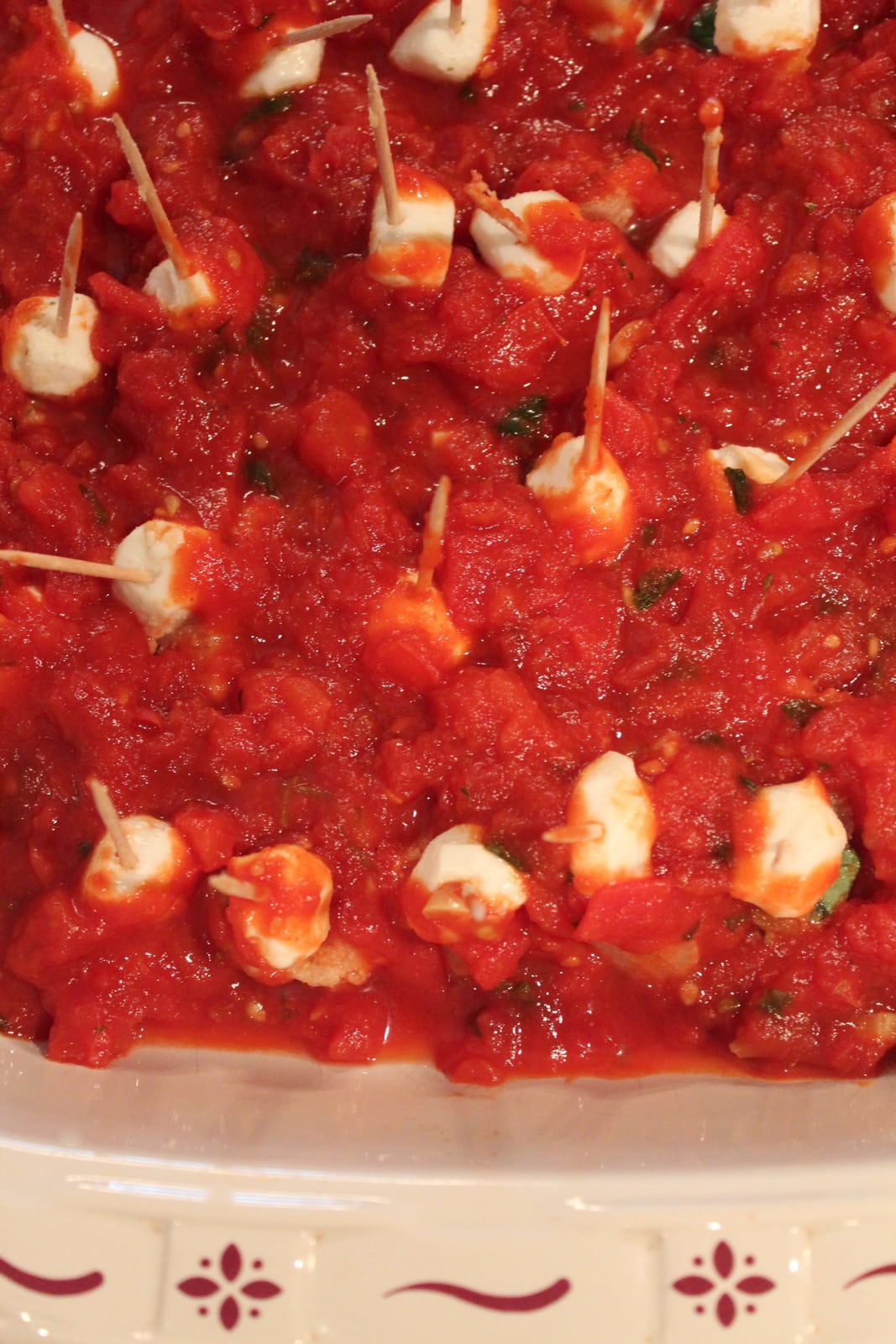 Place into a 400° oven for 20-25 minutes.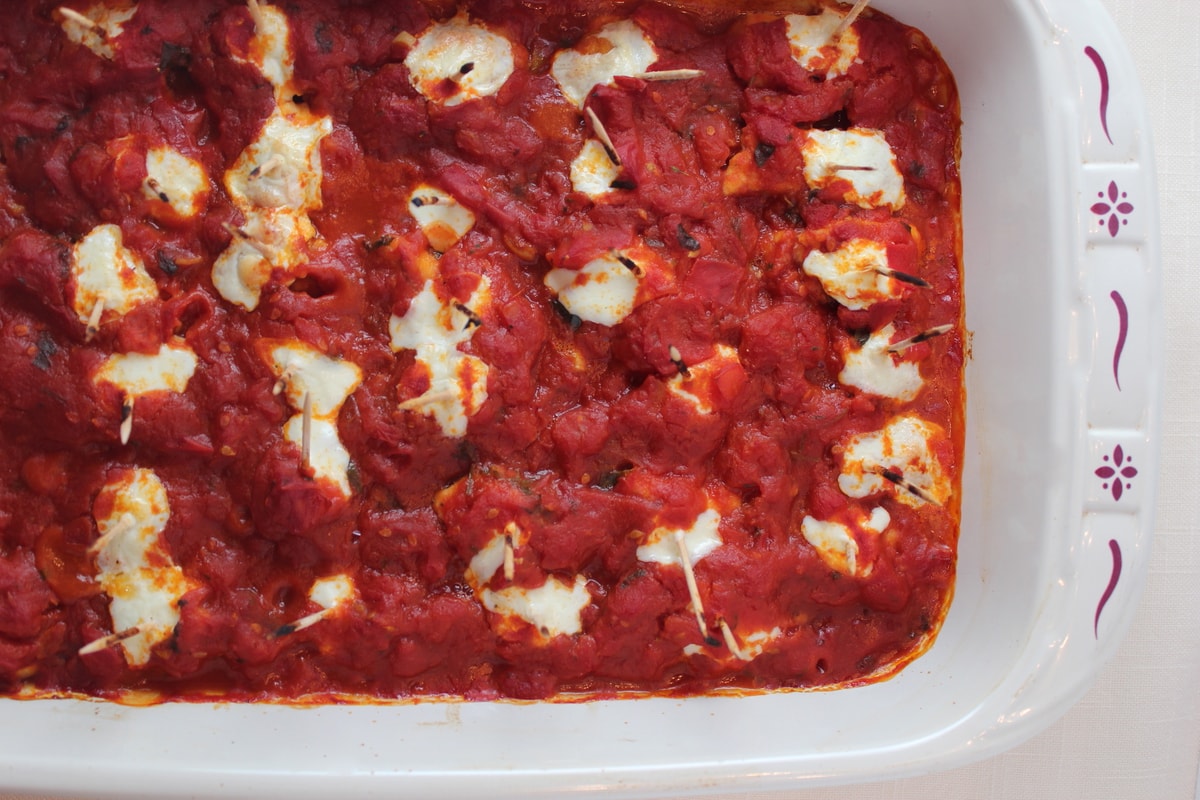 Place on a serving bowl or tray and dig in!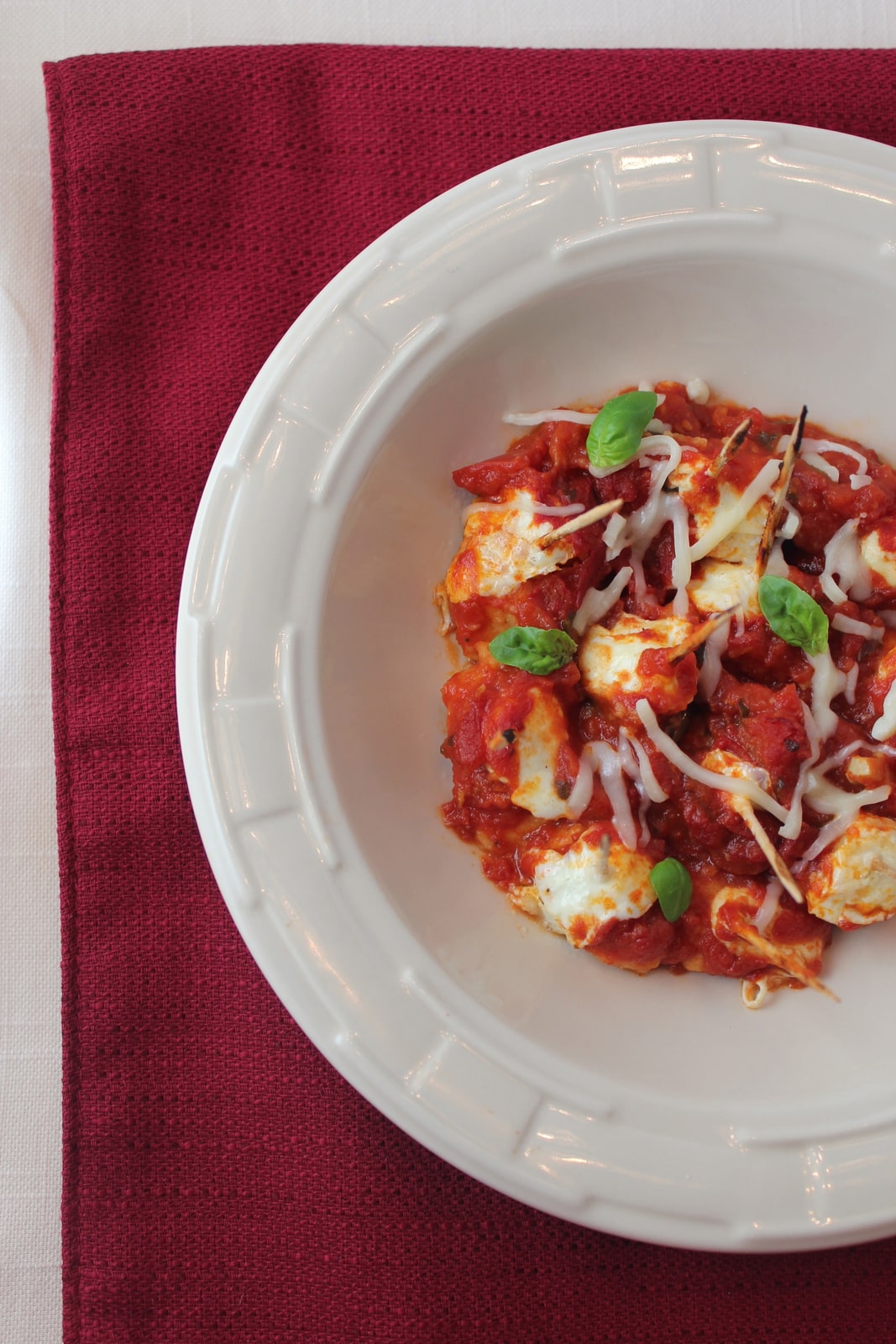 These would be great at an Italian Tapas Party with Bruschetta and Mini Cannoli's!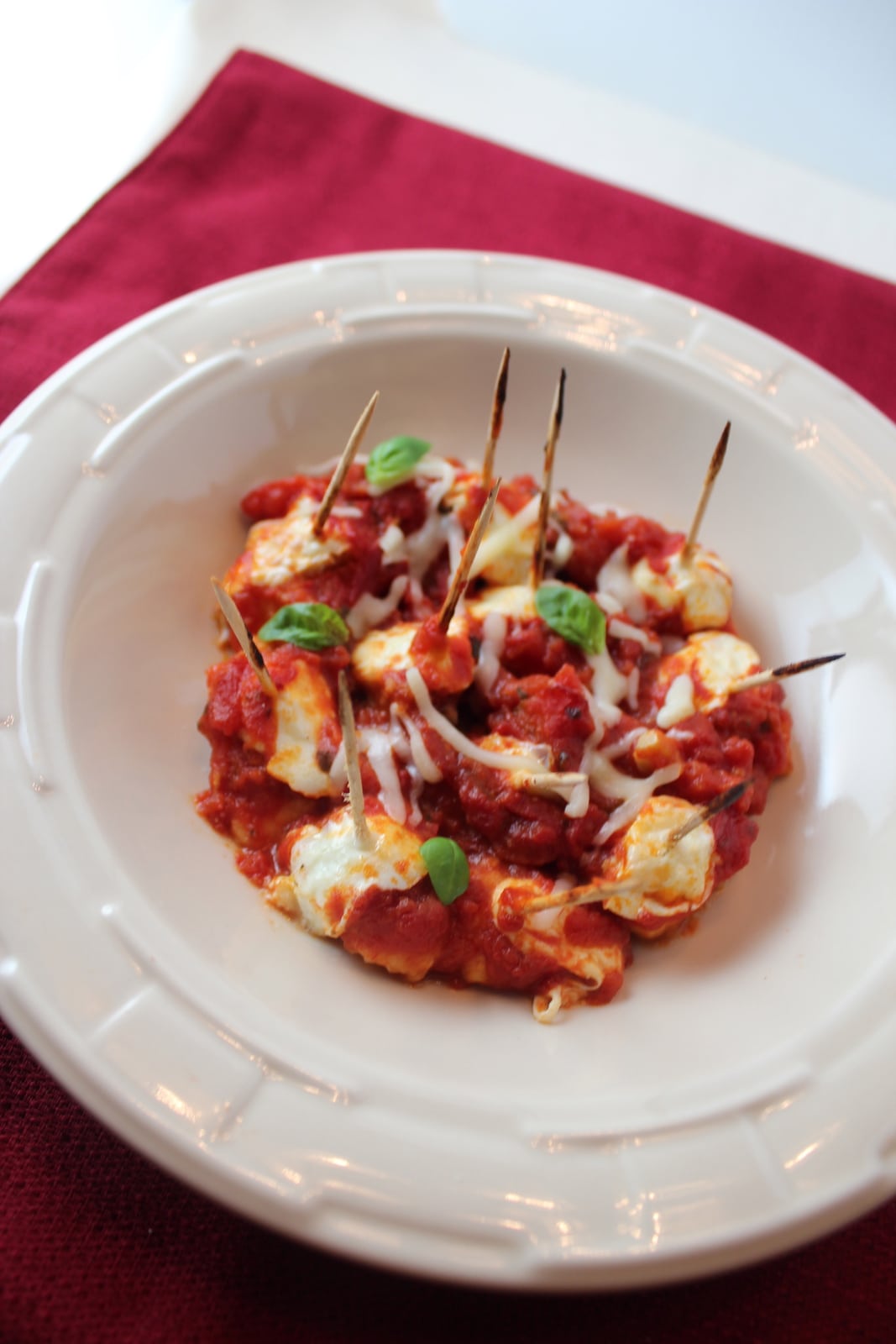 ♣ Vegetarian Option: Substitute tofu for chicken.
♦ Gluten Free Option: This recipe is gluten-free.
**Gluten-free breadcrumbs can be found at most major grocery stores. You can also use rice Chex cereal put through a food processor to form a fine crumb mixture if gluten-free breadcrumbs are not available.
We are a participant in the Amazon Services LLC Associates Program, an affiliate advertising program designed to provide a means for sites to earn advertising fees by advertising and linking to amazon.com.