5 Leftover Thanksgiving Makeover Recipes
This post may contain affiliate links.
Stop right there!  Remove that plate of turkey and dressing from the microwave!  It's time to turn those Thanksgiving leftovers into something new and delicious!
These 5 dishes take your Thanksgiving leftovers from bland to fab by making them over and creating something that will delight the palate instead of bore your taste buds!
Simply add 1 lb. of pork sausage and 1 whisked egg to leftover stuffing (or dressing) to make this delicious dish that can be served as a meal with Mashed Sweet Potatoes or Twice Baked Rosemary Blue Cheese Potatoes, or invite some friends over this weekend to watch football and serve these as a party app!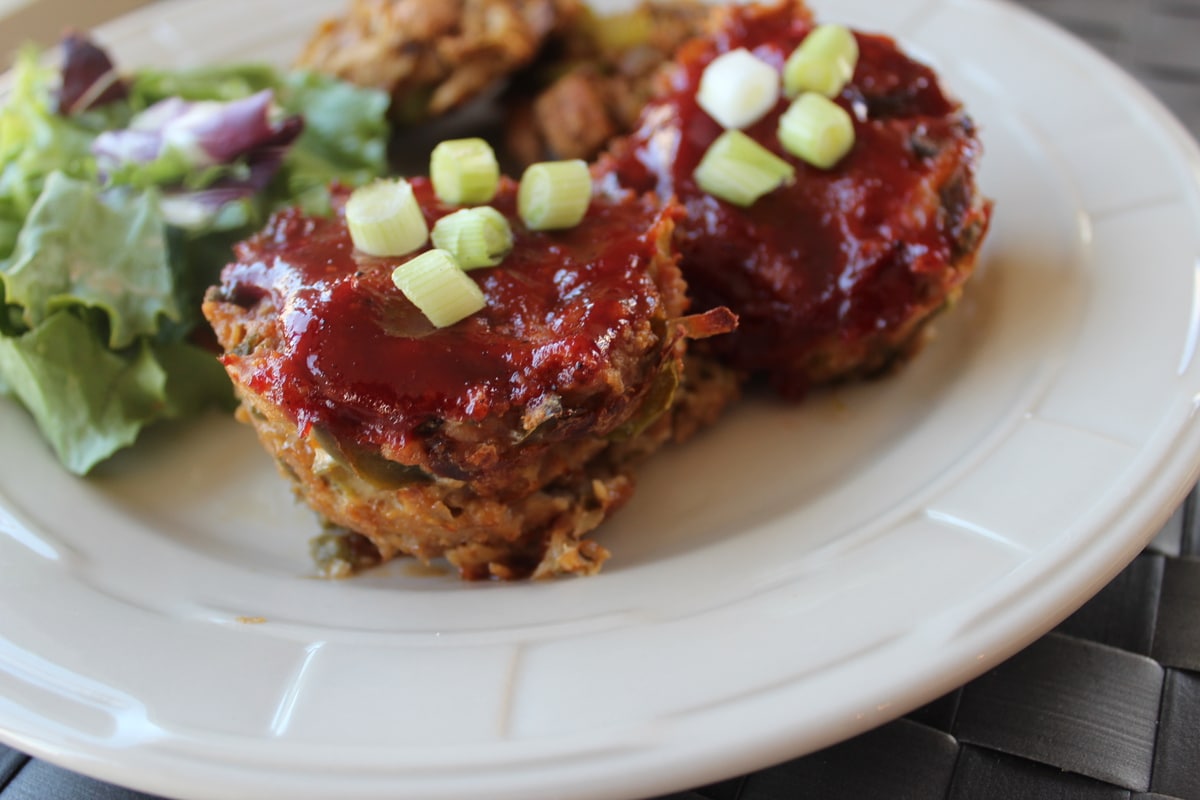 Grind up some of that leftover turkey to make these mini meatloaves everyone in the family is sure to love! Most of the ingredients for the dish are probably in your refrigerator from yesterdays meal, sage, celery, carrots, garlic, check, check, check, check!  Now get busy 🙂
#3 Sweet Potato Jalapeño Fritters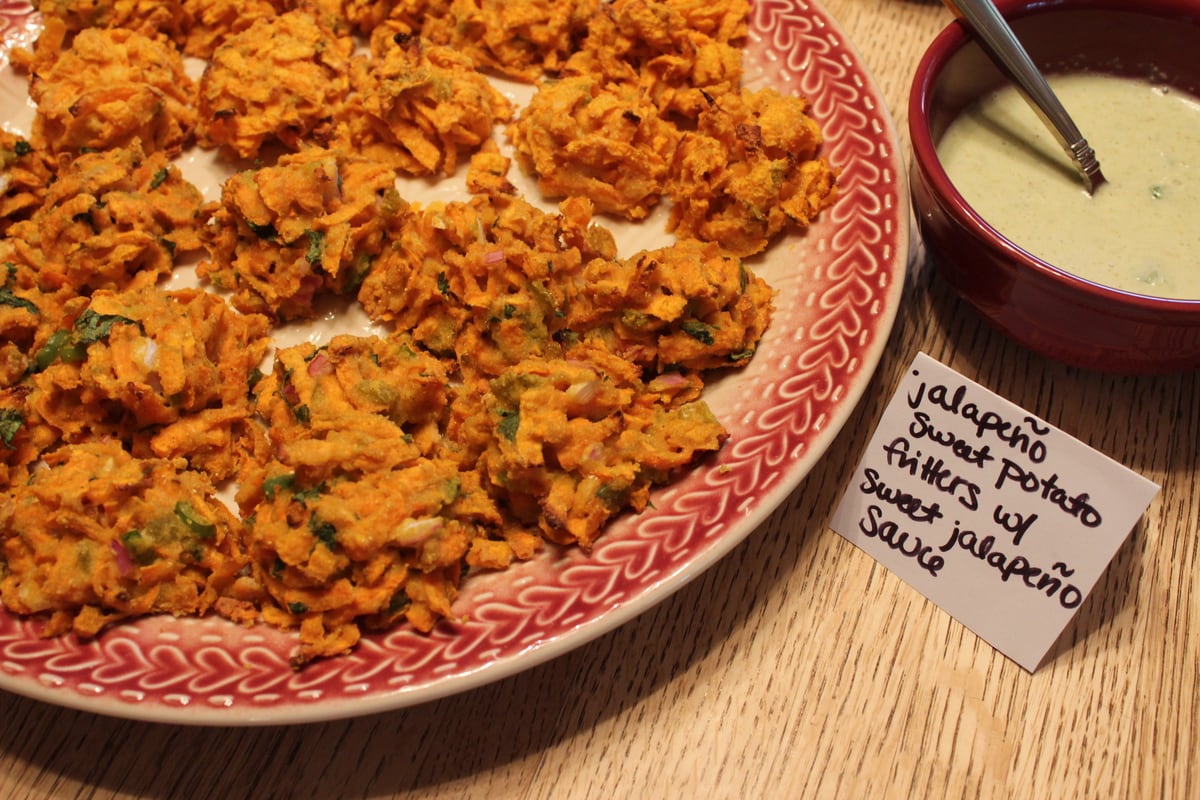 Got a couple extra sweet potatoes lying around? How about an egg, some garlic and a jalapeño?  Well then you have most everything you need to make these delicious sweet potato cakes that are the perfect way to use sweet potatoes in a new and different way!
If sausage isn't your thing, these vegetarian Spicy Stuffing Cakes are a great way to kick that leftover stuffing up a notch! Simply add a little curry and chili powder then form into cakes! Pair with the Mini Turkey Meatloaves for a kicked-up, bite-sized, leftover Thanksgiving dinner!
#5 Blueberry Banana Bread Pudding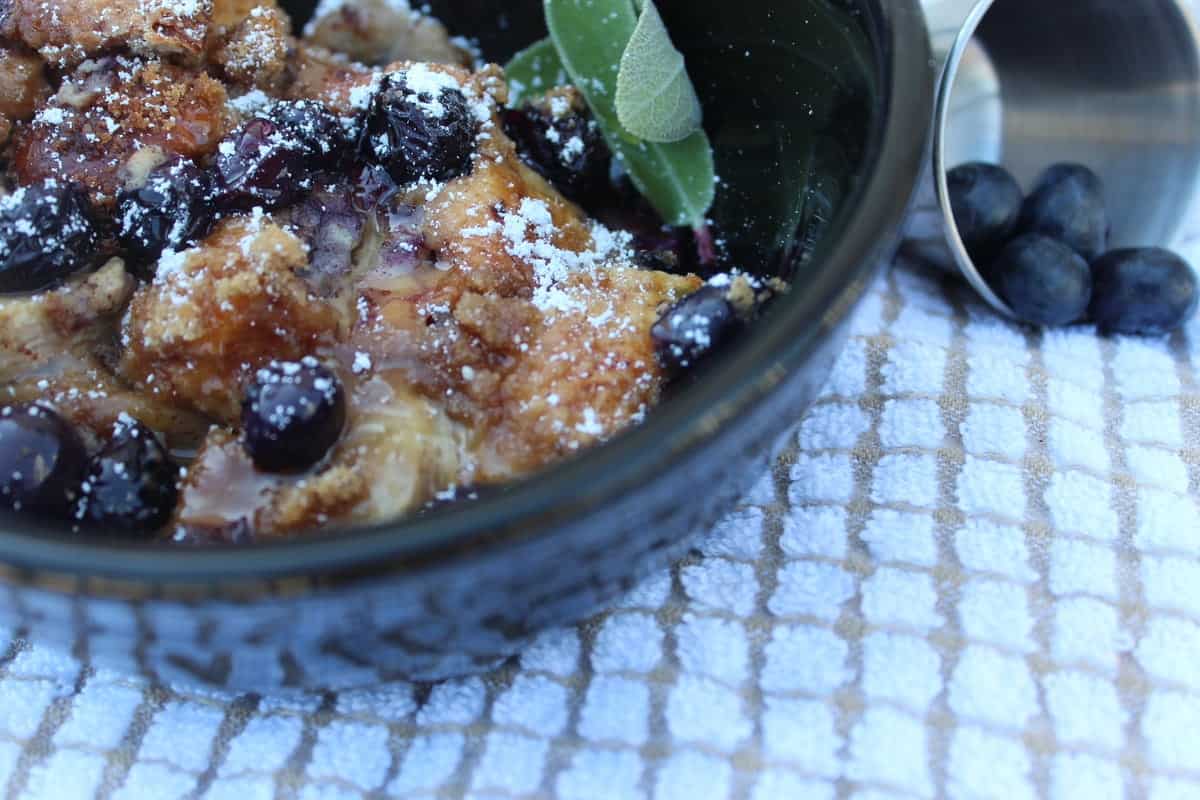 Leftover dinner rolls are perfect for this breakfast favorite!  Tear up the rolls, throw in some fruit and you've got a sweet, delicious treat that's sure to be more exciting than a re-heated roll!
Now it's time to re-purpose those leftovers and dig in to something new and delicious!  Enjoy!
We are a participant in the Amazon Services LLC Associates Program, an affiliate advertising program designed to provide a means for sites to earn advertising fees by advertising and linking to amazon.com.