Garlic Parmesan Sauce
This post may contain affiliate links.
This Garlic Parmesan Sauce is so incredibly creamy and flavorful! It's perfect tossed with chicken wings or pasta, used as a dipping sauce, pizza sauce or a sandwich spread. It's easy to mix up in just 5 minutes and is guaranteed to become your new favorite sauce recipe!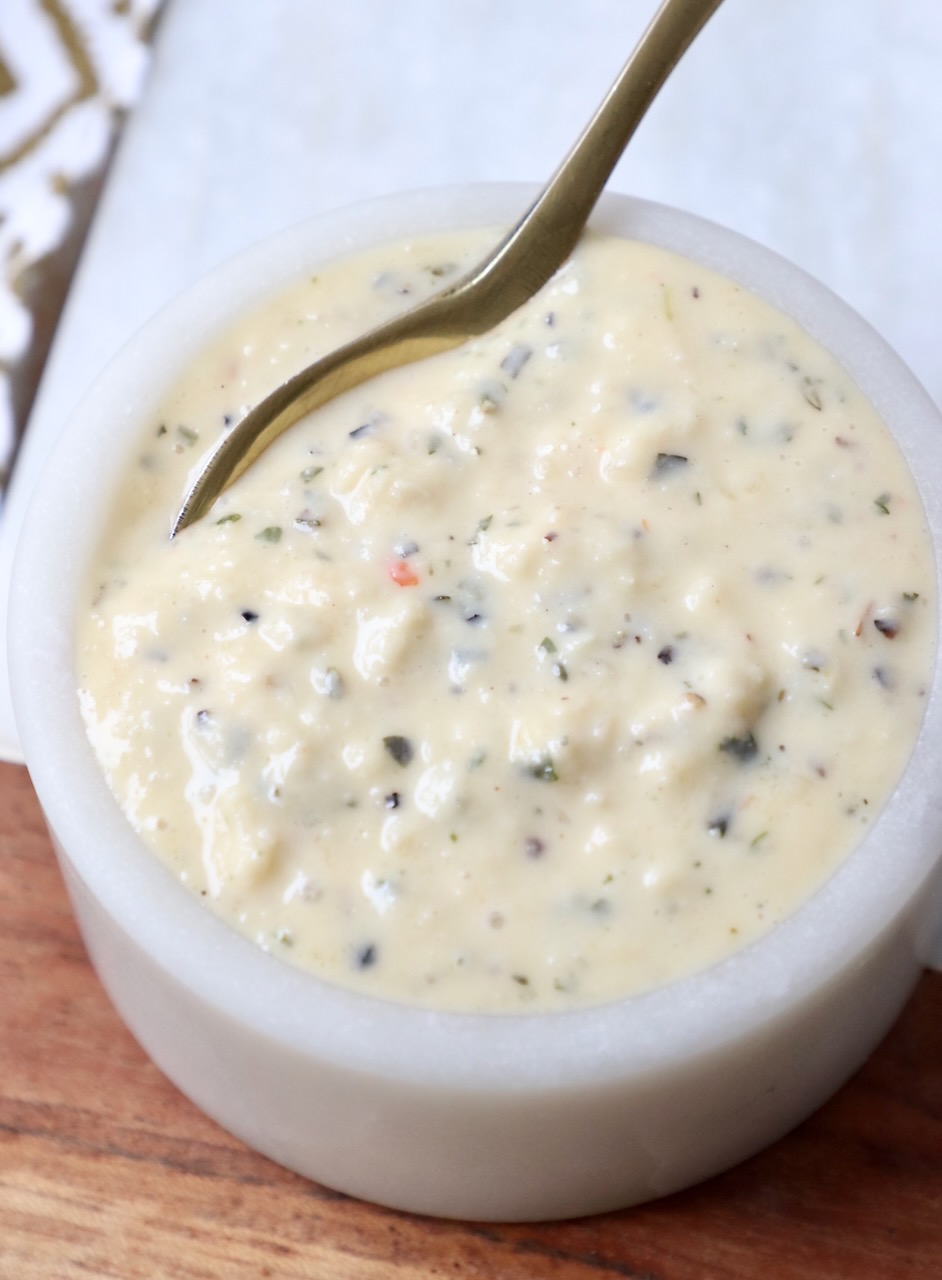 Over the last couple of years, I've become totally obsessed with making chicken wings at home, most commonly air fryer chicken wings. While I love buffalo sauce (these 70 recipes made with buffalo sauce are proof of that!), I also wanted to try some other wing flavors.
Garlic Parmesan Chicken Wings are my favorite mild wings at Buffalo Wild Wings. So of course, I had to recreate the garlic-parmesan wing sauce at home, and make it even better!
While I originally created this sauce to go on wings, I have been tossing it, dipping it and spreading it on just about everything for the last month. It's so great as a dip for veggies and french fries. It's also the perfect sandwich and burger spread. And it's amazing tossed with pasta.
I'm honestly so excited to make a dozen different recipes with this sauce! It's so incredibly flavorful and super easy to mix up in just 5 minutes.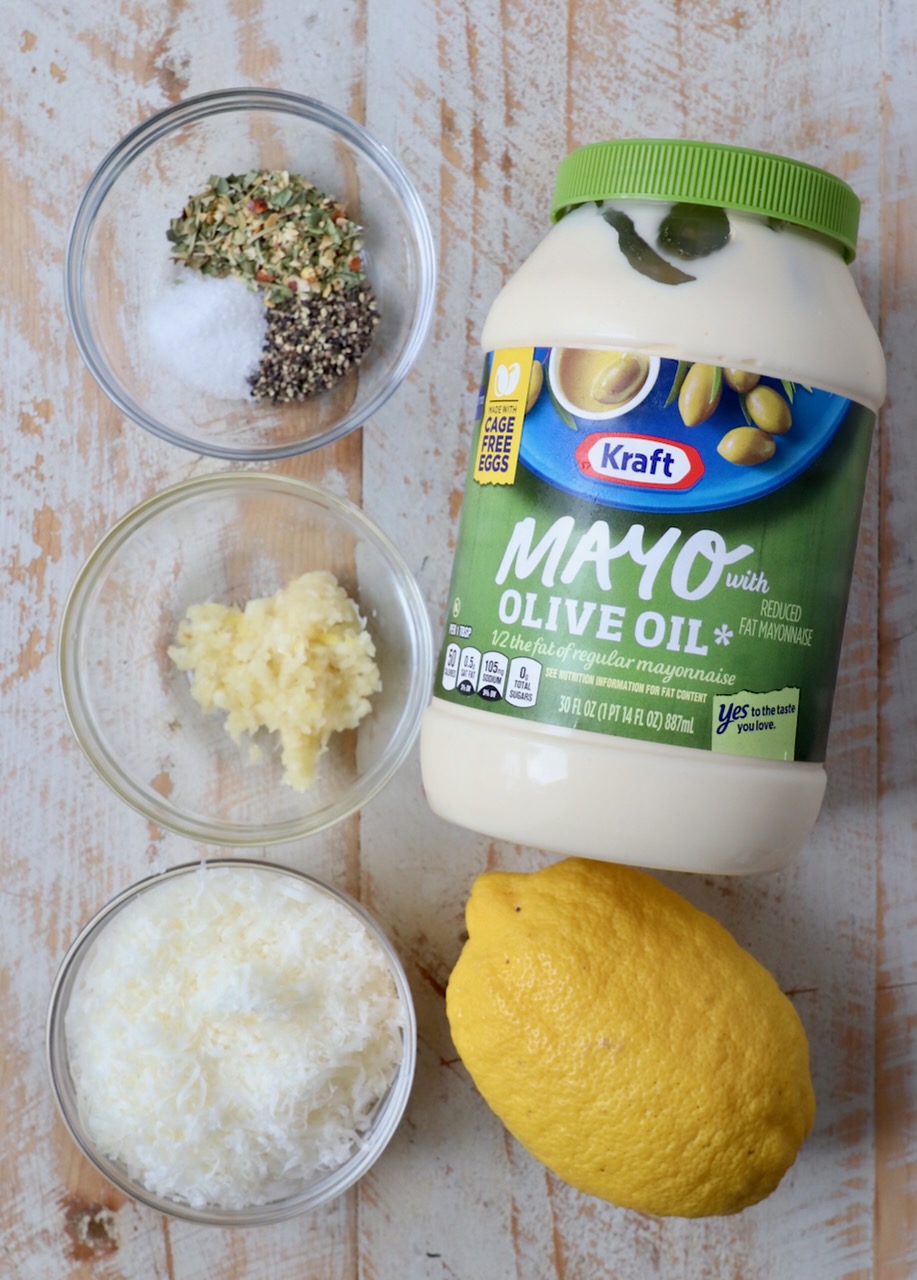 Ingredients
Parmesan cheese – I recommend fresh grated parmesan cheese. I've made this recipe with both fresh grated cheese and a can of shaker parmesan, and the texture of the sauce made with fresh grated parmesan was smoother. But in a pinch, either one will work!
Mayonnaise – feel free to use your favorite brand of mayonnaise.
Garlic – since garlic is one of the main ingredients in this recipe, I highly recommend using fresh crushed garlic cloves for the best taste. This will really bring out the fresh garlic flavor in the sauce!
Italian seasoning – click the link to the left for my homemade seasoning recipe. It only takes 5 minutes to mix up and it's so delicious! It really is the perfect blend of herbs and spices for this recipe. If you're using a store-bought seasoning mix, I recommend adding 1/4 teaspoon red pepper flakes to the sauce, if the seasoning mix does not contain red pepper. It doesn't make the sauce spicy, but it does add just a hint of heat and a lot of flavor to the sauce.
Lemon juice – I recommend fresh-squeezed juice for the best flavor. The lemon juice adds just the right amount of acidity to balance out the sauce.
Olive oil
Salt + black pepper – to season the sauce.
Instructions
Add all of the ingredients to a food processor.
Turn the food processor on and blend the sauce until it's smooth and creamy.
Easy as that, with two simple steps you have the perfect veggie sauce, wing sauce, pizza sauce, burger sauce, the list goes on and on!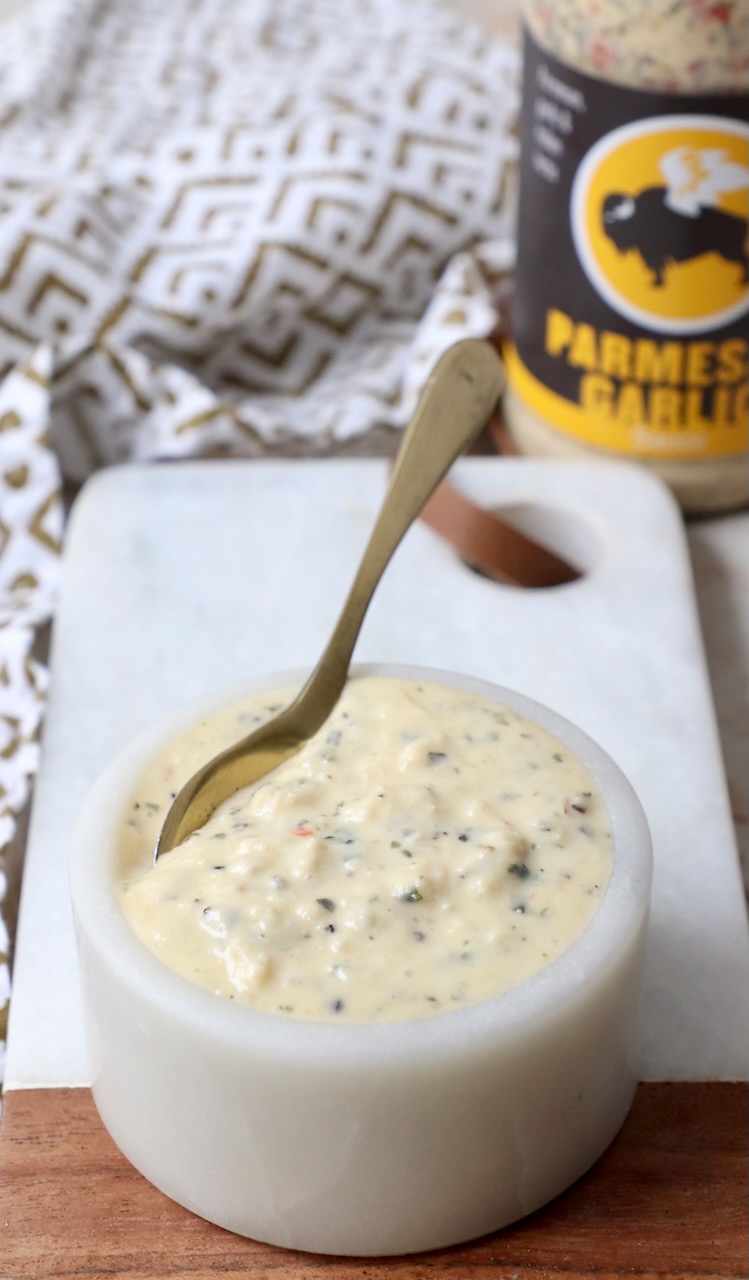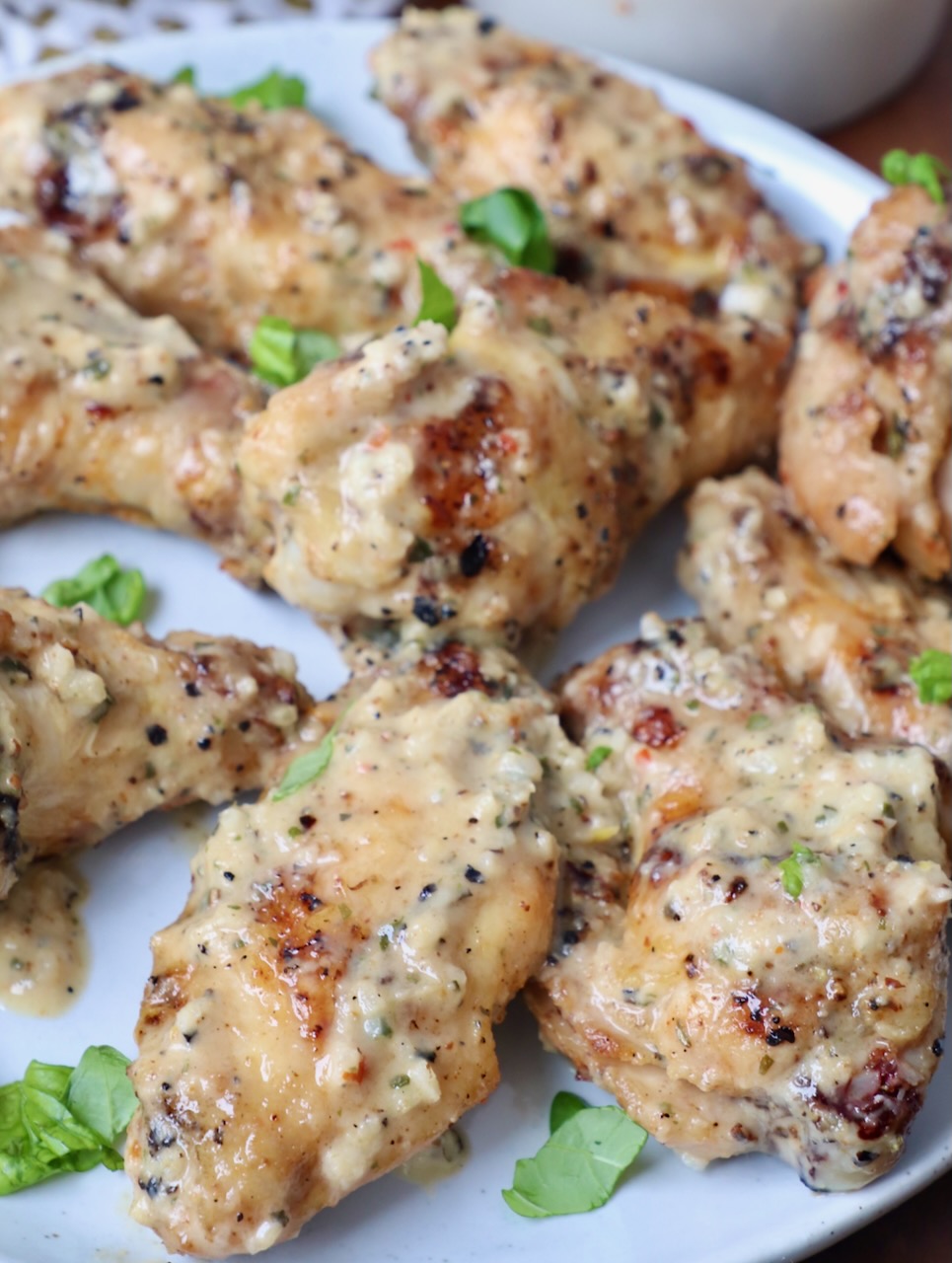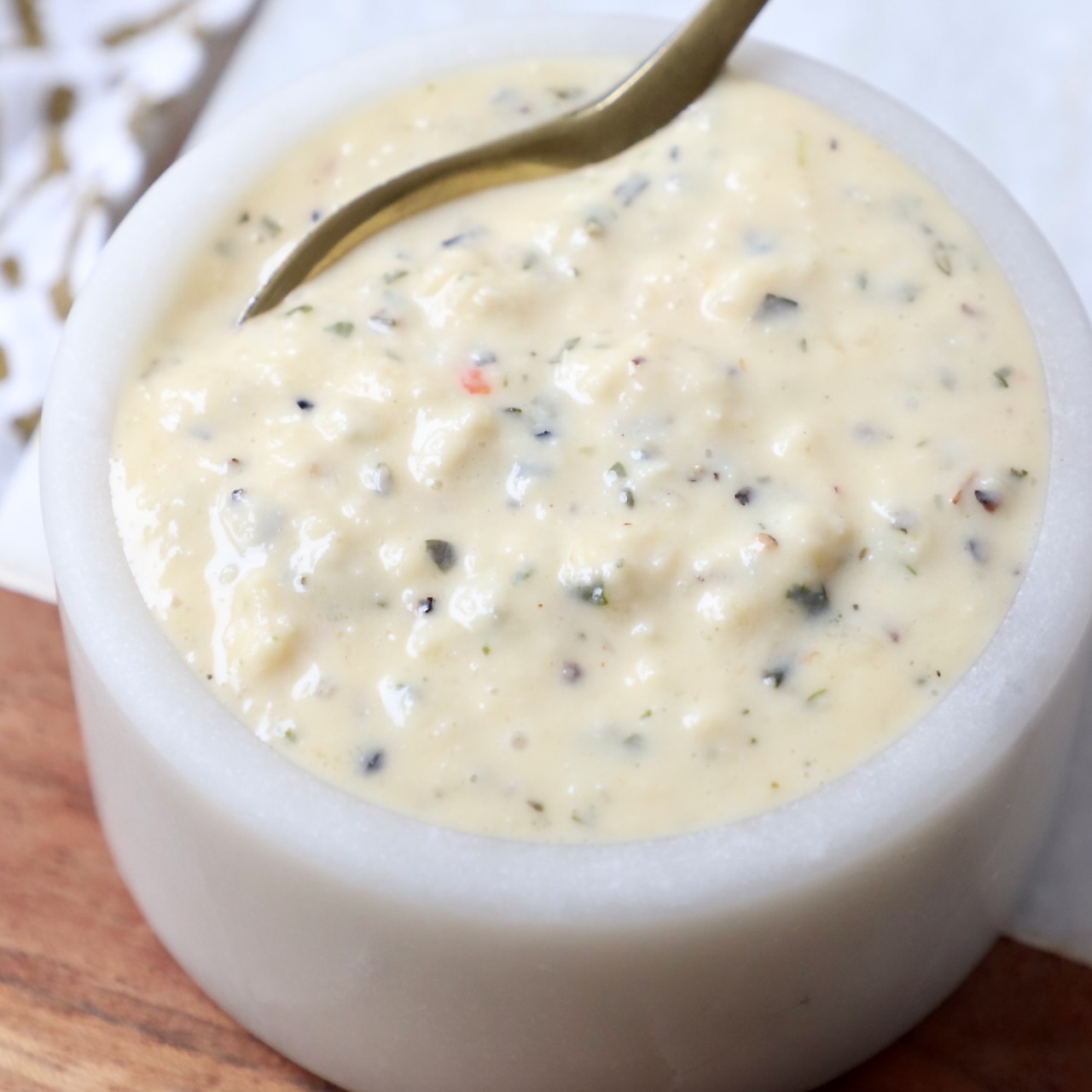 We are a participant in the Amazon Services LLC Associates Program, an affiliate advertising program designed to provide a means for sites to earn advertising fees by advertising and linking to amazon.com.