Sweet Potato "Goguma" Green Tea Latte
This post may contain affiliate links.
Pureed sweet potato, milk, honey, cinnamon and green tea are combined in this traditional Korean goguma green tea latte recipe!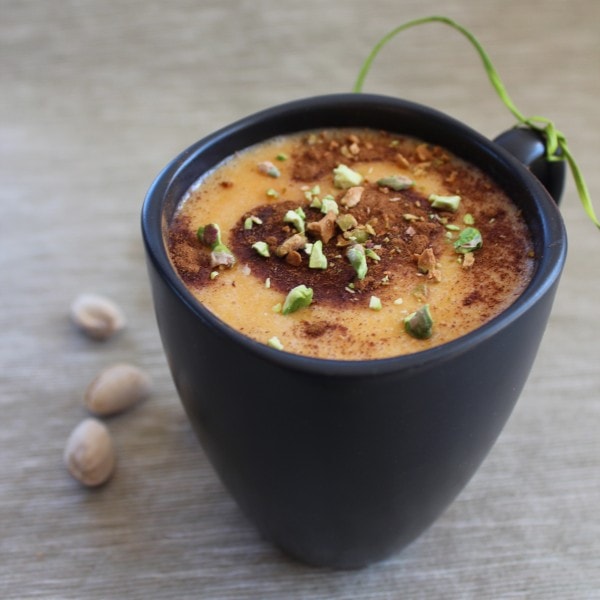 When my friend Michael asked if I wanted a "Goguma Latte" at All About Cha Tea in Oklahoma, my exact response was "a gogu-what?"
Per usual, I agreed to try something new, because what's there to lose, right?
Michael promised me the drink was delicious… and he was NOT lying!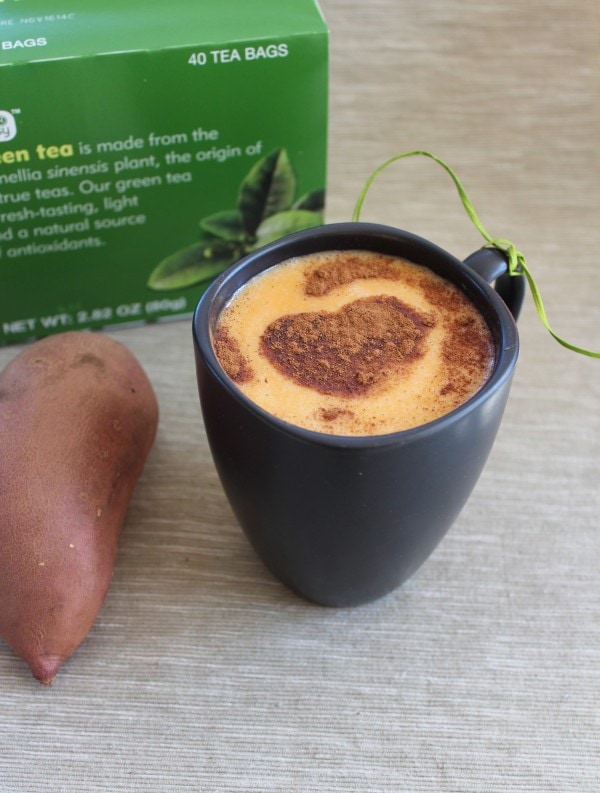 Goguma lattes are also known as Korean Sweet Potato lattes and generally consist of sweet potato puree, milk and sweetener, with the option of adding green tea or espresso for a little kick of caffeine!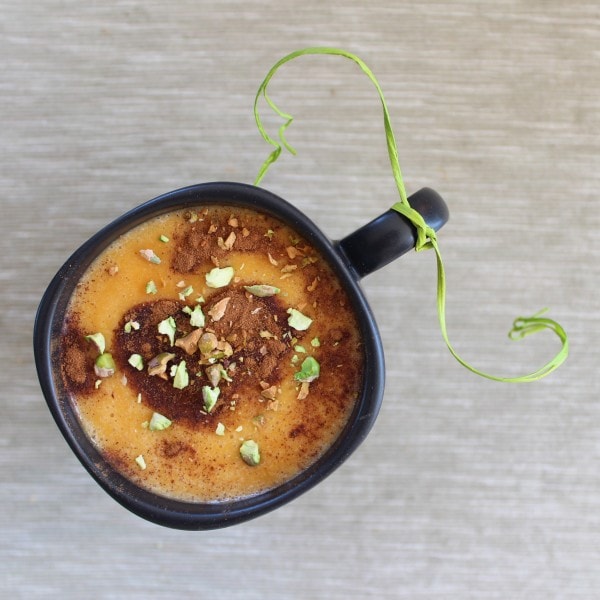 After experiencing the amazingness of the "Goguma Latte" in Oklahoma, I attempted to find a coffee shop in San Diego where I could purchase the delectable beverage on a regular basis.
I googled, yelped, binged and nothing, no goguma latte's to be found, so I did what I do best, I went into the kitchen and made my own!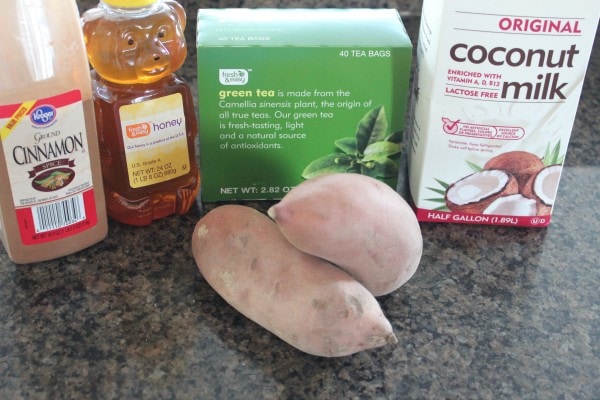 Ingredients (makes 1 latte)
1 cup cooked sweet potato (app 1 small sweet potato)
1 1/2 cups milk (coconut, soy, almond or regular)
1 tbsp honey
1/2 tsp ground cinnamon
1 green tea bag (or 1 tbsp green tea powder)
Puree the cooked sweet potato and milk in a blender.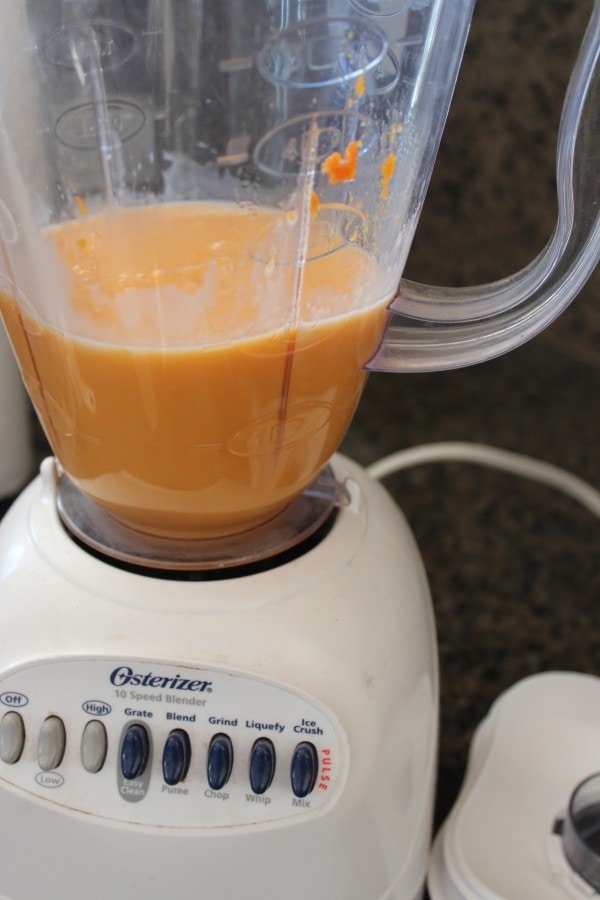 Add the mixture to a small pot on the stove over high heat then add the honey.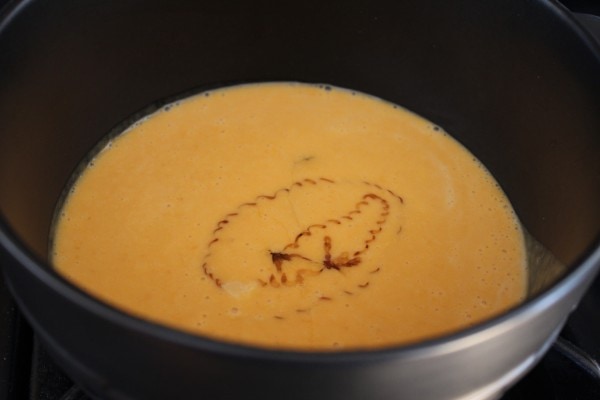 Bring the mixture to a boil.
Once the latte comes to a boil, add the sweet potato mixture to a mug with the green tea bag.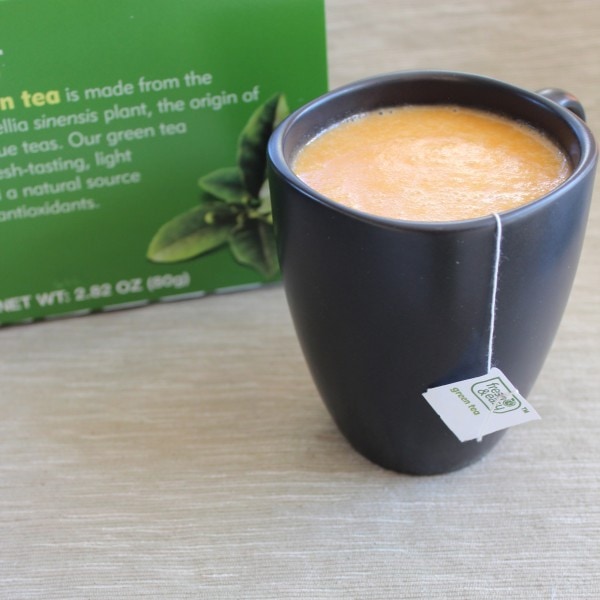 Remove the bag after 3-4 minutes then dust the cinnamon on top. I attempted a heart shape… got kinda close 😉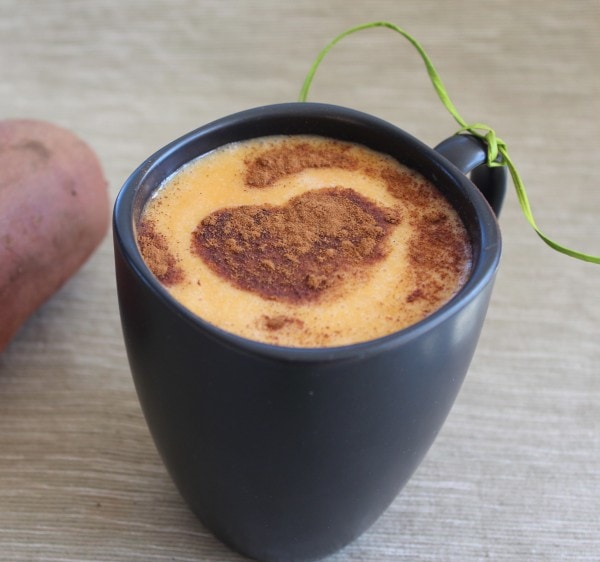 I then spotted a few pistachios left from my Pistachio Basil Crusted Tilapia and decided to crush a couple up and sprinkle them on top!
Adds a little color, flavor and crunch, but totally optional 😉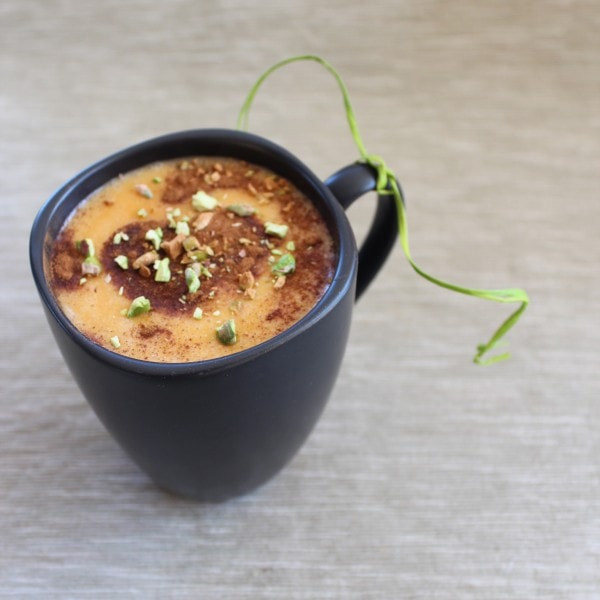 I hope you'll trust me, like I trusted my friend Michael, and try this delicious Korean favorite at home!
*Leftover cooked sweet potatoes are perfect for this recipe! As mentioned in the ingredients list above, 1 small sweet potato equals about 1 cup. If cooking the sweet potato specifically for this recipe simply place the sweet potato in a 350° oven for 45 minutes or until soft to the touch. Allow to cool, peel, then puree!
We are a participant in the Amazon Services LLC Associates Program, an affiliate advertising program designed to provide a means for sites to earn advertising fees by advertising and linking to amazon.com.