Vegan baked gnocchi is tossed with delicious fall spices, butternut squash and crispy kale for an easy, healthy, sheet pan recipe made in just 25 minutes!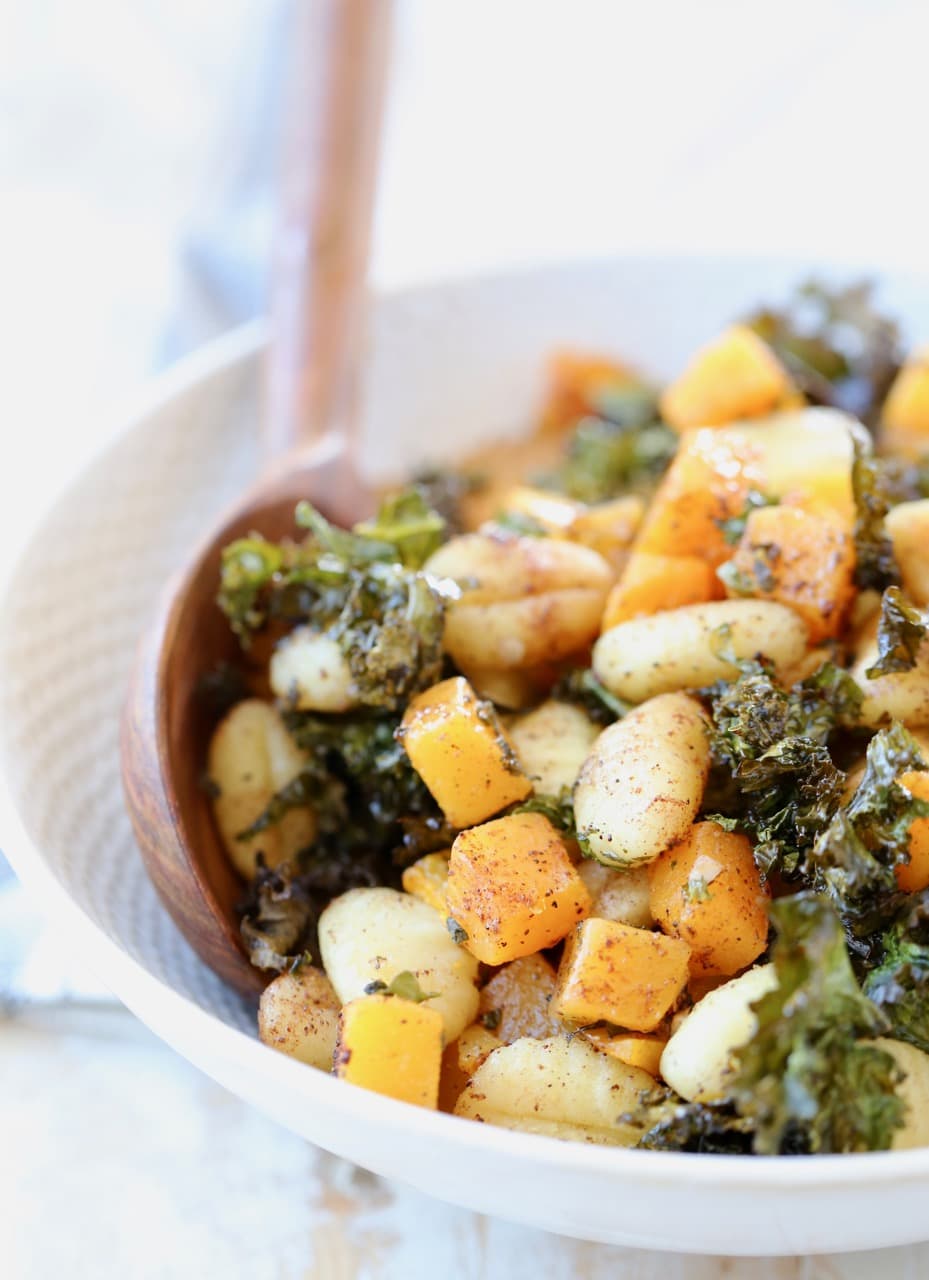 Butternut squash is my favorite fall vegetable! It can be turned into an appetizer with this Roasted Butternut Squash Apple Bruschetta Recipe, a taco with this Vegan Butternut Squash Taco Recipe or a soup with this Chai Spiced Butternut Squash Soup Recipe. It's so versatile and so delicious!
A few weeks ago I had a bag of diced up butternut squash in the fridge and a package of gnocchi in the pantry, I decided to experiment putting the two together in an easy sheet pan recipe for dinner.
That dinner turned out so delicious that I turned around and made it again the next day for the blog!
The crispy kale, paired with the tender gnocchi and creamy butternut squash creates the perfect trifecta of textures. And all of the fall spices really take the flavor of this recipe over the top!