Pineapple Goat Cheese Prosciutto Wraps
This post may contain affiliate links.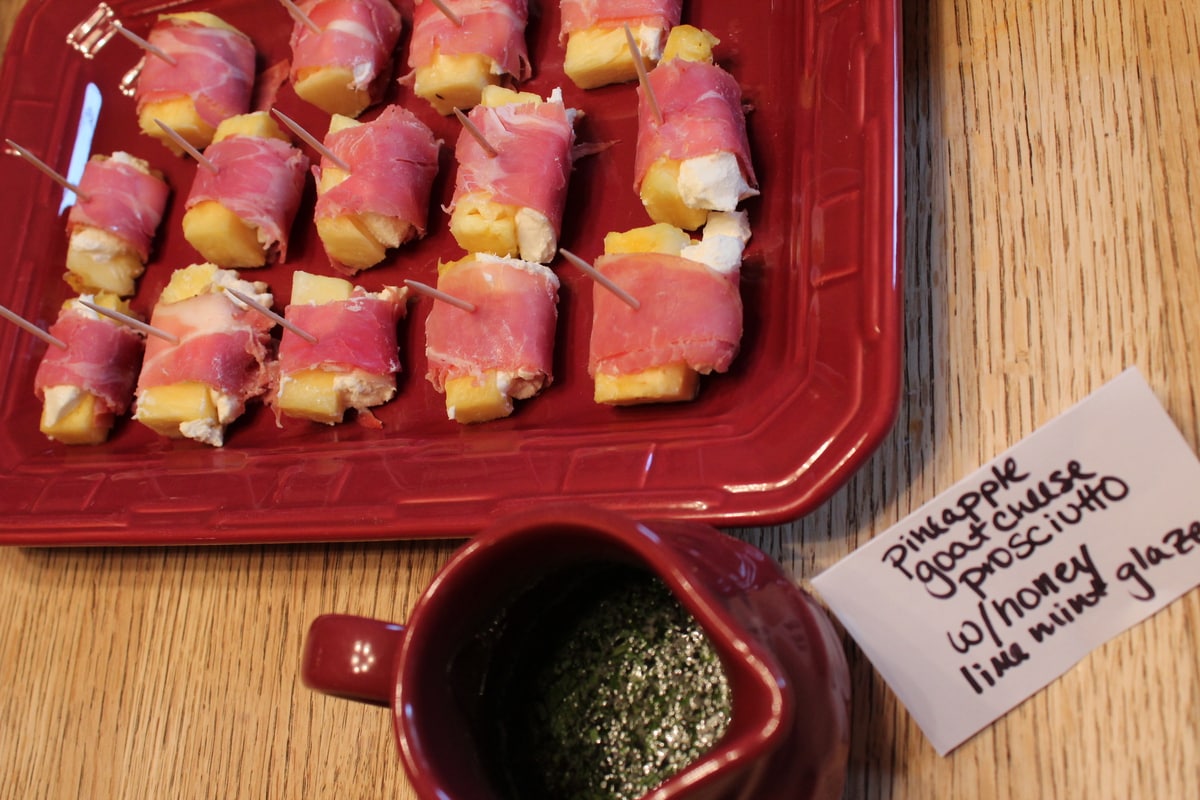 While I loved "Meatless May" I am very excited to re-introduce meat to the blog now that it is June!
The idea for this recipe came from a combination of my favorite pizza in Oklahoma and Pinterest.
I saw a pin for avocado with goat cheese wrapped in prosciutto, then the following day I had a slice of "Maui Magic" from Hideaway Pizza in OKC which combines pineapple, mandarin oranges and Canadian bacon, and that's how the Pineapple Goat Cheese Prosciutto wraps were born!
I decided to pair the delicious wraps with a Honey Lime Mint Glaze to give it that extra fresh, light, summer flavor!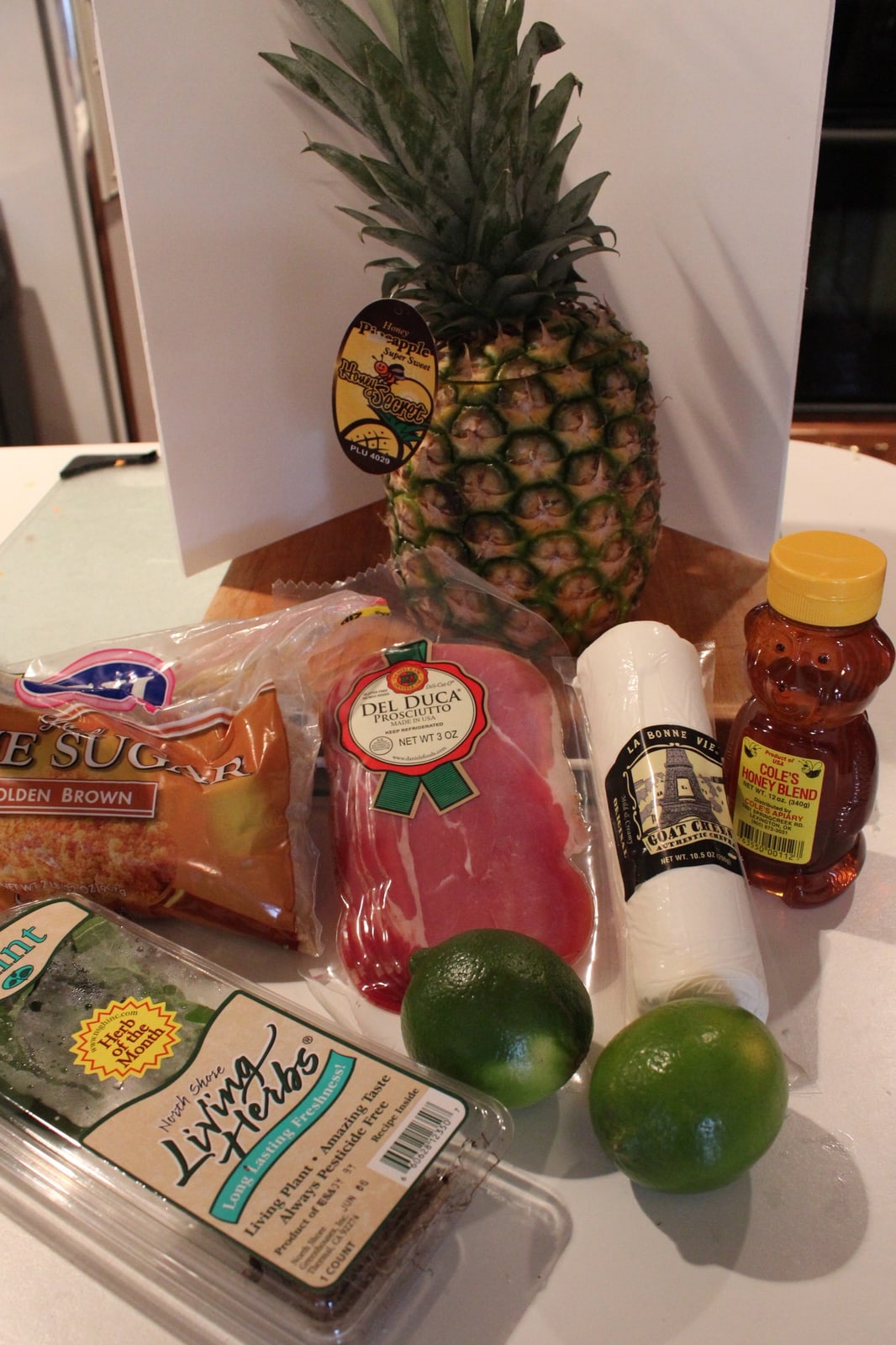 Ingredients (makes 15 wraps)
1/2 fresh pineapple (cubed)
4 oz goat cheese
3 oz prosciutto (sliced)
Honey Lime Mint Glaze (makes app 3/4 cup)
3 tbsp honey
3 tbsp lime juice
3 tbsp brown sugar
1 tbsp fresh mint (finely chopped)
Start by slicing the prosciutto and cutting up the pineapple. Next, take a small piece of goat cheese and place on a cube of pineapple.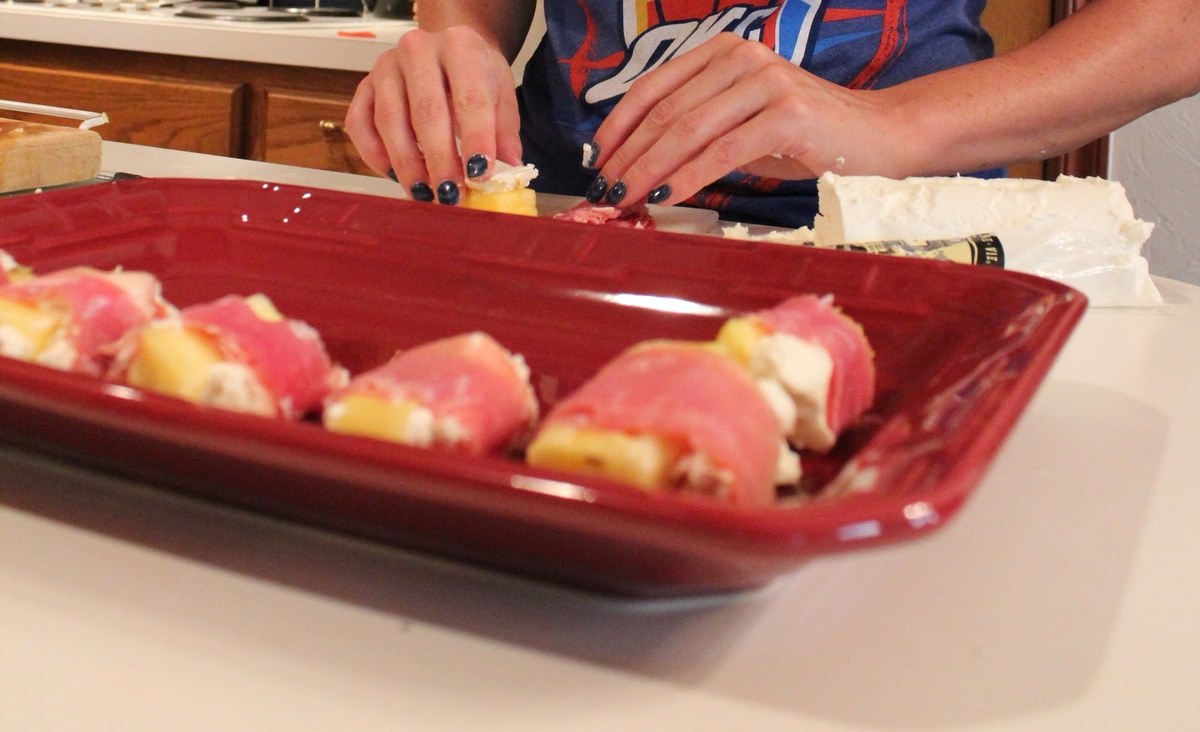 Then wrap the prosciutto around the pineapple and goat cheese.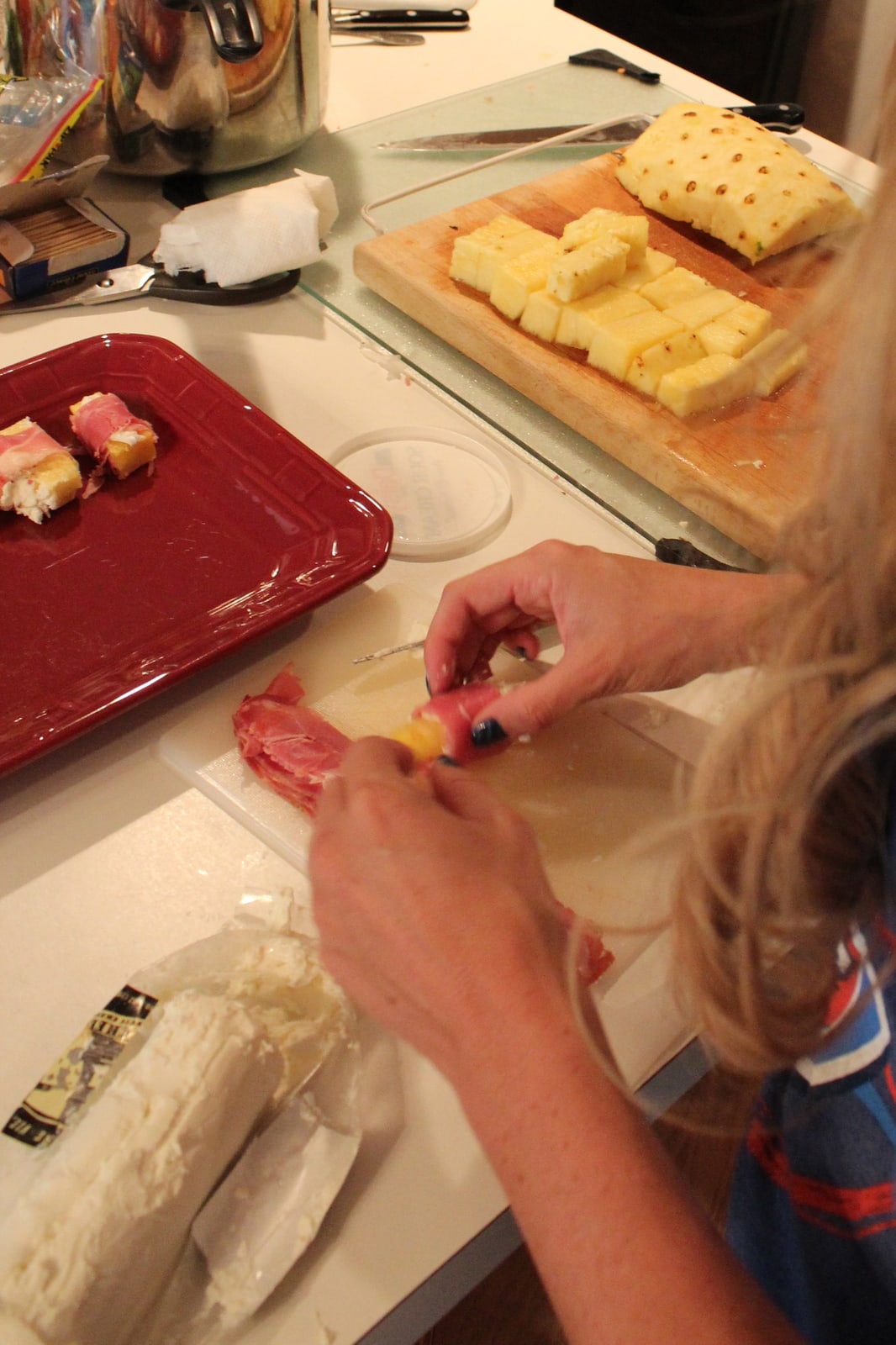 And repeat 14 times.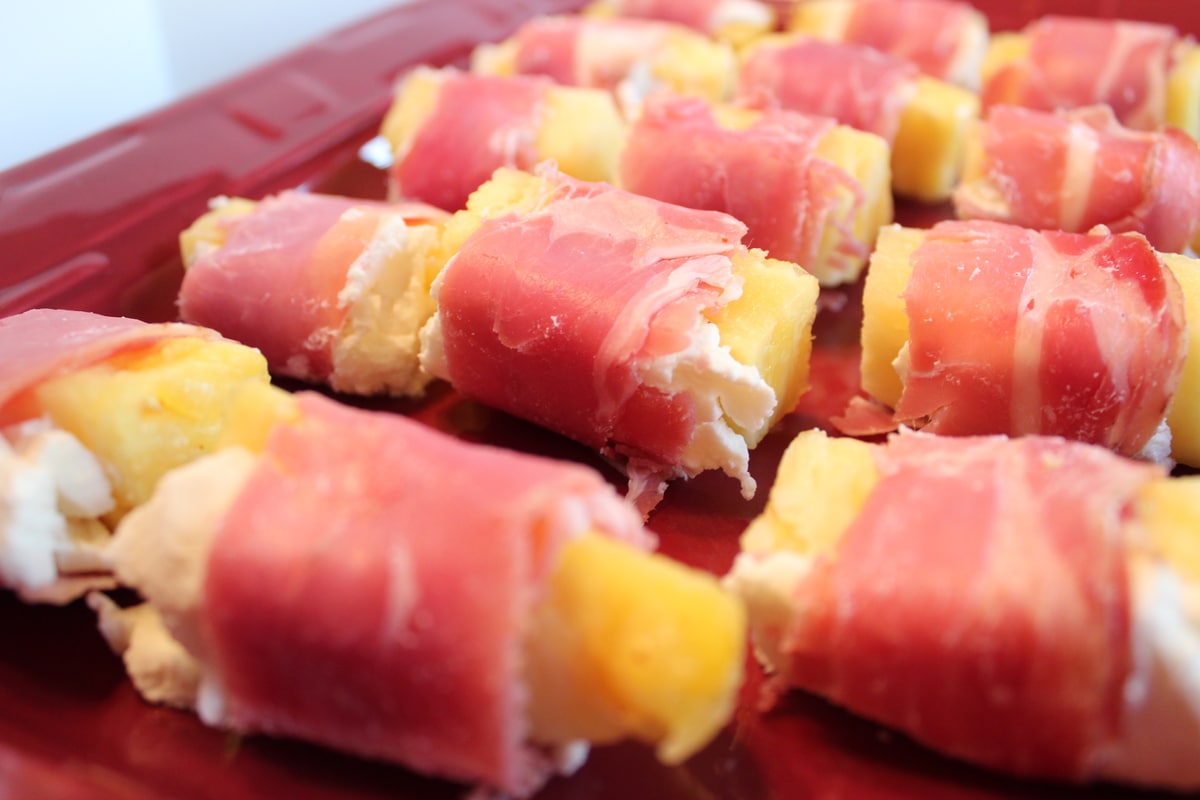 Next, make the glaze by whisking together the 4 ingredients.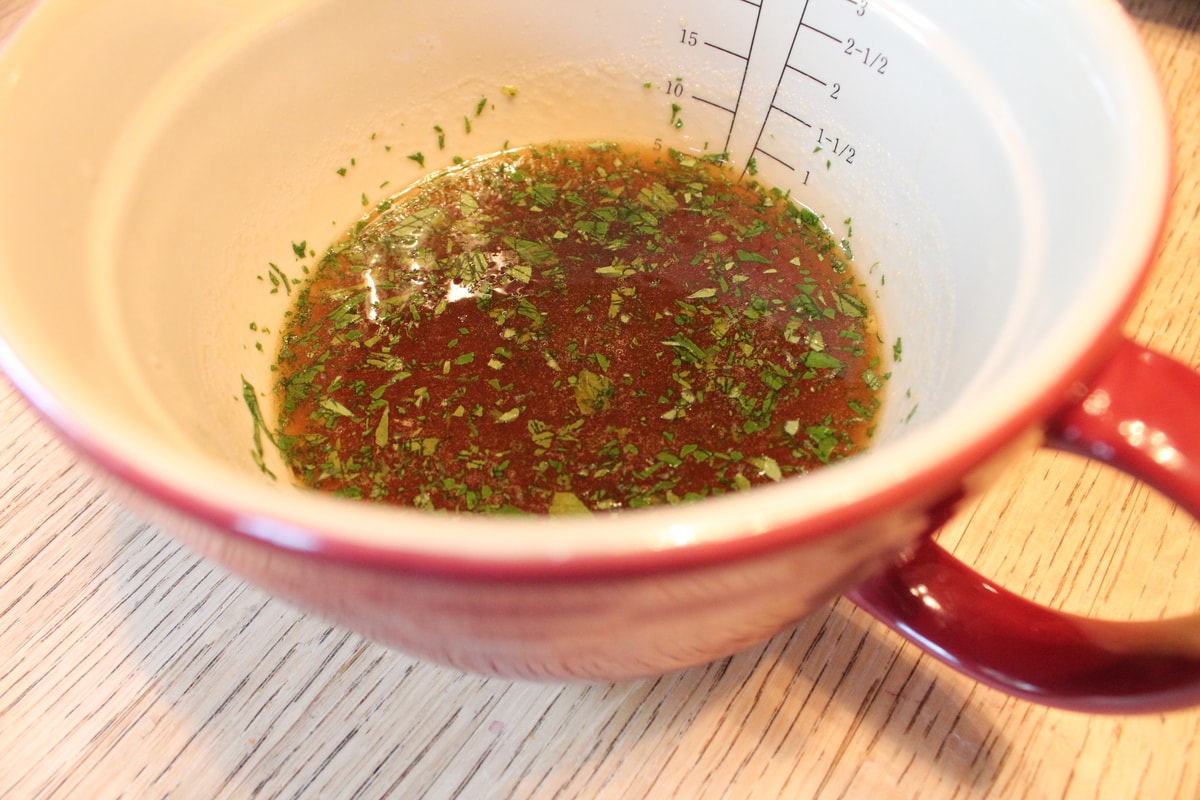 Drizzle the glaze over the wraps or serve on the side for guests to pour on their own.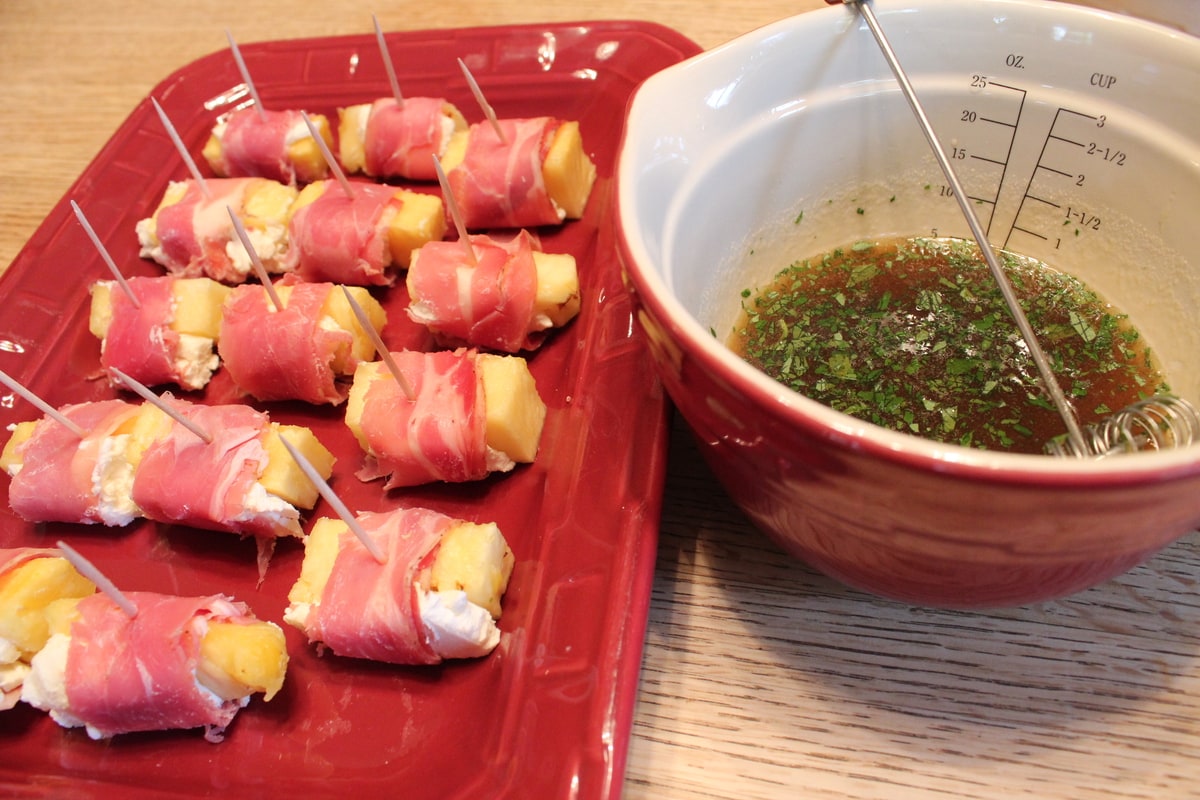 We are a participant in the Amazon Services LLC Associates Program, an affiliate advertising program designed to provide a means for sites to earn advertising fees by advertising and linking to amazon.com.