Mini Turkey Meatloaves
This post may contain affiliate links.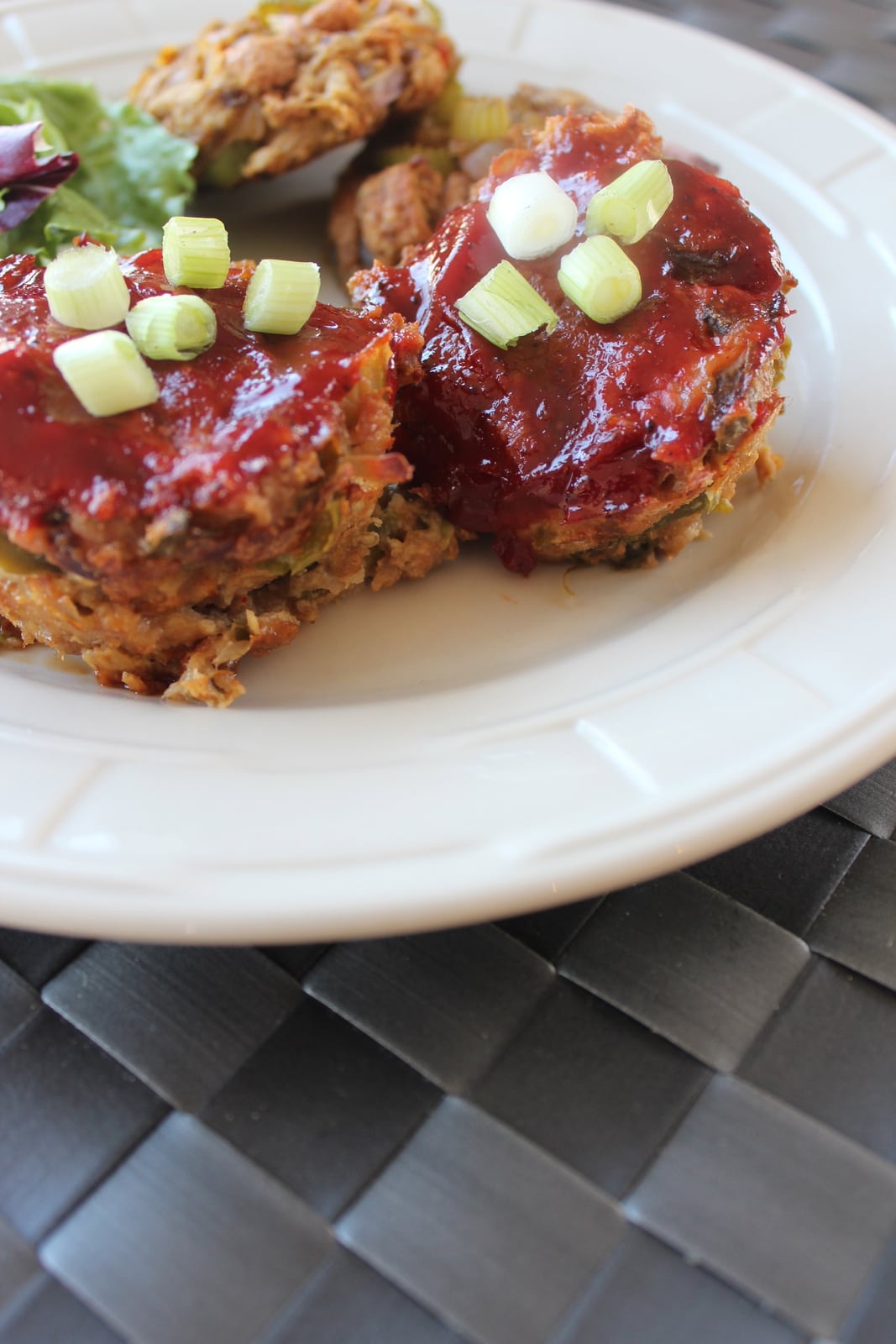 Who doesn't love Thanksgiving dinner? I know I love it and I'm pretty sure you do too. That is why I created the (what was supposed to be) "Kicked Up 30-minute Thanksgiving dinner", which I would now like to call the "Hour-or-so-but-still-well-worth-the-time-kicked-up-Thanksgiving dinner!"
I started off by turning the turkey portion of dinner into mini turkey meatloaves, "kicked up" by adding roasted jalapeños and Serrano chilies, a little chili powder and cumin, then topped off with a sriracha ketchup mixture. I then turned my favorite part of Thanksgiving dinner, the stuffing, into little Stuffing Biscuits!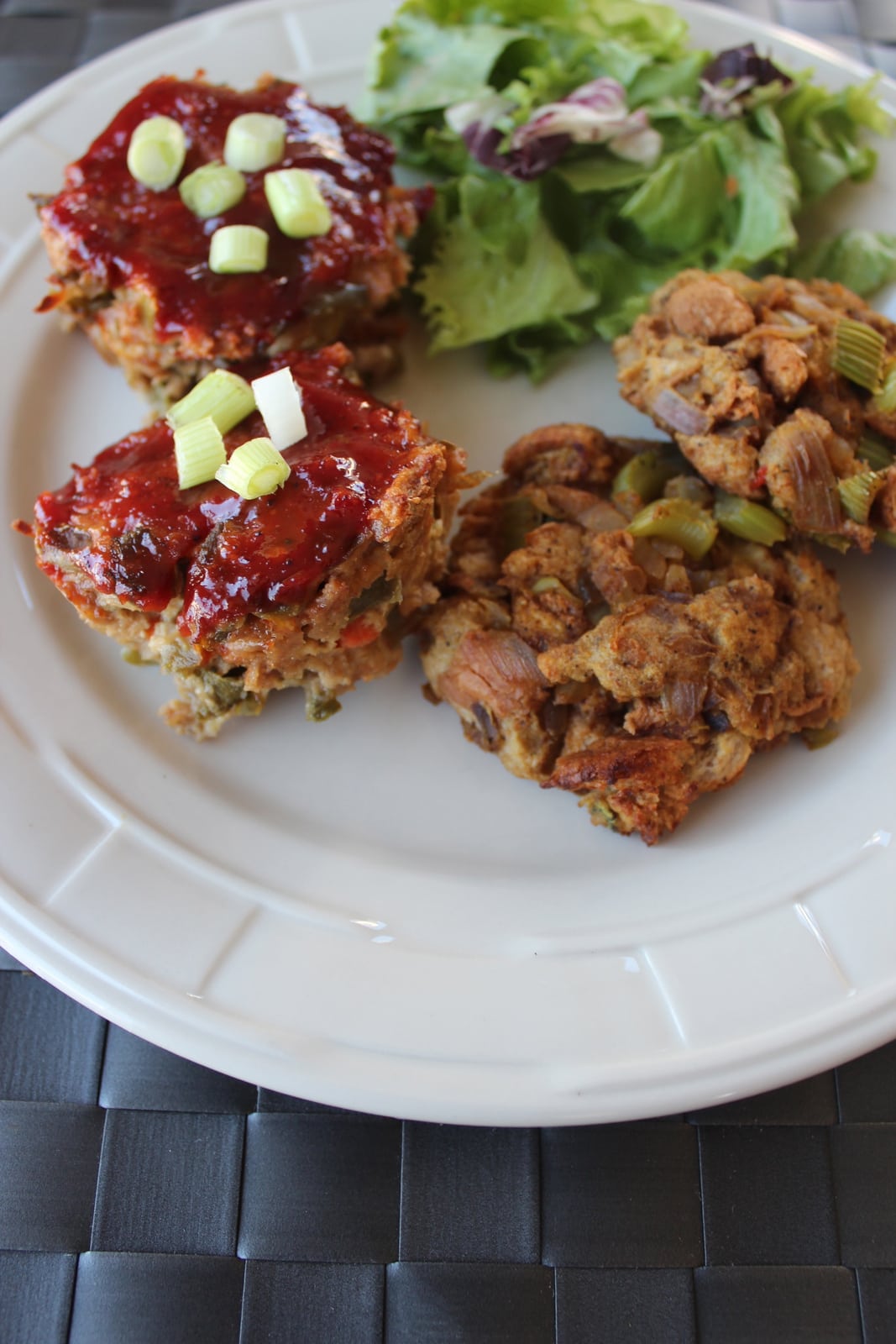 The result was so delicious I've already eaten the leftovers twice (and I made it yesterday!)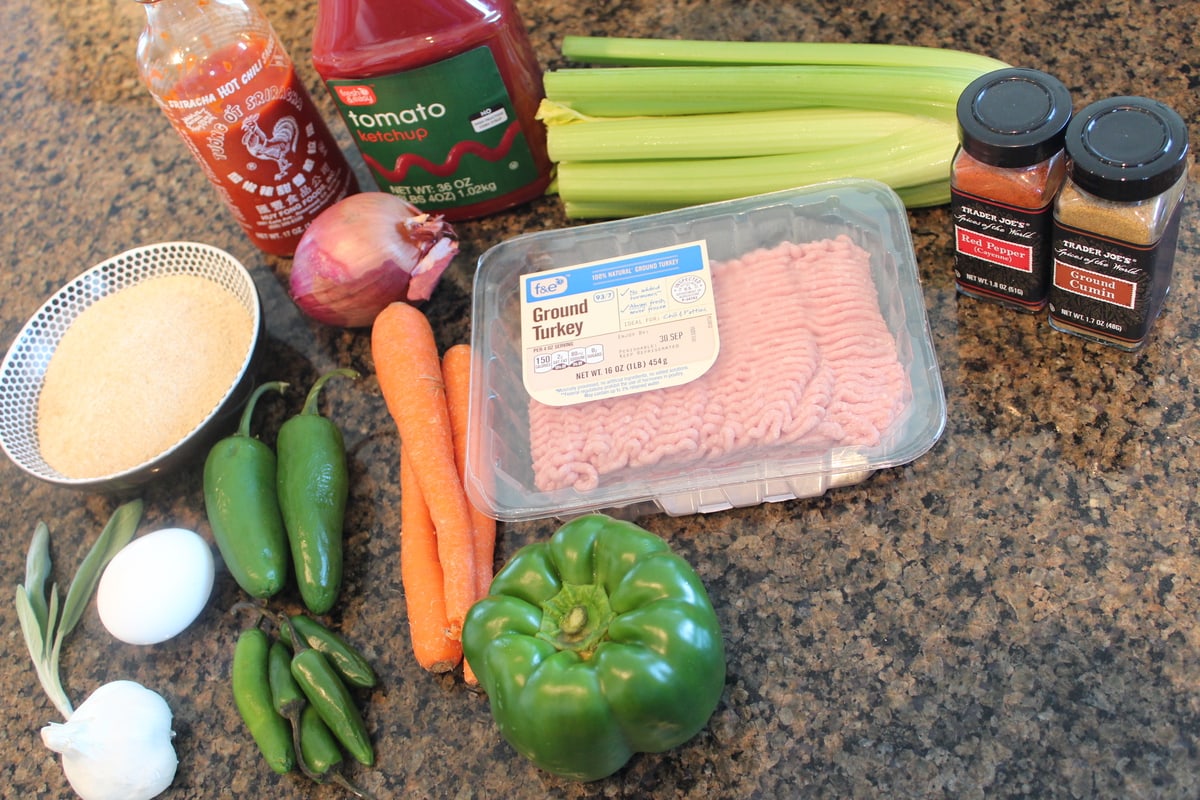 Ingredients
1 lb ground turkey
1 red onion (chopped)
2 carrots (chopped)
3 stalks celery (chopped)
1 green bell pepper (chopped)
2 cloves garlic (minced)
4 serrano chilies (roasted, de-seeded and chopped)
2 jalapeño peppers (roasted, de-seeded and chopped)
1 tsp fresh sage (chopped)
1 tsp chili powder
1/2 tsp cumin
2 eggs
½ cup Rice chex (crushed)
½ cup ketchup
2 tbsp Sriracha
Start by adding the chopped onions, carrots, celery and bell pepper to a skillet over medium heat with a drizzle of olive oil.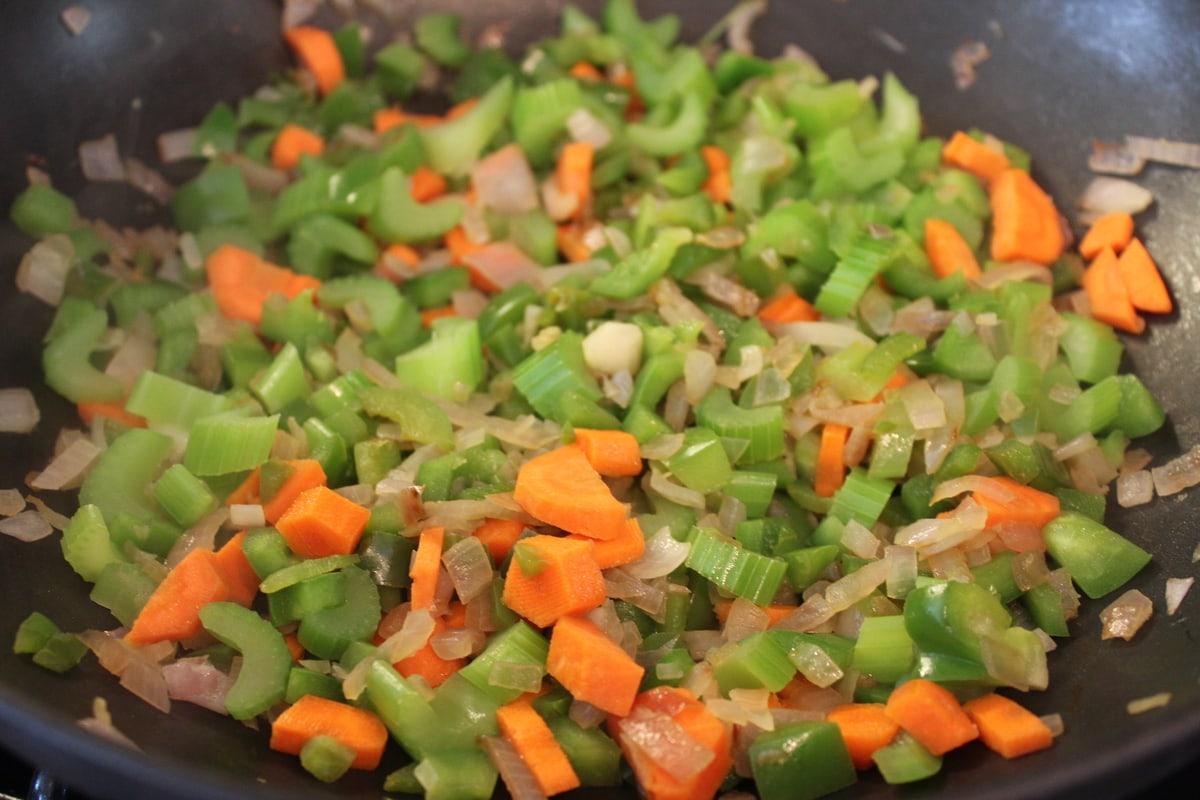 Sauté for 5-7 minutes, then add the minced garlic. Sauté for an additional 1-2 minutes, then add the sage, chili powder, jalapeños, chilies and cumin.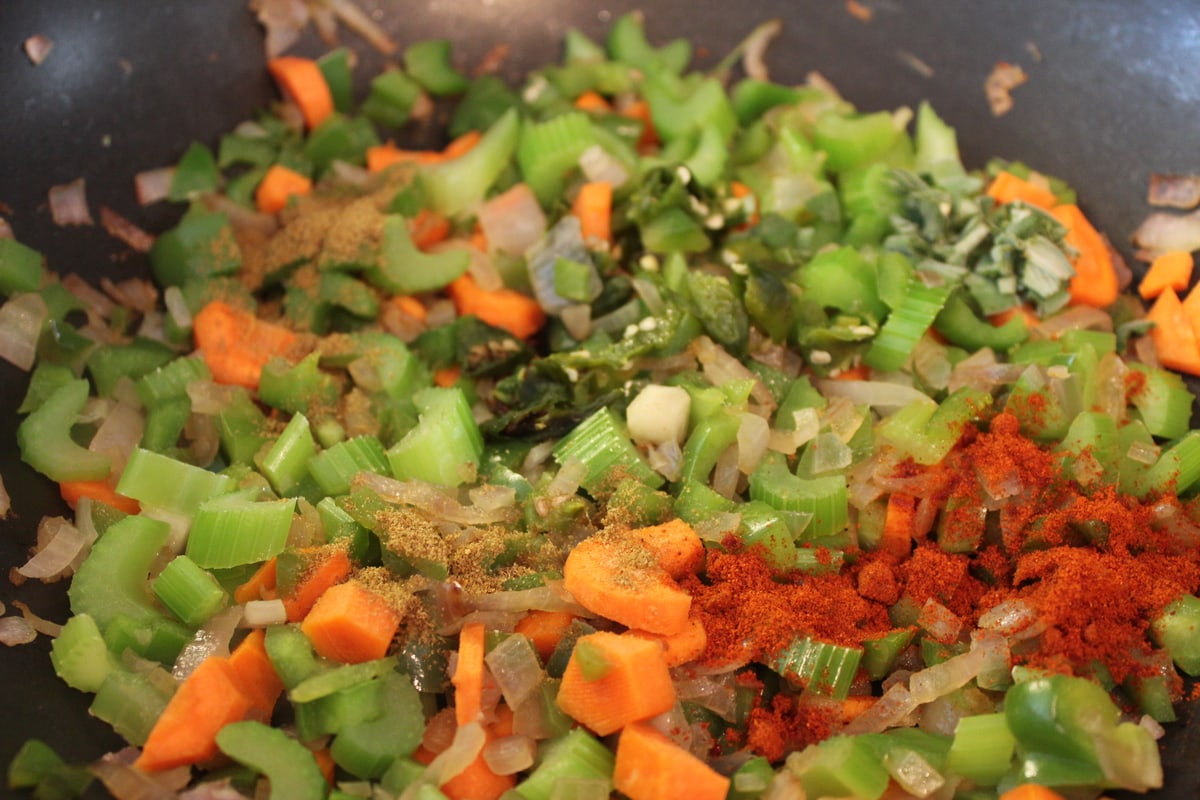 If you like it spicy, leave the jalapeño and serrano seeds in, most of the heat cooks out after they are roasted anyway! If spiciness scares you (ahhhh!) then go ahead and remove the seeds!
Next, remove the vegetable spice mixture from the heat and place in a large mixing bowl with the ground turkey. Add the crushed rice chex and egsg. Use your hands (or a spoon, if you're civilized like that) and combine the mixture.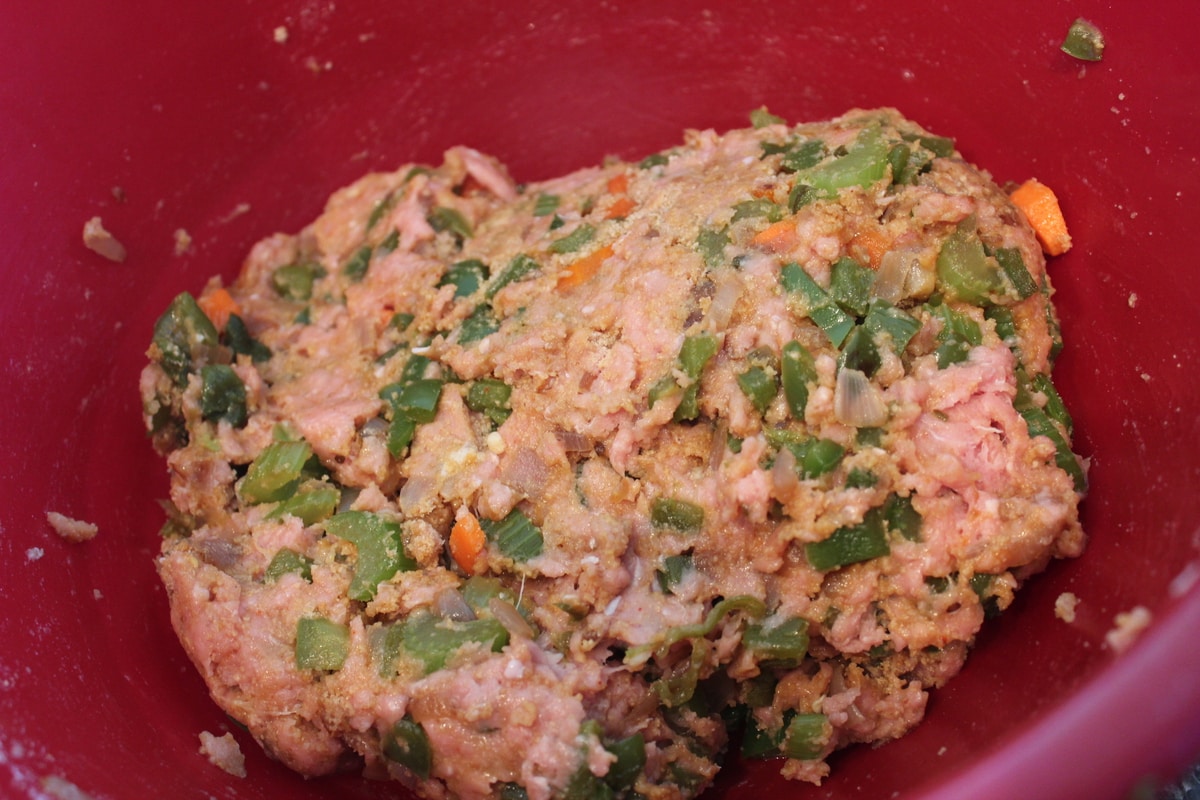 Place the mixture into a muffin pan (or if you have one, a muffin stone, my newest kitchen obsession!)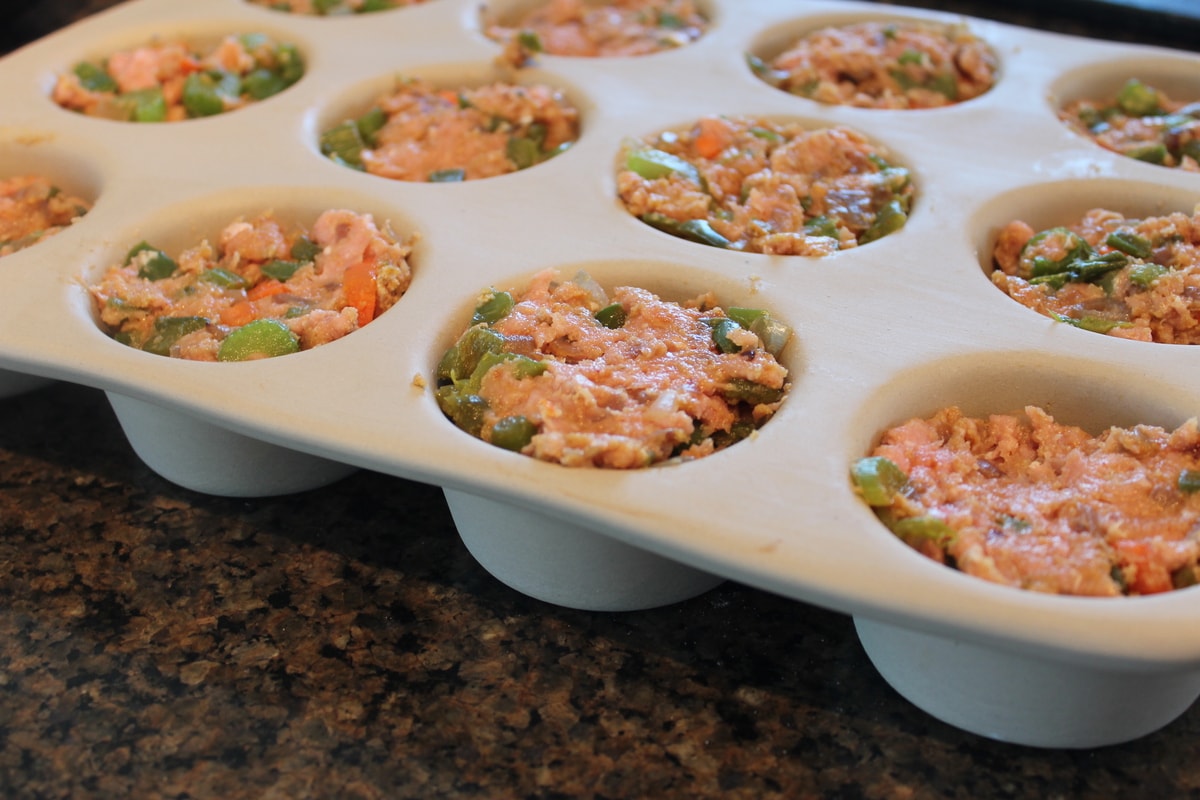 Place into the oven at 350° for 20 minutes. While in the oven, make the sauce to top them with by combining the ketchup and sriracha in a small bowl.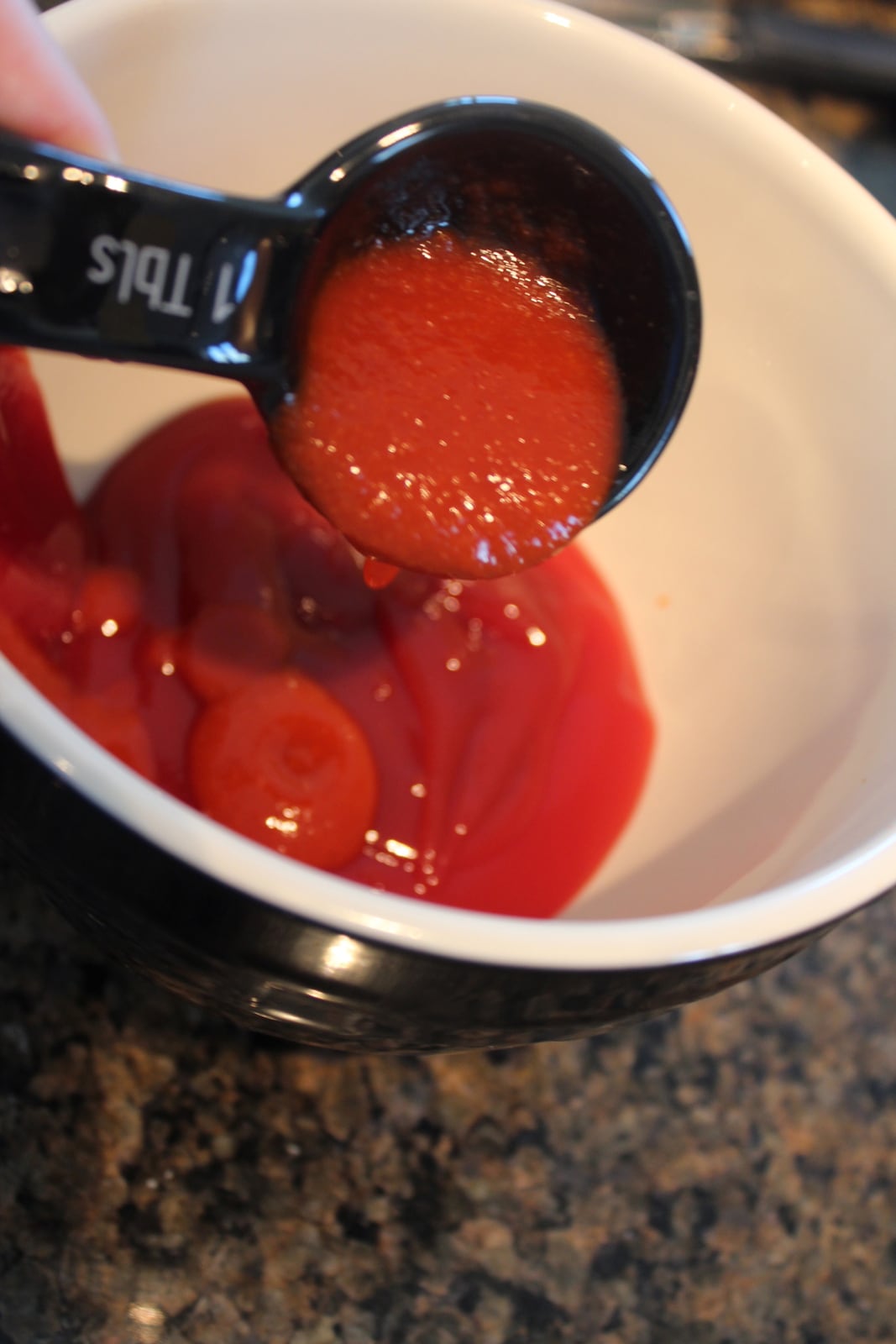 After 20 minutes, remove the mini meatloaves from the oven and top them with the sauce…. like this…
Once all the muffins have been topped with the sauciness, place them back into the oven for an additional 15-20 minutes or until the turkey is cooked through.
I might have eaten one or two straight out of the pan… maybe… allegedly… probably.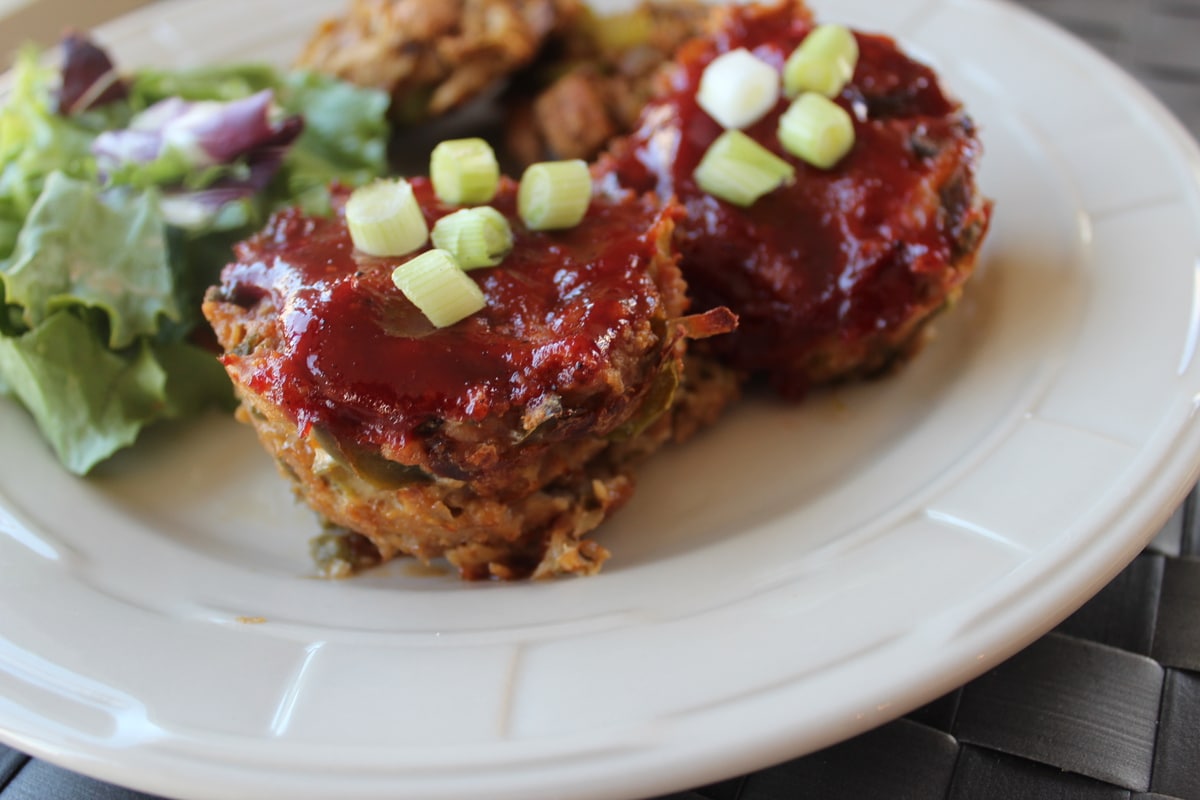 New favorite dish? Quite possibly!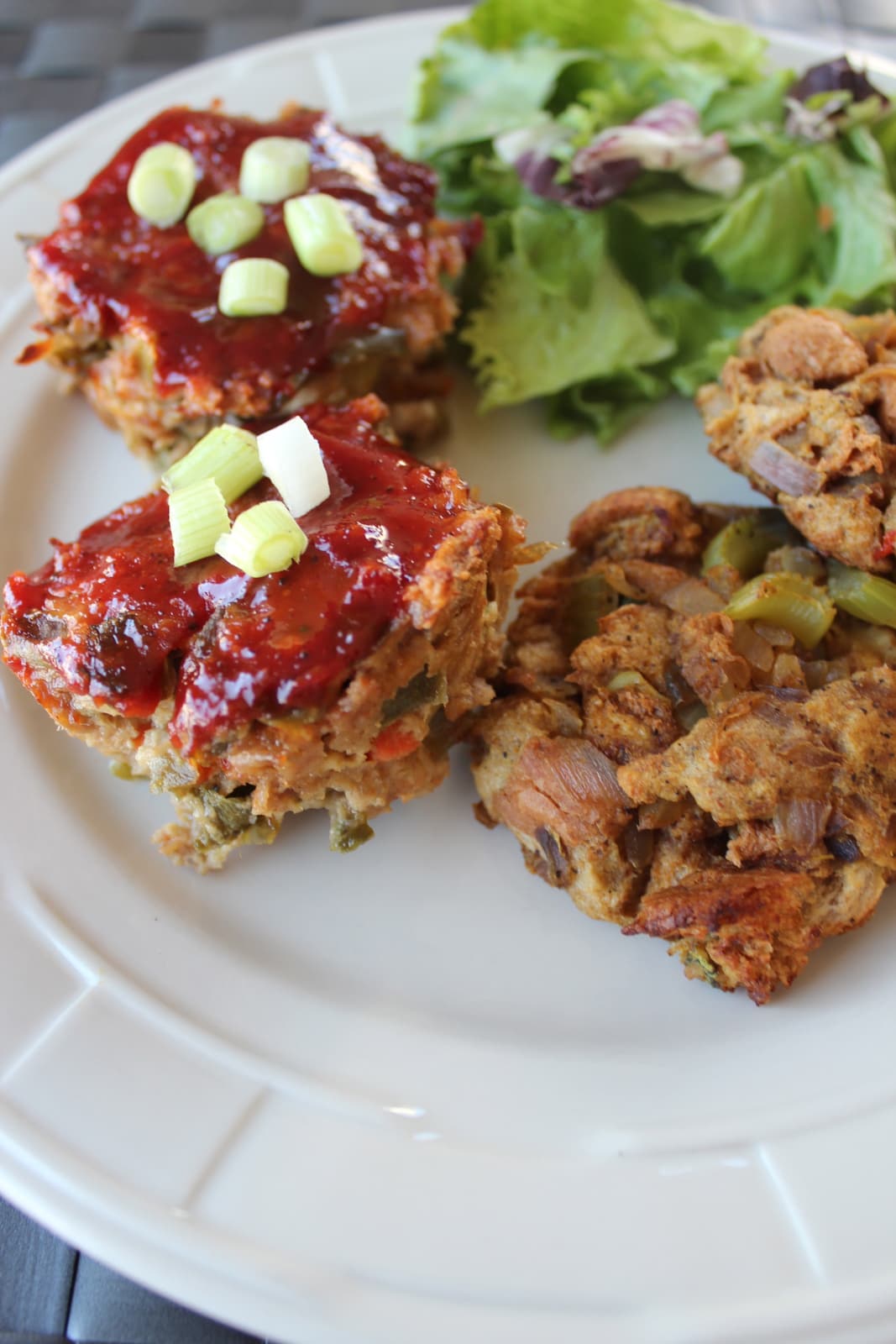 Add the Stuffing Biscuits and make a "however-long-it-takes-because-it's-delicious" kicked up version of Thanksgiving dinner tonight!
We are a participant in the Amazon Services LLC Associates Program, an affiliate advertising program designed to provide a means for sites to earn advertising fees by advertising and linking to amazon.com.