Prosciutto Arugula Thin Crust Pizza
This post may contain affiliate links.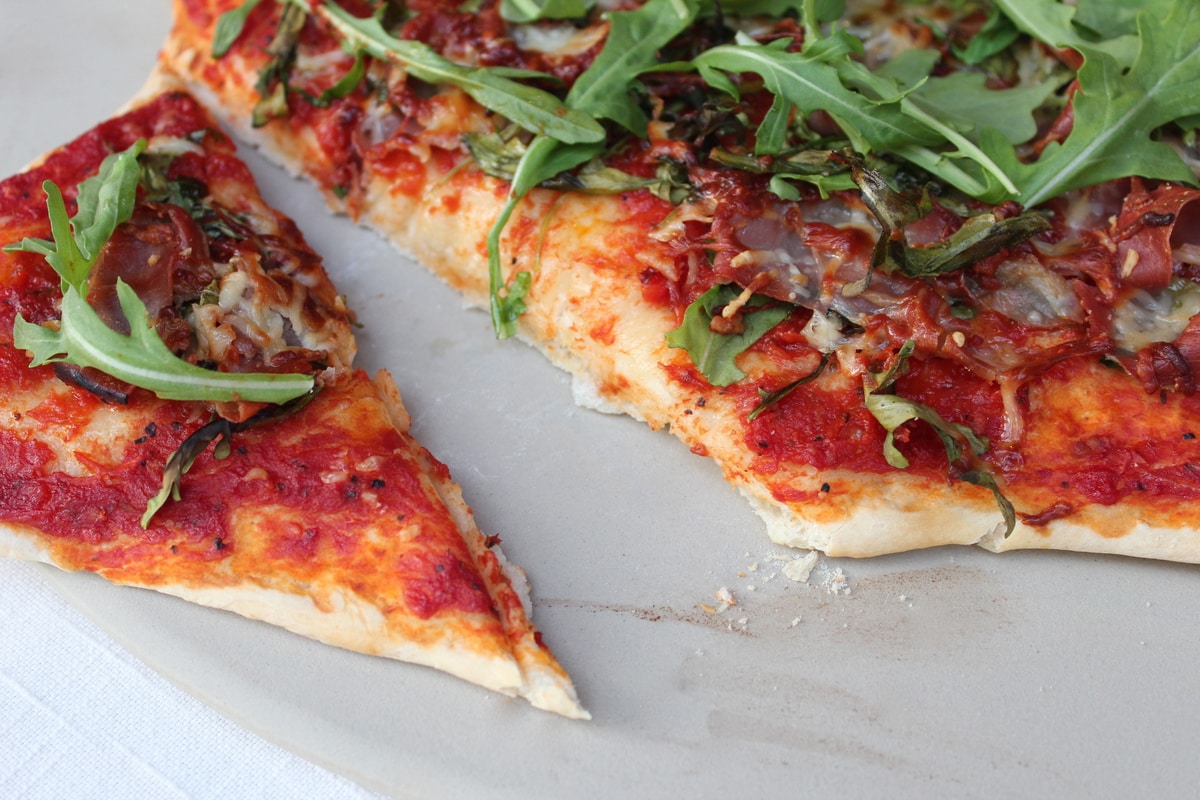 Hi, my name is Whitney and I'm a pizza addict. Yes, I will admit, I have probably never met a pizza I didn't like.
That could be the reason this is my 4th pizza recipe on the blog. From thin crust, to deep dish, vegan to gluten-free, I'm a fan!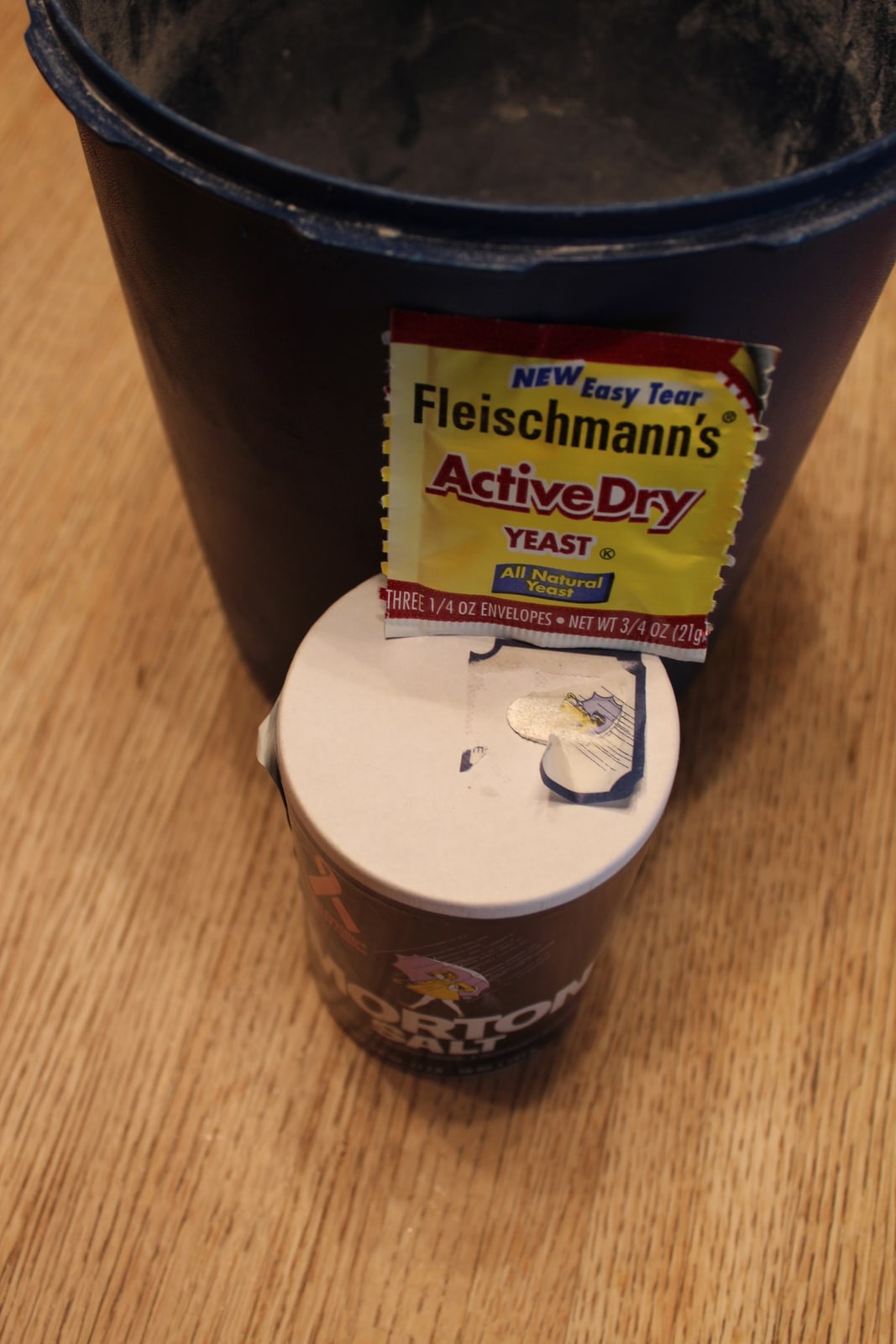 Ingredients (crust – makes 1 pizza)
1/2 cup water
1/4 oz yeast
2 cups flour
1/4 tsp salt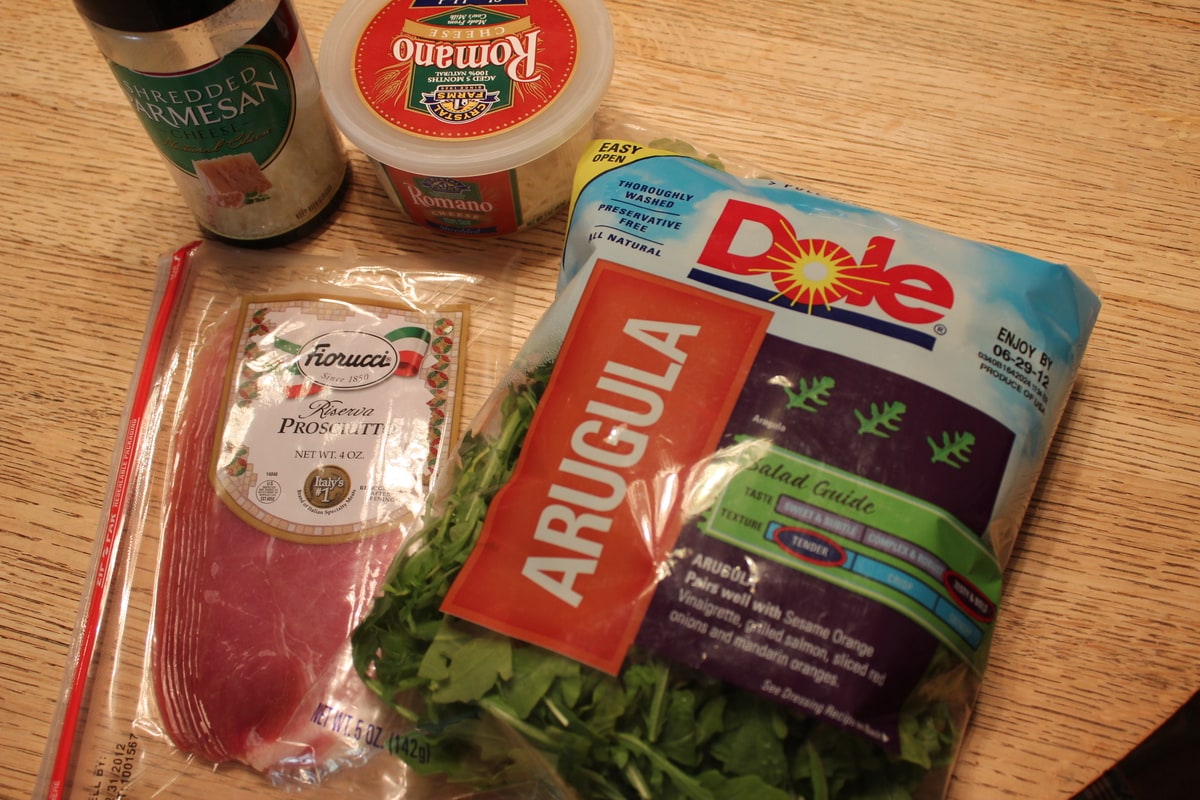 Ingredients (toppings)
1 cup pizza sauce
3 cups arugula
4 oz prosciutto
1/4 cup romano cheese
1/4 cup parmesan cheese
Start making the crust by combining the water and yeast. Allow to sit for 5-10 minutes or until the mixture begins to bubble.
Next, add the flour, salt and mix until a solid ball forms. Knead the ball of dough for 5 minutes then place into a large greased bowl and cover.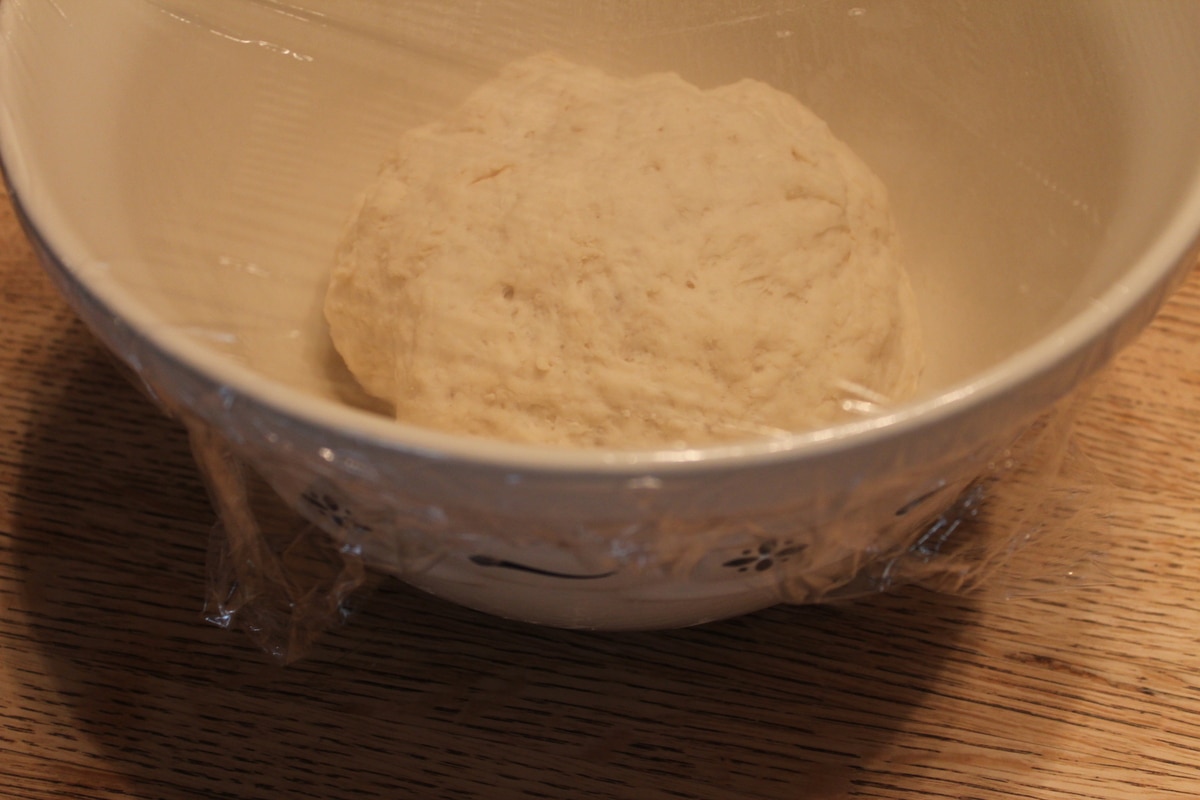 Allow to rise for 30-45 minutes then place the dough on a baking sheet and roll into a thin crust.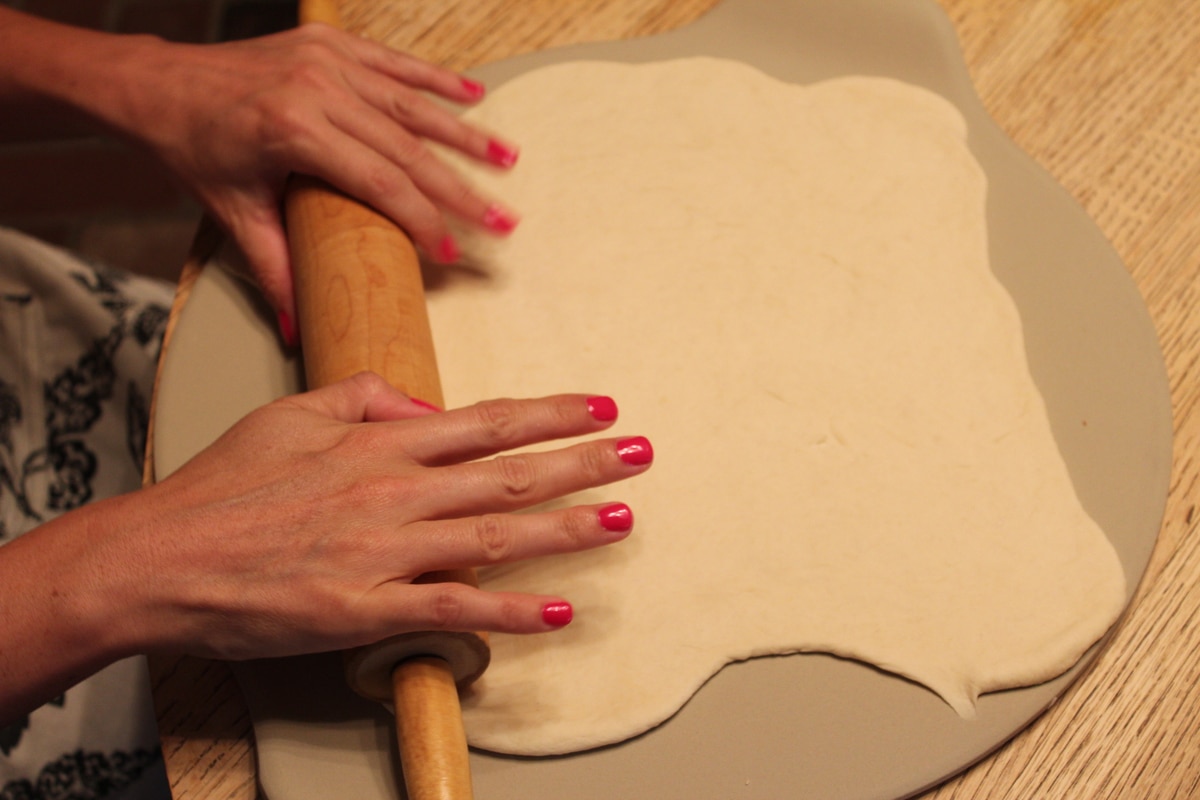 Action shot!
Next, spread the pizza sauce on top. I used the same recipe that I used on my deep dish pizza because it was amazing! I highly recommend you do the same!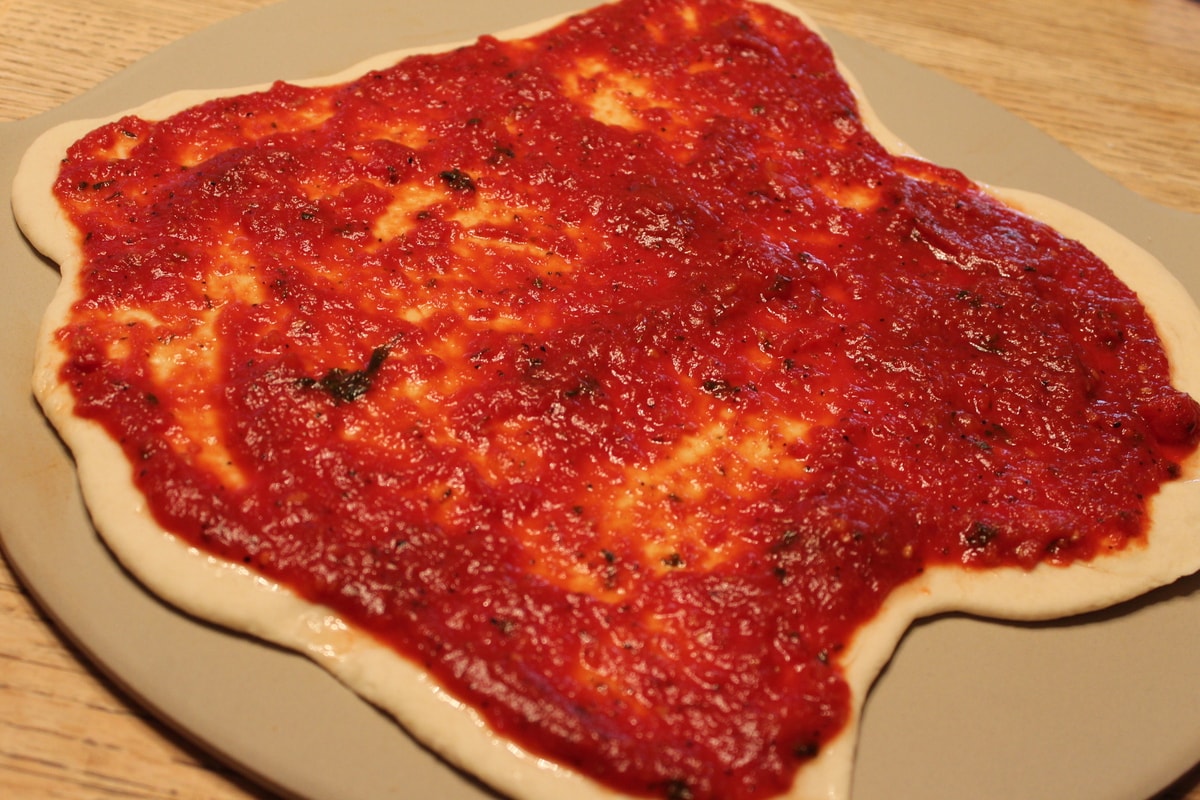 Next, top with 2 cups of the arugula.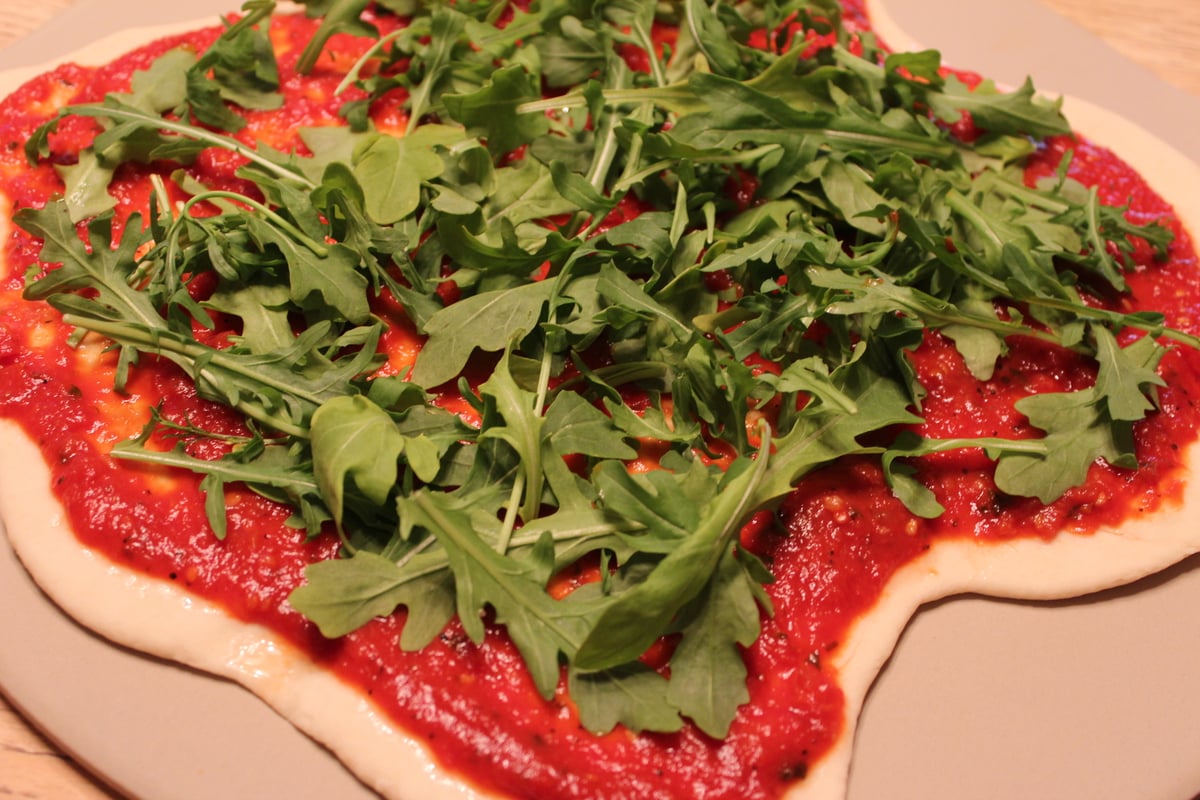 Then with the strips of prosciutto.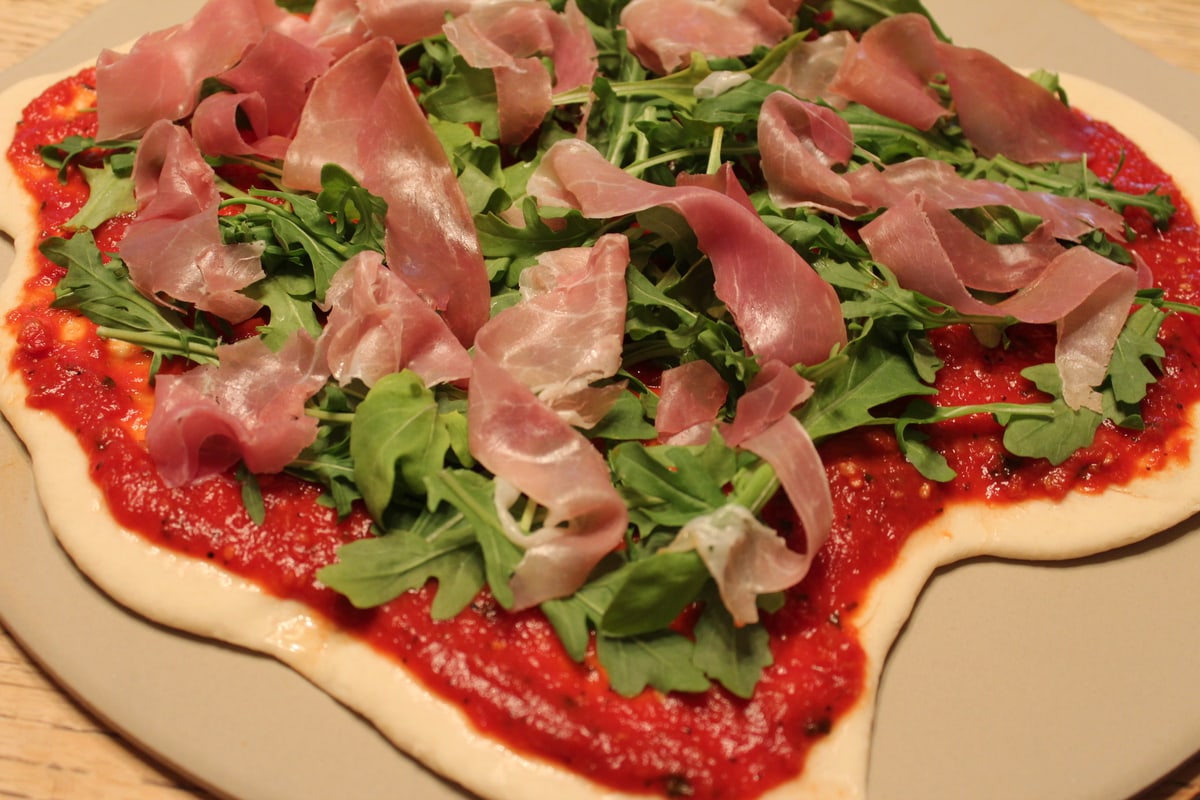 Finally top with the parmesan and romano cheeses.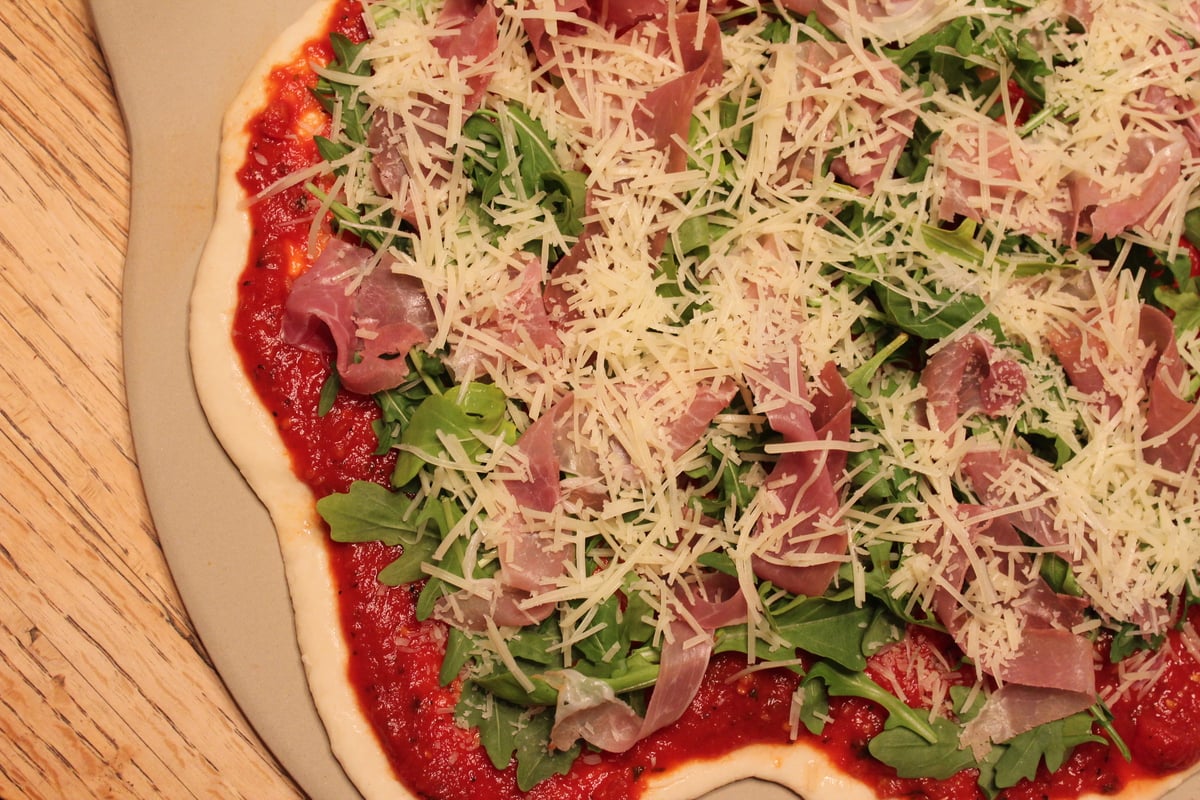 Bake at 425°F for 10-12 minutes. Remove from the oven and top with the additional cup of arugula.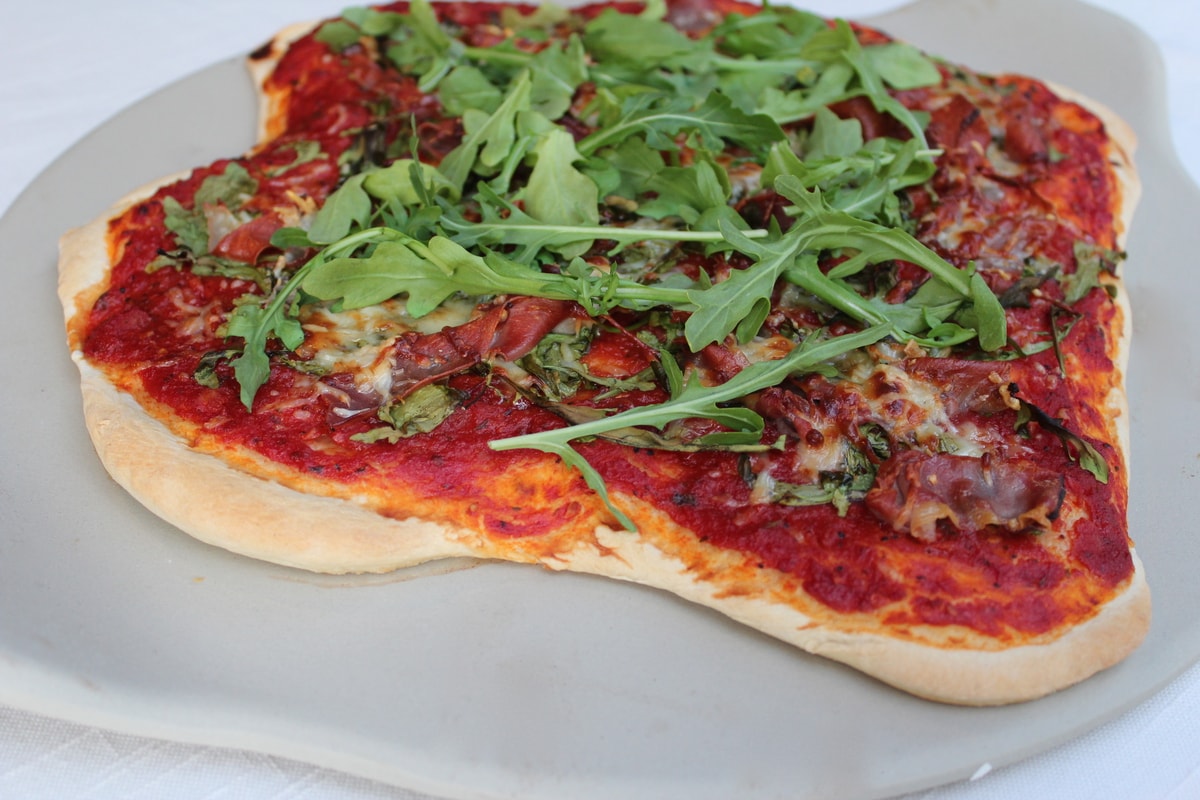 Voila! Pizza Pie Perfection!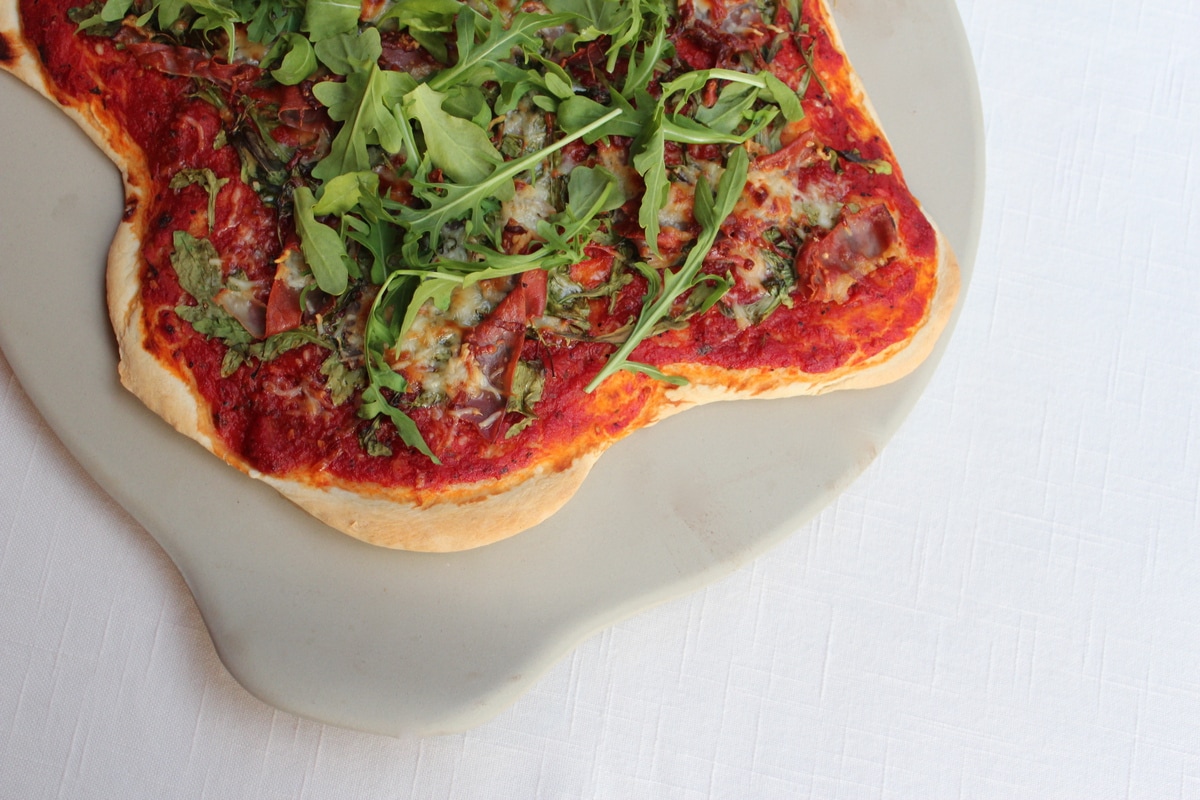 Slice in and get down on this bad boy!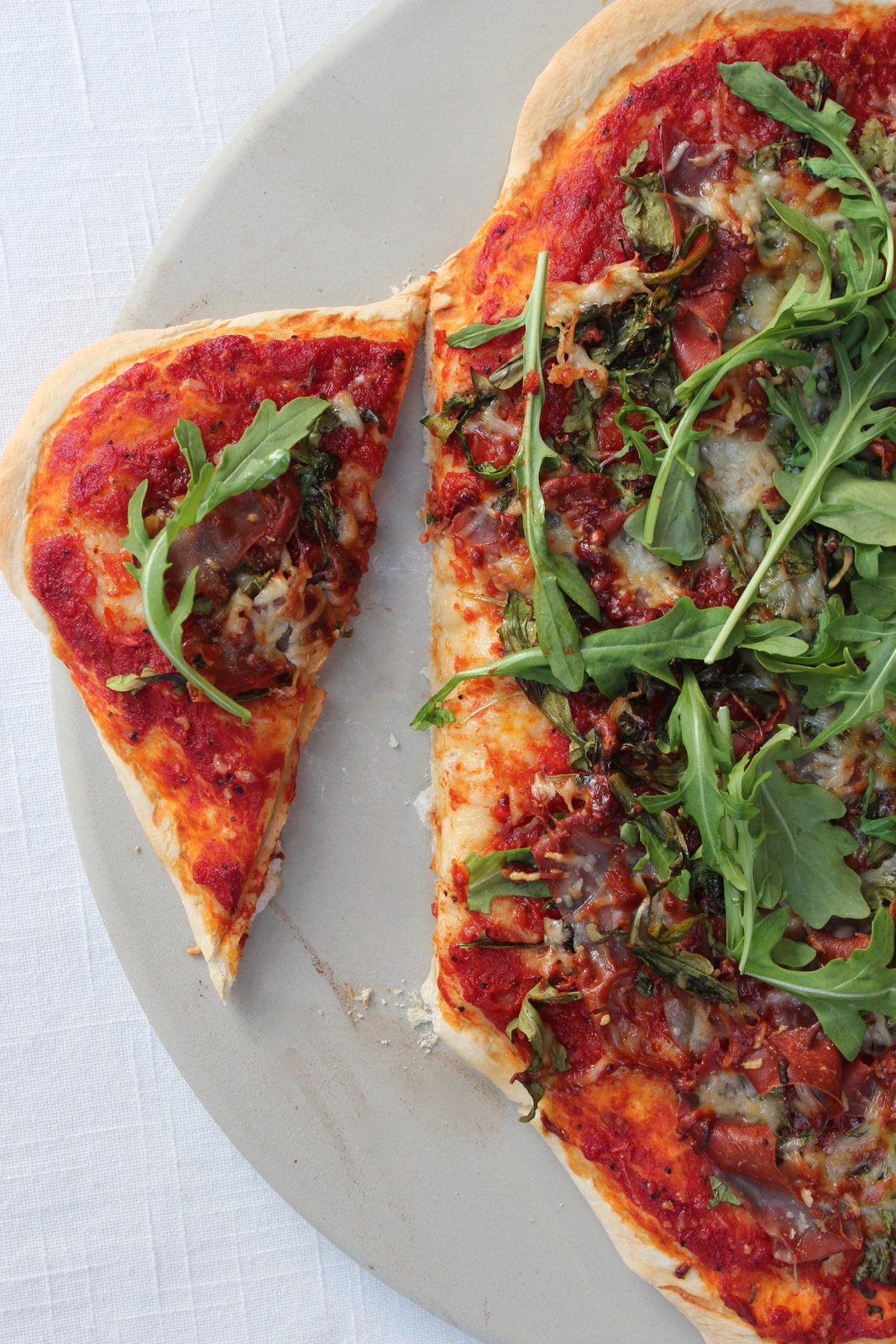 My new favorite pizza toppings, prosciutto and arugula!
Great combination in life, especially amazing on pizza!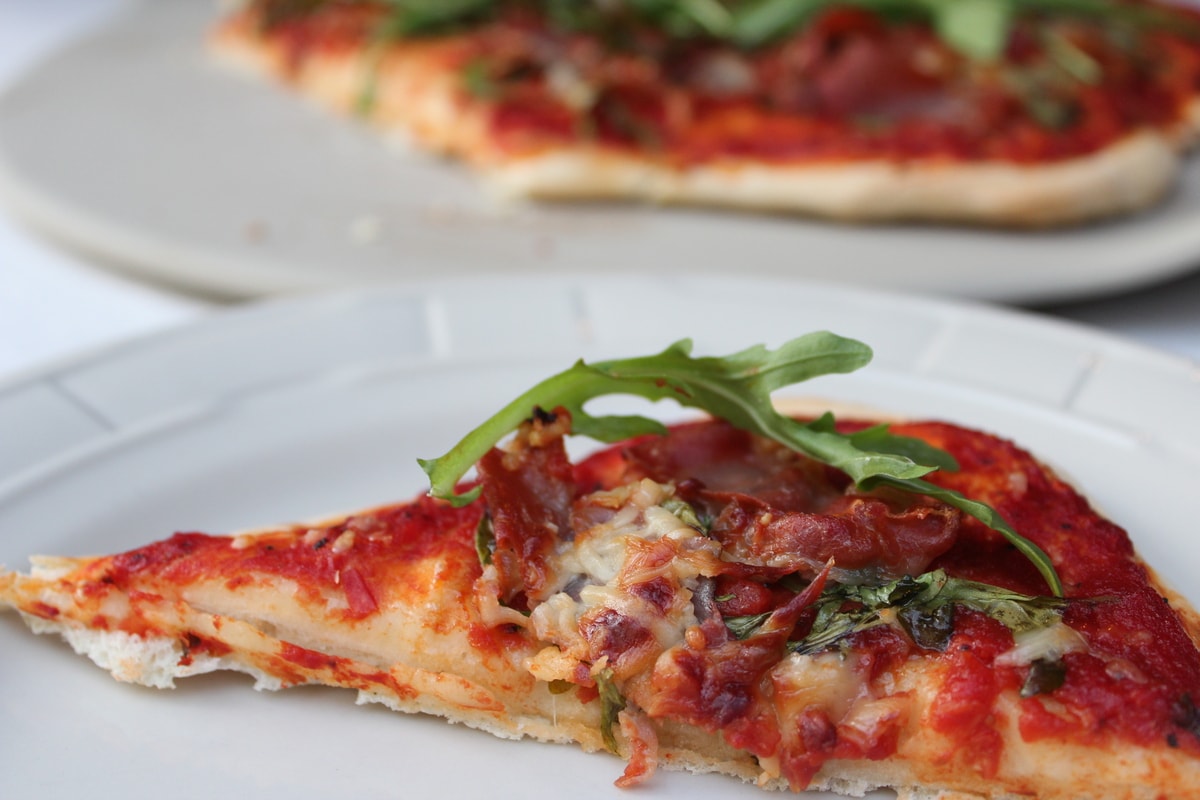 We are a participant in the Amazon Services LLC Associates Program, an affiliate advertising program designed to provide a means for sites to earn advertising fees by advertising and linking to amazon.com.