Fresh lemons and strawberries are grilled in this delicious recipe twist on strawberry lemonade, perfectly refreshing for summer BBQs!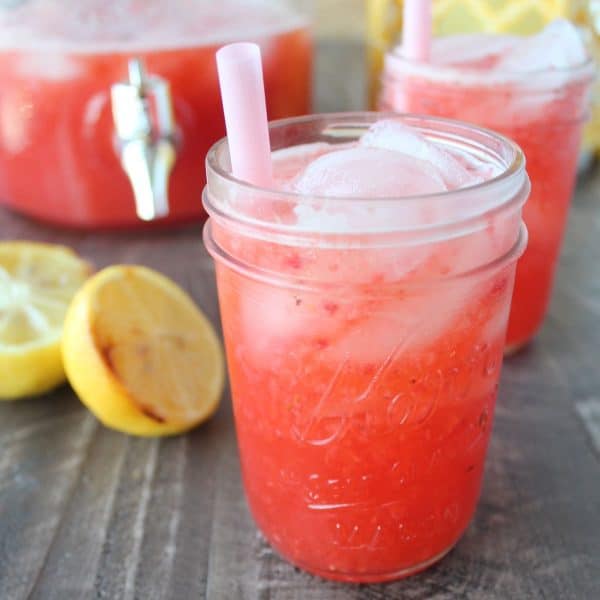 Ever since I completed my Balcony Makeover a couple of weeks ago, all I've wanted to do is hang out on the balcony and grill EVERYTHING!
Seriously, 8 out of 10 new recipes posted this week, or coming in the next two weeks on the blog, are grilled! I can't be stopped, must grill everything… including lemonade!