Pasta is tossed with homemade kale pesto sauce, sun dried tomatoes & goat cheese in this easy, healthy, vegetarian Kale Pesto Spaghetti recipe!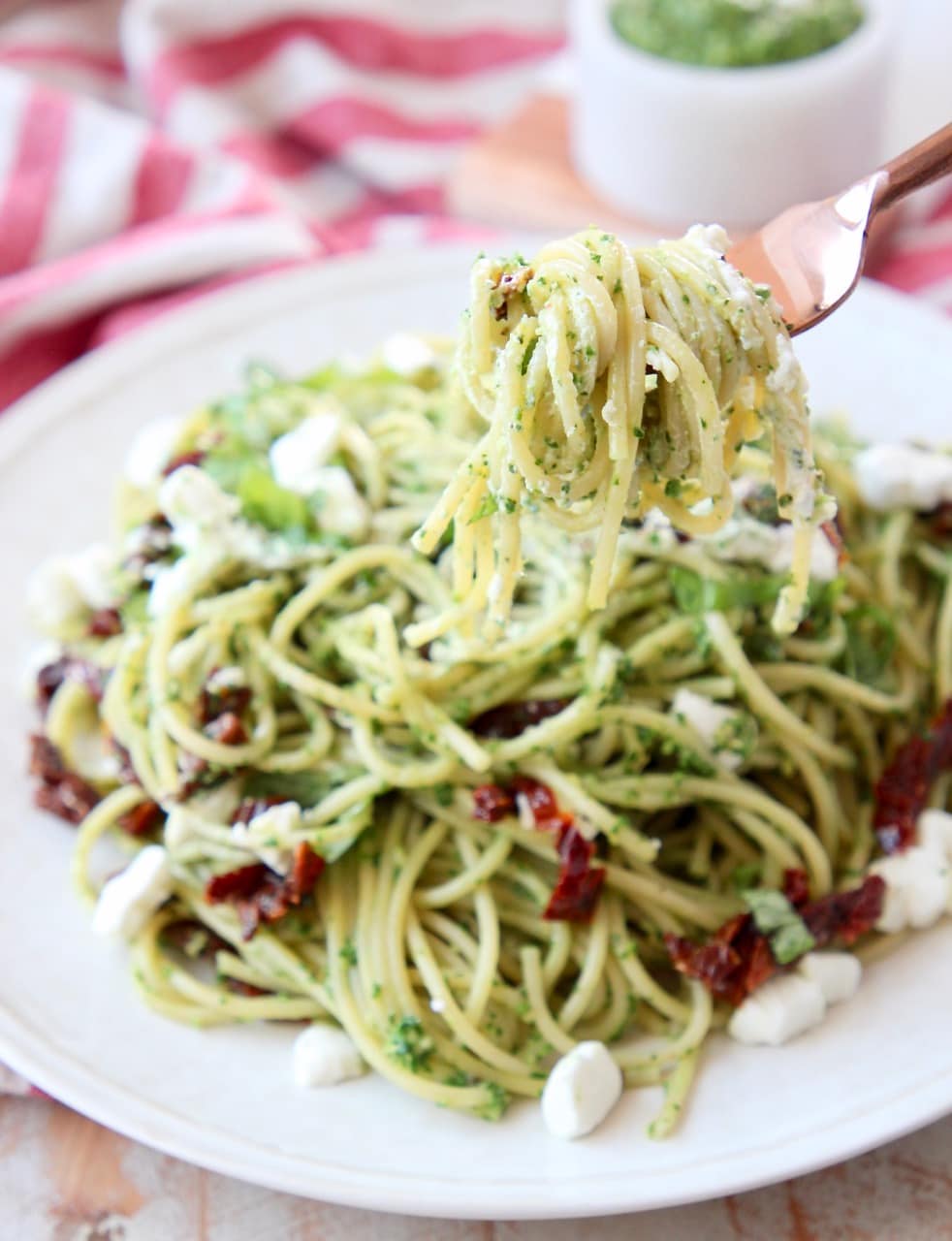 I love pesto! All different kinds of pesto, sun dried tomato pesto, basil pesto and kale pesto!
I love tossing pesto with tortellini, stuffing it in chicken and adding it to potato salad.
The best part about pesto is how you can make an easy, flavorful meal with it in less than 30 minutes. I combined kale pesto with pasta, sun dried tomatoes and goat cheese to make this easy pesto spaghetti recipe in just 15 minutes!
I've made this recipe with both traditional spaghetti and corn spaghetti, to make the recipe gluten free. Both versions work great!