Rosemary Garlic Tri Tip is slow cooked in a crock pot. It's then shredded and served on Rosemary Focaccia Bread with au jus to create this scrumptious French Dip sandwich recipe!
It only takes about 20 minutes of hands-on time to prepare this easy tri tip recipe. The crock pot will do the rest of the work for you! Serve this sandwich with a side of Rosemary Garlic Sweet Potato Fries or Rosemary Blue Cheese Mashed Potatoes.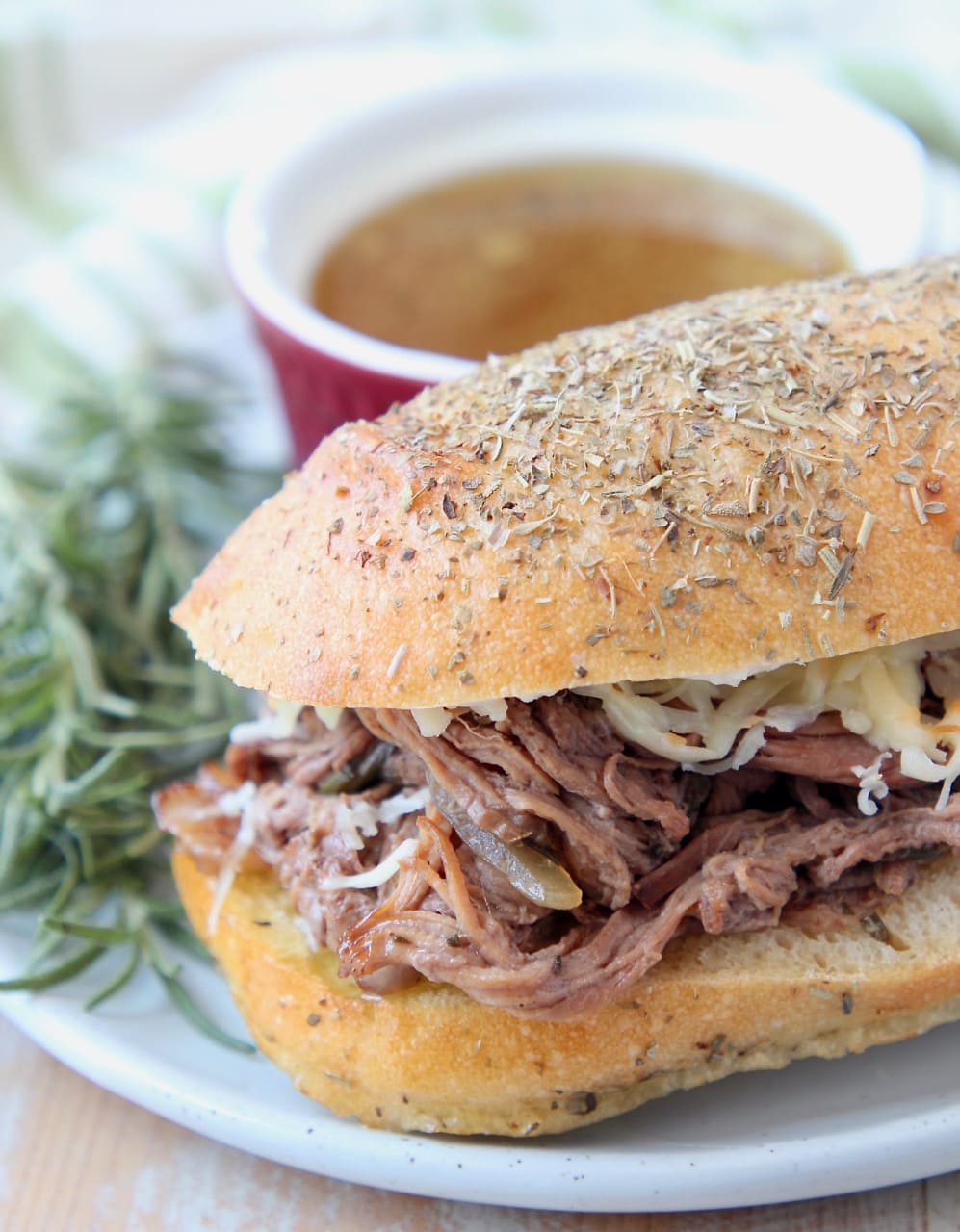 Hello juicy flavorful beef, layered with creamy horseradish and melty cheese! Let's toss you in the middle of some crispy rosemary focaccia bread and dip you in some warm au jus! You down? I thought so!!
Seriously this sandwich beats out all of the other sandwiches. And it's super easy to make!  The slow cooked tri tip starts off the sandwich party.
Simply toss a tri tip in the crock pot with fresh rosemary, garlic, onion, salt and pepper. Pour in some beef broth and Worcestershire sauce, then let it do it's thing!
Once the tri tip has cooked all day in the crock pot, (and made your house smell amazing!) shred the beef apart. Place the beef on a rosemary focaccia roll, then top with horseradish cheddar cheese or swiss cheese and some creamy horseradish.
Dip out some of the delicious broth, or as the french call it "Au Jus", from the crock pot to serve on the side for dipping. And just like that, you have created the best sandwich ever!