Mushroom Chickpea Bruschetta
This post may contain affiliate links.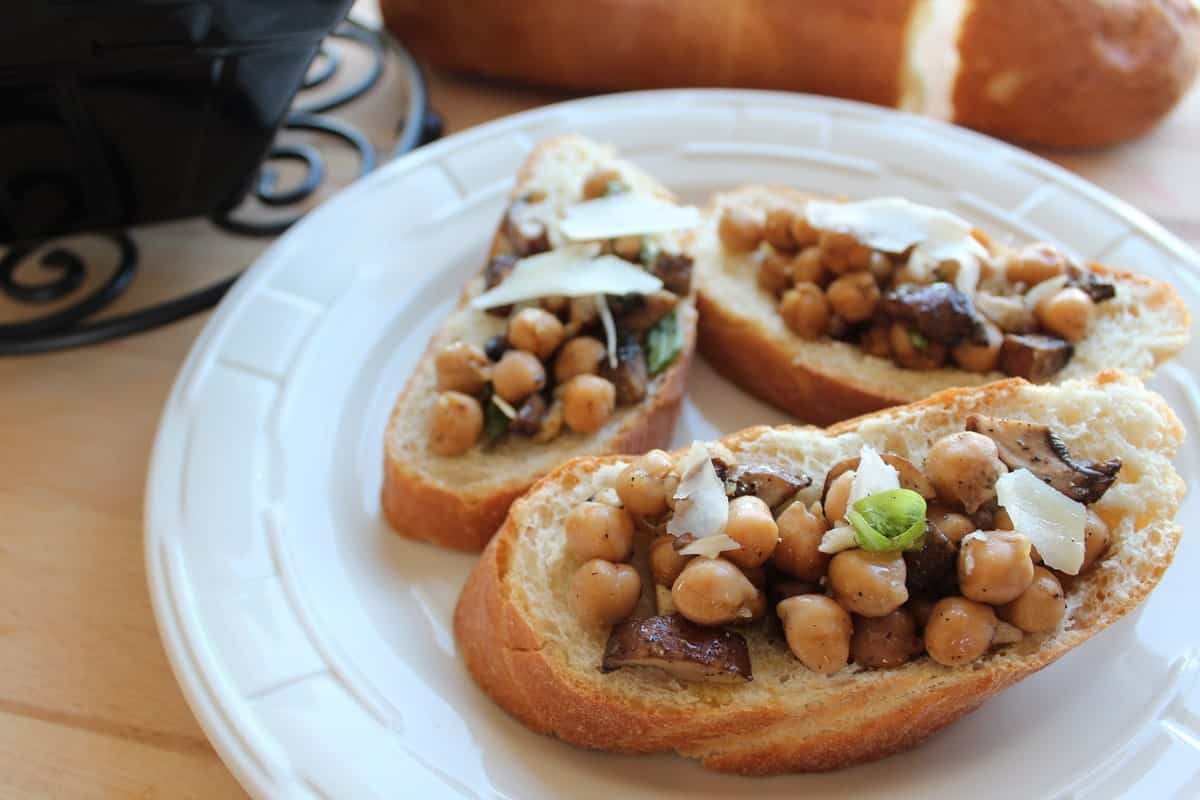 The idea for this recipe simply came from the fact that I ended up with 6 cans of Chickpeas in my pantry and needed to free up some space!
I'm so thankful for my over-purchasing of this delicious bean because the result was this delicious new bruschetta recipe which I am completely obsessed with!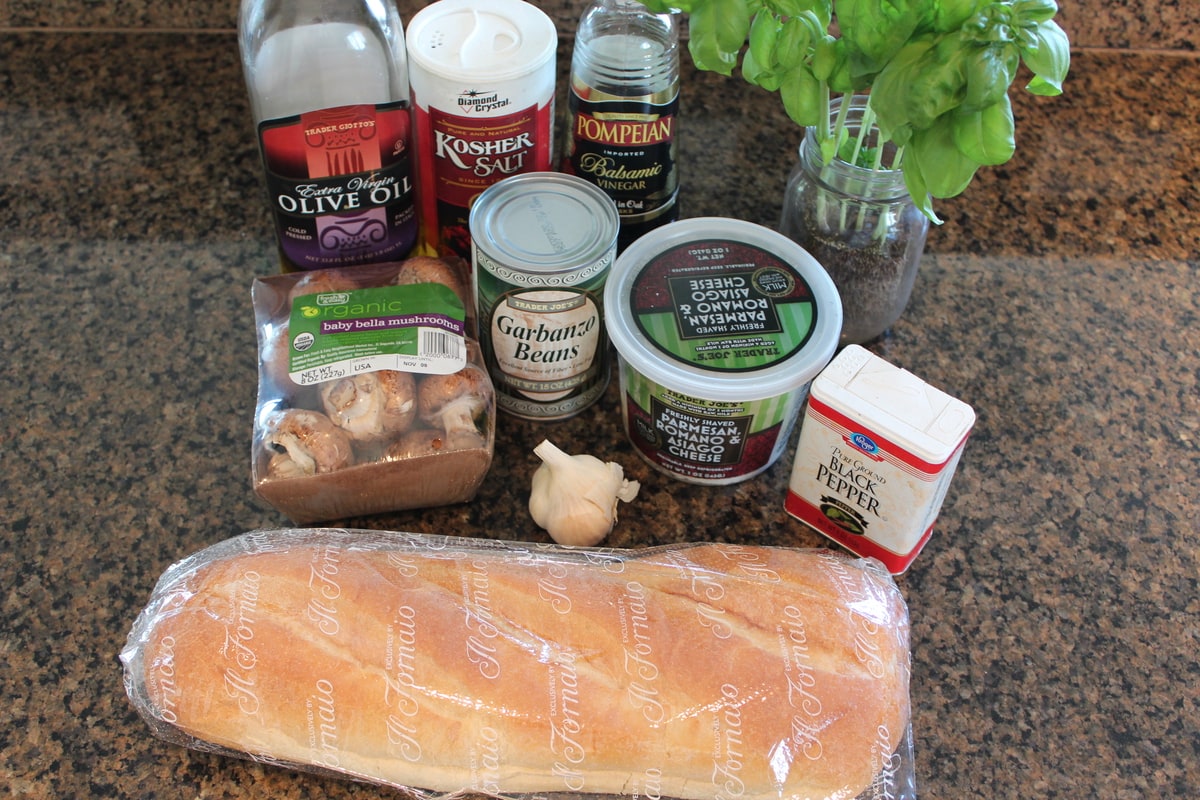 Total Time: 10 minutes
Ingredients (serves 4)
1 cup "baby bella" or cremini mushrooms (chopped)
2 tbsp olive oil
1 can (15 oz) chickpeas or garbanzo beans (drained and rinsed)
2 tbsp fresh basil (chopped)
3 cloves garlic (minced)
2 tbsp balsamic vinegar
¼ cup olive oil
½ tsp salt
½ tsp pepper
¼ cup parmesan cheese
1 baguette (toasted and sliced)
Cook the chopped mushrooms with 2 tbsp olive oil over medium heat for 5-7 minutes or until browned and fragrant.
Combine the mushrooms with the next 7 ingredients in a medium bowl then top with the parmesan cheese. Serve on a sliced baguette.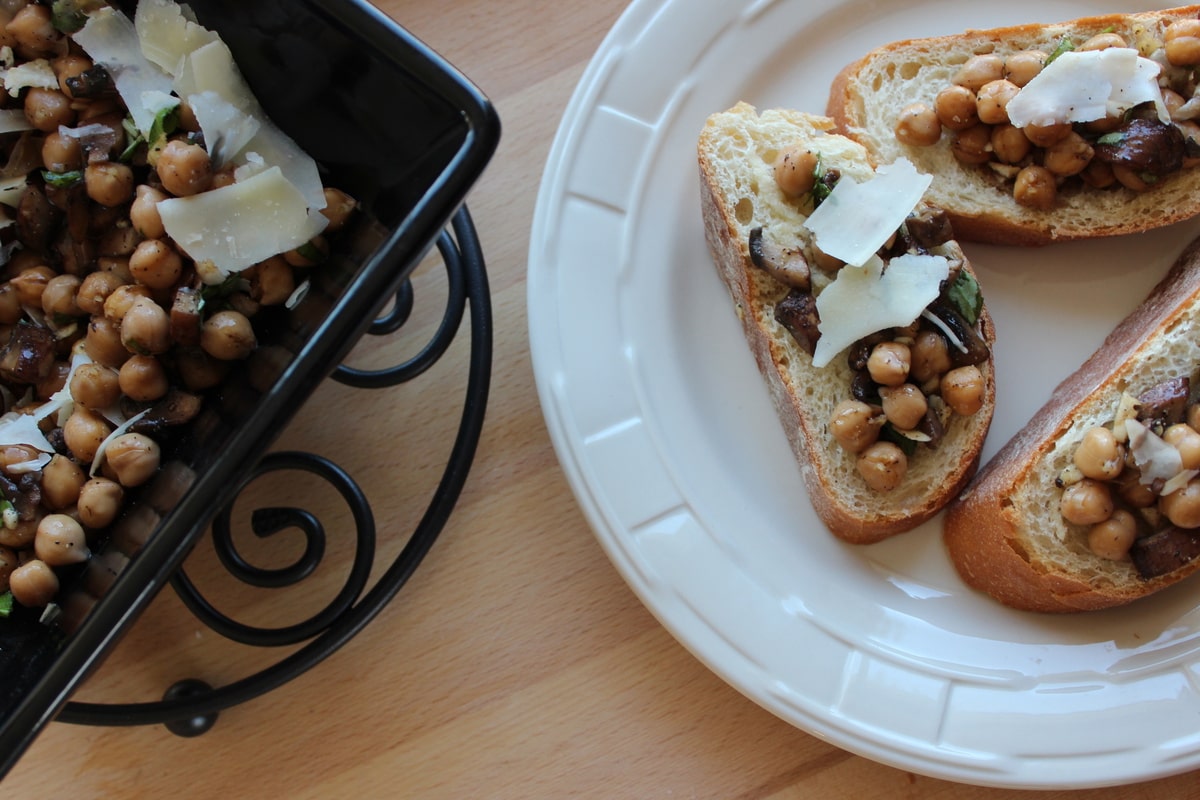 This is a perfect hearty fall appetizer!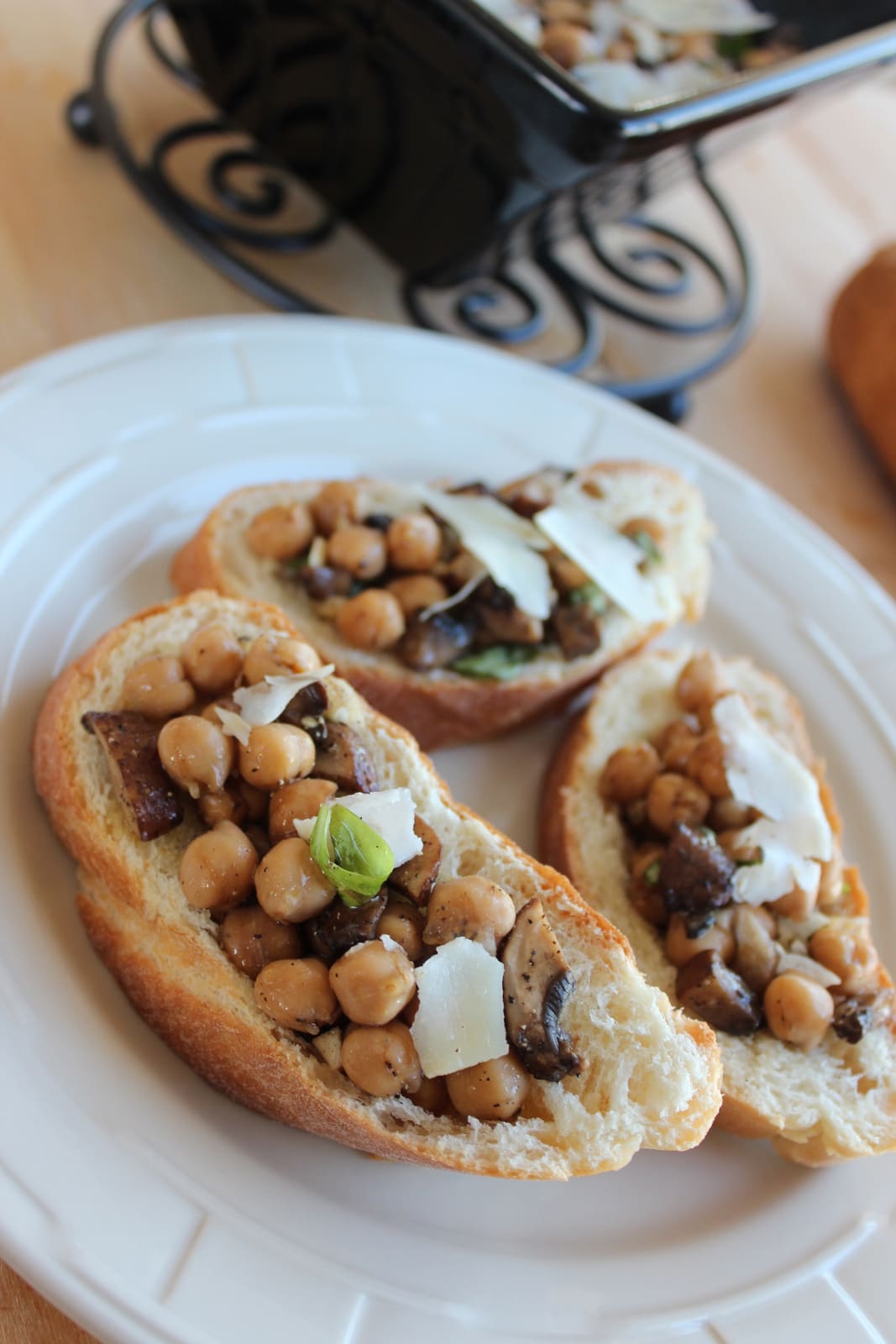 A healthy way to start a meal with antioxidants from the mushrooms, protein from the chickpeas and the ability to reduce heart disease in the garlic!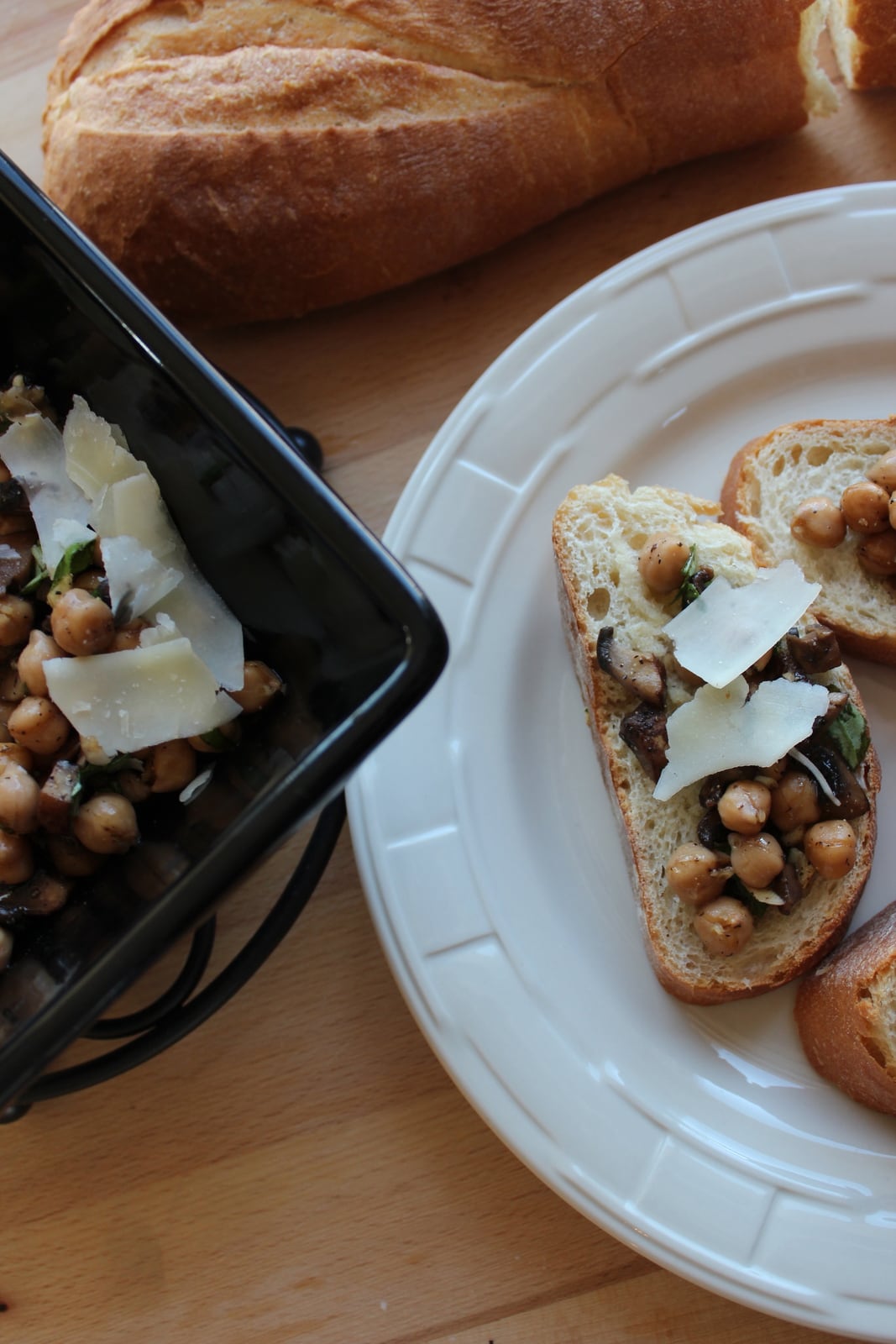 We are a participant in the Amazon Services LLC Associates Program, an affiliate advertising program designed to provide a means for sites to earn advertising fees by advertising and linking to amazon.com.