Heart Shaped Meatloaf
This post may contain affiliate links.
This Italian Meatloaf recipe is easy to make & so delicious! It can be made into a heart shape for Valentine's Day, or made anytime of the year using a traditional meatloaf pan!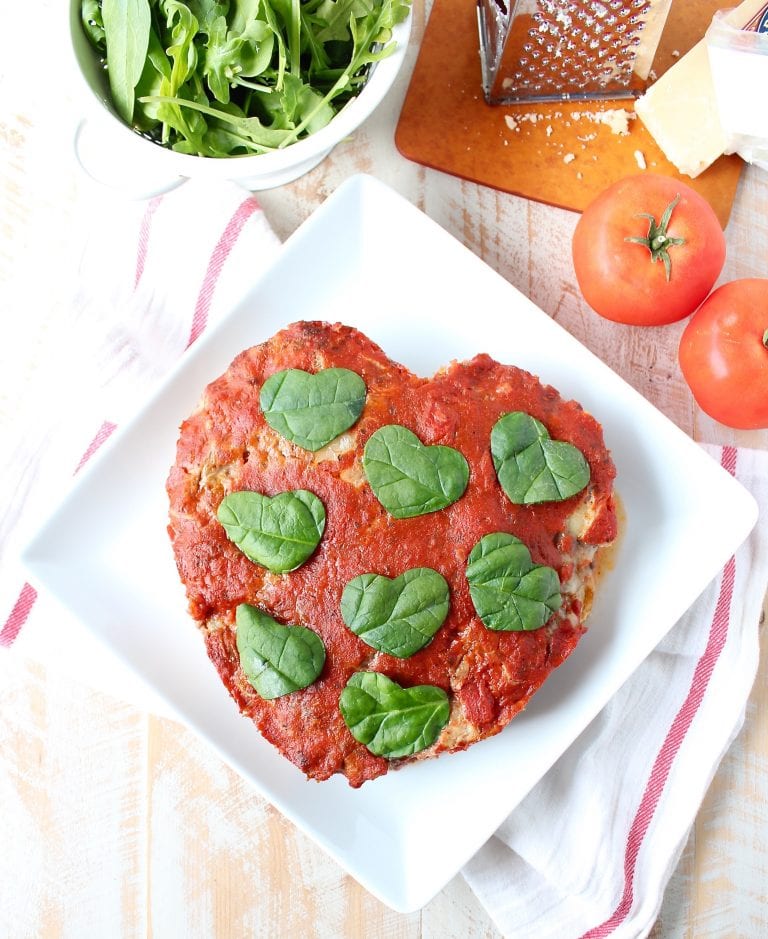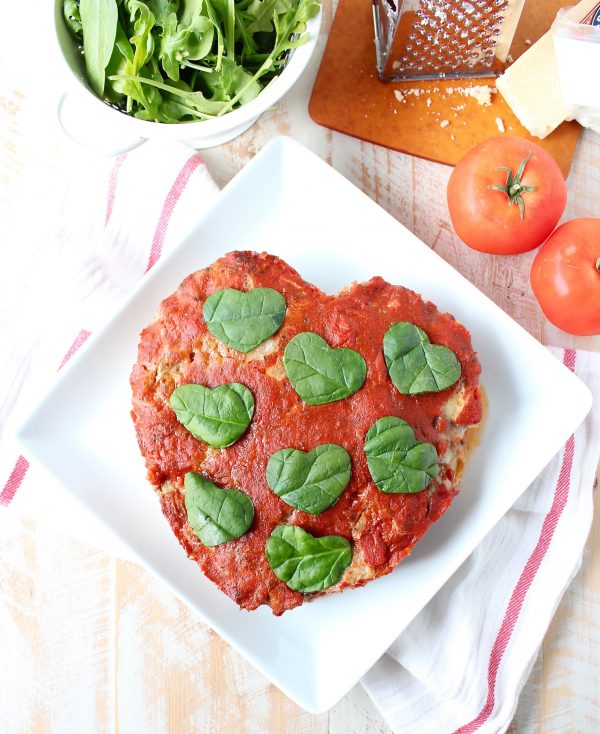 If you're looking for the perfect Valentine's Day dinner that's both really delicious and captures the festive spirit of Valentine's Day, then this Heart Shaped Italian Meatloaf is where it's at!
This meal if perfect for boyfriends, girlfriends, hubbys, wives, kids and friends! It's easy to make and something that everyone will love on Valentine's Day!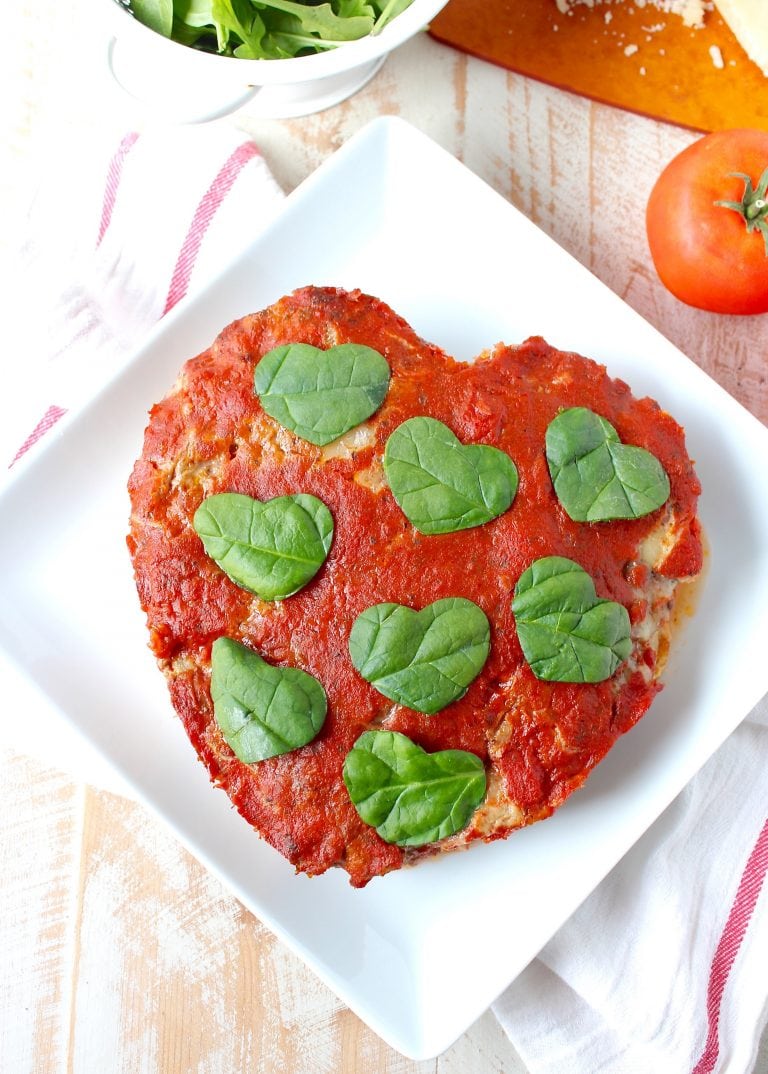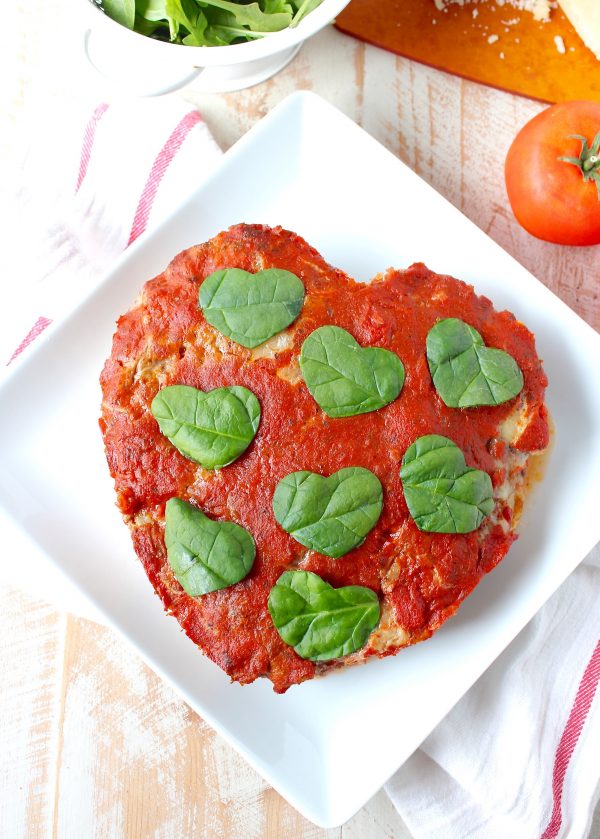 Making a Heart Shaped Meatloaf is so easy, you can use a Heart Shaped Springform Pan like I did (under $20 on Amazon, can't beat it!), you can use a Heart Shaped Cake Pan (which I also own & used to make this Heart Shaped Pizza!) or you can form the meatloaf into a heart shape with your hands and cook it on a baking sheet.
Say it's not Valentine's Day and you just want a really delicious Italian Meatloaf recipe, of course you can make this recipe in a traditional meatloaf pan!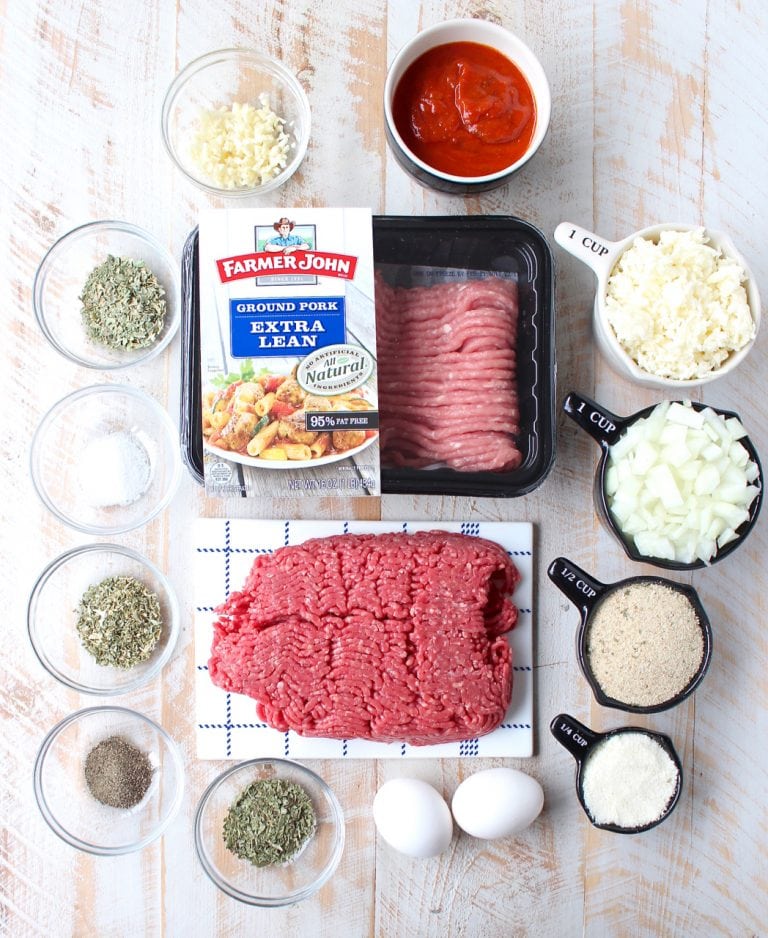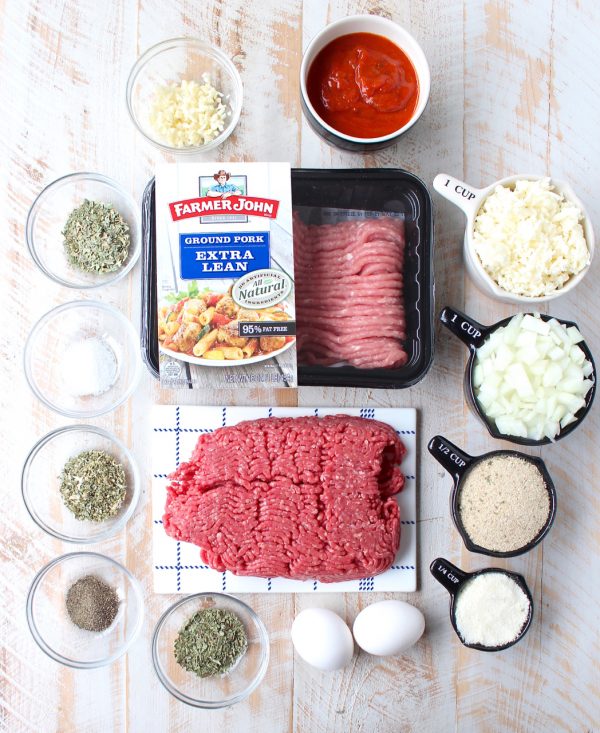 Italian Meatloaf Ingredients
1 tbsp olive oil

1 cup diced onion

6 cloves garlic (minced)

1 lb ground pork

1 lb ground beef

1 tbsp dried parsley

1 tbsp dried oregano

1 tbsp dried basil

1 tsp kosher salt

1 tsp black pepper

2 eggs

½ cup breadcrumbs

¼ cup parmesan cheese (grated)

1 cup shredded mozzarella cheese

1 cup marinara sauce (click link for homemade recipe)
Italian Meatloaf Instructions
Preheat the oven to 375°F.
Add the olive oil to a large skillet over medium high heat. Add the onion, cook 4-5 minutes, add the garlic and cook for an additional minute. Remove from the heat and set aside.
Add the ground pork, ground beef, parsley, oregano, basil salt, pepper, eggs, bread crumbs, parmesan cheese, cooked onion and garlic to a large bowl.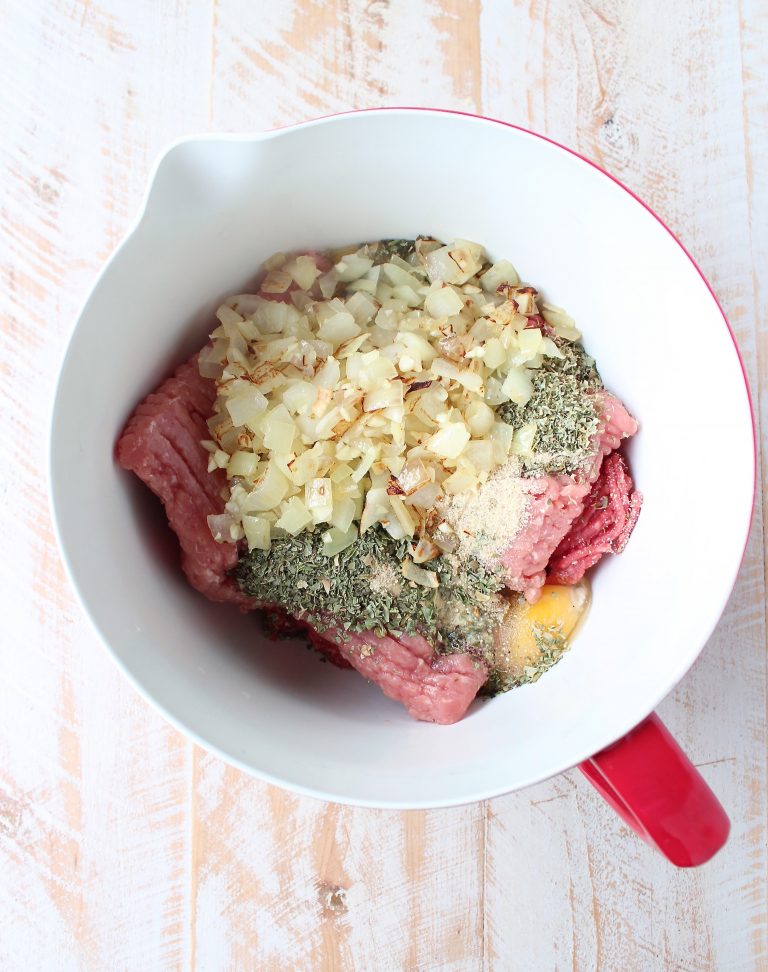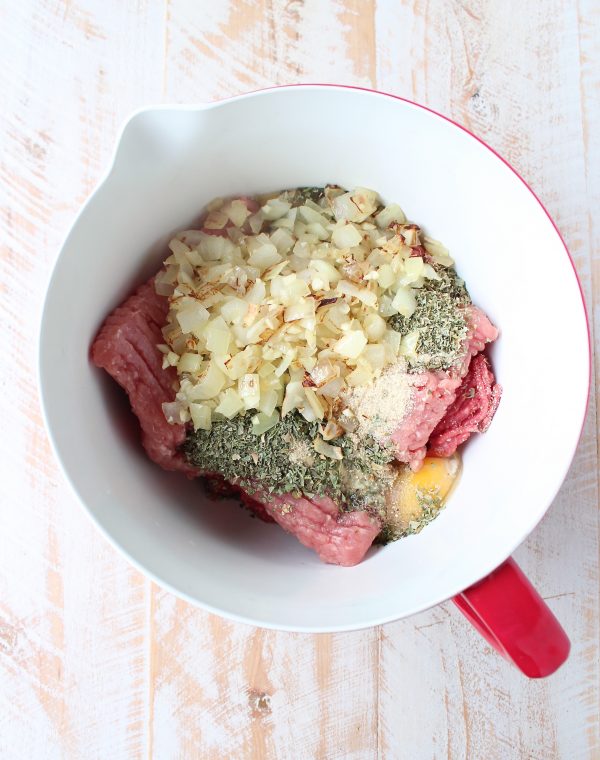 Mix together then stir in the shredded mozzarella cheese.
Press into a heart shaped pan or form into a heart shape and place on a baking sheet.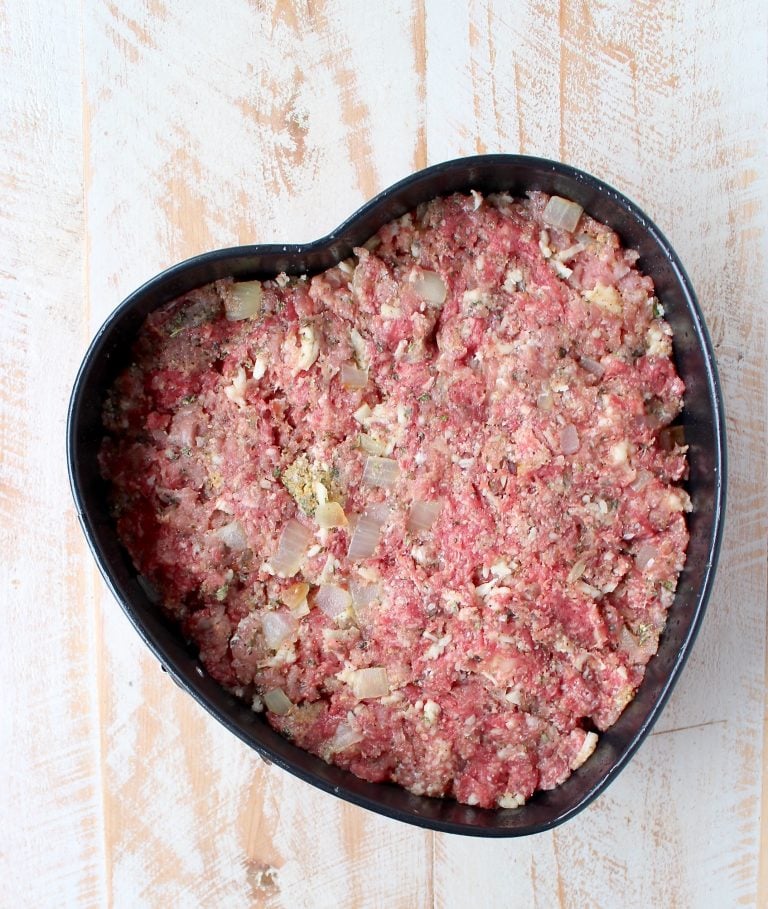 Place in the oven and bake for 25 minutes.
Remove the meatloaf from the oven and top with the marinara sauce.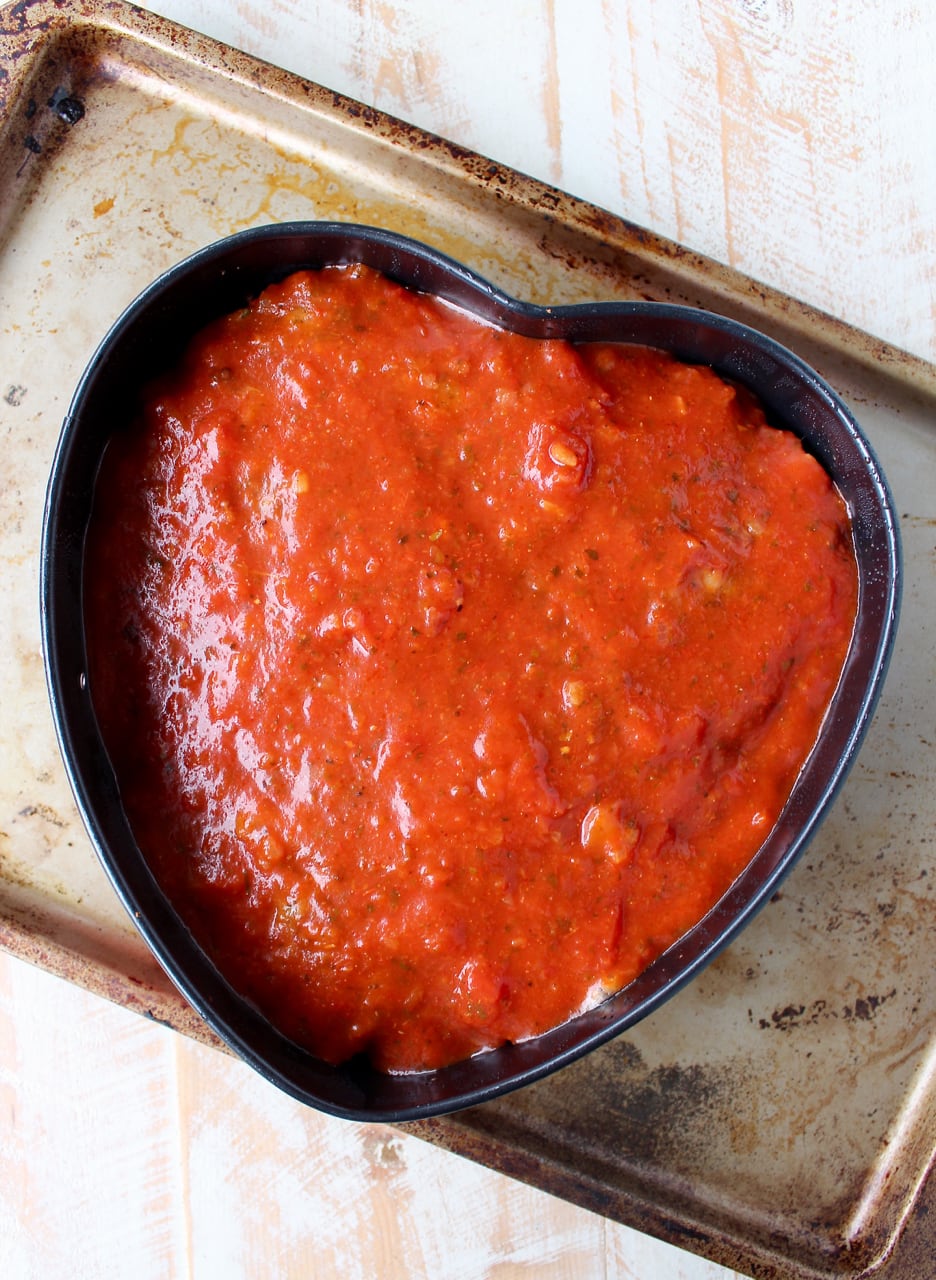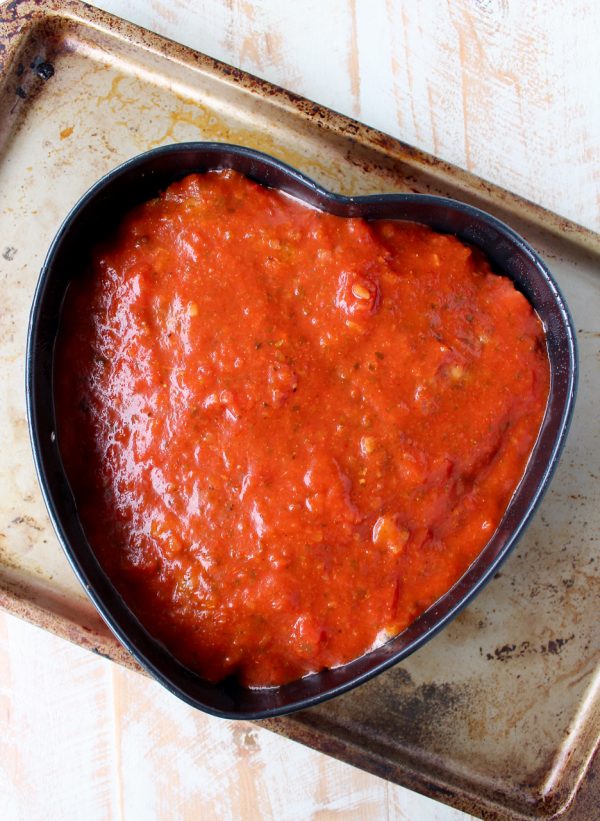 Return to the oven and bake for an additional 15 minutes.
For an extra level of "cute factor", when the meatloaf comes out of the oven, top it with baby spinach or sliced mozzarella cut into small heart shapes with a cookie cutter.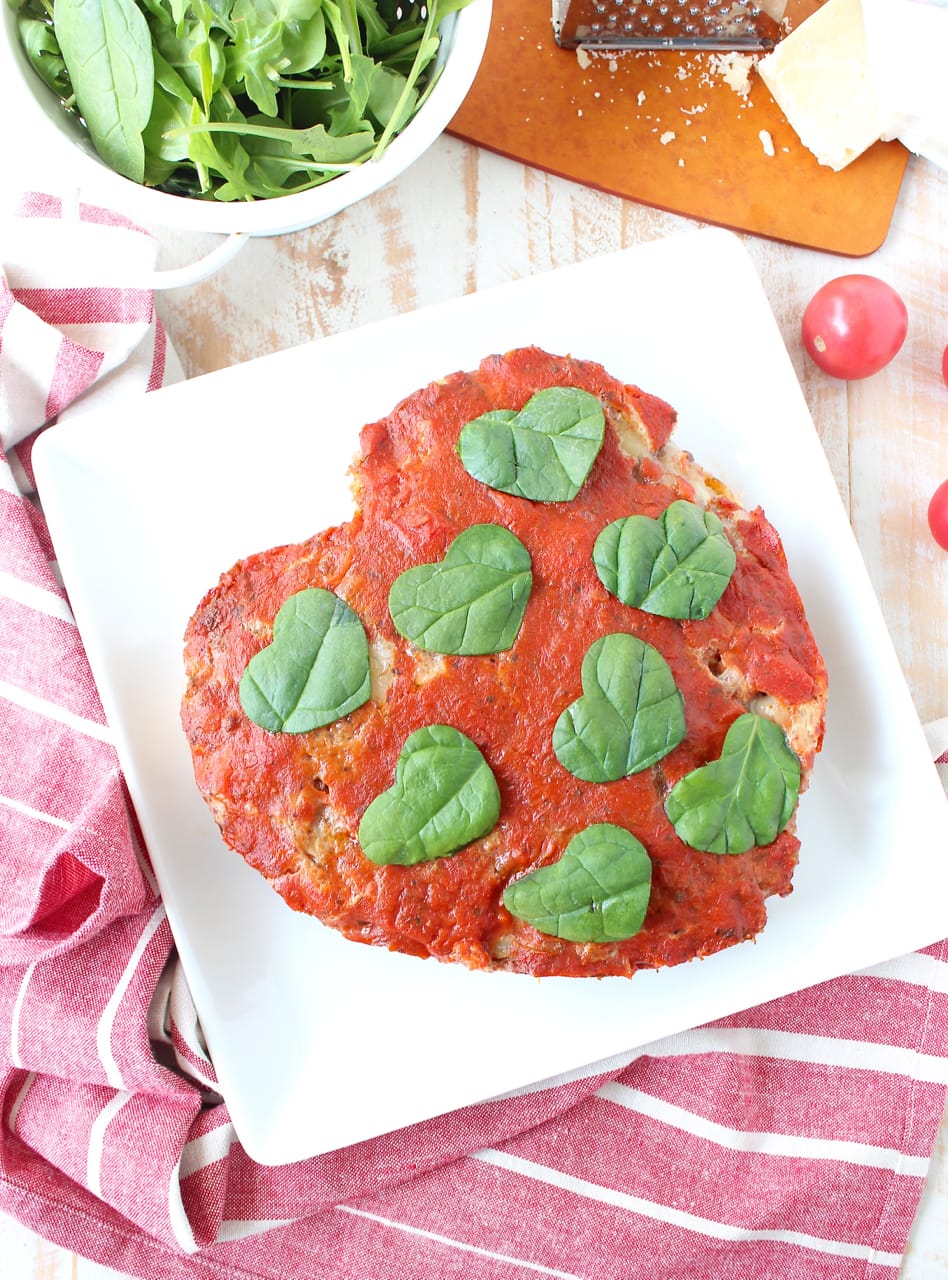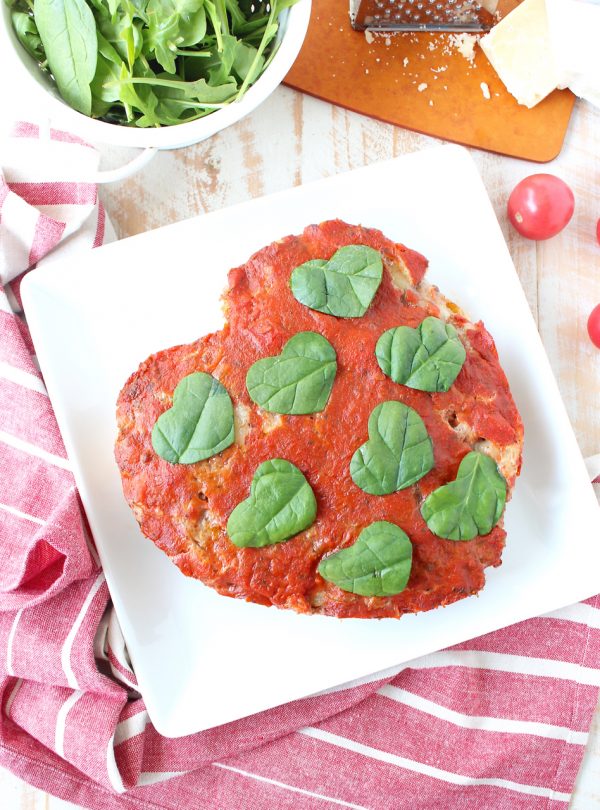 Hello cuteness!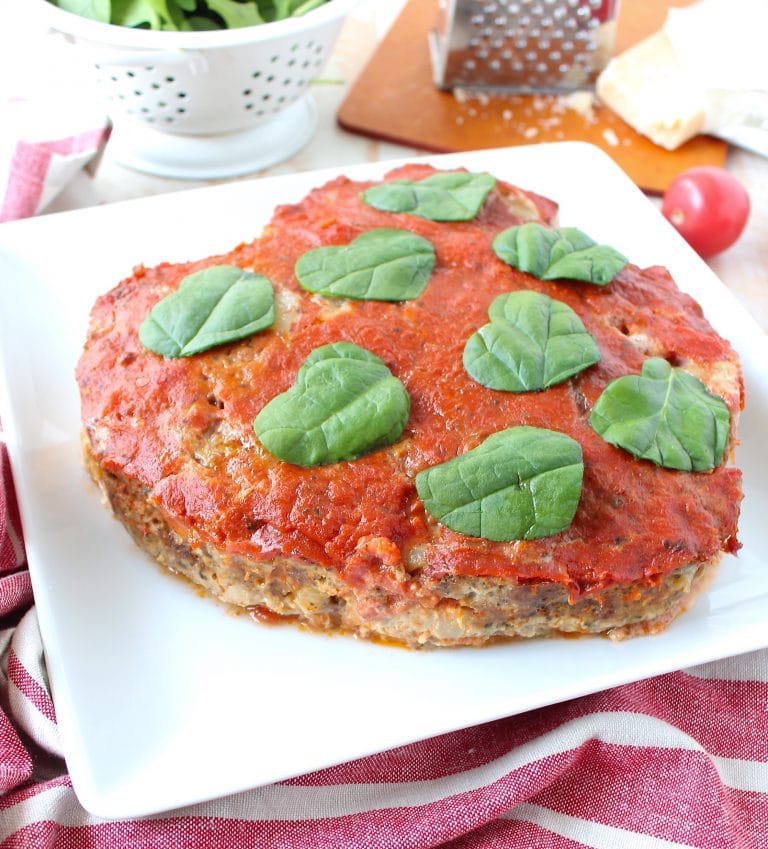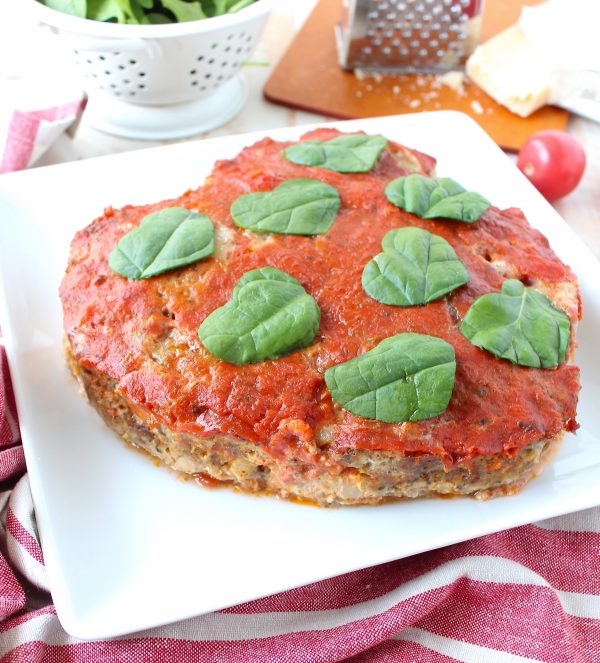 For serving, slice the meatloaf up and serve with your favorite side.
Since this is an Italian Meatloaf, I served it over pasta, topped with additional marinara sauce and a fresh grating of parmesan cheese, OMG YUM!