Deliciously cheesy Cauliflower Nachos are healthy, gluten free, vegetarian & easy to make! At only 9 carbs per serving, they're perfect for those on the keto diet!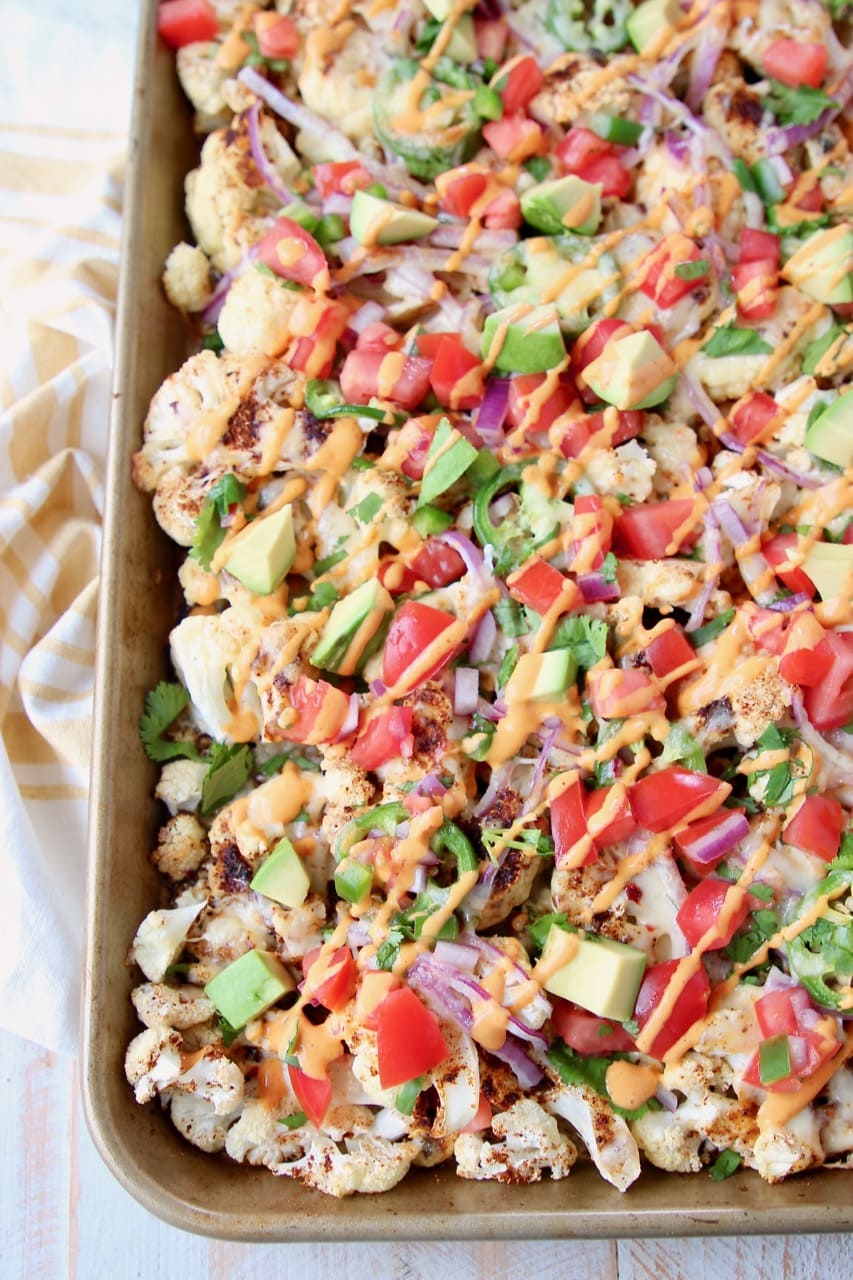 Today's post is sponsored by my friends at Cabot!
I'm always down to make healthier versions of my favorite foods, as long as they're still delicious and maintain resemblance of the original dish. For example, I'm down to use cauliflower or mini peppers instead of tortilla chips as the base of nachos, but they still have to be seriously cheesy, or it's just not a nacho!
Last fall, I created Mini Pepper Nachos for those that wanted a low carb option to eat for dinner or snack on during game day. Now, I'm excited to introduce cauliflower nachos on the blog! If you love roasted cauliflower, you're going to love these nachos!
Cauliflower is tossed in olive oil and taco seasoning then roasted in the oven for 15 minutes. After the cauliflower is roasted, it's topped with red onions and jalapenos, then loaded up with shredded Cabot Pepper Jack Cheese. The nachos are then placed back in the oven until the cheese gets nice and melty!
After the nachos come out of the oven, you can toss any and all of your favorite toppings on top! Avocado, yes please! Fresh Pico De Gallo, sign me up! Creamy Chipotle Sauce, I'm in!
The cauliflower is seriously filling, so you can easily eat these nachos as a meal. They're also great for a crowd! Serve them as a low carb party snack or appetizer at your next BBQ or fiesta! Add a Watermelon Jalapeno Margarita and really get the party started!