Spicy Eggplant Stuffed Peppers
This post may contain affiliate links.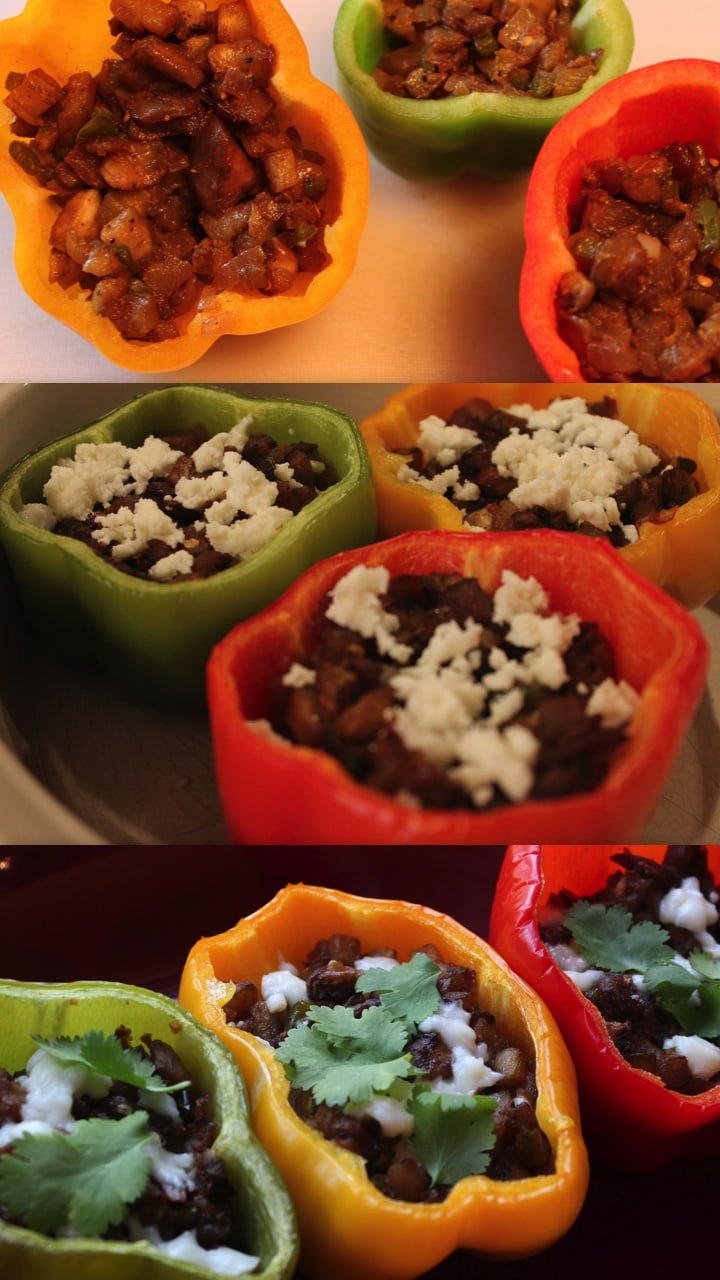 When your daughter is a food blogger, you not only get Fathers Day Brunch, you get Fathers Day Dinner! I told my Dad to let me know what he wanted for dinner. He finally decided on my Mexican Meatloaf (with a little persuasion from me, it is just so good!)
I decided to change it up with a couple new sides including these delicious Spicy Eggplant Stuffed Peppers.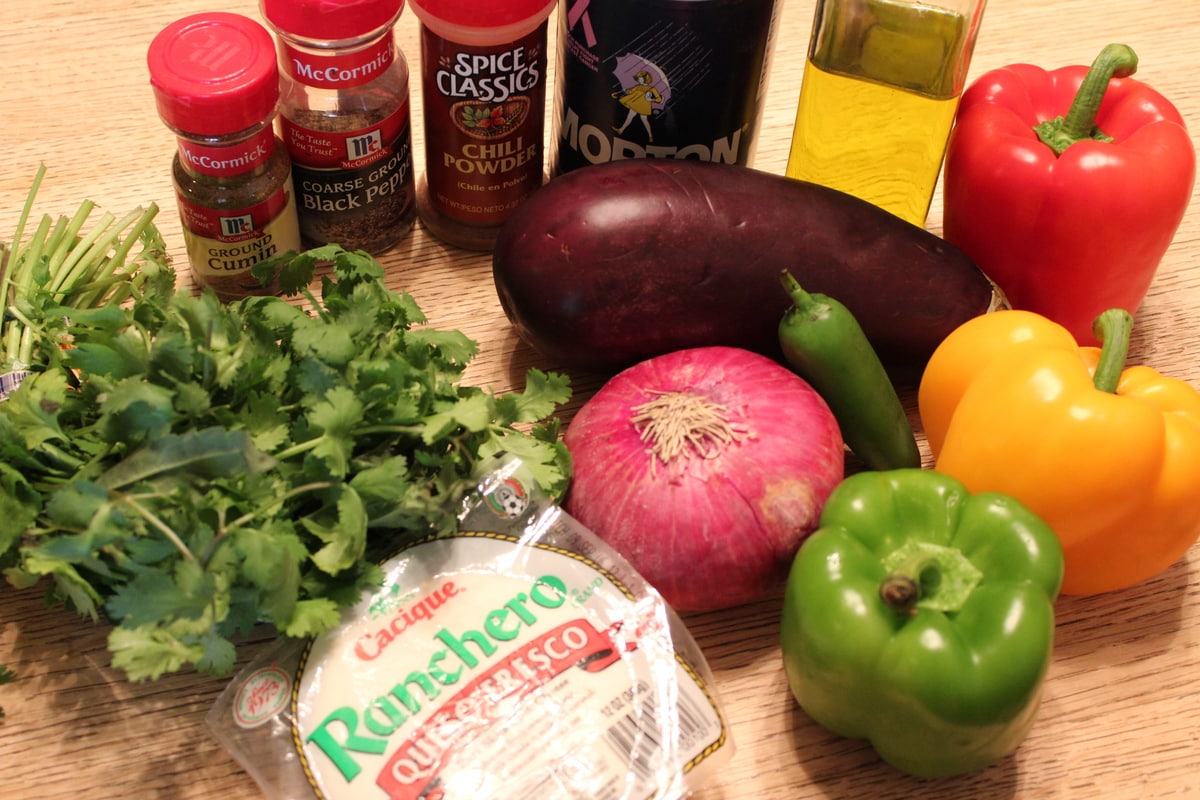 Ingredients (makes 3 stuffed peppers)
1 tsp olive oil
1 large eggplant (peeled and cubed)
1/2 red onion (diced)
1 jalapeño (de-seeded and diced)
1 tsp chili powder
1 tsp cumin
1/2 tsp black pepper
1/2 tsp salt
3 bell peppers (color(s) of your preference)
1/4 cup queso fresco
1 tbsp fresh cilantro (chopped)
Start by heating the olive oil in a large skillet. Add the eggplant, onion and jalapeño and sauté 3-4 minutes.
Add the chili powder, cumin, salt and pepper and sauté an additional 2-3 minutes.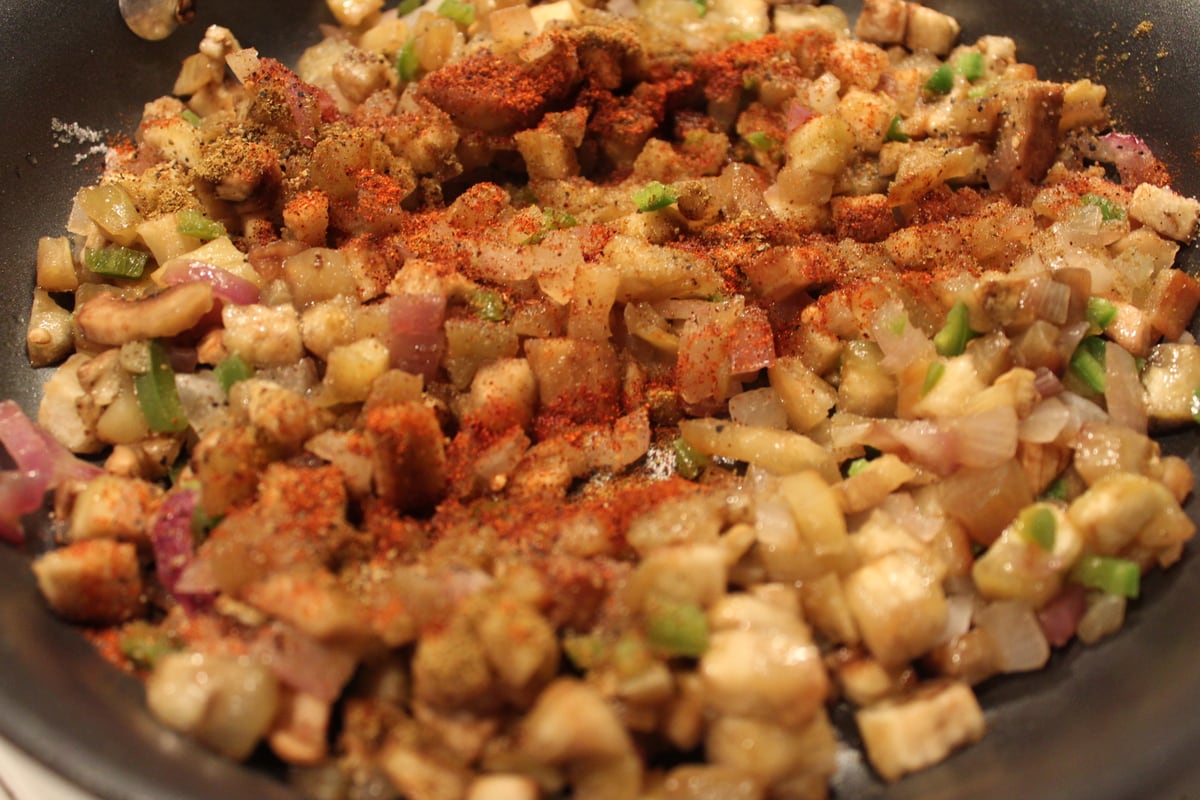 Evenly distribute the mixture into three bell peppers.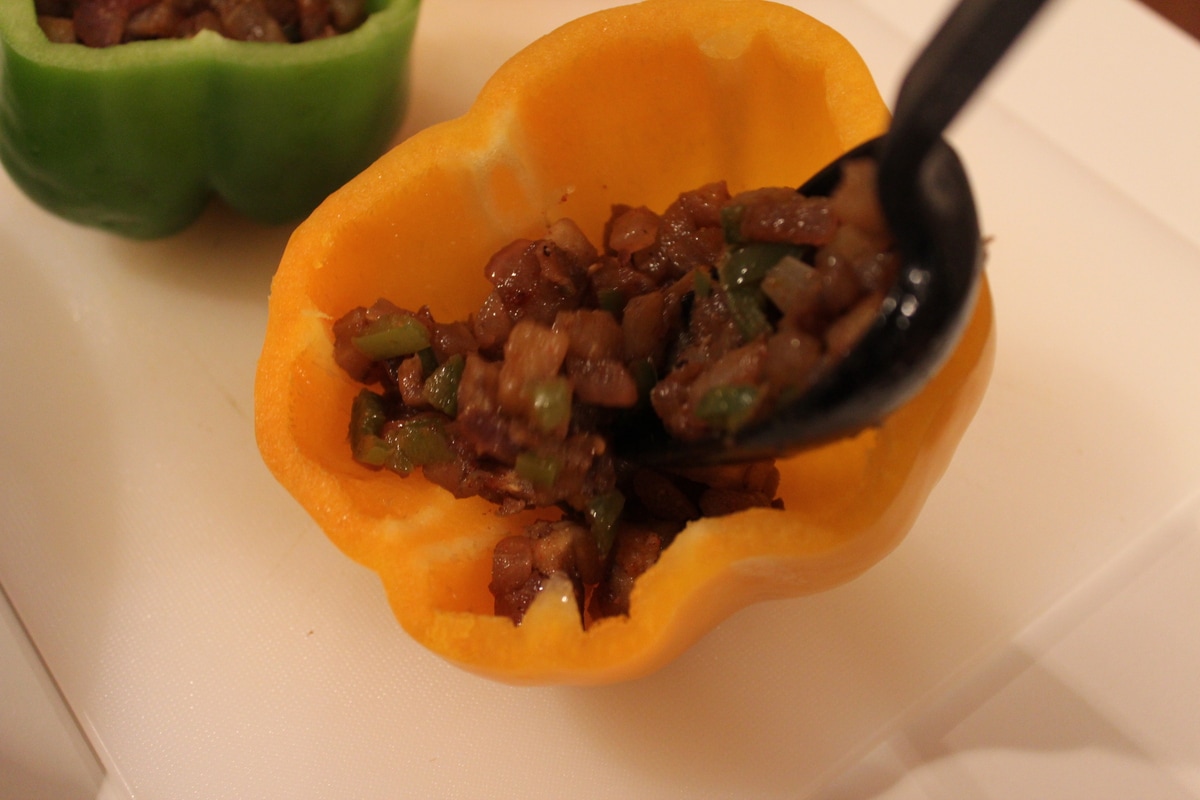 Place the peppers standing in an oven safe dish. Bake at 375° for 35-40 minutes.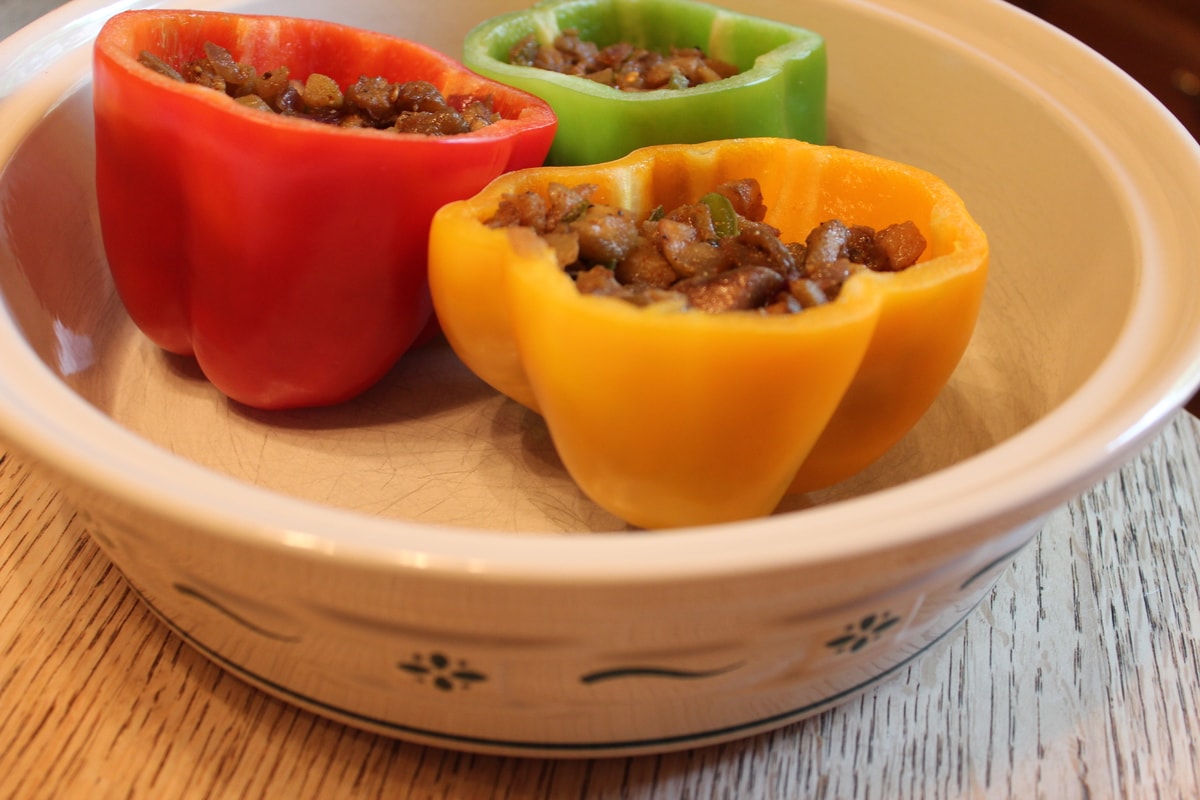 Remove from the oven and top with the cheese.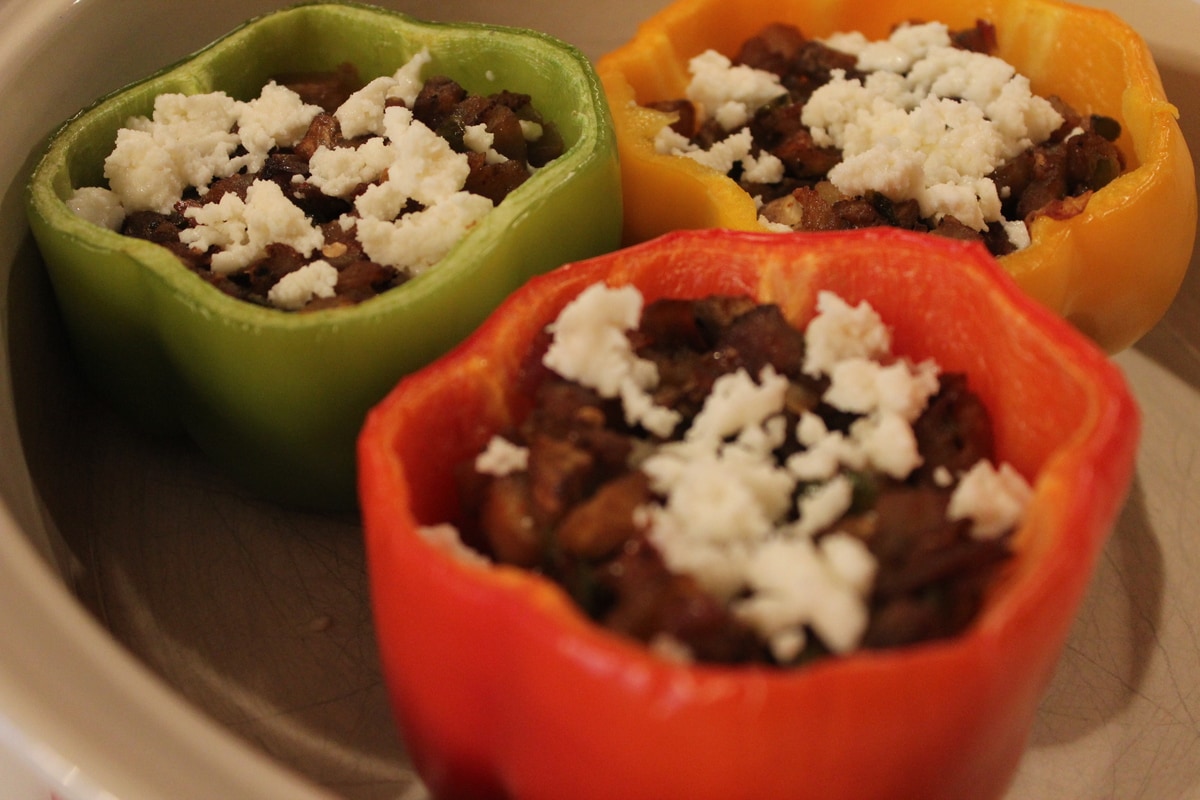 Place back in the oven for an additional 5-10 minutes. Remove, top with the cilantro and serve.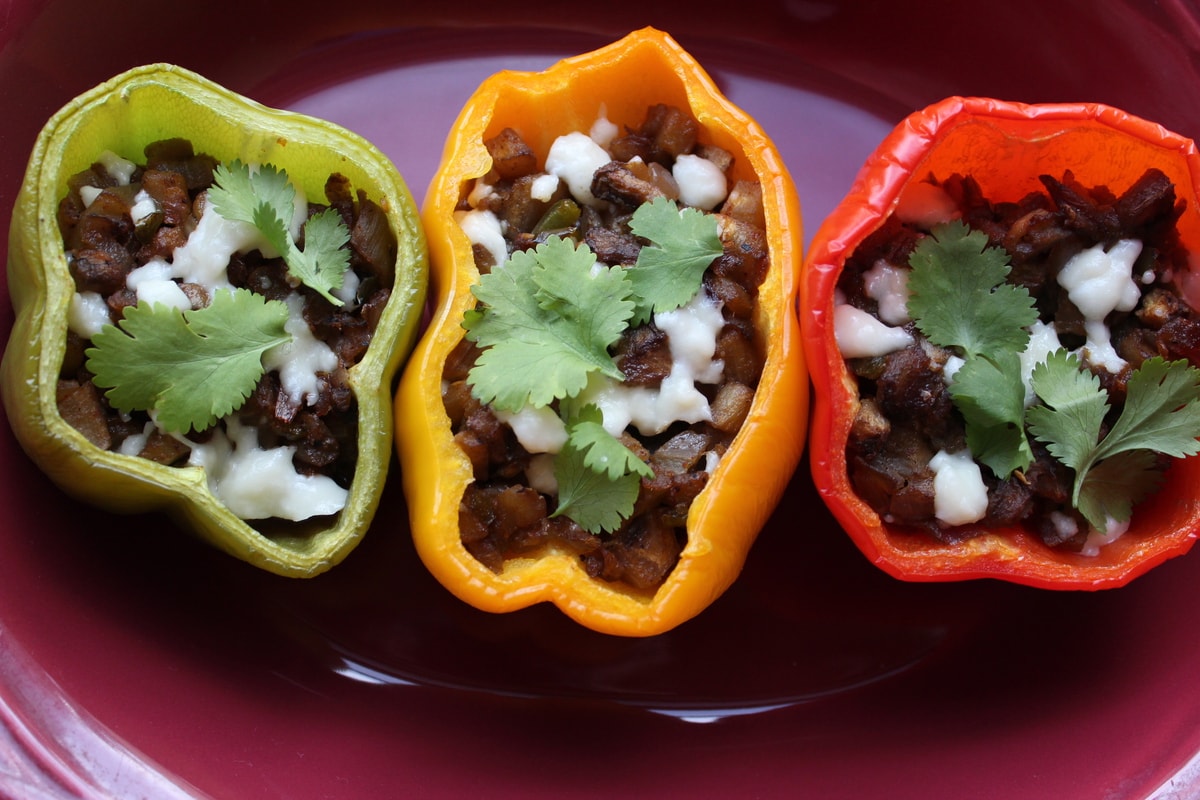 A little close up of these colorful beauties!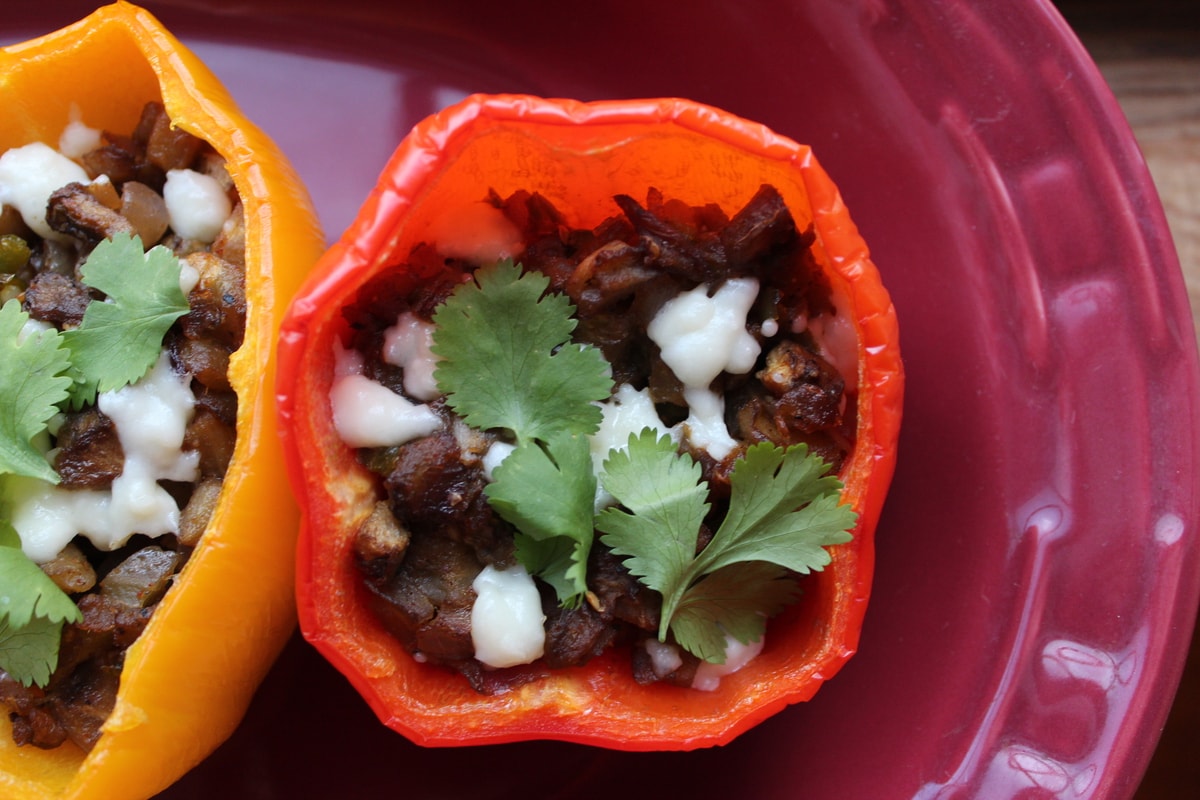 These could be easily made for 2 or 20 and add a colorful and flavorful dish to any Mexican dinner or fiesta!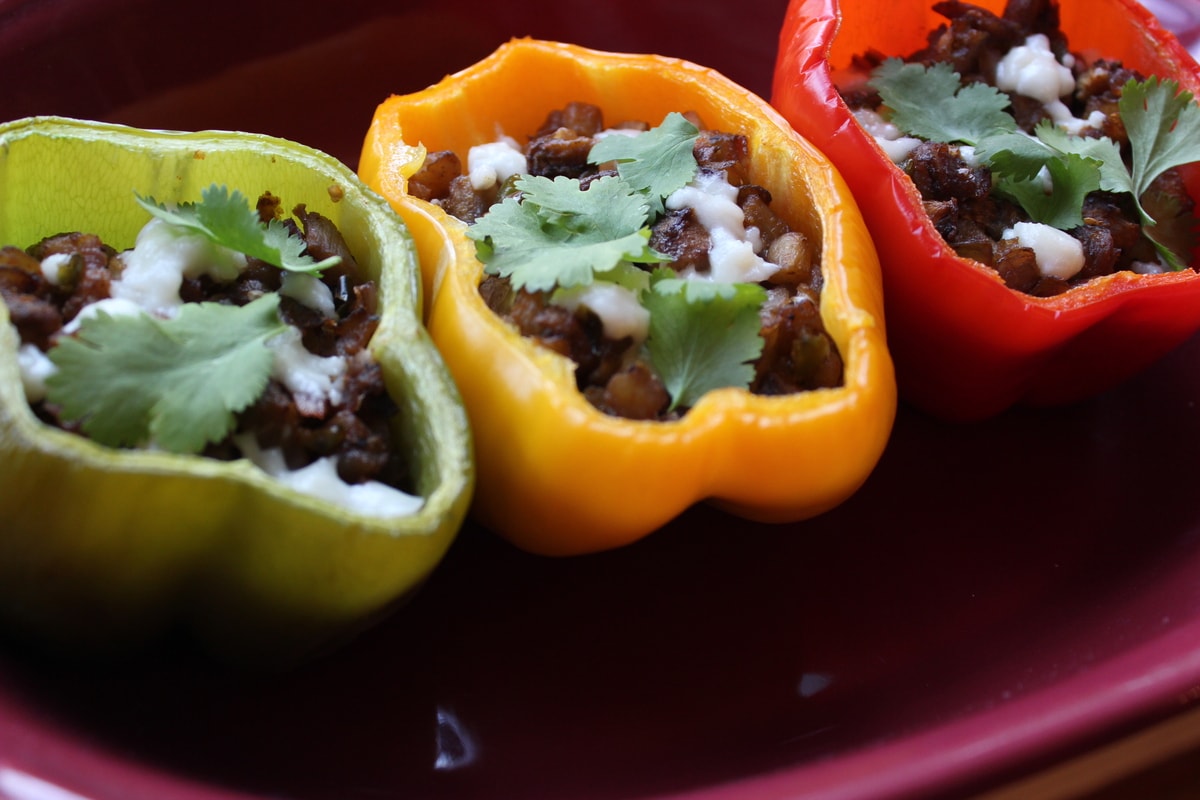 We are a participant in the Amazon Services LLC Associates Program, an affiliate advertising program designed to provide a means for sites to earn advertising fees by advertising and linking to amazon.com.