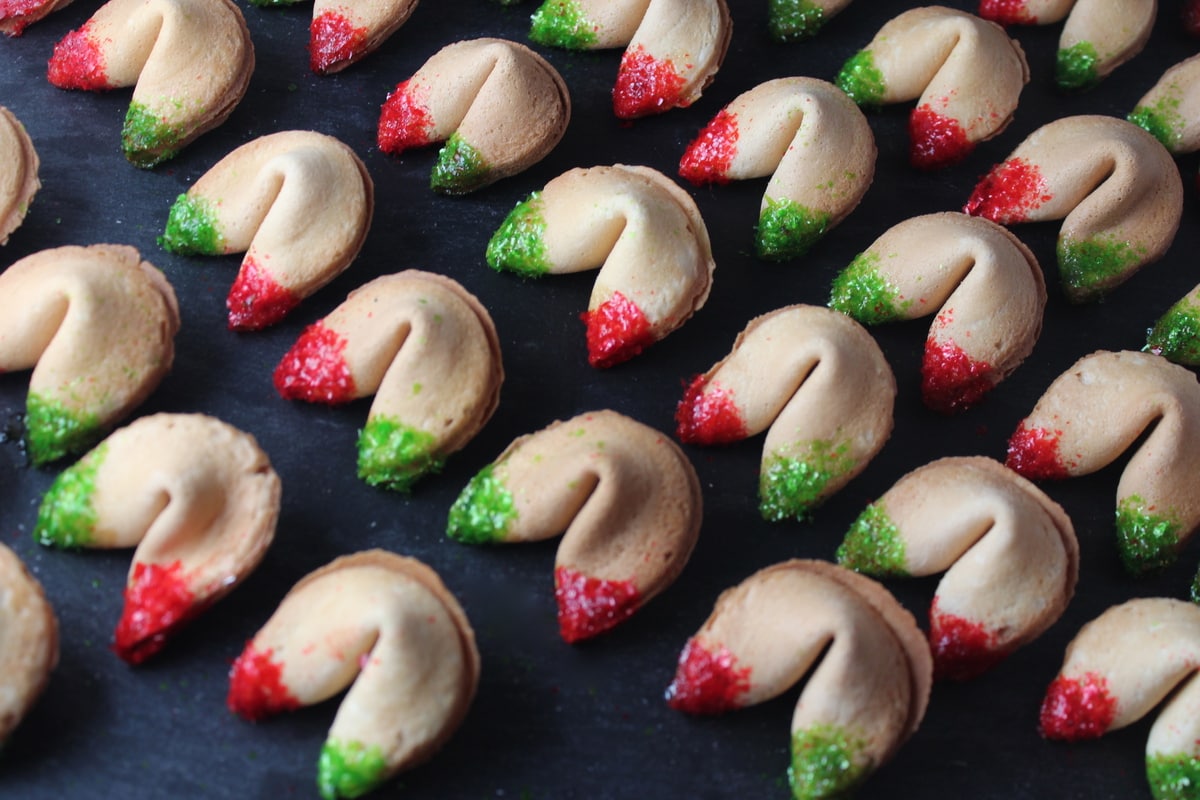 I made these fancy fortune cookies for my annual Christmas Cocktail Party last weekend.  They were so much fun and a huge hit with all my friends!
Edible glitter can be found at local cake decoration or baking supply stores, or online.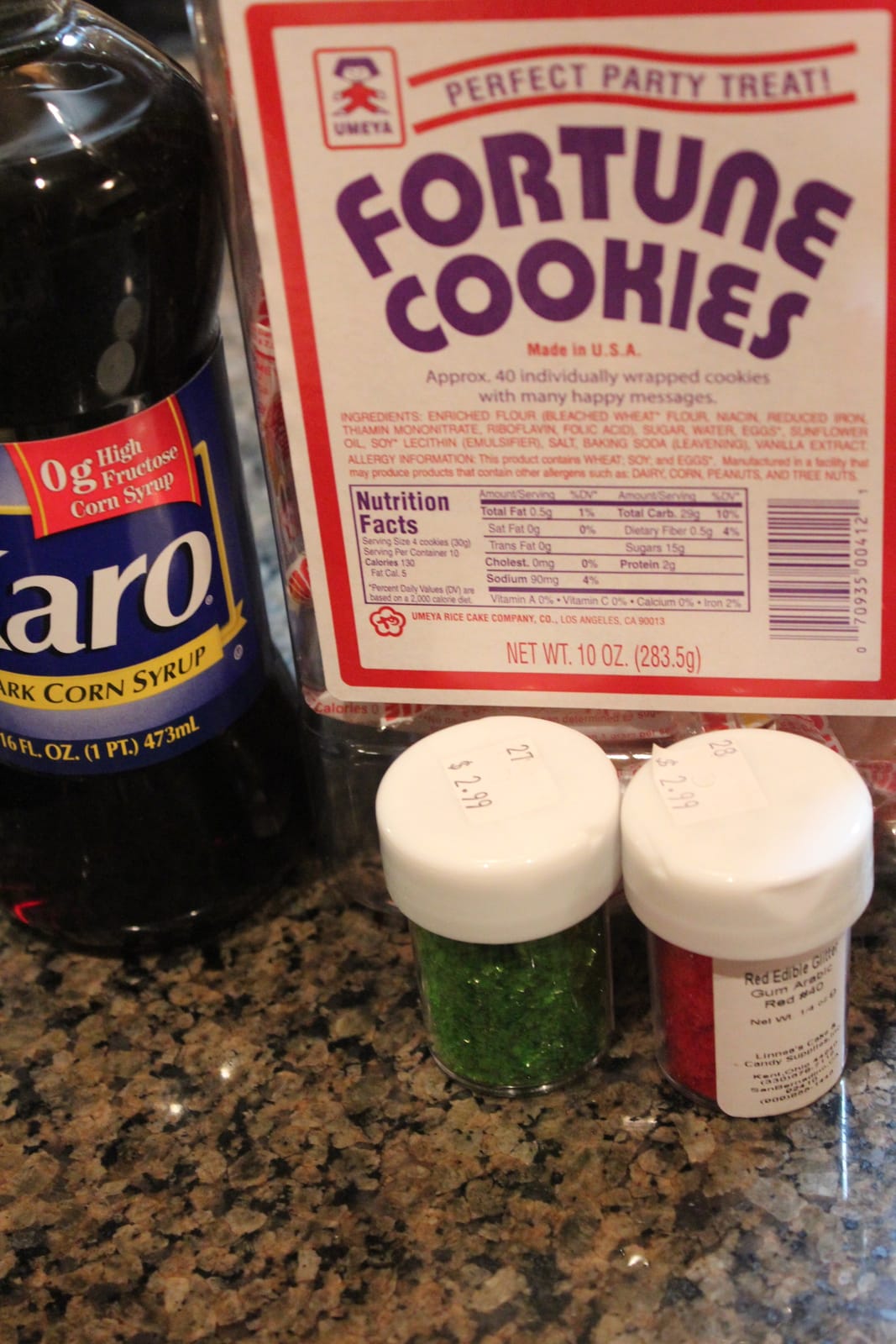 Holiday Glitter Fortune Cookies
40 fortune cookies
¼ cup corn syrup
¼ cup water
2 tsp edible glitter
small food-safe paint brush
Whisk together the corn syrup and water in a small bowl, then place into the microwave for 30 seconds. Place each color of glitter in a separate bowl and set up a "glitter fortune cookie making station".
Brush the warm corn syrup on the corners of each fortune cookie. Next, dip the corners into the edible glitter.
Voila! Simple as that you have beautiful, festive fortune cookies!
Who doesn't love fortune cookies? It's a fun party favor and when decorated with sparkling glitter, everyone is sure to be dazzled!
These could be made for any holiday depending on the color of glitter used!
More From WhitneyBond.com