Homemade chili seasoning mix is made in less than 5 minutes! This easy recipe is gluten free, vegan, whole 30 compliant & keto friendly!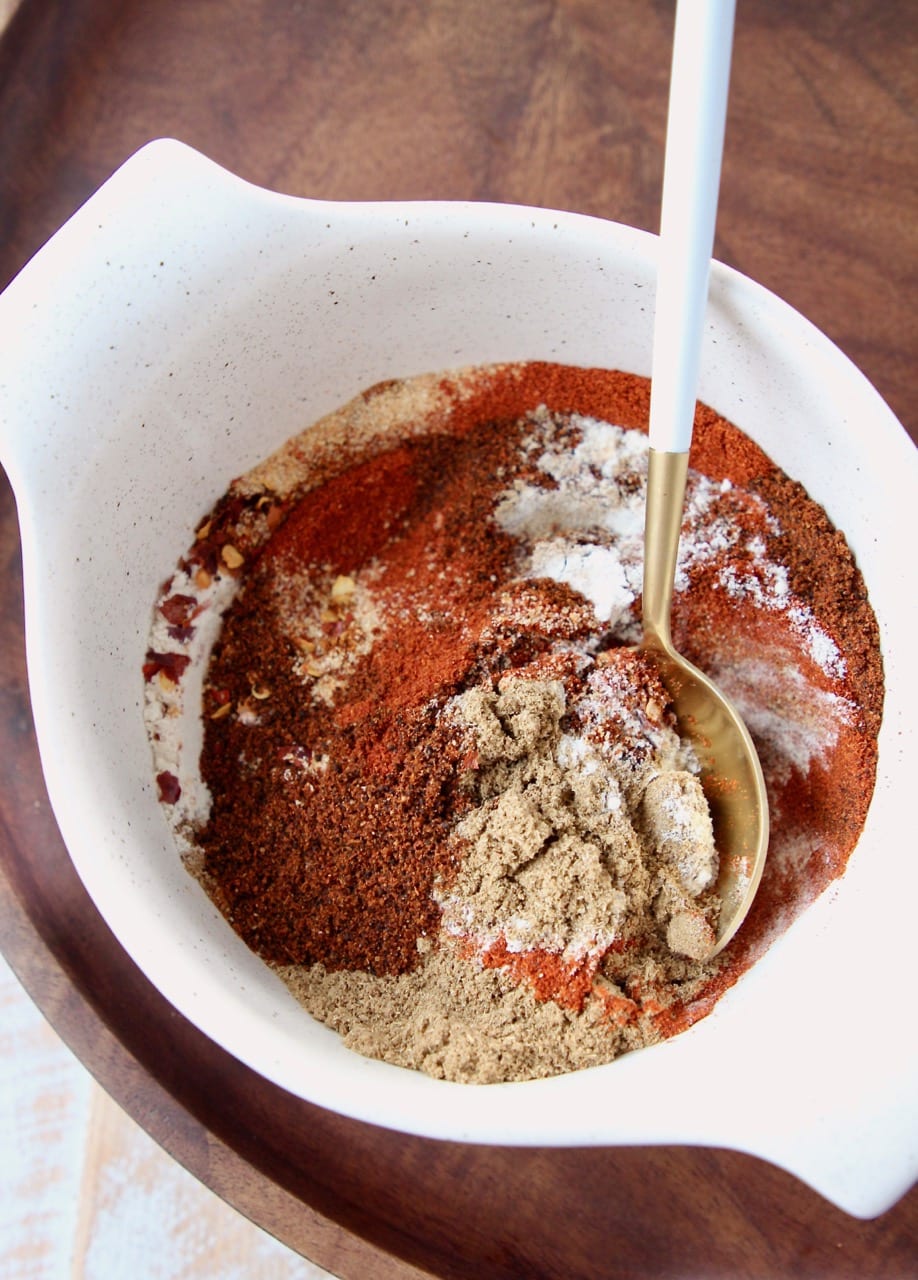 When you hear the word "chili seasoning", you probably think of a big bowl of chili. This seasoning mix does make one delicious batch of chili, but it can also be used in a variety of recipes!
I love tossing sweet potatoes in chili seasoning, then adding them to this Sweet Potato Cranberry Spinach Salad. I also love making an easy skillet turkey chili, then adding it to spaghetti squash.
When you make your own homemade spice blends, you know exactly what's in it! Just like in these recipes for homemade taco seasoning, Italian seasoning and fajita seasoning.
This recipe combines 8 common spices that you probably already have in your spice cabinet. I like to buy the most common spices I use in the kitchen and in my seasoning mixes in bulk.
You can do this by purchasing large containers of the spices on Amazon. Or find them in stores like Costco or Smart and Final. You can also head to the bulk spices aisle at your local grocery store. Fill up bags of your favorite spices at a fraction of the cost!