Buffalo chicken burgers are easy to make with a combination of ground chicken, buffalo sauce, spices & vegetables! Ditch the buns to make them healthy, gluten free, low carb & perfect for those on the keto diet!
Pair the burgers with Buffalo Potato Salad or Spicy Buffalo Macaroni Salad for a complete "Buffalo Style" meal!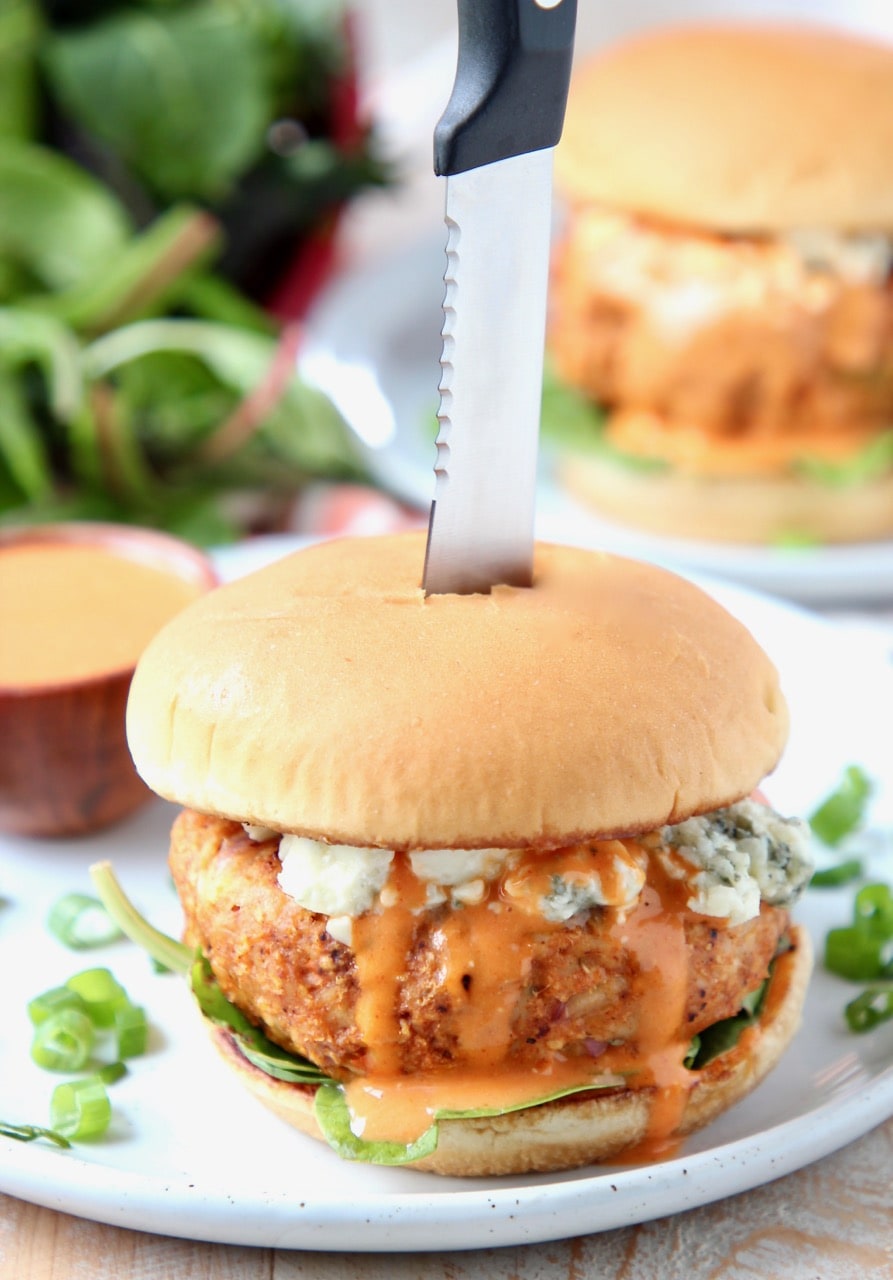 I've been making these burgers since 2012 and I seriously never get tired of them! It's such a fun spin on a traditional cheeseburger and full of flavor!
This burger encompasses everything you think of when you think buffalo wings. Chicken, carrots, celery sticks, buffalo sauce and blue cheese dressing for the win!
You can easily refrigerate or freeze extra burger patties for later. I actually like to double this recipe and make eight buffalo chicken burgers. I grill two immediately, refrigerate two for later in the week and freeze the extra four for later.
If you're looking to cut down on carbs or go gluten free, serve the burgers wrapped in lettuce. By ditching the bun, you also ditch 22 carbs per serving! All the flavor really is in the burger anyway!
These buffalo chicken burgers are perfect for summer grilling season or football season. They're also great for a quick and easy dinner anytime. Made in just 29 minutes, you can't go wrong with this simple, tasty burger recipe!