Spinach artichoke dip is given a healthy twist in this vegan recipe for spinach artichoke hummus. It's perfect as a gluten free, healthy snack or party appetizer!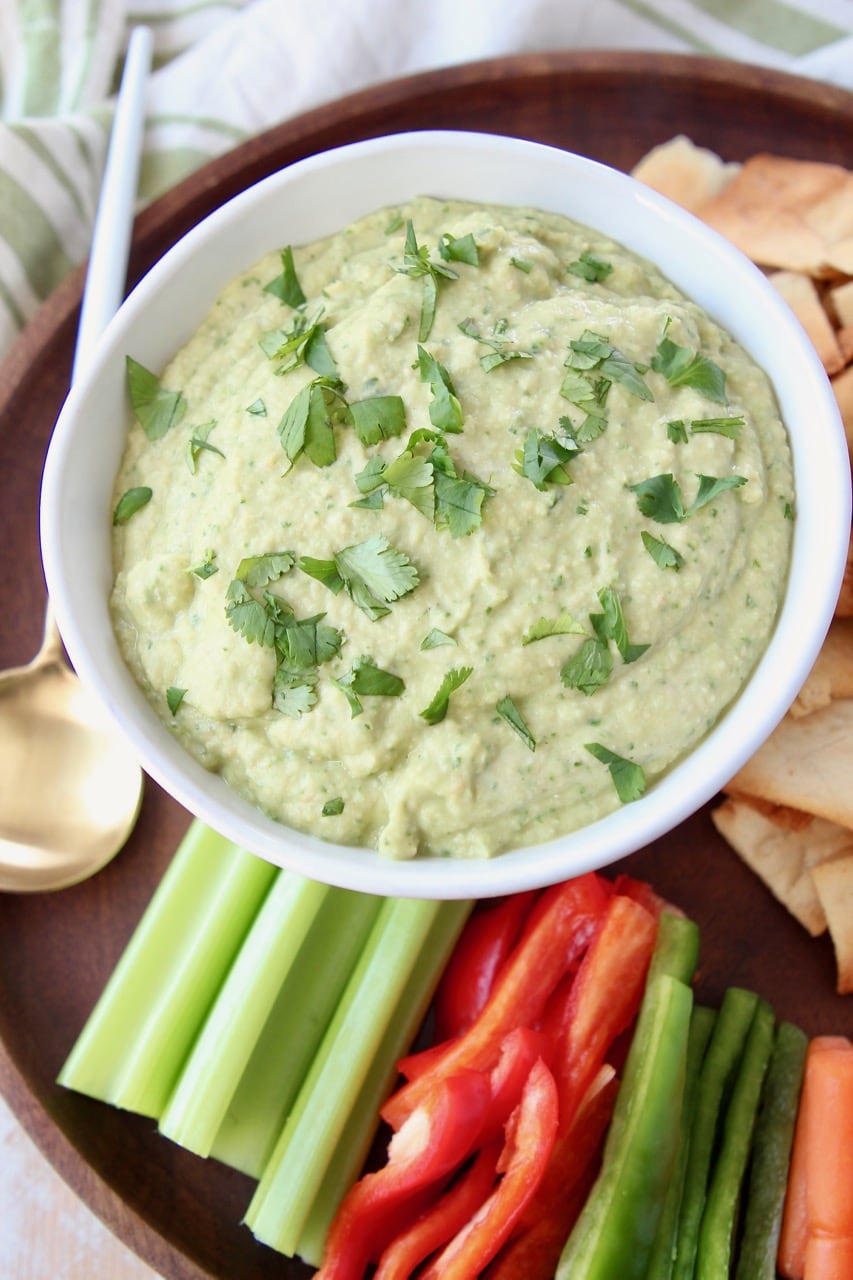 Hummus is my favorite healthy snack to keep around the house. It's filled with protein and good fats, and this particular recipe is also packed with extra vitamins from the spinach and artichokes.
Over the years, I've experimented with different hummus flavors. Sriracha Hummus is my favorite for when I want a little heat in my hummus! Nutella Hummus is my favorite fruit dip. And Beet Hummus is my favorite bright and beautiful dip for snacking on by the pool in the summer!
This Spinach Artichoke Hummus is a healthy twist on the popular dip. It's a great snack to keep around throughout the year. It's also a fun green snack for St Patricks Day! Serve it with Shamrock Shaped Green Bell Peppers for a festive and healthy snack on St Patty's!