Grilled pesto chicken, fresh avocado & cherry tomatoes top this healthy, easy, gluten free salad recipe. It's delicious as an entree or side dish and it's perfect for meal prep!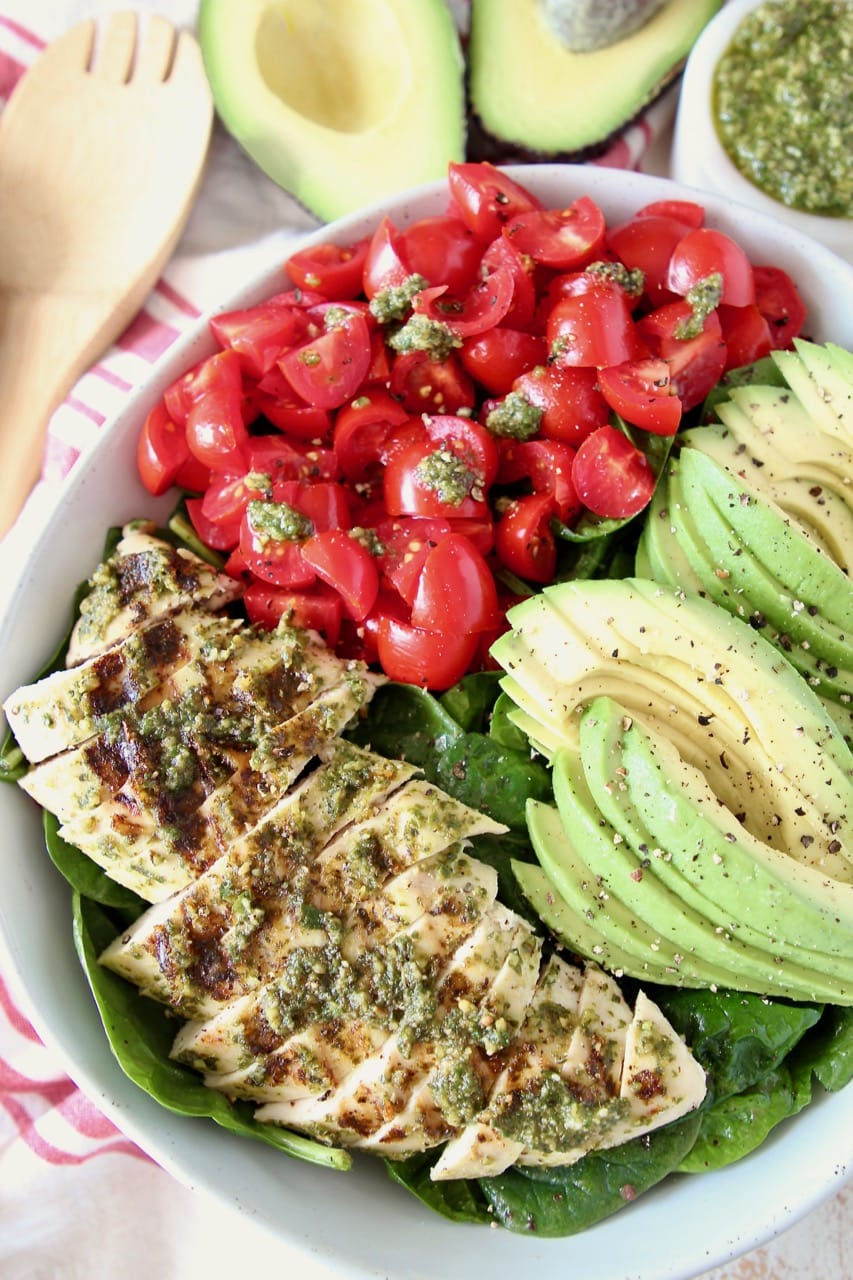 Today's post is sponsored by my friends at California Avocados!
I love topping a delicious bowl of greens with flavorful grilled chicken. And obviously, I'm not the only one! These Bruschetta Grilled Chicken Zoodle Bowls are the most popular gluten free recipe on the blog.
When it comes to my favorite topping for any salad, bowl or basically any meal, it has to be avocados! Creamy, flavorful California Avocados are a staple in my pantry and a huge part of my diet. I love that you can add them to everything from smoothies to enchiladas.
This Lean & Green Superfood Smoothie is my go-to in the mornings! And I could eat these Creamy Avocado Corn Enchiladas every week!
For this salad, I added a whole sliced California avocado with quartered cherry tomatoes and grilled pesto chicken. I used homemade Basil Pesto for the pesto chicken, but store-bought works also!
This salad is bursting with flavor! It can be served with the chicken hot or cold, as an entree or side dish. You can easily toss the salad together while meal prepping and divide it up for lunches throughout the week.
No boring salads here! This salad will become your new favorite. And the great thing is, it's quick and easy to make in just 29 minutes!