Soy chorizo, Mexican shredded cheeses & spices are combined in this easy vegetarian quesadilla recipe, made in just 15 minutes! When corn tortillas are used, this recipe is also gluten free.
I love to use Trader Joe's Soy Chorizo in this recipe, but other brands of soyrizo will also work just fine. This Soy Chorizo Quesadilla pairs perfectly with a side of Restaurant Style Mexican Rice and Homemade Pico De Gallo!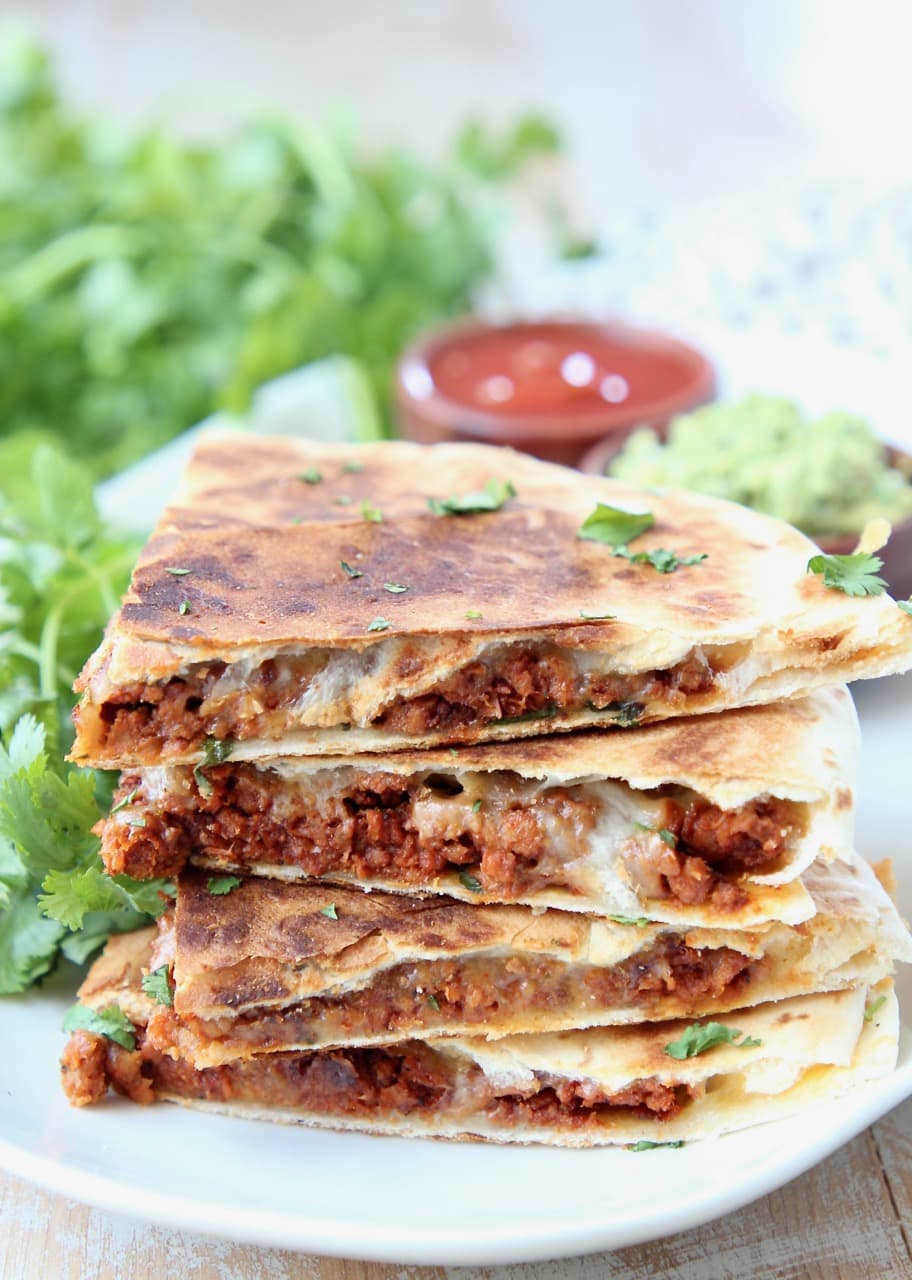 Calling all my fellow soyrizo fans out there! This soy chorizo recipe will be your new go-to favorite for crazy busy weeknights! I love this recipe because it only takes 15 minutes to make a delicious, vegetarian dinner.
You can even whip up a side of guac to go with it while the quesadillas are cooking! I love to dip it in guac or drizzle it with a little hot sauce. Kurt is all about dipping it in sour cream. Salsa is also a great option, a little green tomatillo salsa goes so well with this quesadilla!
If you're already at Trader Joe's picking up the soy chorizo, I highly recommend grabbing a jar of their Hatch Valley Salsa. Dipping this quesadilla into that salsa is like a fiesta of flavors in your mouth!