No Churn Maple Bacon Ice Cream
This post may contain affiliate links.
Maple Bacon Ice Cream is made with the creamiest ice cream base, infused with the sweetness of maple syrup and the crunch of candied bacon. It's naturally sweet, slightly salty and so incredibly delicious! The best part is, it's no-churn, so you don't even need an ice cream maker to make it!
Try this super scrumptious, unique ice cream recipe for dessert tonight! Serve it in a waffle cone, and it's basically breakfast!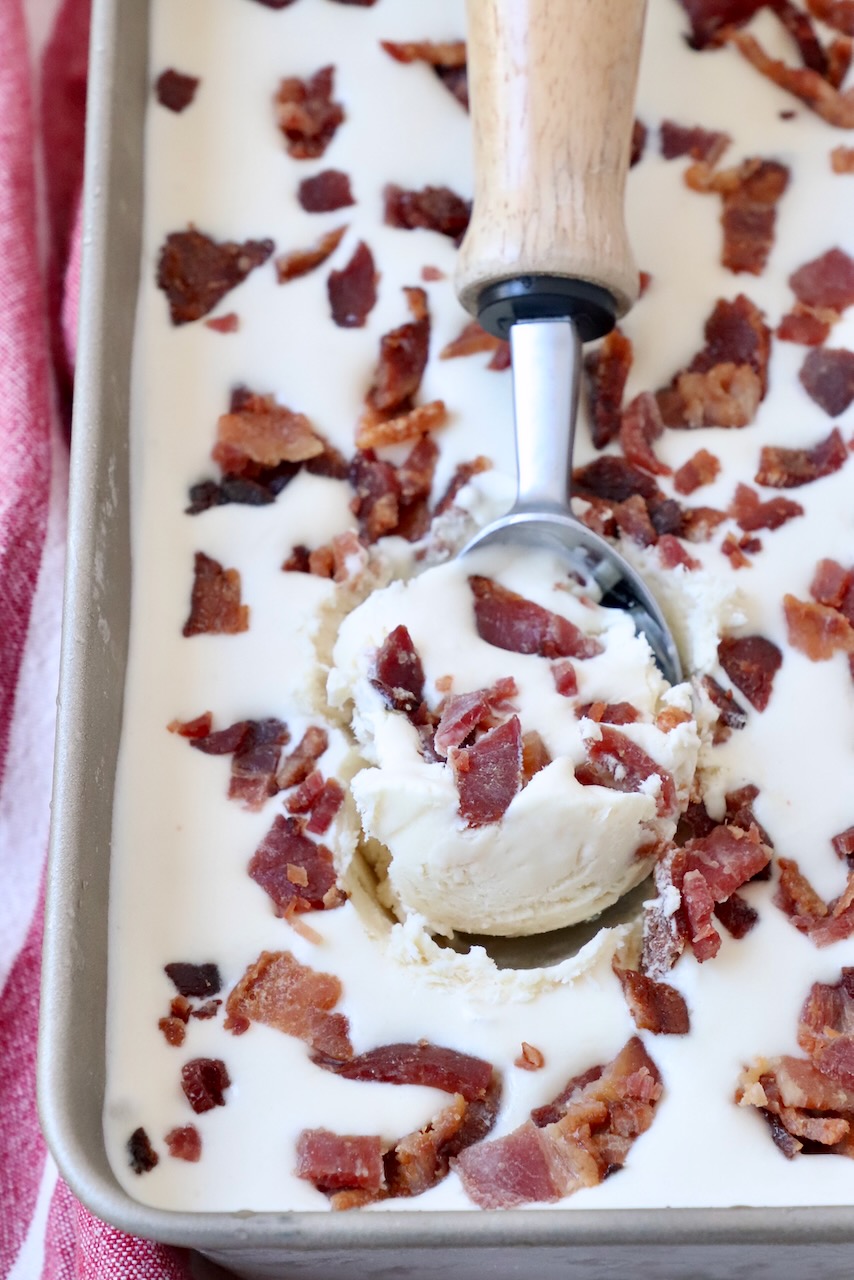 Making no-churn ice cream, without an ice cream maker, has kind of become my thing! As an avid ice cream aficionado, I've made it my mission to turn all of my favorite flavors of ice cream into a no-churn recipe. I've also invented several new flavors of ice cream, like this Maple Bacon Ice Cream.
The combination of maple syrup and crispy bacon is a classic. It's my favorite donut flavor and I love to incorporate it into recipes, both sweet and savory. These Maple Bacon Brussels Sprouts are so incredibly delicious, and are always making an appearance on my dinner table in the fall.
These Maple Bacon Muffins are one of my favorite breakfast treats and always a hit with friends and family. Now it's time to take this classic combo and infuse it into my tested and perfected, super creamy, no churn ice cream base.
This unique ice cream flavor is both sweet and salty. The base has a rich maple flavor, with the delicious crunch of candied bacon in every bite. It's so delicious, and the best part is, it's easy to make with only 30 minutes of prep time and a few hours in the freezer!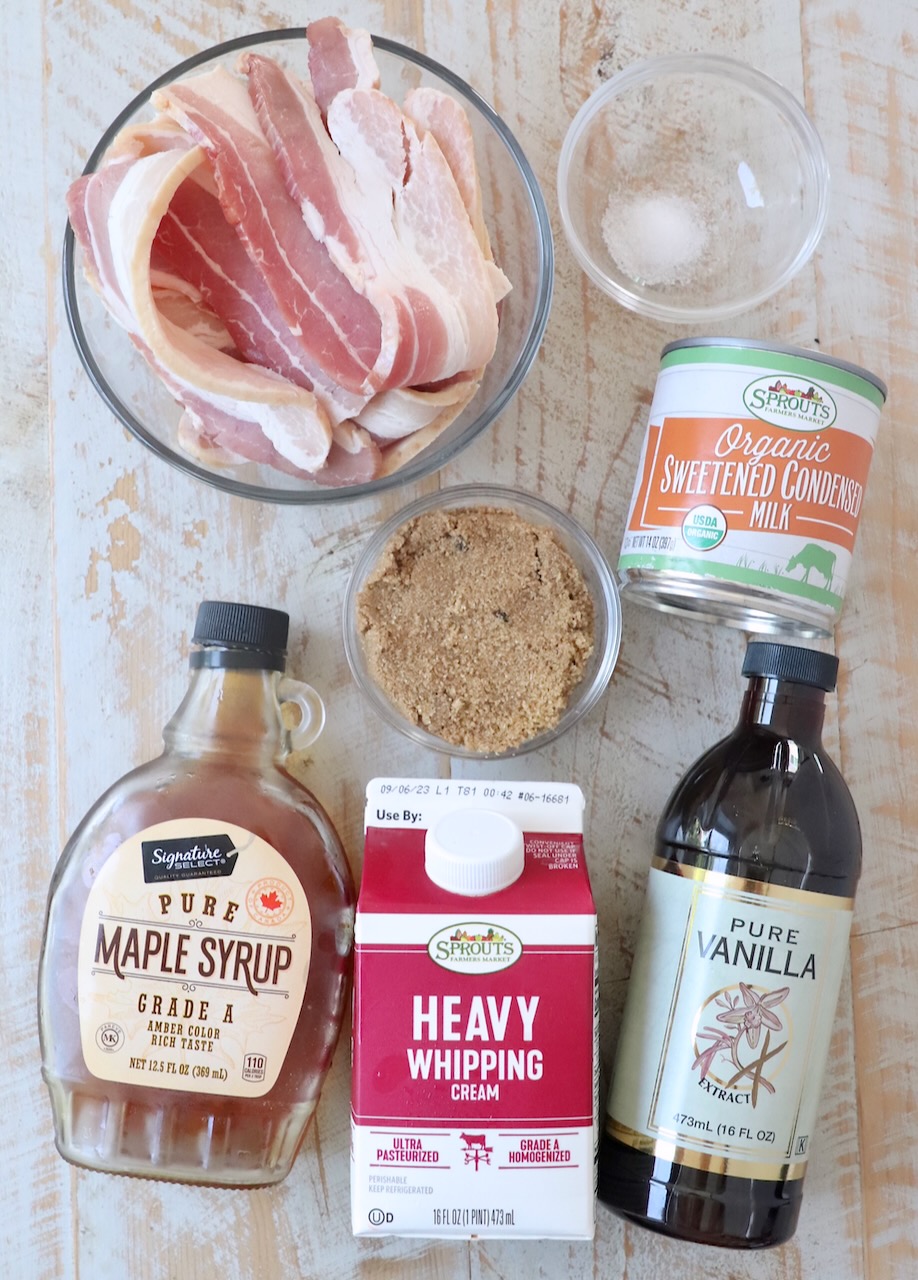 Ingredients
Thick-sliced bacon – I recommend using thick-cut bacon for this recipe. The time it takes to cook thick-cut bacon will result in perfect caramelization of the sugar on the outside.
Maple syrup – always use real maple syrup, not pancake syrup or imitation maple syrup. We want the real stuff to make the best ice cream!
Brown sugar – to caramelize the bacon, along with the maple syrup.
Sweetened condensed milk – you'll find this in a can on the baking aisle at the grocery store. Just make sure you get condensed milk and not evaporated milk. The cans usually sit next to each other at the store.
Vanilla extract
Sea salt
Heavy cream – do not substitute in whole milk or half and half. They will not whip up like heavy cream and the consistency of the ice cream will not work.
Instructions
I've included step by step photos below to make this recipe super easy to follow at home. For the full detailed recipe instructions and ingredient quantities, scroll to the recipe card at the bottom of this post.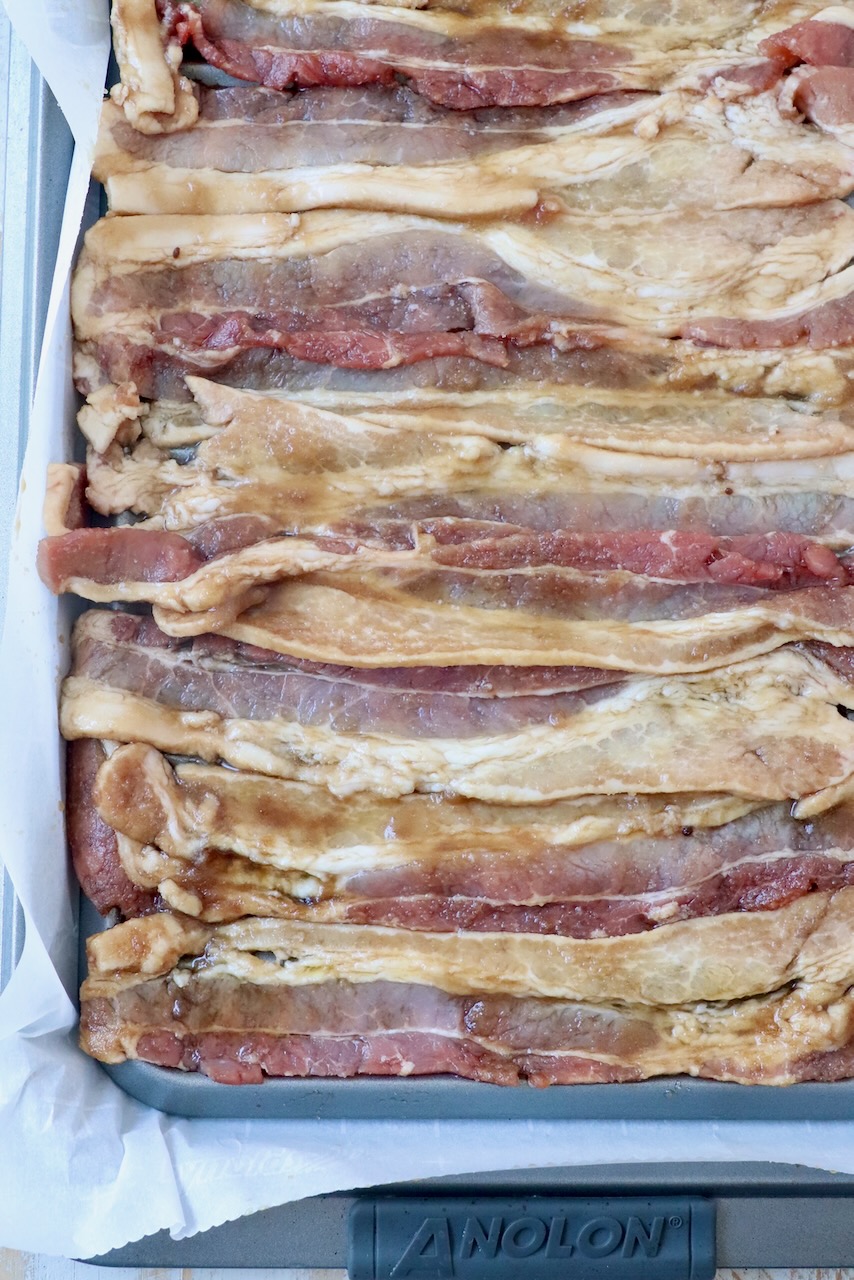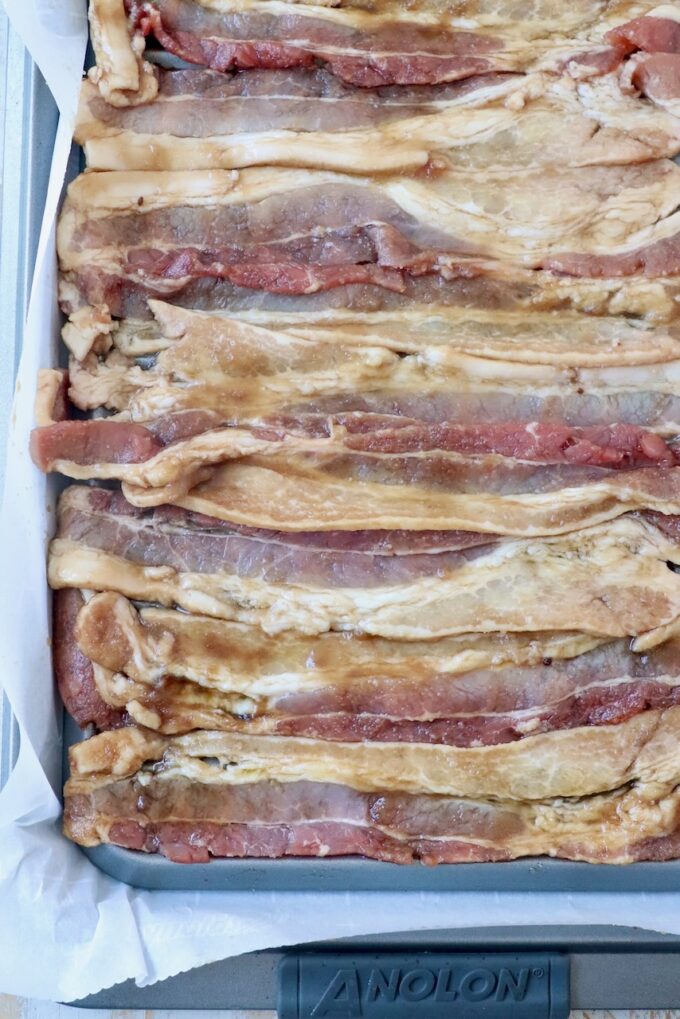 Prepare the candied bacon. Add the strips of bacon to a large bowl or zipper bag and cover with maple syrup. Add brown sugar and toss until the strips of bacon are coated in the maple syrup and brown sugar. Place the bacon strips in an even layer on a wire rack, on top of a parchment, or foil-lined baking sheet. Bake for 15-20 minutes in a preheated 400°F oven. When the bacon is fully cooked, remove it from the oven and transfer it to a cutting board to cool. Once cool, chop the bacon into small pieces and set it aside.
Prepare the base of the ice cream. In a medium bowl, stir together sweetened condensed milk, maple syrup, vanilla extract and sea salt.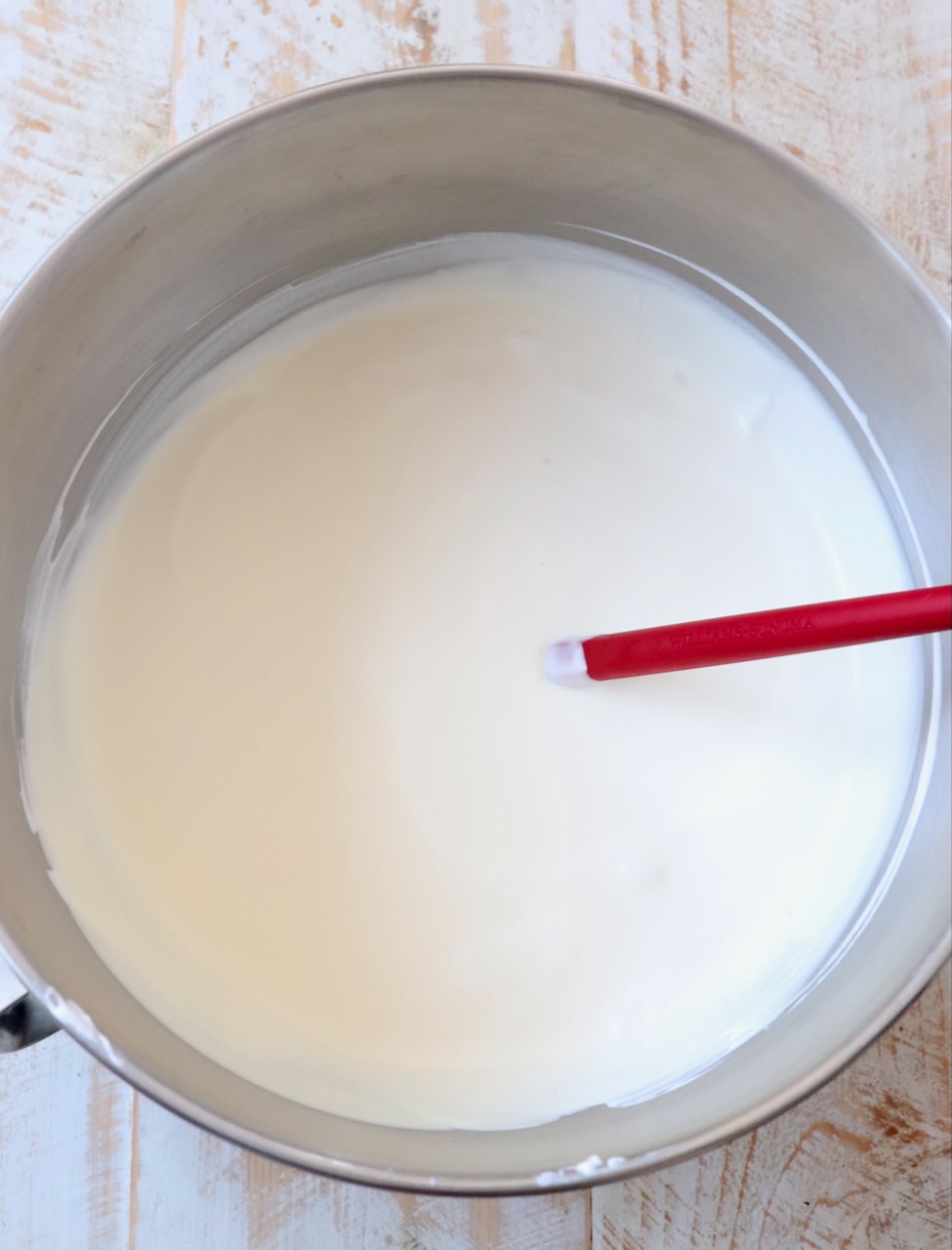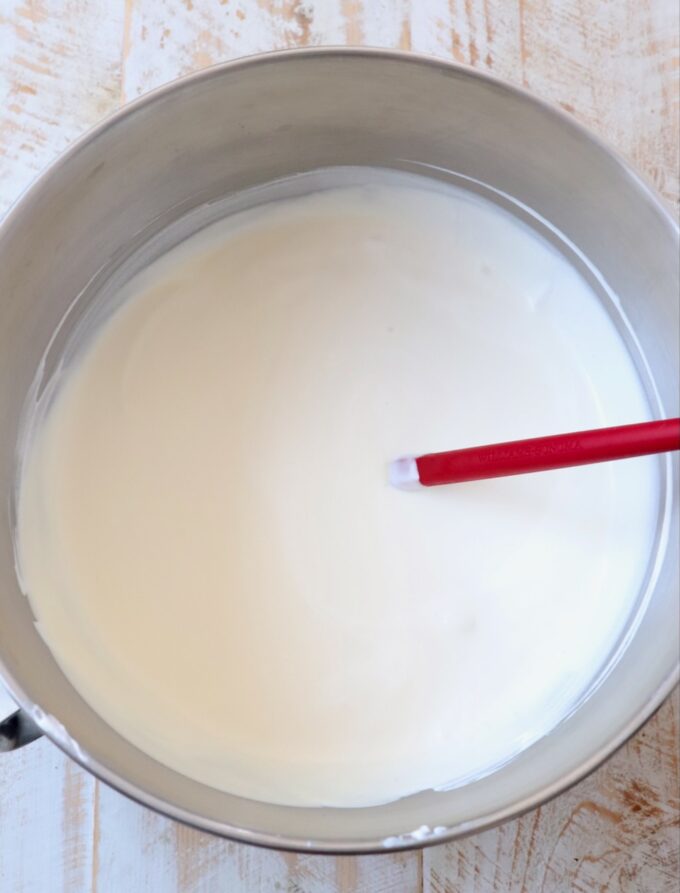 Whip the heavy cream. Pour cold heavy cream into the base of a stand mixer, or to a large bowl. Use the stand mixer or an electric hand mixer to whip the cream. Turn the mixer on to medium-high speed and whip until firm peaks form, about 4-5 minutes. You can also hand whip the heavy cream with a whisk, if you don't have a mixer at home. This will also provide you with a great arm workout!
Add the bacon. Once the heavy cream is whipped, gently fold the condensed milk mixture into the whipped cream with a rubber spatula. Add most of the chopped bacon, reserving a few pieces to top the ice cream.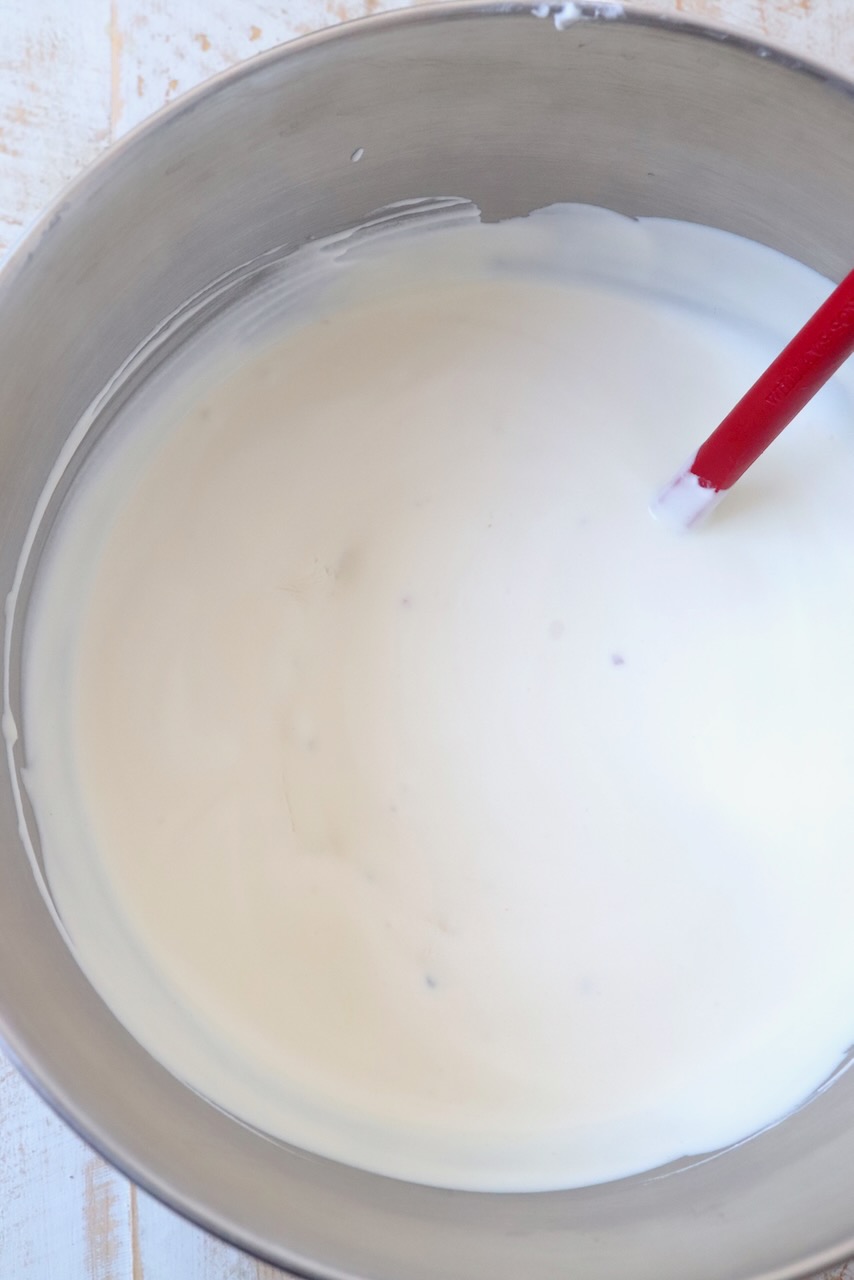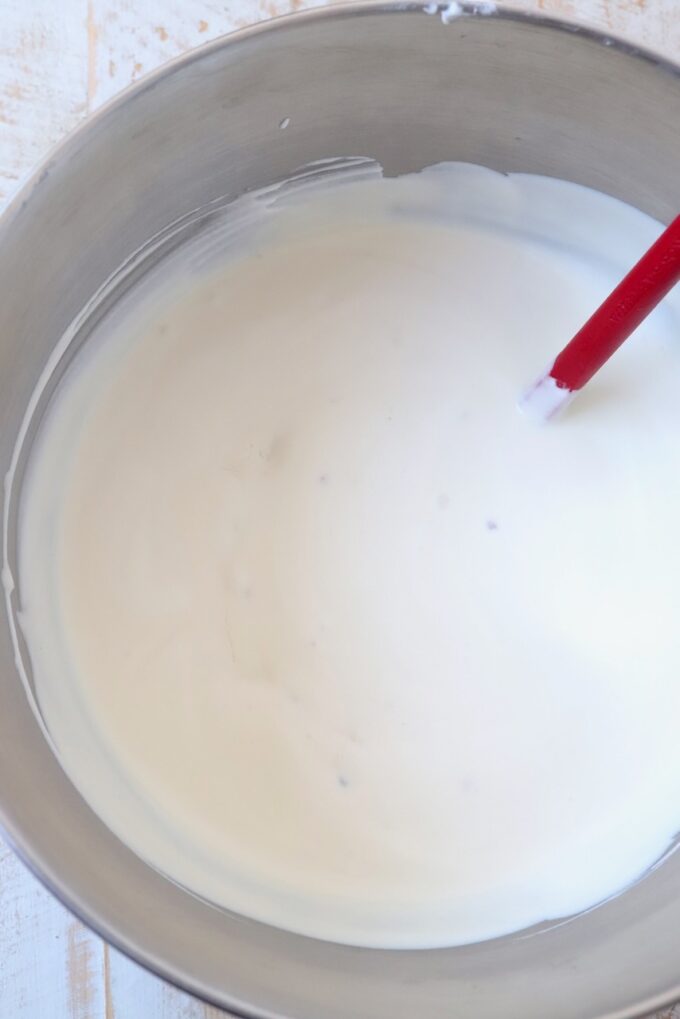 Combine everything. Gently fold the bacon into the ice cream base.
Freeze the ice cream. Pour the ice cream mixture into a 2 quart container, preferably metal, as it will freeze the ice cream quicker. Top with the remaining pieces of chopped bacon. Cover with plastic wrap and place it in the freezer overnight, or for at least 5 hours before serving.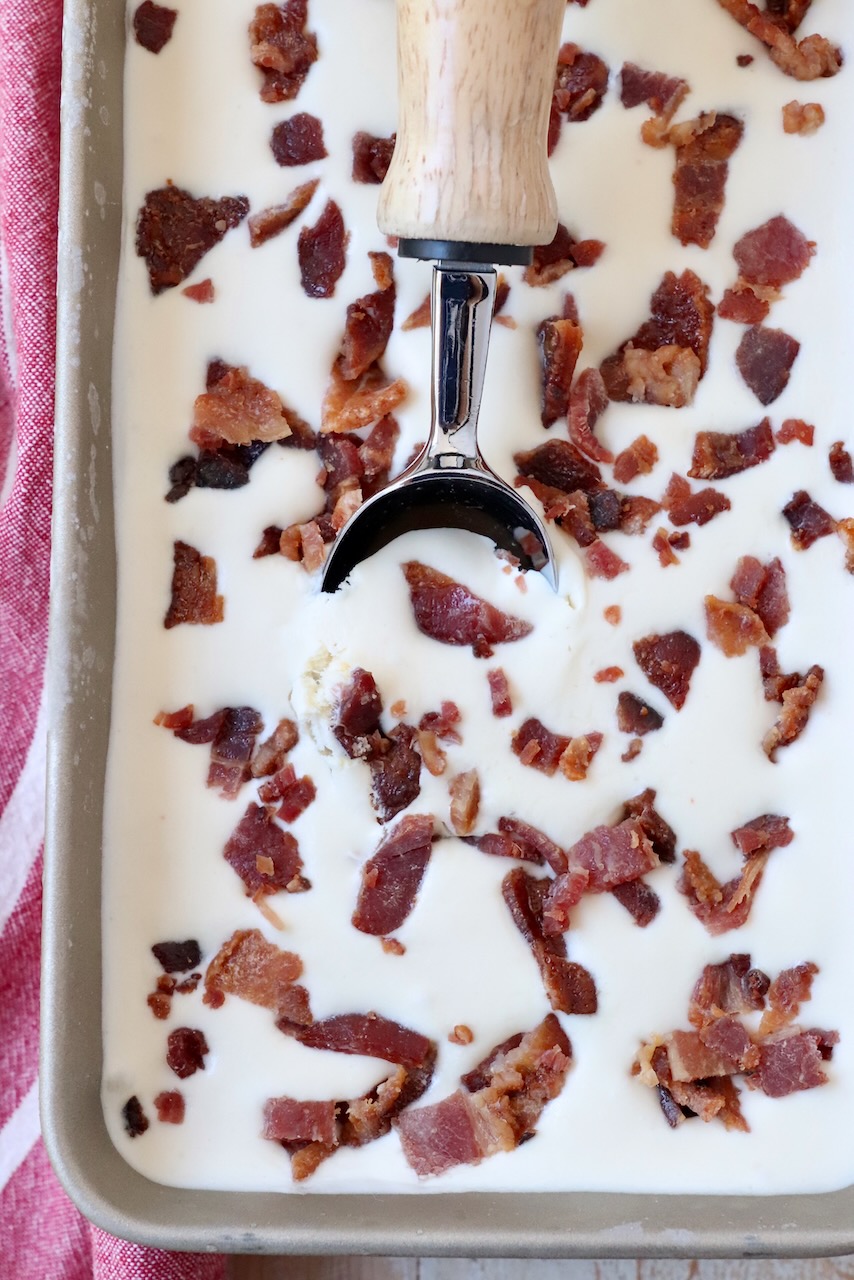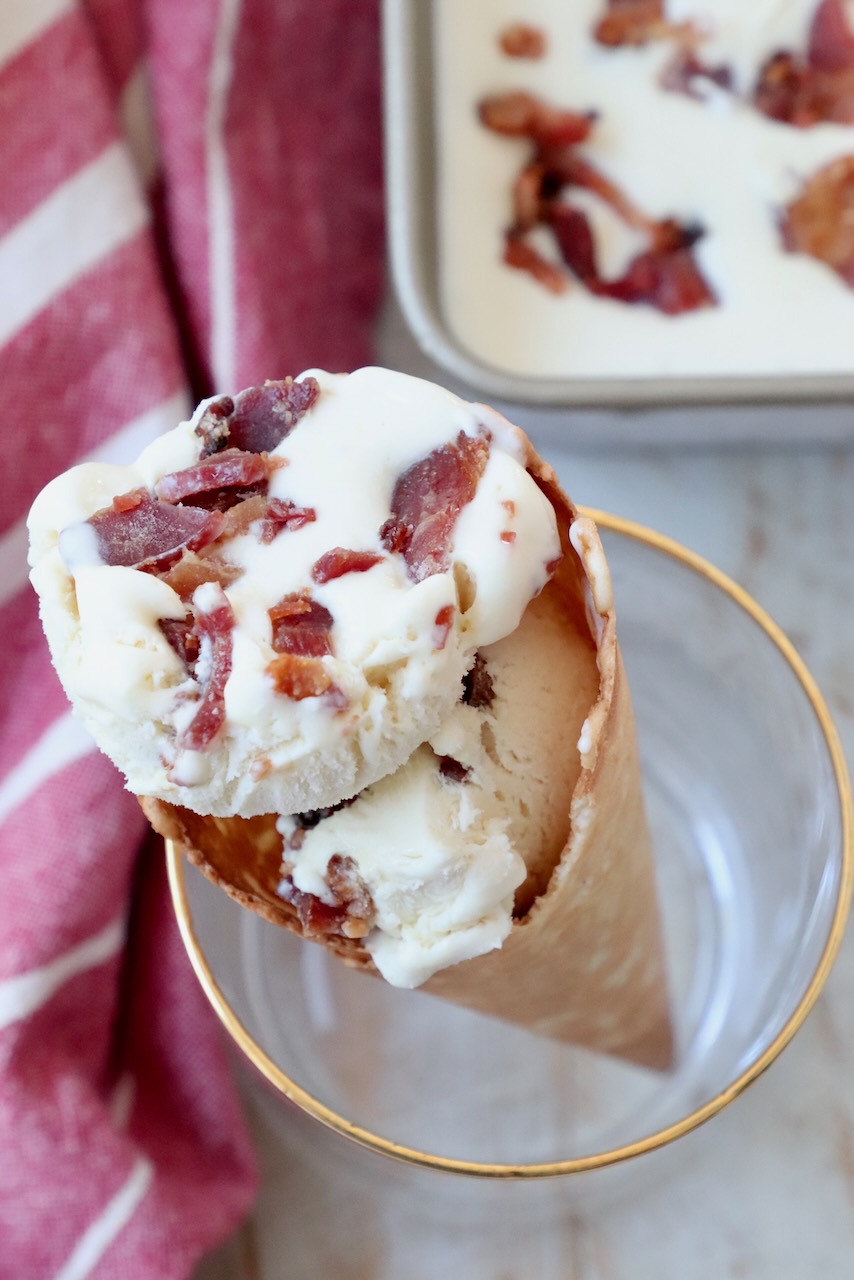 We are a participant in the Amazon Services LLC Associates Program, an affiliate advertising program designed to provide a means for sites to earn advertising fees by advertising and linking to amazon.com.