Buttery, flakey, baked puff pastry dough is wrapped around creamy brie cheese & sweet fig jam in these easy 3 ingredient Fig & Baked Brie Puff Pastry Bites! This delicious appetizer recipe is the perfect pre-dinner snack and great for holiday parties!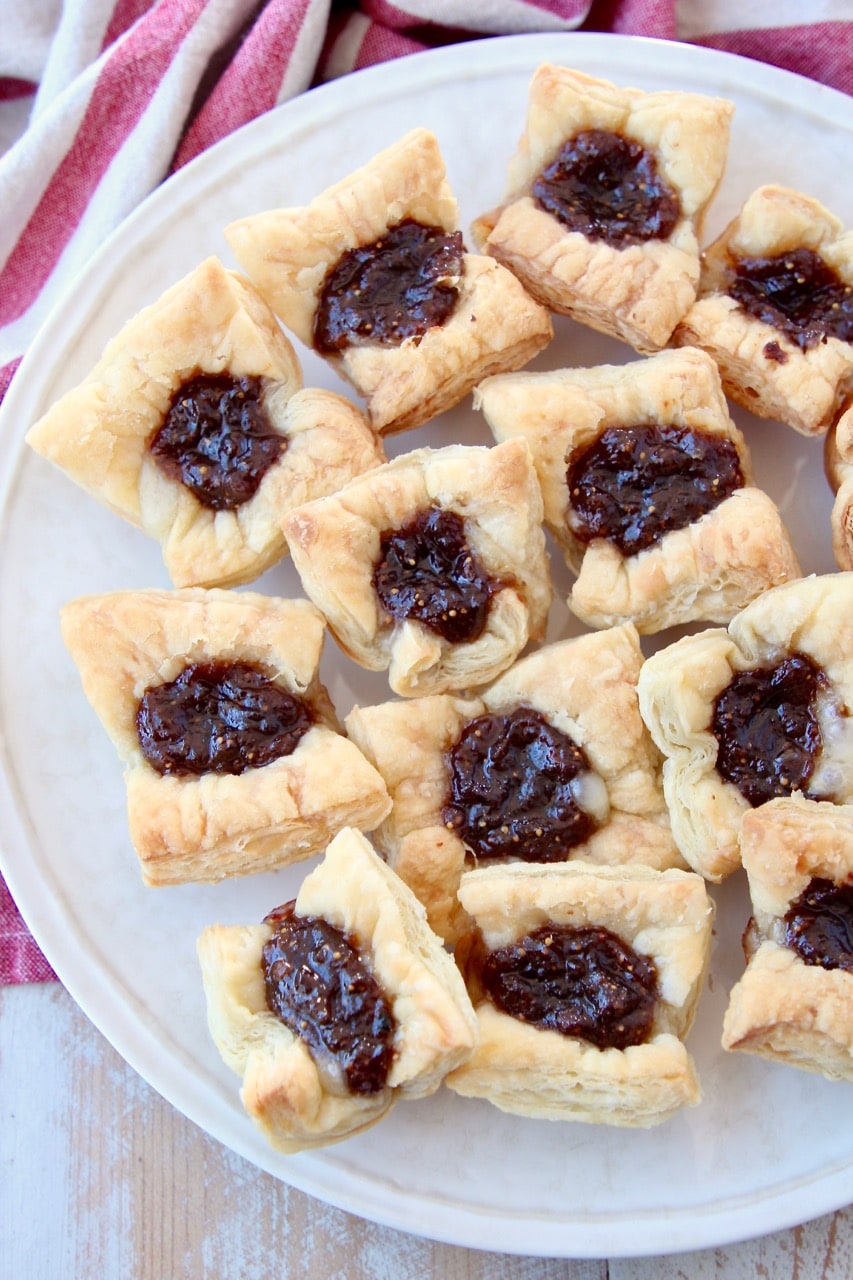 I love baked brie! I mean, who doesn't? It's melty, creamy, cheesy goodness, generally surrounded by sweet friends, like fruit and jam!
Every year around the holidays, people go crazy for this Baked Brie Bread Bowl with Caramelized Pears and this Salted Caramel Pecan Baked Brie. Both are really solid options for serving at parties and guaranteed to be a crowd pleaser!
Now if you're looking for something a little less messy and easier to tray pass, these Baked Brie Puff Pastry Bites are where it's at! All the goodness of brie en croute, (the fancy French term for baked brie wrapped in puff pastry) but in simple bite-sized portions!
I topped these baked brie puff pastry bites with fig jam, but any kind of preserves will work. You can mix up this recipe based on the season. Try strawberry jam on top in the summer and cranberry relish in the winter!
Want to get crazy? Try bacon jam on top! I've done it and it's amazing! To really mix things up, try topping them with a variety of jams, so you and your guests can try different variations of the puff pastry bites!
The best part of this recipe is that no matter how you top them, these puff pastry bites are SO EASY to make and always require only 3 ingredients!