Fluffy homemade Strawberry Pancakes are filled with fresh, juicy strawberries & drizzled with sweet cream cheese syrup. This easy breakfast recipe is made in under 30 minutes and great for kids and adults!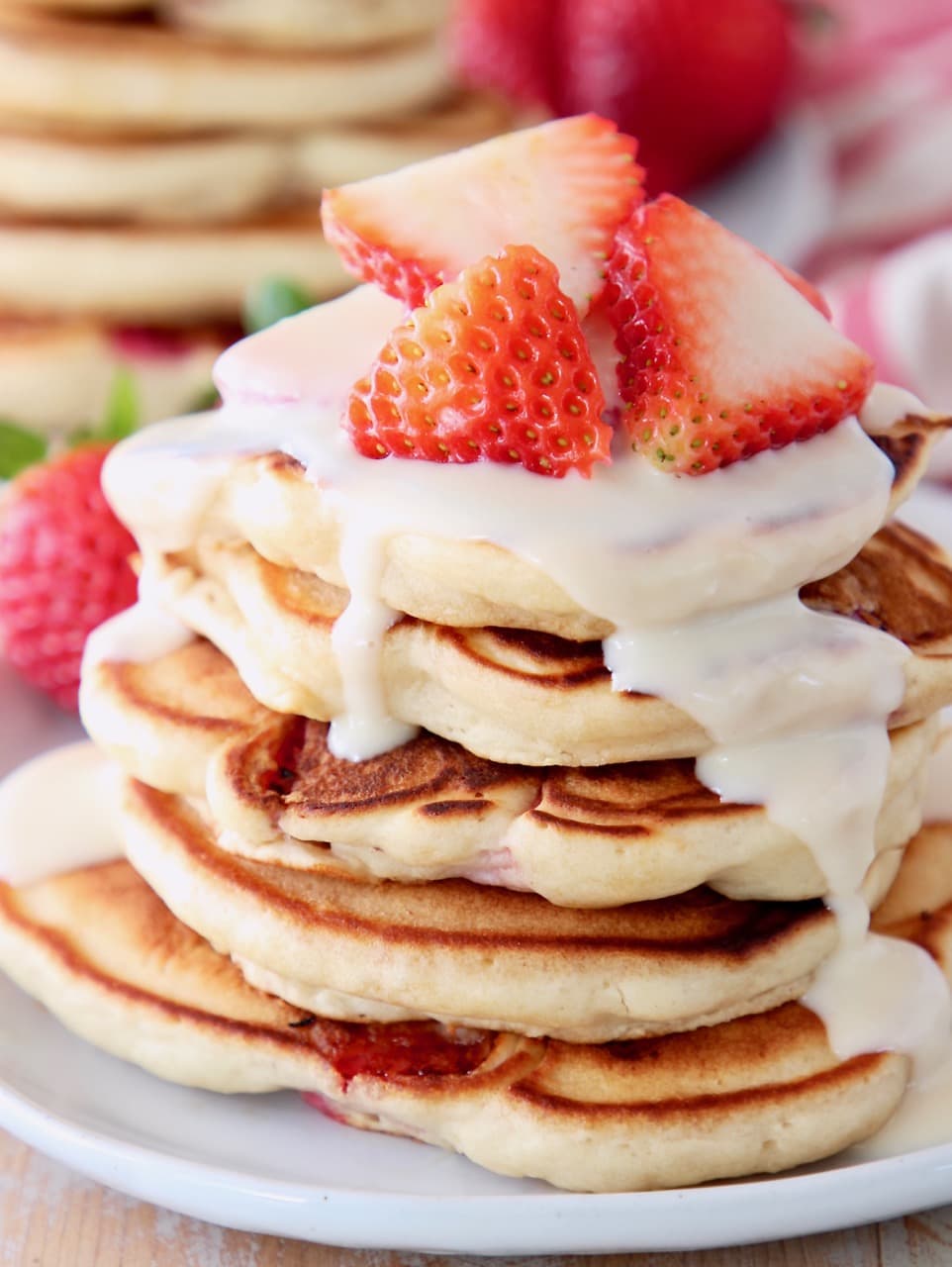 Breakfast is one of my favorite meals of the day! It can be sweet or savory.
It can include dishes that resemble dessert, yet are a perfectly acceptable way to start the day. Like these Blueberry Cream Cheese Muffins with a Chocolate Crumble or this Caramel Apple Bread Pudding.
Sweet treats for breakfast are one of my guilty pleasures. And these Strawberry Pancakes with Cream Cheese Syrup are at the top of my guilty pleasure list!
Cream Cheese Syrup, yes that is an actual thing. And if not, I just made it happen!  You're welcome! 😉
I've been making these homemade pancakes for years and I guarantee they'll be the best, most fluffy pancakes you've ever had. You can even substitute other ingredients for the strawberries, such as blueberries, chocolate chips or sliced bananas.
Adding the cream cheese syrup is totally optionally. But I would be doing you a disservice if I didn't highly encourage you to make the cream cheese syrup!