Old-Fashioned Homemade Ice Cream
This post may contain affiliate links.
My families Old Fashioned Homemade Ice Cream recipe goes back generations! It's a delicious vanilla ice cream, perfect for summer BBQs and parties!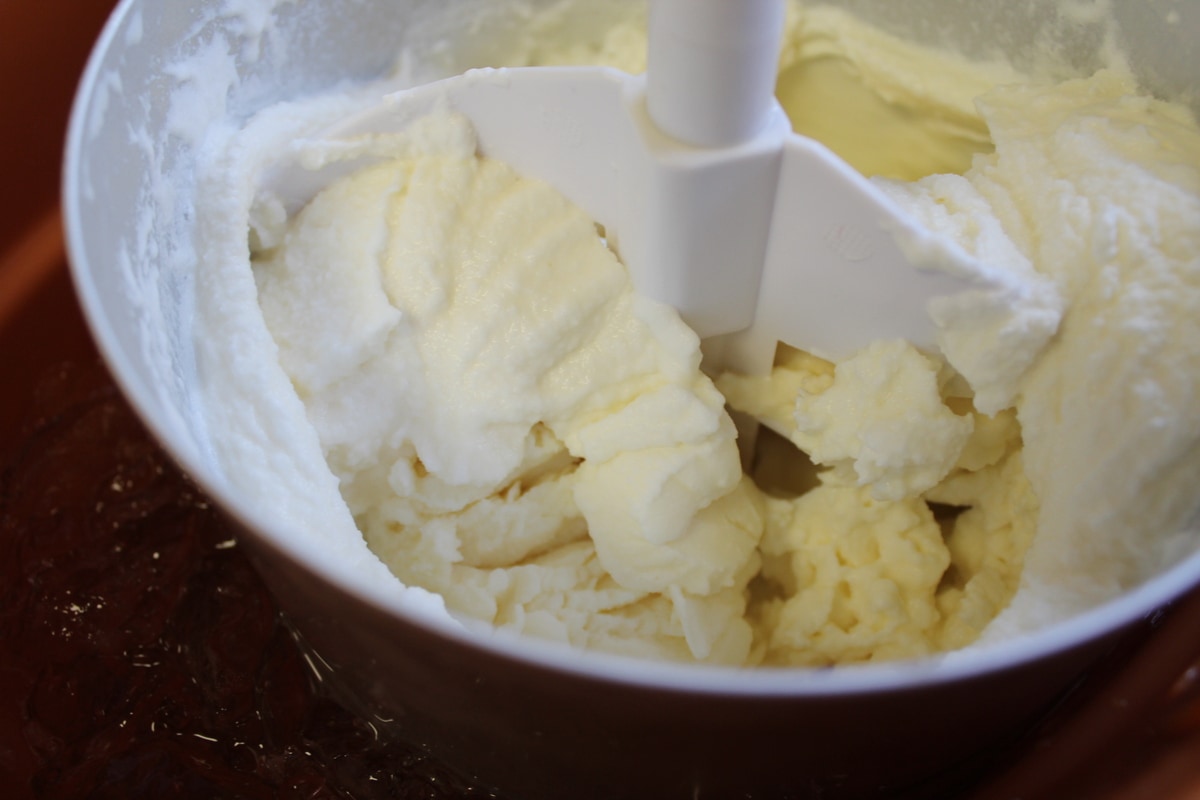 Just in time for Memorial Day BBQ's I'm happy to pass on my families homemade ice cream recipe.
It seems that this delicious dessert only gets made on holidays and special occasions, but its simple to make and requires little prep time so I made it for an NBA Playoff party at my house!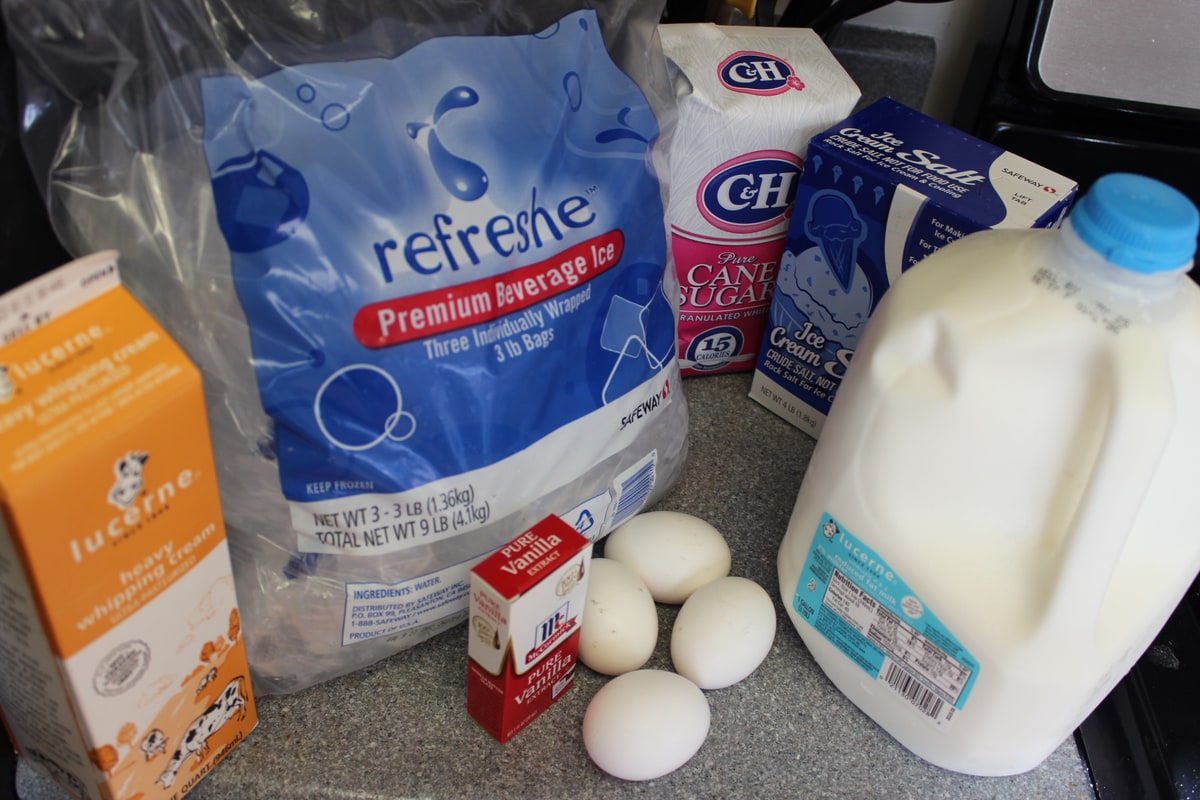 Ingredients
1 1/2 cups sugar
1 tbsp vanilla
1 quart whipping cream
4 eggs (beaten)
3/4 gallon milk
12 lbs crushed ice
2 cups ice cream rock salt
Start by combining the sugar and vanilla in the base of an ice cream machine.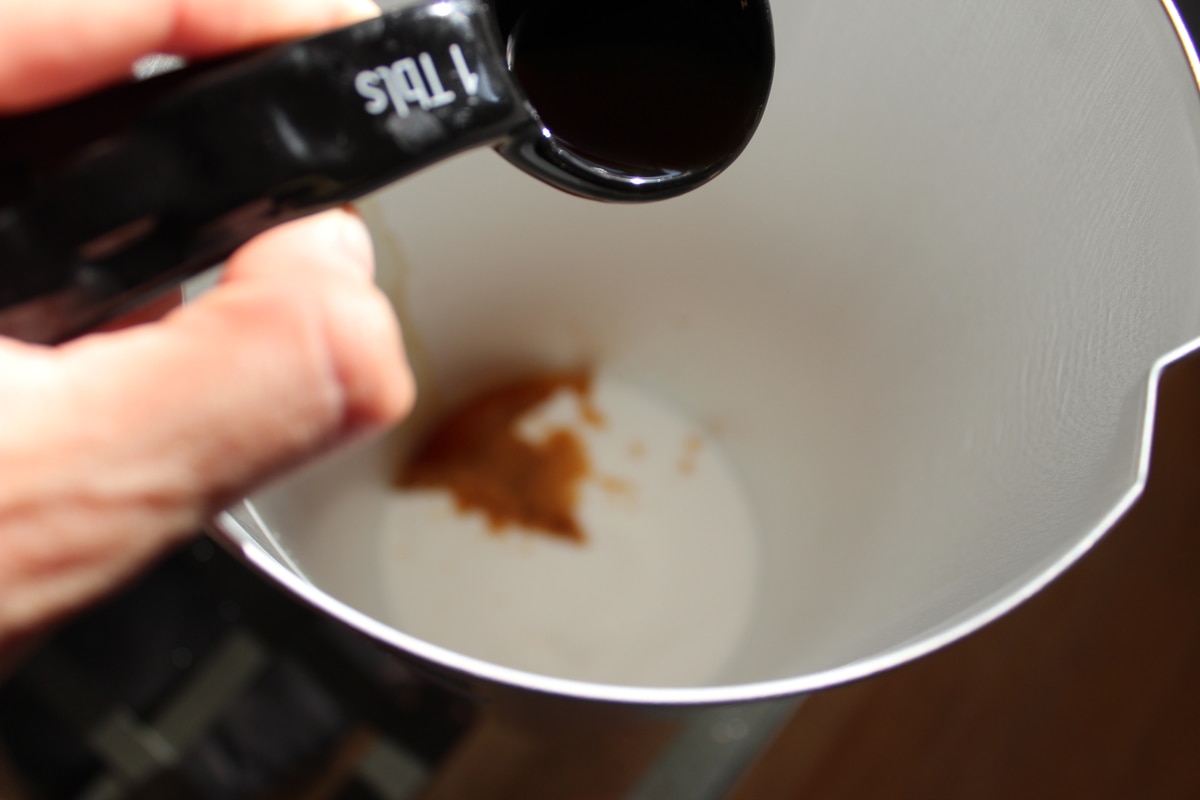 Then add the whipping cream.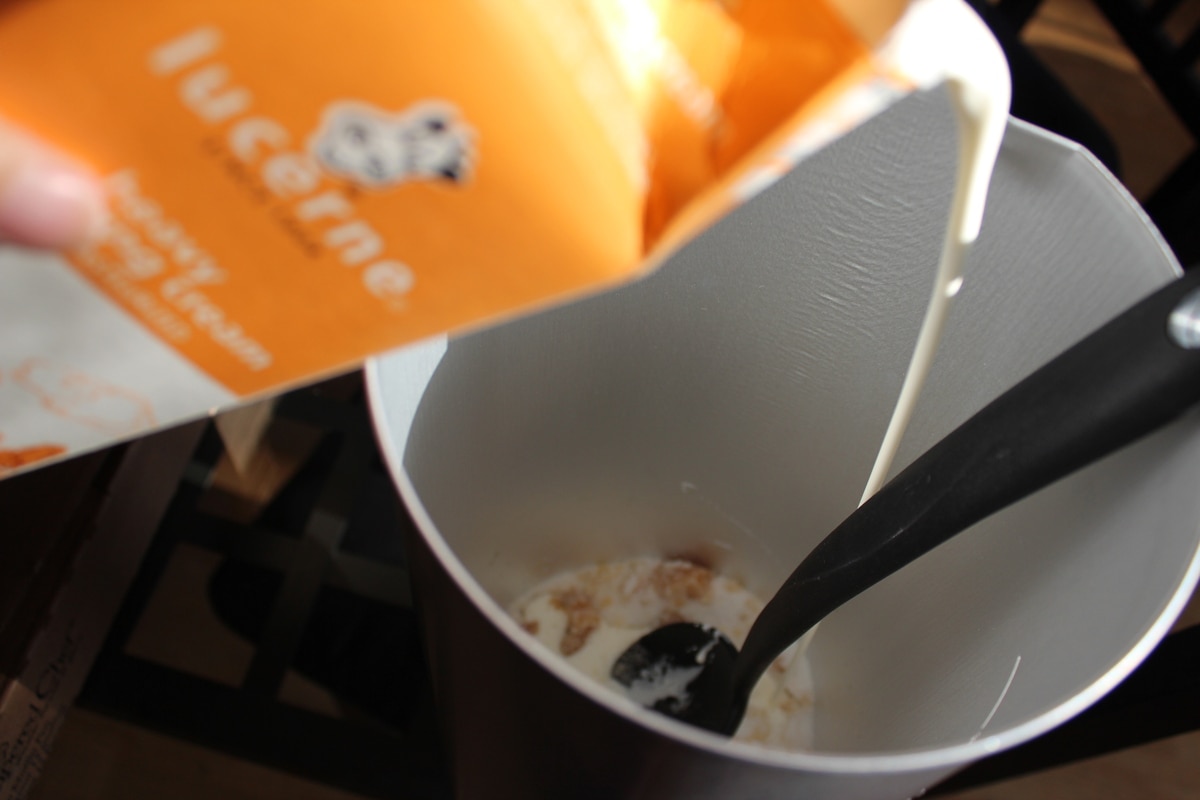 Next, heat 2 cups of milk slowly over low heat. Add the beaten eggs once the milk is warm, but not hot enough to cook the eggs.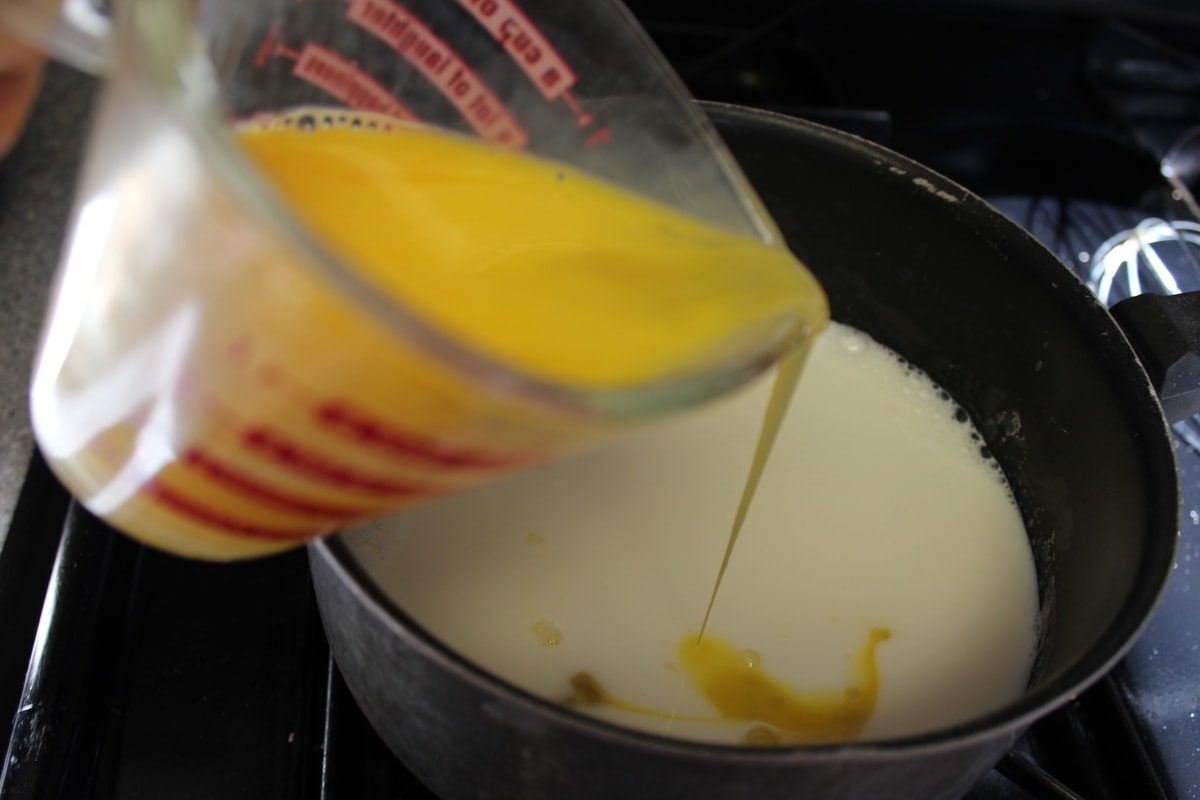 Whisk together well.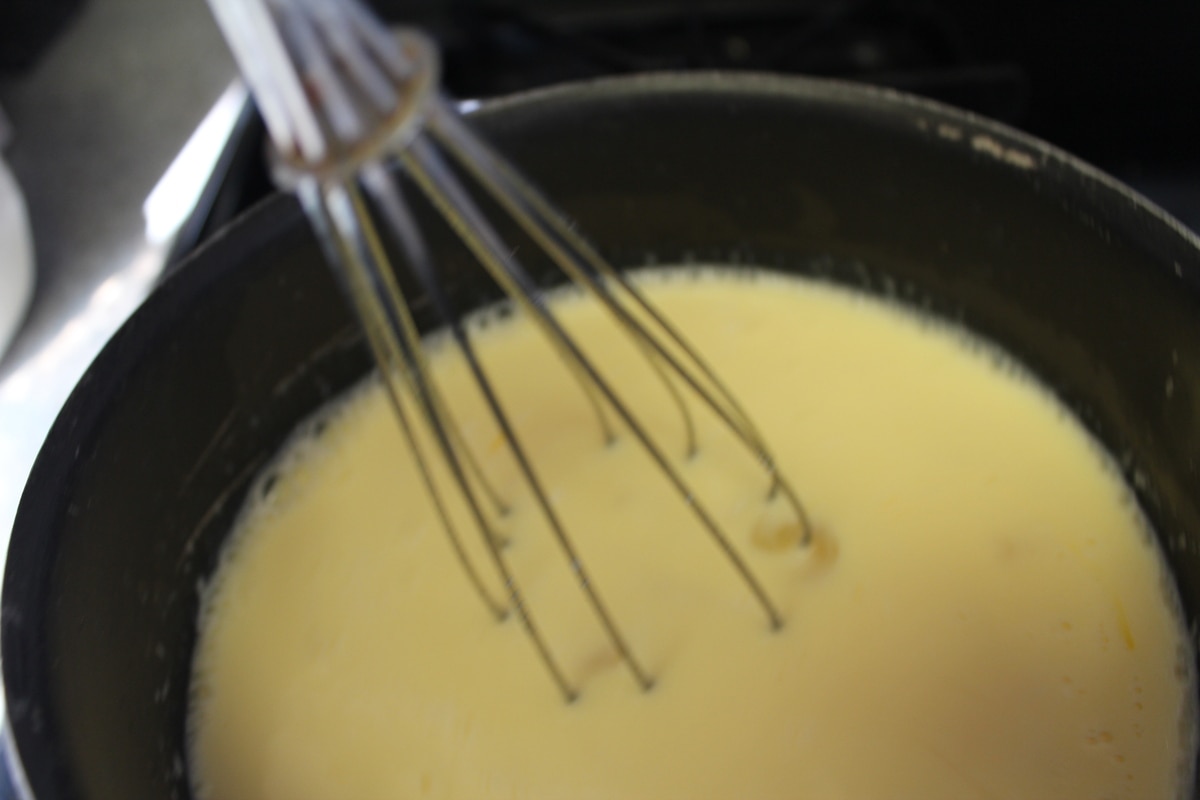 Leave the mixture over low heat for 2-3 minutes, making sure the mixture does not become too hot and cook the eggs.
Next, add the mixture to the ice cream machine base.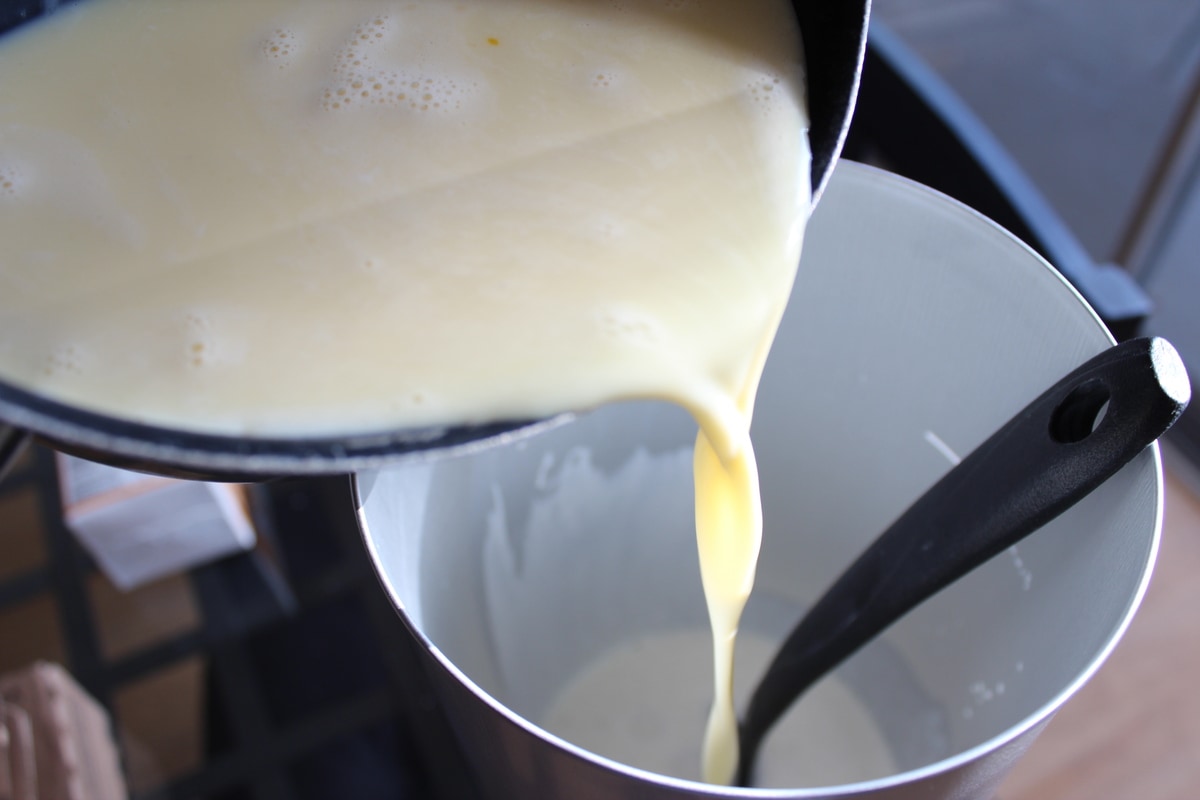 Finally, add the milk.  Most ice cream machines have a "fill line" inside the base. If yours does not, stick with my measurement, if it does fill milk to that line.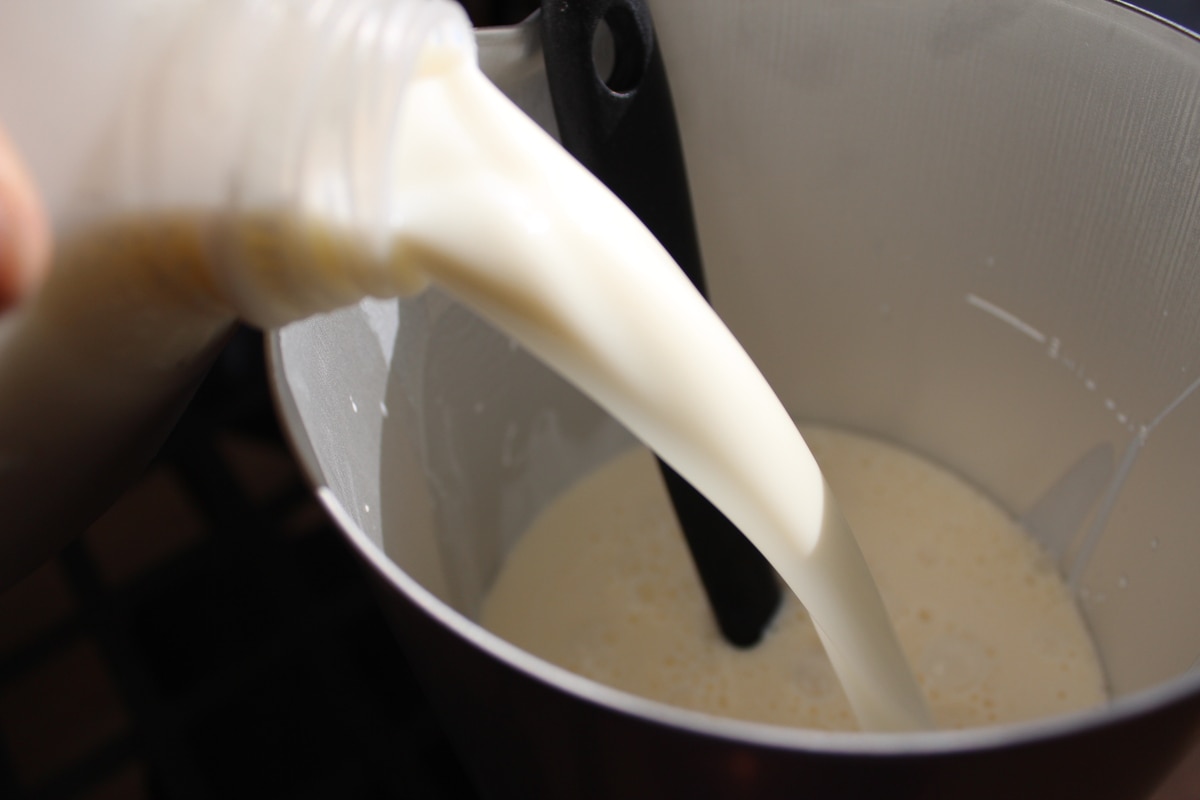 Stir everything together then place the base into the machine. Surround the base with ice and rock salt. Start with approximately 4-6 lbs ice and 1/2 cup rock salt.
Be sure to place the machine inside a sink or outside on a patio where the ice can melt off.
Also, remember to keep filling the machine with ice and rock salt so that the ice cream will continue to freeze quickly.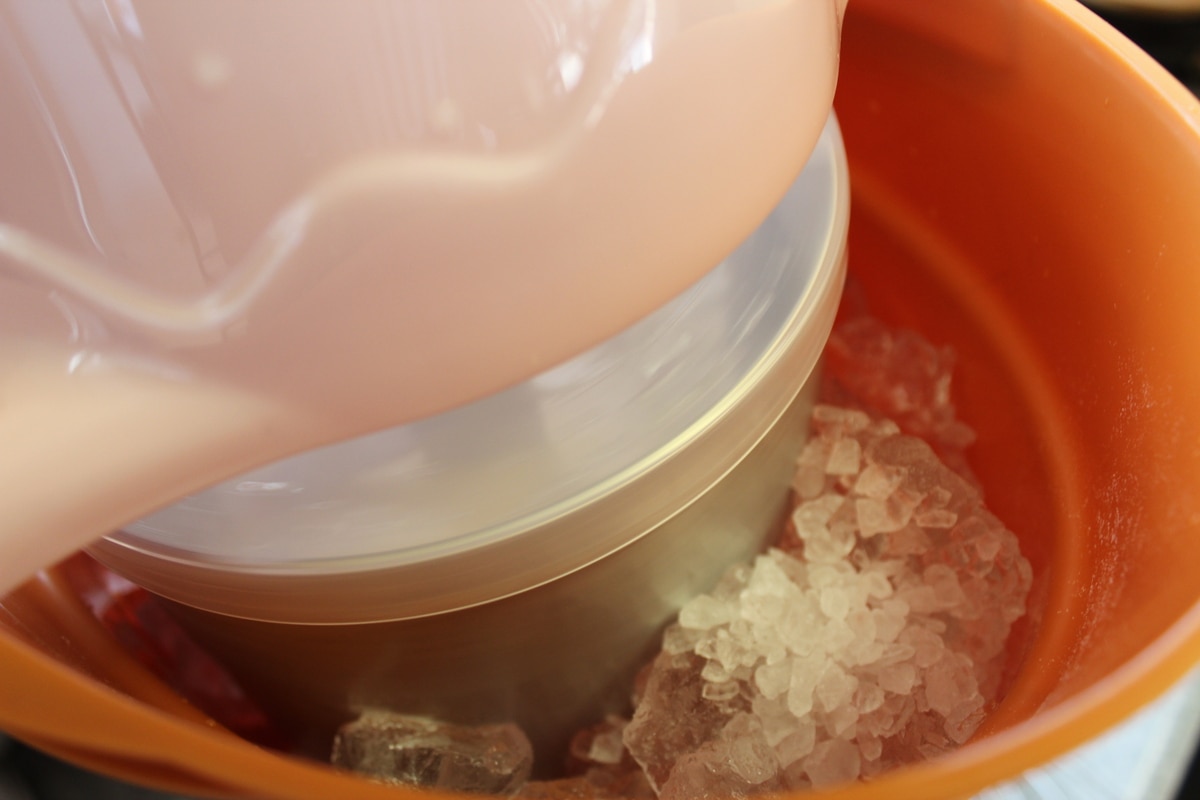 As soon as the machine stops, the ice cream is ready!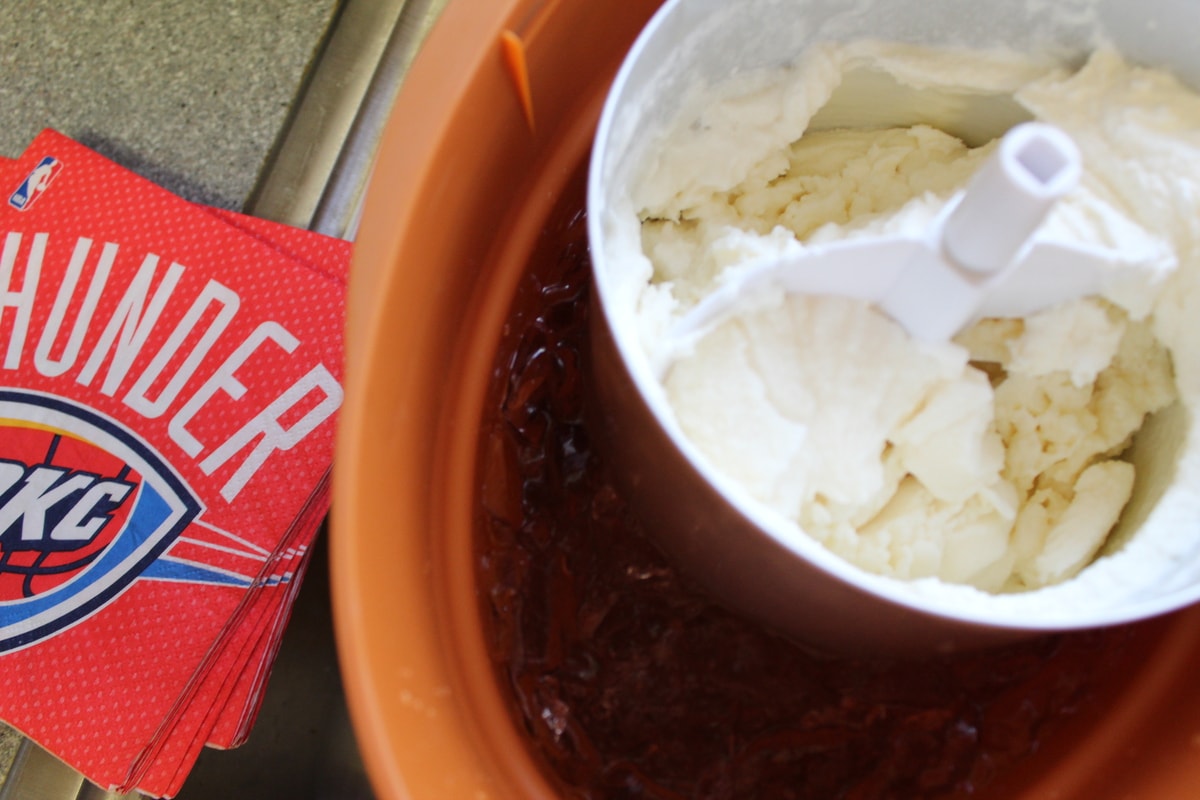 Got my Thunder napkins and it's time to serve!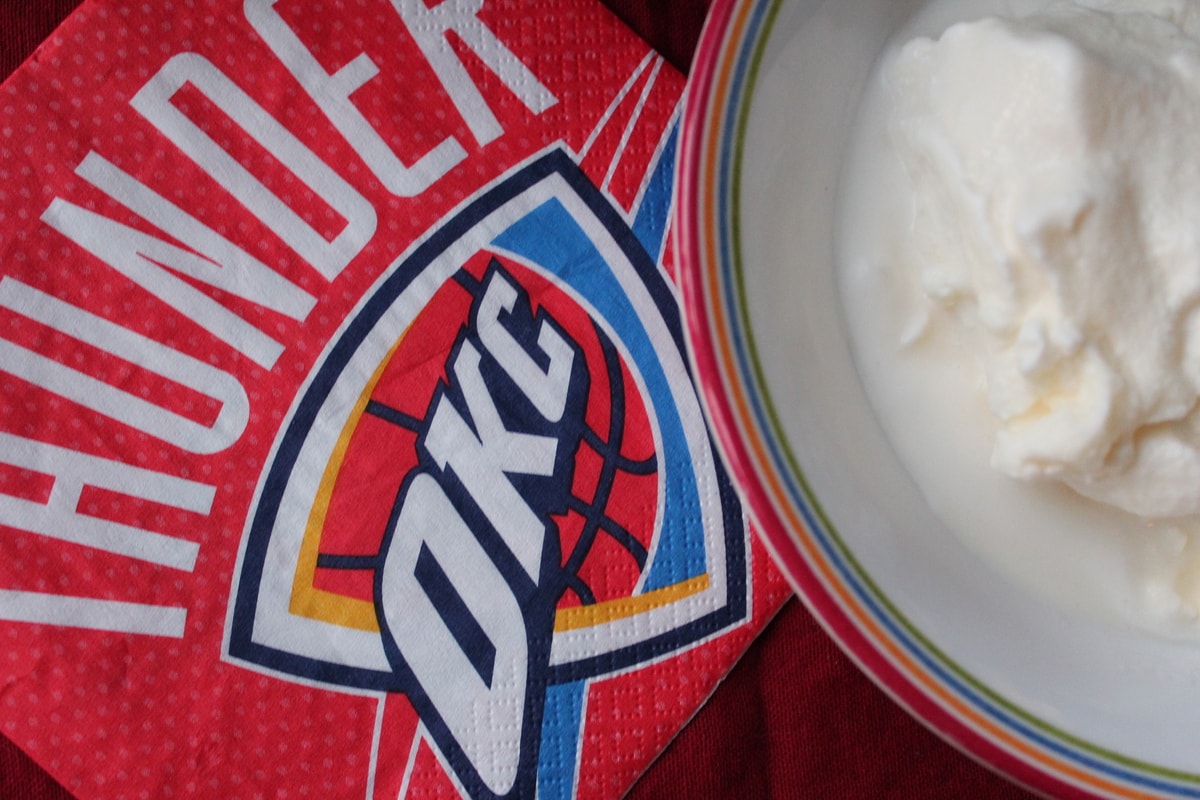 Don't mind that it slightly melted while trying to get the "perfect shot" on my balcony as the sun was setting!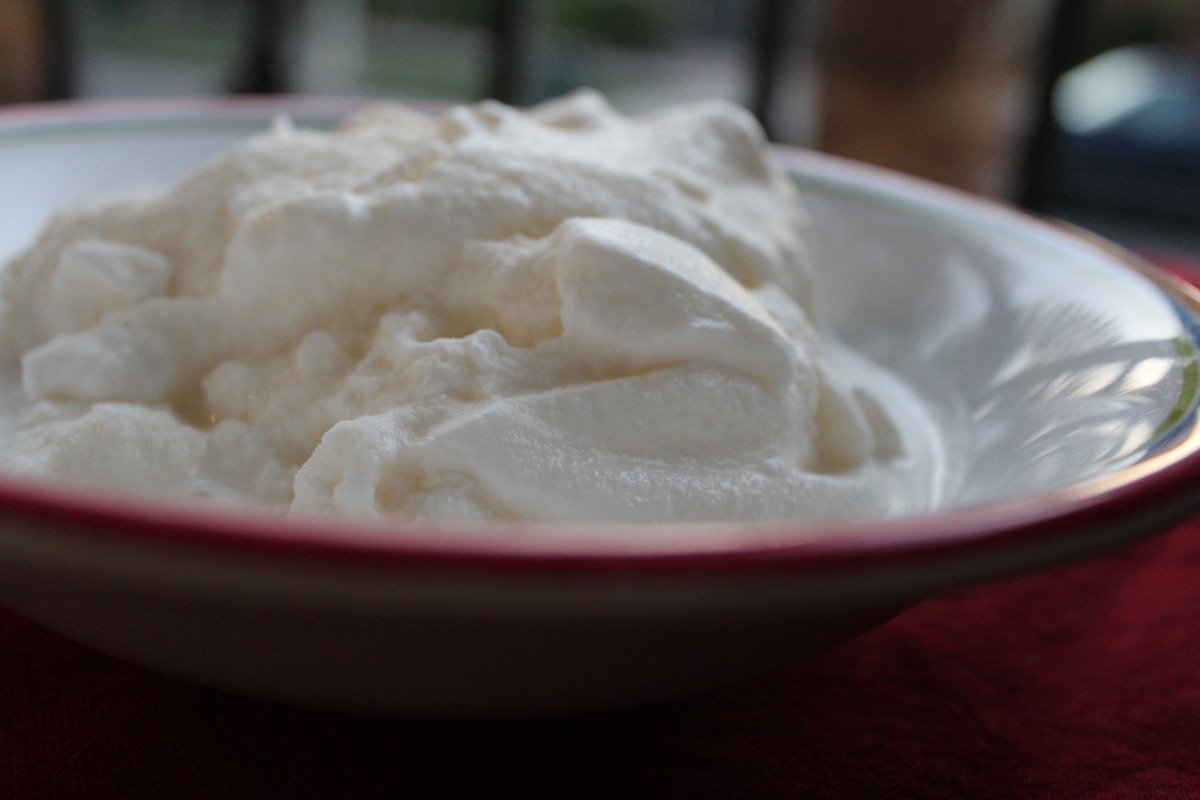 Happy Memorial Day Weekend and Thunder Up!
We are a participant in the Amazon Services LLC Associates Program, an affiliate advertising program designed to provide a means for sites to earn advertising fees by advertising and linking to amazon.com.