Italian sausage and ground beef are combined with Italian herbs, parmesan & ricotta cheese  in the best Italian meatloaf ever! This recipe is made in under an hour for an easy meal!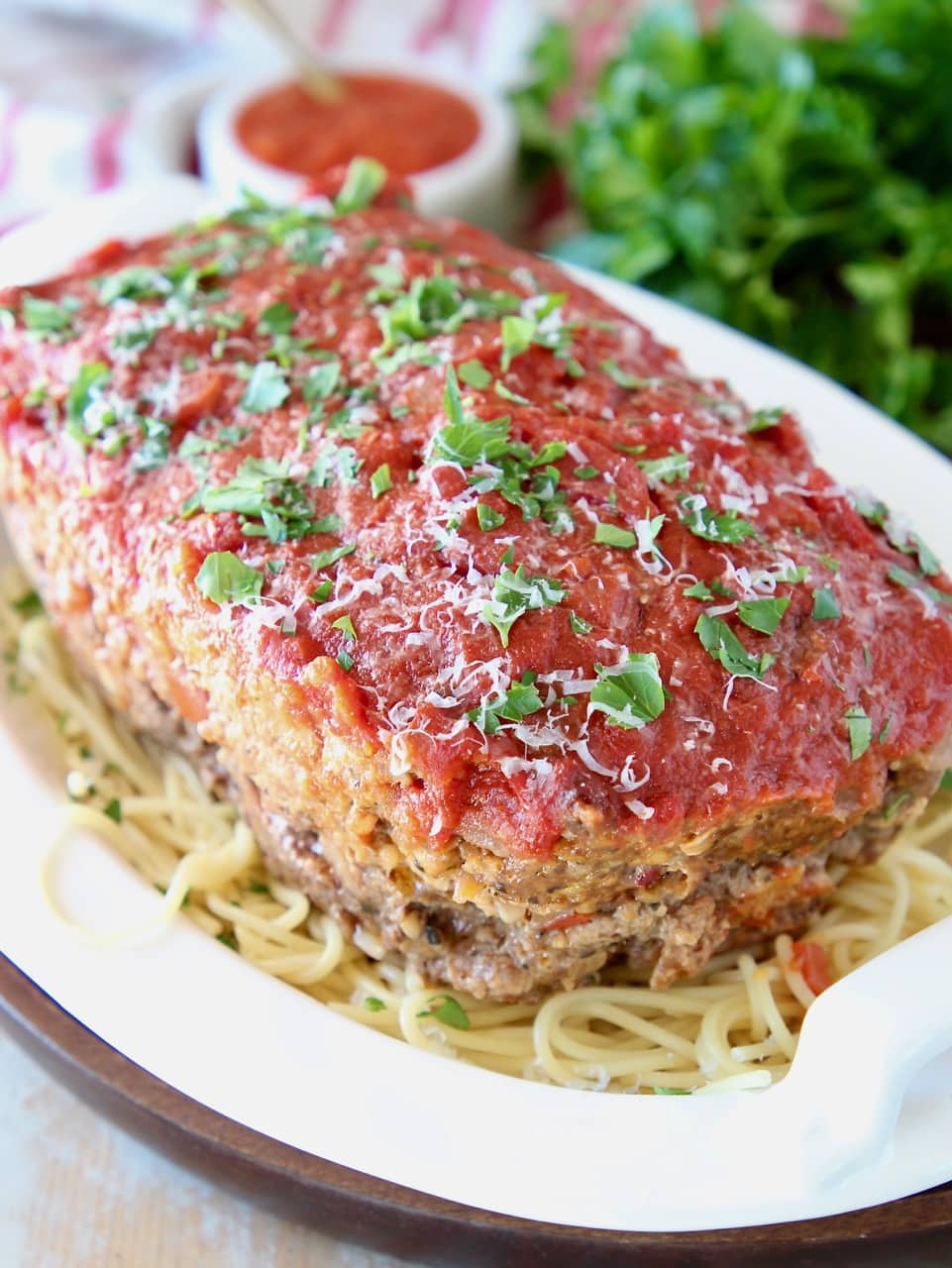 I used to think that meatloaf was boring, that is until I started putting my own spins on the classic dish! I mean, who can deny a Buffalo Cheesy Meatloaf? It's meat, cheese and buffalo sauce, and it's so delicious!
And there's 100% chance you'll fall in love with the Bacon Wrapped Meatloaf. It's meat wrapped in meat, what's not to love?
With so many delicious meatloaf recipes to choose from, it's hard to pick a favorite. Though this Italian Meatloaf definitely ranks up at the top!
Since originally making this recipe 6 years ago, I've tweaked it and updated it to create THE BEST Italian Meatloaf ever. Seriously, ask my friends! I make this all the time when I want to impress my guests. As described by one friend, "It's like the most giant, delicious meatball ever!"
The key to any great recipe for meatloaf or meatballs is a combination of meats. In this recipe I used Italian pork sausage and ground beef. The Italian sausage can be mild or spicy, your choice!
I then add ricotta cheese to the meatloaf to give it an extra creamy texture. I guarantee, this will be the best meatloaf you ever eat and you'll want to make it again and again!