Slow Cooker Kale Turkey Soup is made with white beans and lean ground turkey. It's a healthy, gluten free recipe that's easy to make in a crock pot!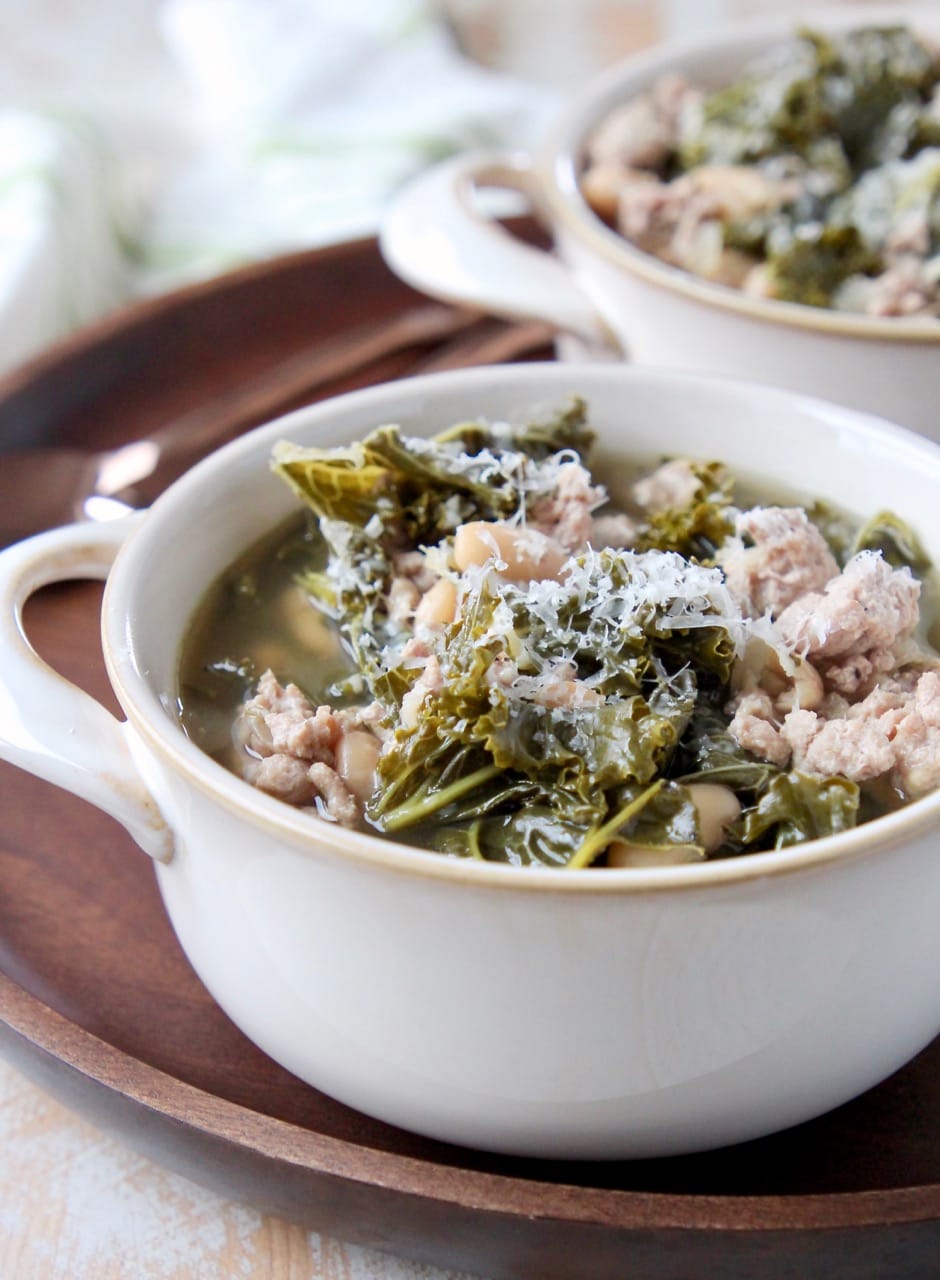 Crock pot soups are my jam! They're so easy to toss together in the morning and such a delicious dinner to come home to!
Taco Soup is one of my childhood favorites, that I continue to make over and over again! And Kurt requests this French Onion Meatball Soup almost every week. But when it comes to a soup that's light and flavorful, this Turkey Kale Soup is my go-to!
Lean ground turkey, fresh kale, diced onions and cannellini beans keep this soup light and healthy. While oregano, fennel seeds, garlic, salt and pepper add delicious flavor!
Serving this soup with a warm and crusty baguette for dipping is totally optional, but highly recommended!