This post brought to you by Healthy Choice.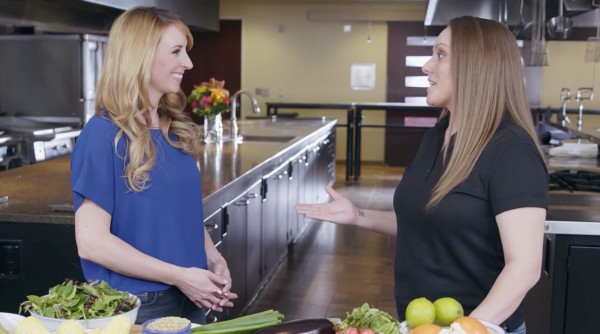 A few weeks ago, I had the opportunity to visit the Healthy Choice Headquarters  to chat with Chef Jackie about what healthy means to me, and to the Healthy Choice brand.
I also spent some time chatting with Chef Jackie about substituting healthy ingredients into recipes that still pack a ton of flavor!

I've highlighted some of my favorite healthy swaps below, along with my favorite recipes that incorporate those healthy swaps, to help you start cooking with more flavor and less fat!
Olive Oil instead of Butter
Maple Syrup instead of Sugar
Zucchini Noodles instead of Pasta
You'll find healthy swaps like these in Healthy Choice's new Organic Simply Café Steamers. Look for the Sweet & Spicy Asian Noodle Bowl, Creamy Spinach & Tomato Linguini, Unwrapped Burrito Bowl & Three Cheese Tortellini on your grocers freezer shelves soon!