28 Buffalo Chicken Recipes
This post may contain affiliate links.
Ditch the wings, keep the buffalo sauce! These 28 Buffalo Chicken Recipes will give you all the flavors you love about wings, without the mess. These recipes are easy to make and include dishes with chicken breasts, shredded chicken and ground chicken.
This list includes everything from party appetizers, to main dishes for dinner. It also includes healthy keto recipes, easy Crock Pot meals and cheesy pastas. With all of these recipes, I guarantee you'll find a new favorite buffalo chicken dish!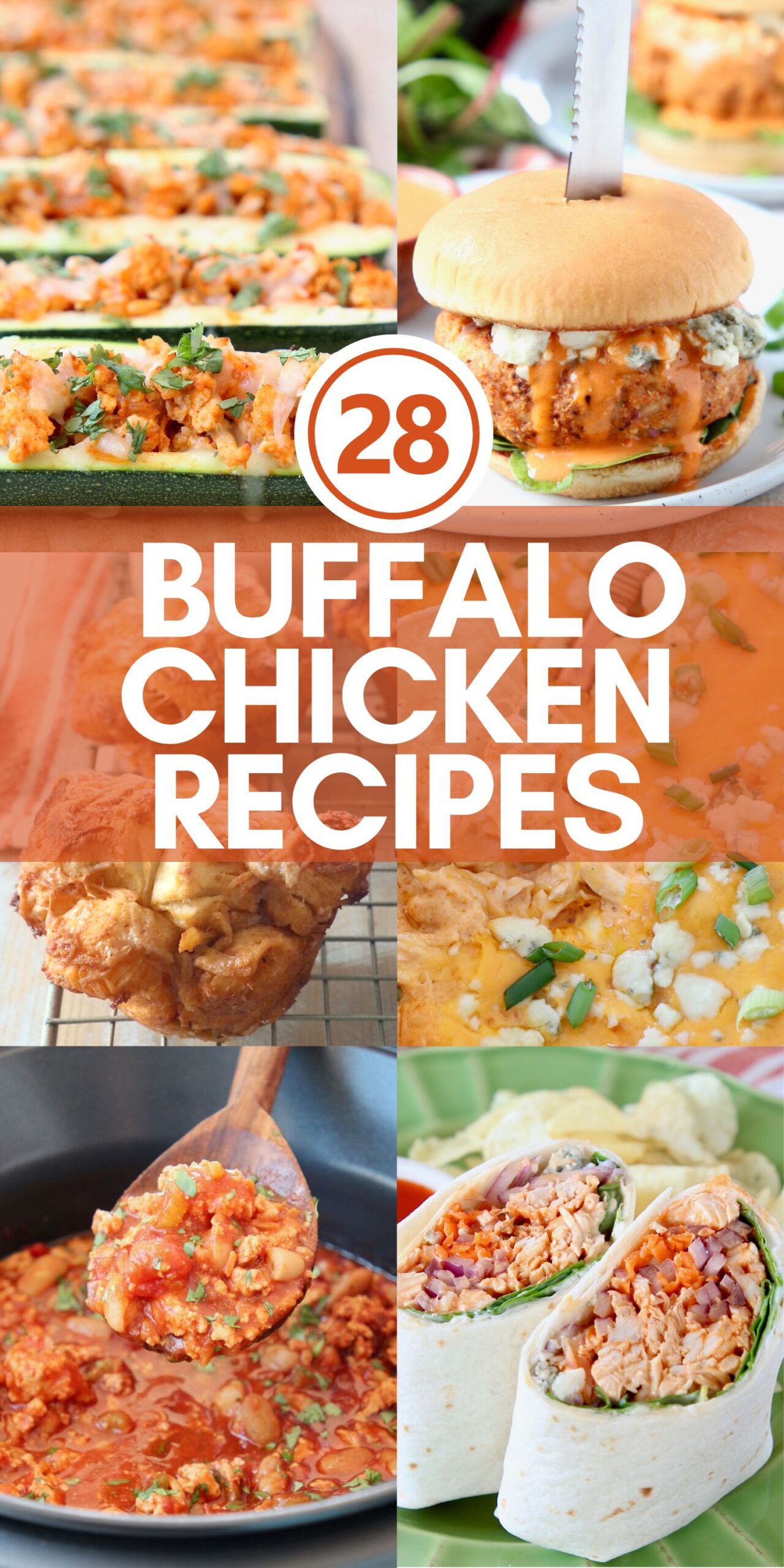 A few years into my blogging journey I was crowned "the queen of buffalo sauce" by my friends and followers. My love for creating delicious recipes with this spicy sauce was obviously apparent to everyone around me! Since 2011 I've shared over 65 recipes with buffalo sauce on the blog!
The most popular recipe of all time on the blog just so happens to be on this list, scroll down to #5 to see which one it is! While most people think of chicken wings and game day appetizers when they think of buffalo sauce, this sauce can also be used to amp up stuffed peppers, pasta dishes and meatballs.
Each of these buffalo chicken recipes are easy to make, and always a crowd pleaser! I buy Franks Red Hot Buffalo Sauce by the gallon on Amazon, but feel free to use your favorite brand of buffalo hot sauce.
Comment below and let me know which recipe you'll try first!
We are a participant in the Amazon Services LLC Associates Program, an affiliate advertising program designed to provide a means for sites to earn advertising fees by advertising and linking to amazon.com.