Cajun Seasoning
This post may contain affiliate links.
Mix up a batch of this Louisiana-style Cajun Seasoning to season shrimp, chicken or vegetables. It's got just the right amount of heat and tons of flavor! You'll never buy a jar of seasoning again when you see just how easy it is to make your own delicious mix at home.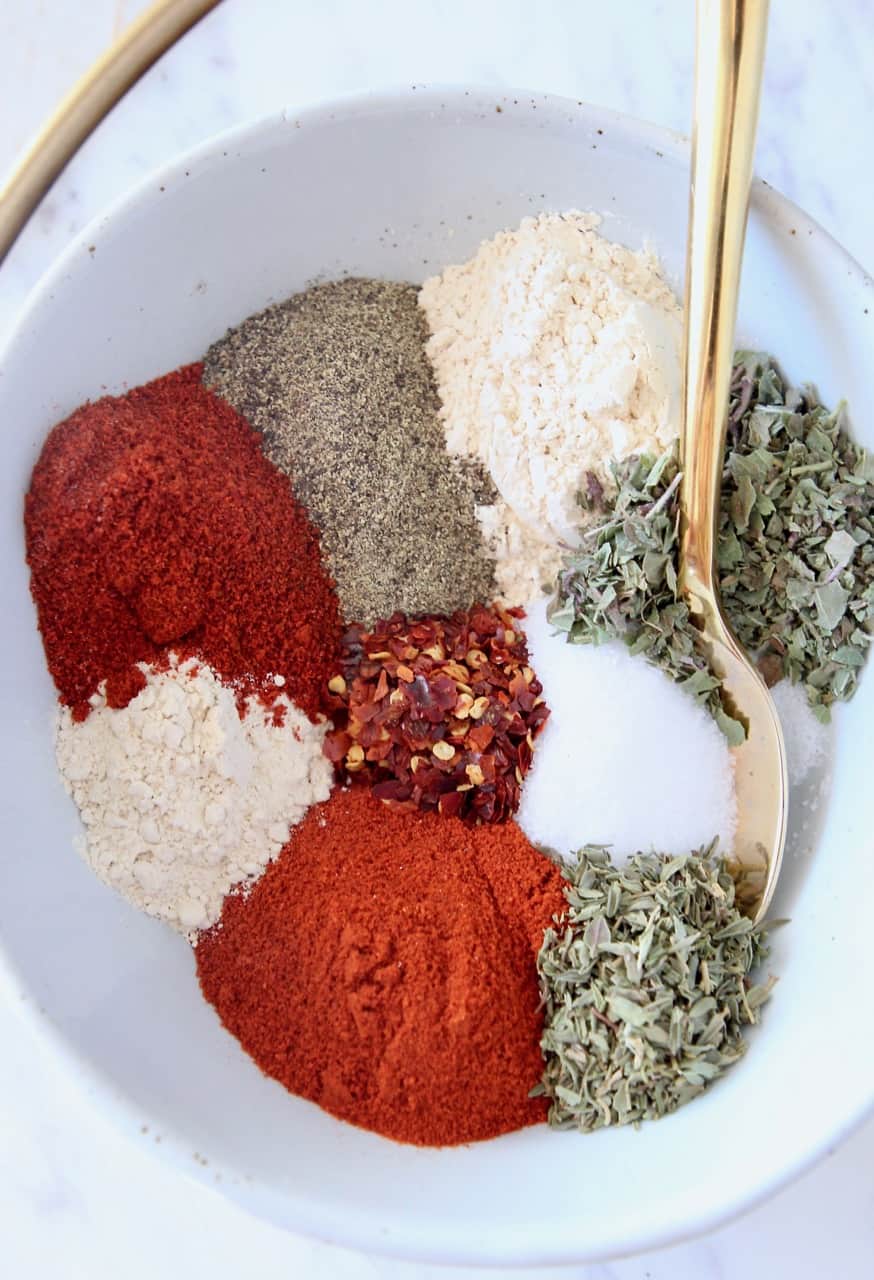 When it comes to stocking your pantry with delicious spice mixes, I've got you covered! Since 2010, I've been sharing my favorite homemade seasoning blends and they've been some of the most popular recipes on the blog! Don't just take my word for it, check them out for yourself!
Once you realize how much more flavor you get from these homemade spice blends and just how easy they are to make, you'll never go back to the store bought stuff again!
When it comes to homemade Cajun seasoning, you want a blend that combines flavor and spice. After all, it wouldn't be true Cajun cuisine without some heat!
This seasoning is great on it's own, but I also use it to make the world's best Cajun marinade, perfect for chicken, seafood or beef! Mixed with a little olive oil, lemon juice, apple cider vinegar and hot sauce, this recipe is transformed from a delicious seasoning, into an out-of-this-world marinade that you just have to try!
So what are you waiting for? It only takes 5 minutes to mix up this seasoning blend and it's made with common spices that you probably already have in your pantry! Let's get mixing!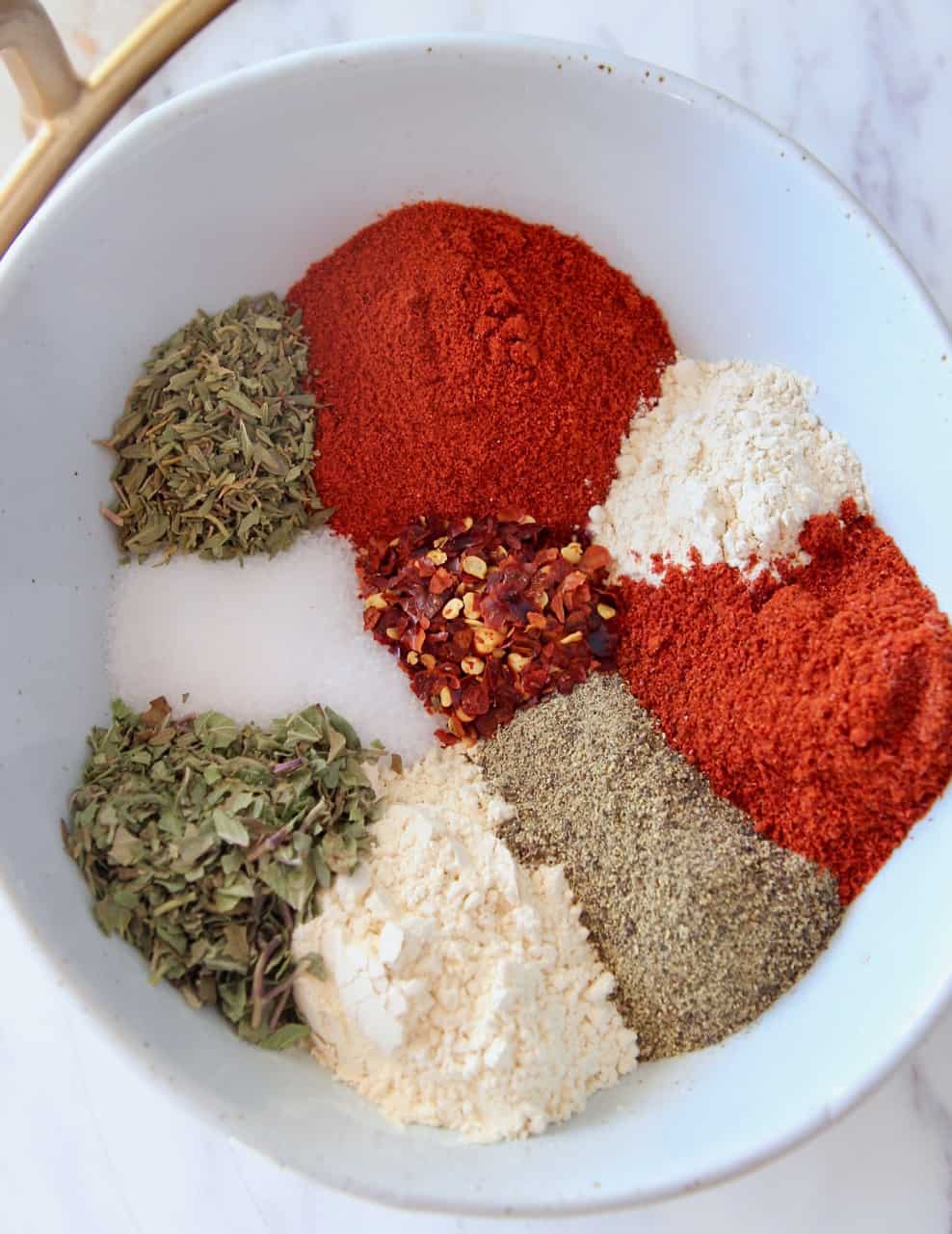 Ingredients
Paprika – if you like a smoky flavor, use smoked paprika.
Kosher salt
Garlic powder
Ground black pepper
Onion powder
Dried oregano
Cayenne pepper – this is what brings the heat in Cajun seasoning blends. If you like your Cajun food on the spicier side, go ahead and double the amount of cayenne in this recipe!
Dried thyme
Red pepper flakes
Instructions
Combine all of the spices in a mason jar, or another airtight container.

Quick Tip! This recipe will fit in an 8 ounce mason jar. If doubling the recipe, use a pint size or 16 ounce mason jar.

Store the spice mixture in the pantry for up to 6 months.
Use to season vegetables, chicken, shrimp, or to create THE BEST Cajun marinade!
How to make the best Cajun marinade
In a mixing bowl, combine 1/4 cup olive oil, 2 tablespoons lemon juice, 1 tablespoon apple cider vinegar, 1 tablespoon hot sauce and 2 tablespoons Cajun seasoning. Stir to combine all of the ingredients.
Add 2 pounds of chicken, seafood or beef to the marinade and toss to coat.
Marinade for at least 30 minutes, or up to 8 hours.
Grill, saute or roast the chicken, seafood or beef, as desired.
What's the difference between cajun and creole seasoning?
While similar in most ingredients, Cajun seasoning is spicier and contains cayenne pepper as one of the main ingredients. Creole seasoning is more focused on herbs, like oregano and thyme as the main ingredients.
If a recipe calls for Creole seasoning, you can substitute in this Cajun seasoning recipe, just know that it's going to be spicier!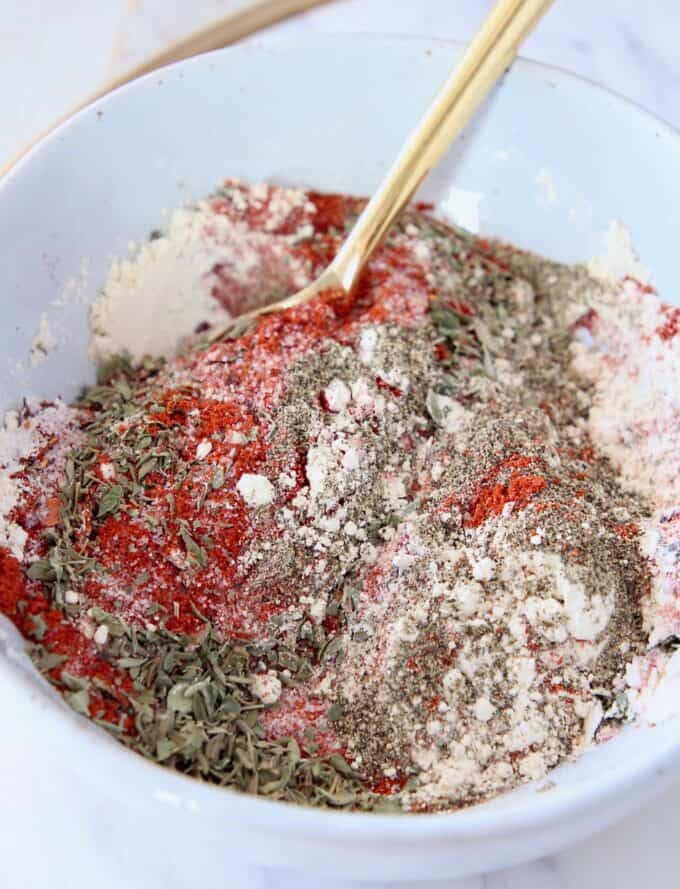 We are a participant in the Amazon Services LLC Associates Program, an affiliate advertising program designed to provide a means for sites to earn advertising fees by advertising and linking to amazon.com.