Mexican Chorizo Meatballs with Sweet Jalapeño Sauce
This post may contain affiliate links.
Mexican Soyrizo Meatballs are a deliciously spicy vegetarian recipe, top them with Sweet Jalapeno Sauce to calm down the heat in the meatballs!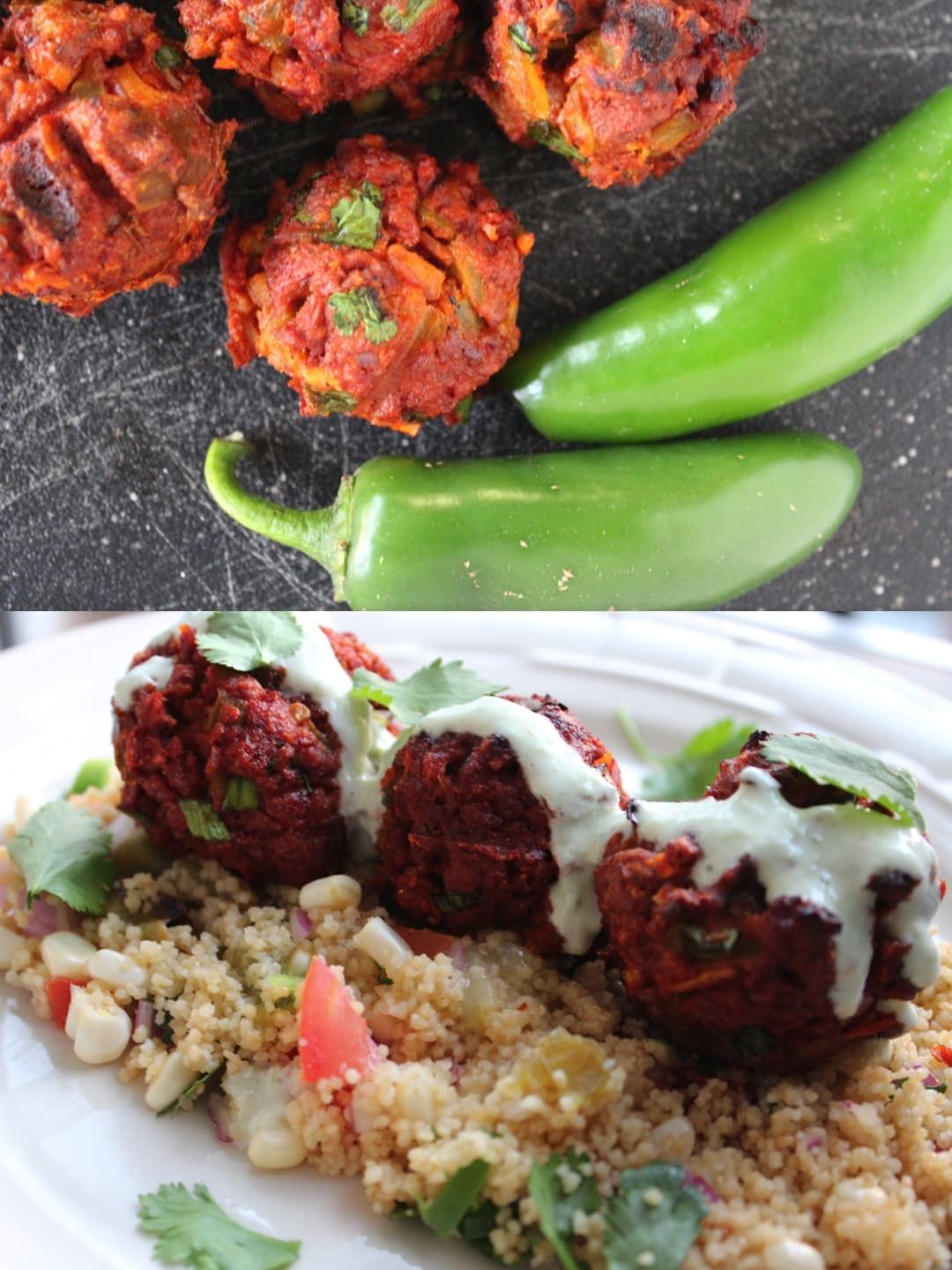 Meatballs in the middle of "Meatless May", say it ain't so! Don't worry people, I used Soy Chorizo to make these spicy, scrumptious Mexican Meatballs!
To cool down the spiciness I topped them with a Sweet and Creamy Jalapeño sauce then added a Roasted Tomatillo and Corn Couscous on the side.
This recipe also gave me a great reason to use my new Meatball Grilling Basket from Sur La Table (love this place!)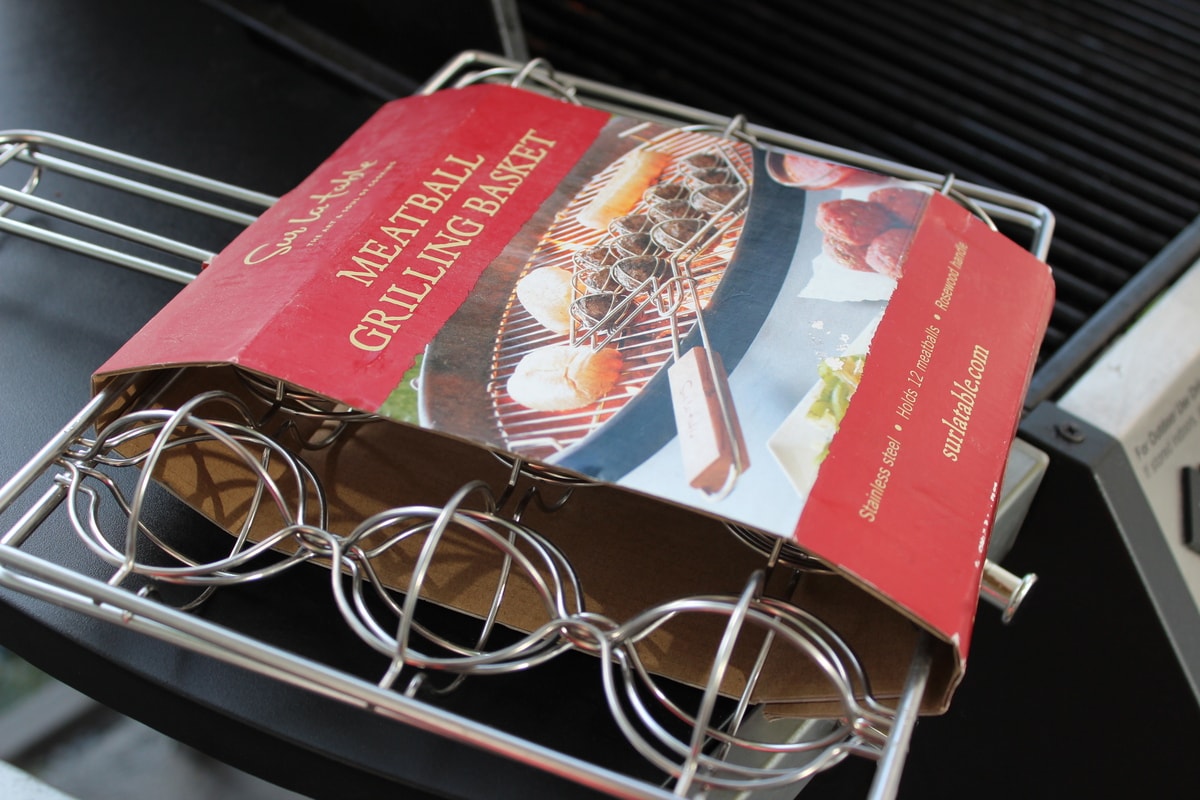 My newest culinary gadget was easy to use and worked perfectly!!!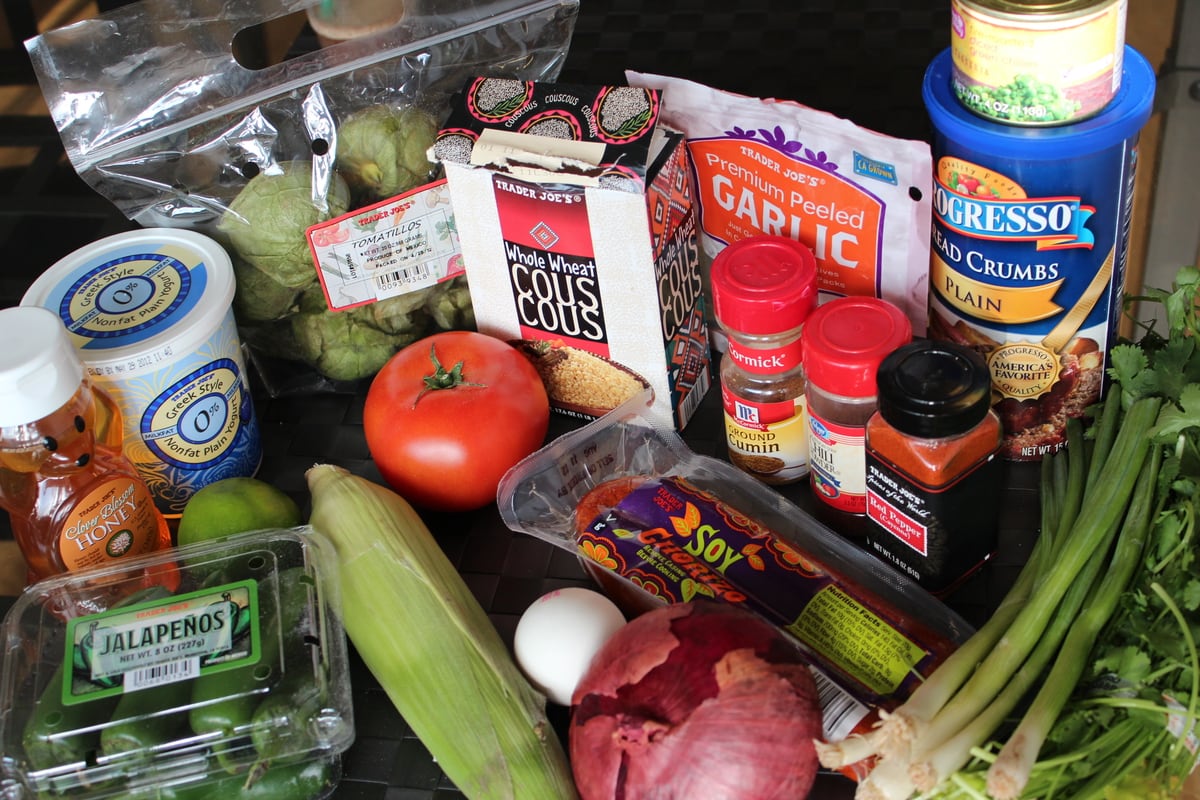 Mexican Meatballs Ingredients
12 oz soy chorizo
1/4 cup bread crumbs
1/2 tsp ground cumin
1/2 tsp cayenne pepper
1/2 tsp chili powder
1/2 cup red onion (diced)
1/4 cup green onions (chopped)
2 tbsp fresh cilantro (chopped)
2 cloves garlic (crushed)
1 large egg
4 oz can green chilies
Combine the soy chorizo, bread crumbs, cumin, cayenne pepper and chili powder in a large bowl.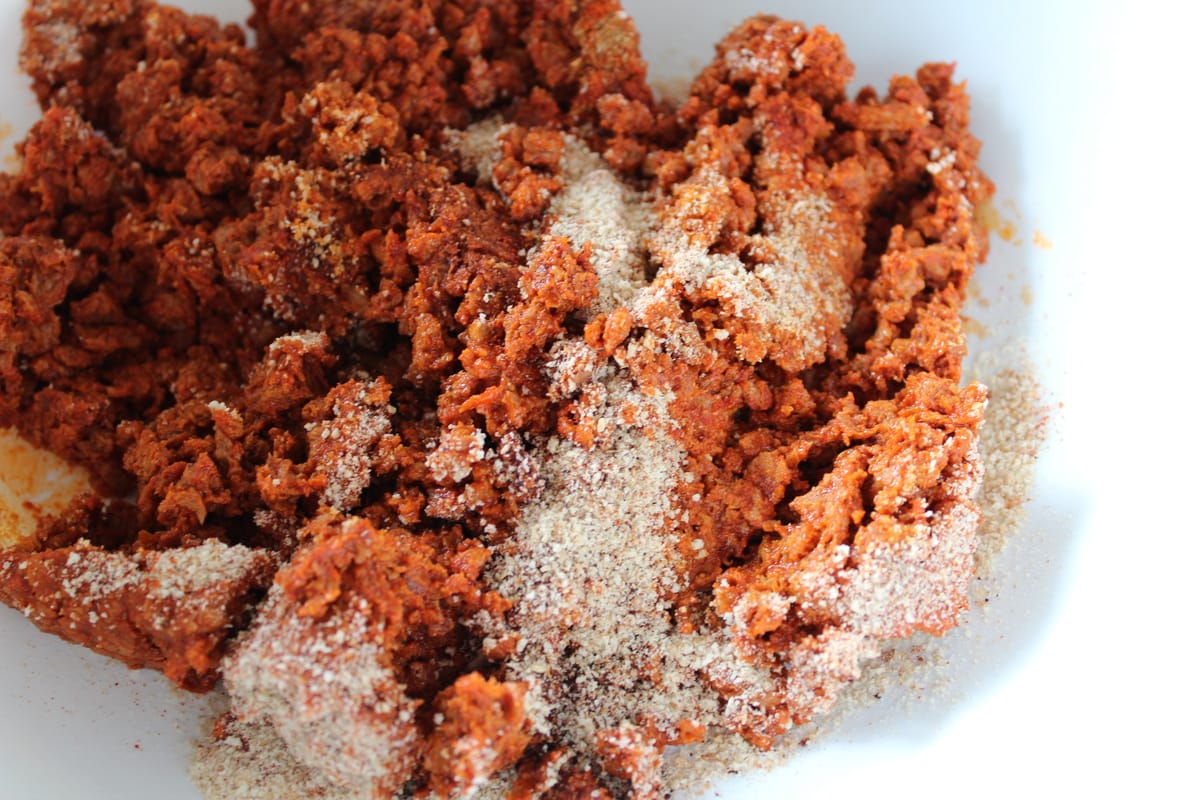 Add the red and green onions, cilantro and garlic.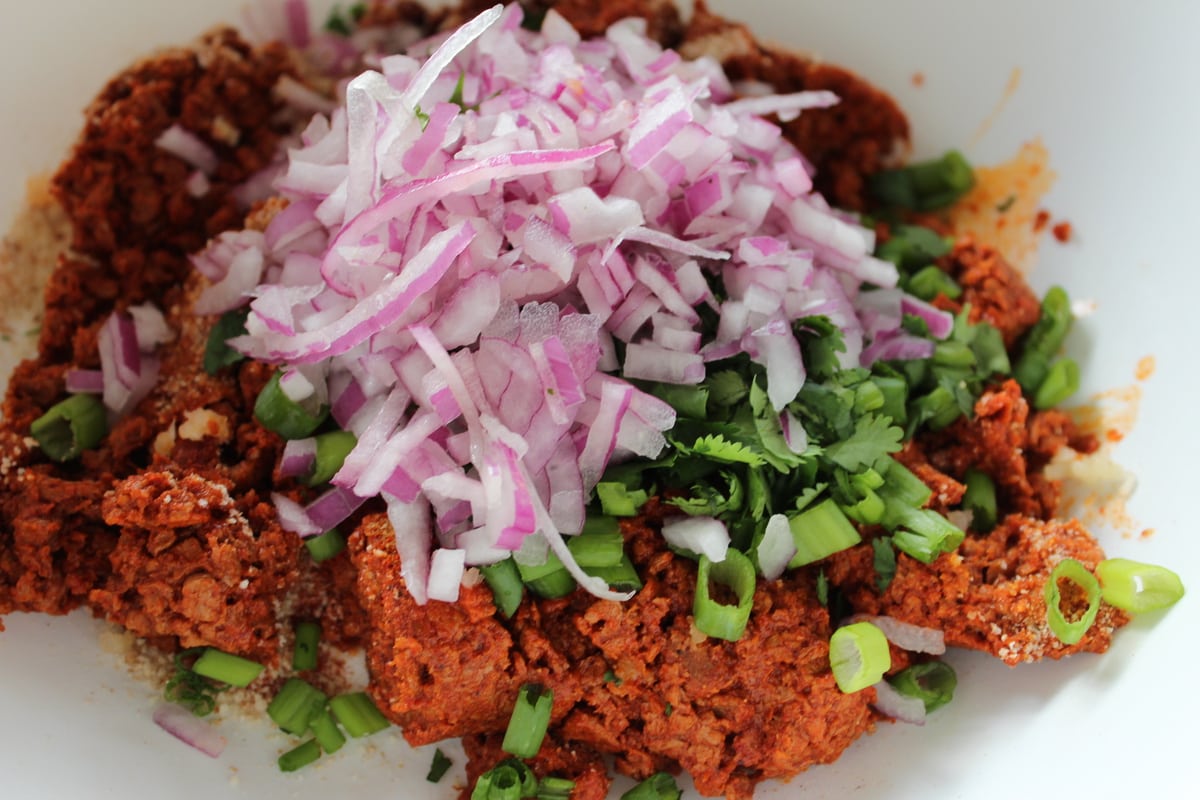 Add the green chilies and egg to combine the ingredients.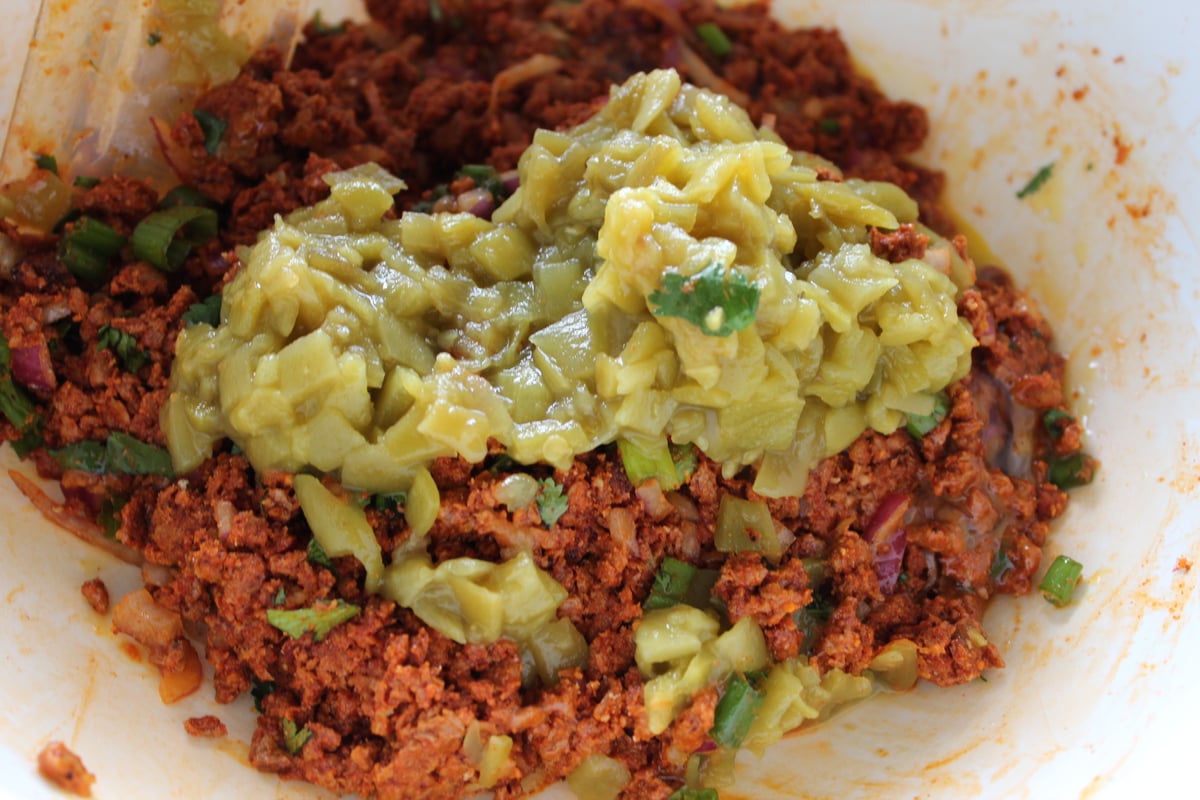 Mix well then form into meatballs. Spray the grill basket with olive oil cooking spray then place the meatballs in the basket. (If you do not have a grill basket, or a grill for that matter, you can cook the meatballs in a skillet with a tablespoon of olive oil on the stove.)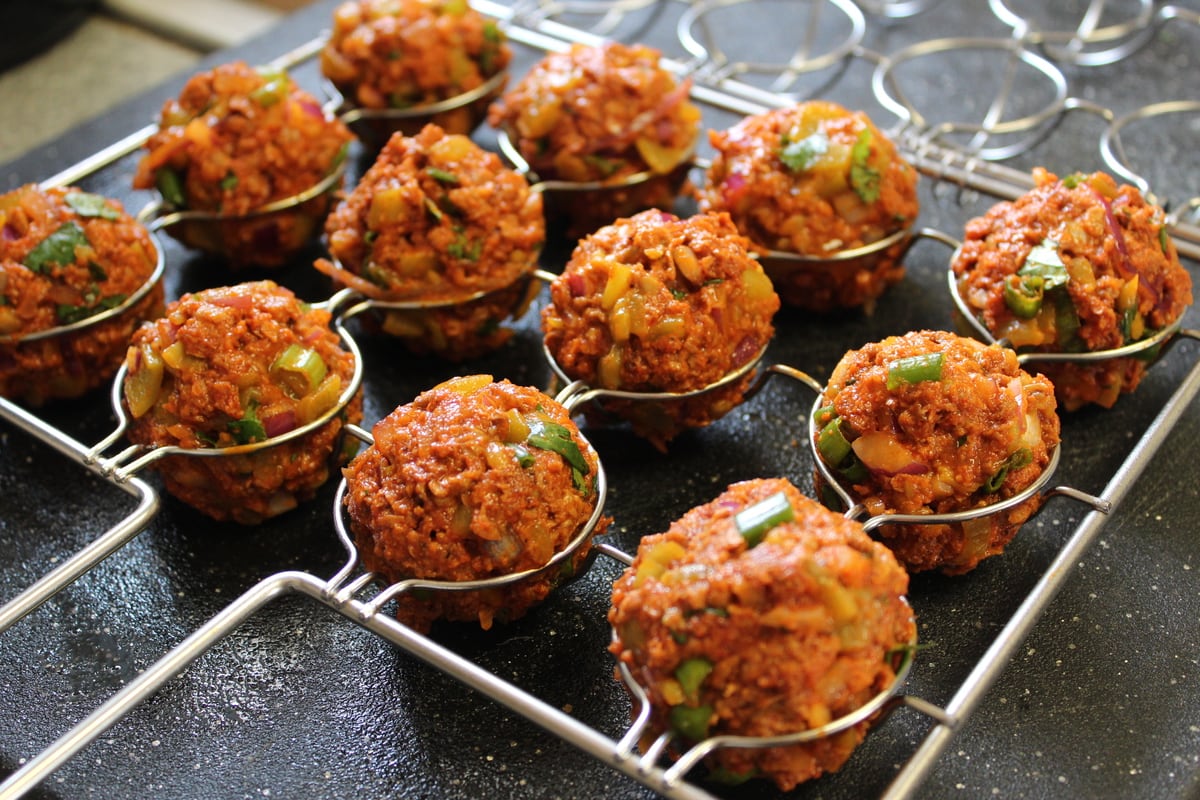 Now close the basket and place on the grill over medium heat.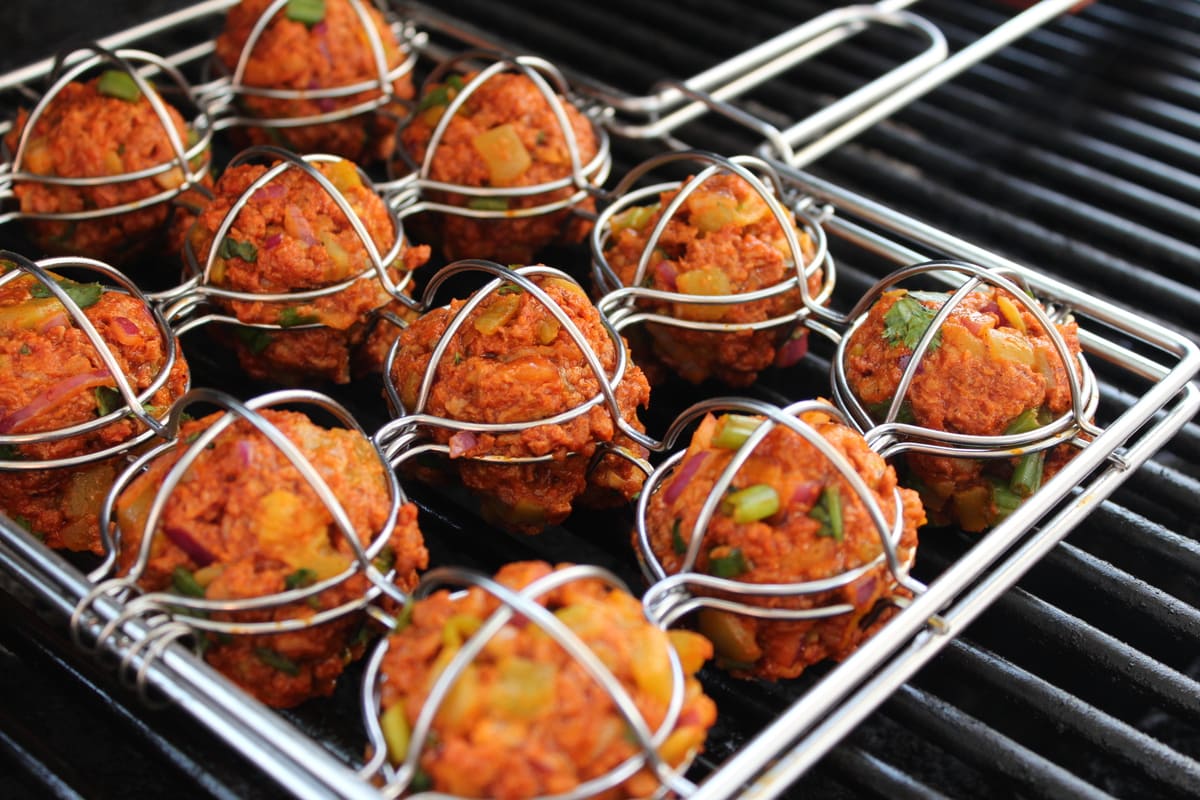 Grill for about 6 minutes on each side. While the meatballs are grilling, prepare the sauce.
Sweet Jalapeño Sauce
Ingredients (makes app 1/2 cup)
1/2 cup greek yogurt
1 jalapeño (de-seeded and chopped)
2 tbsp honey
1 tsp cumin
Place all ingredients in a blender.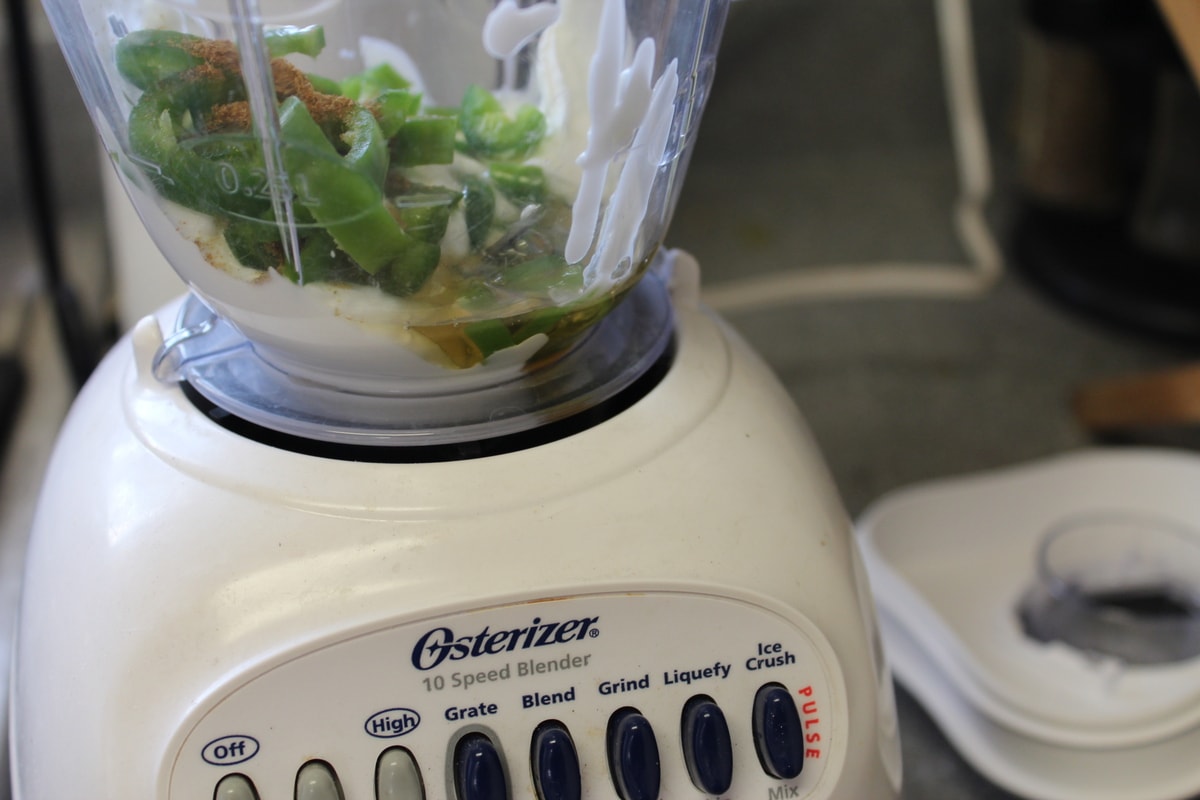 Blend until smooth.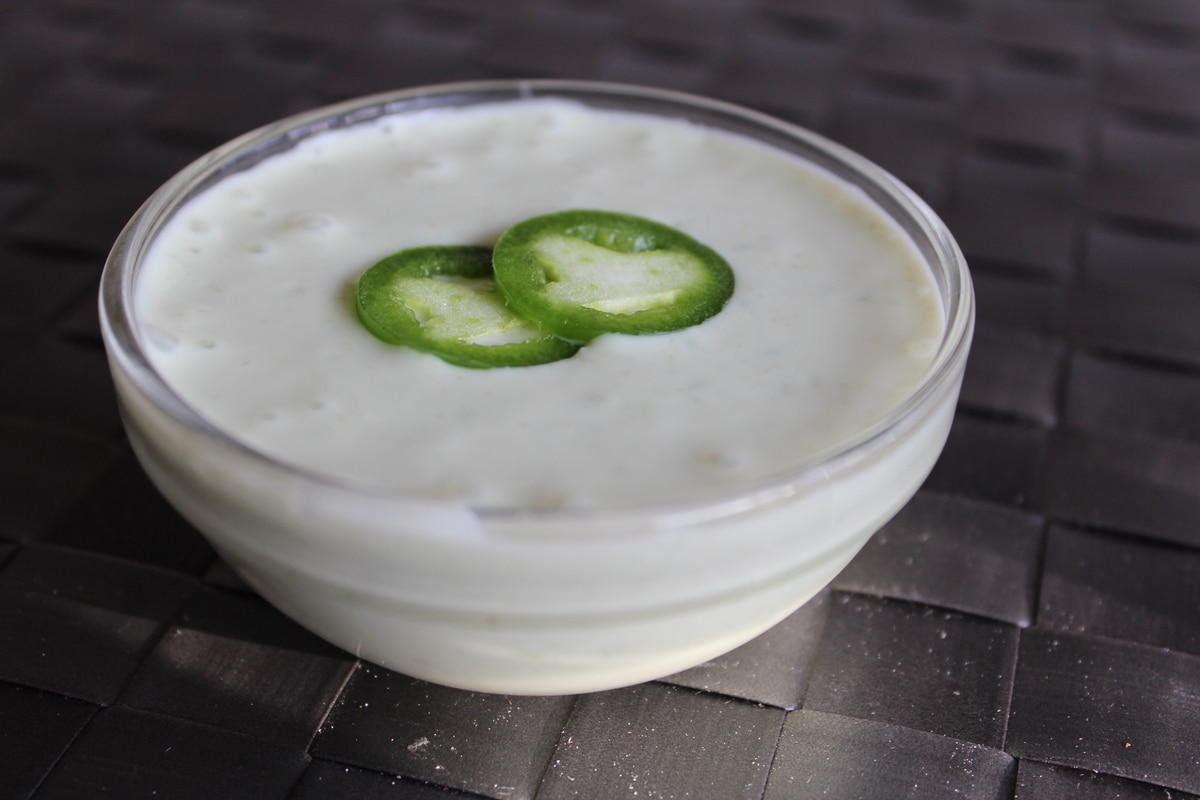 At this time the meatballs should be cooked through and ready to come off the grill.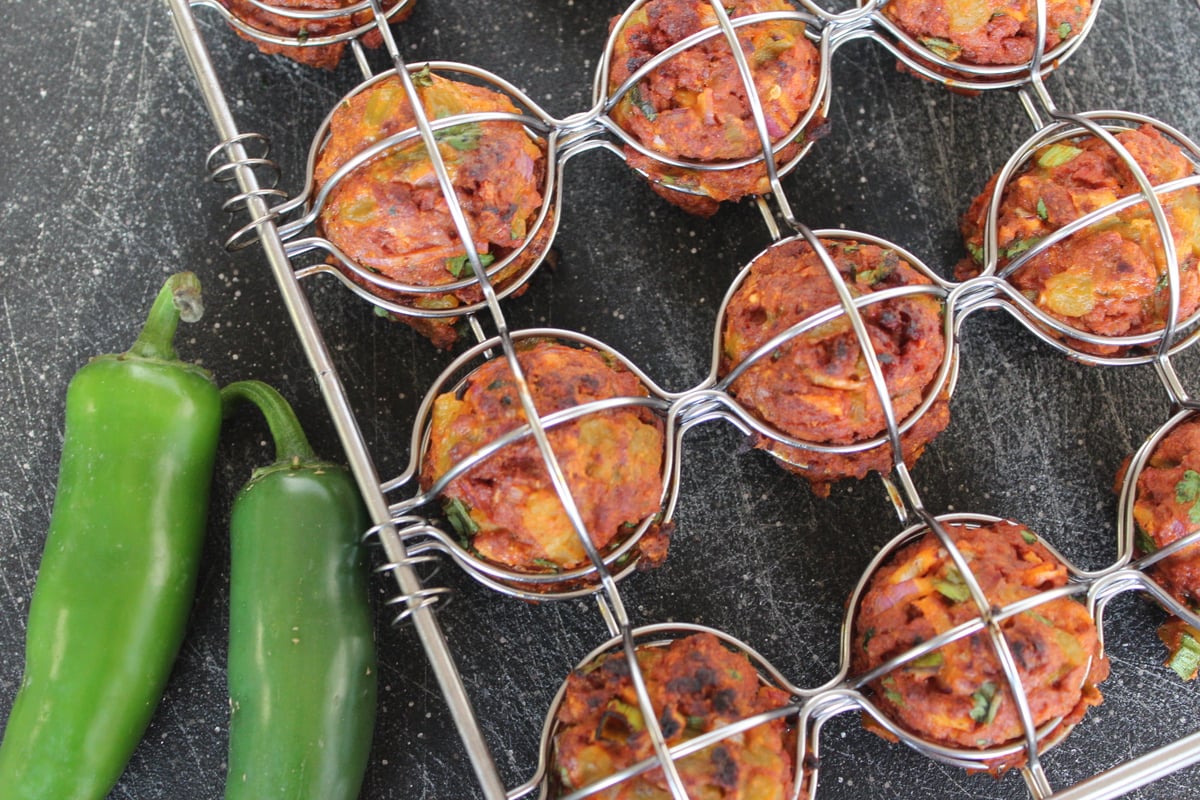 Now remove the meatballs from the grill basket.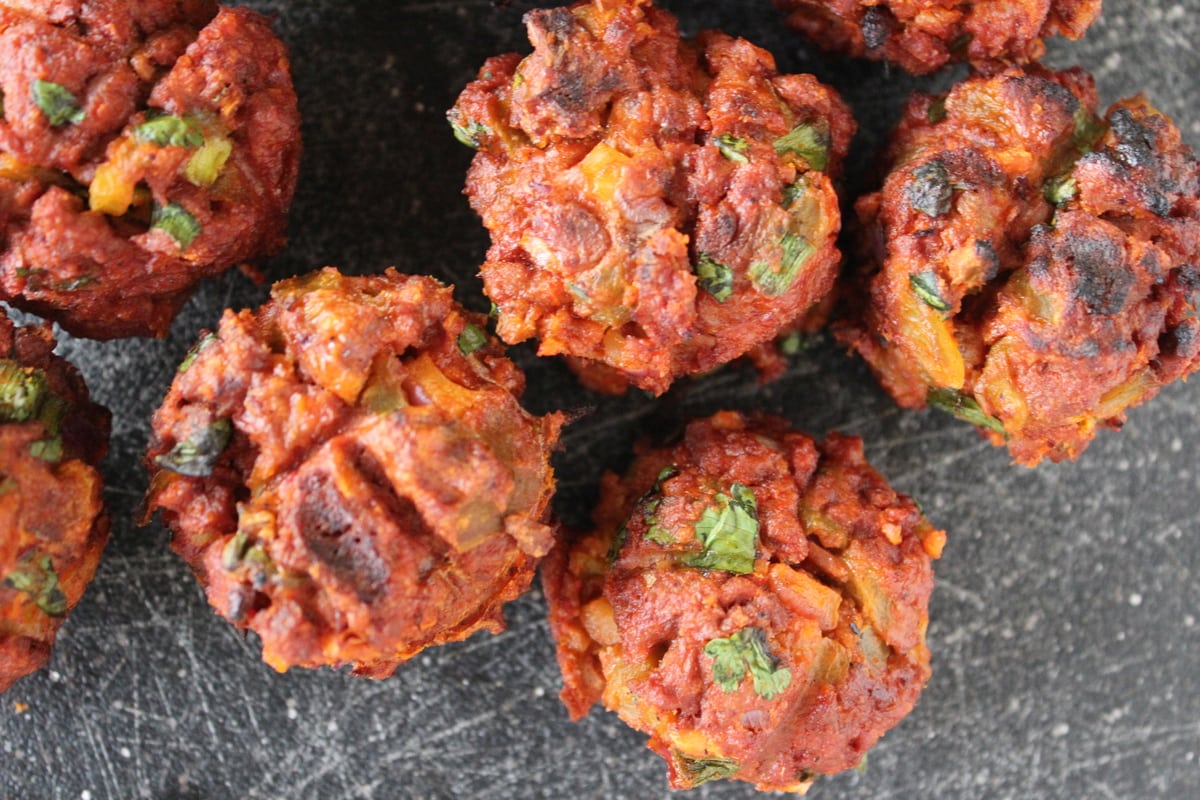 Place on a plate with the Vegetarian Couscous and jalapeño sauce.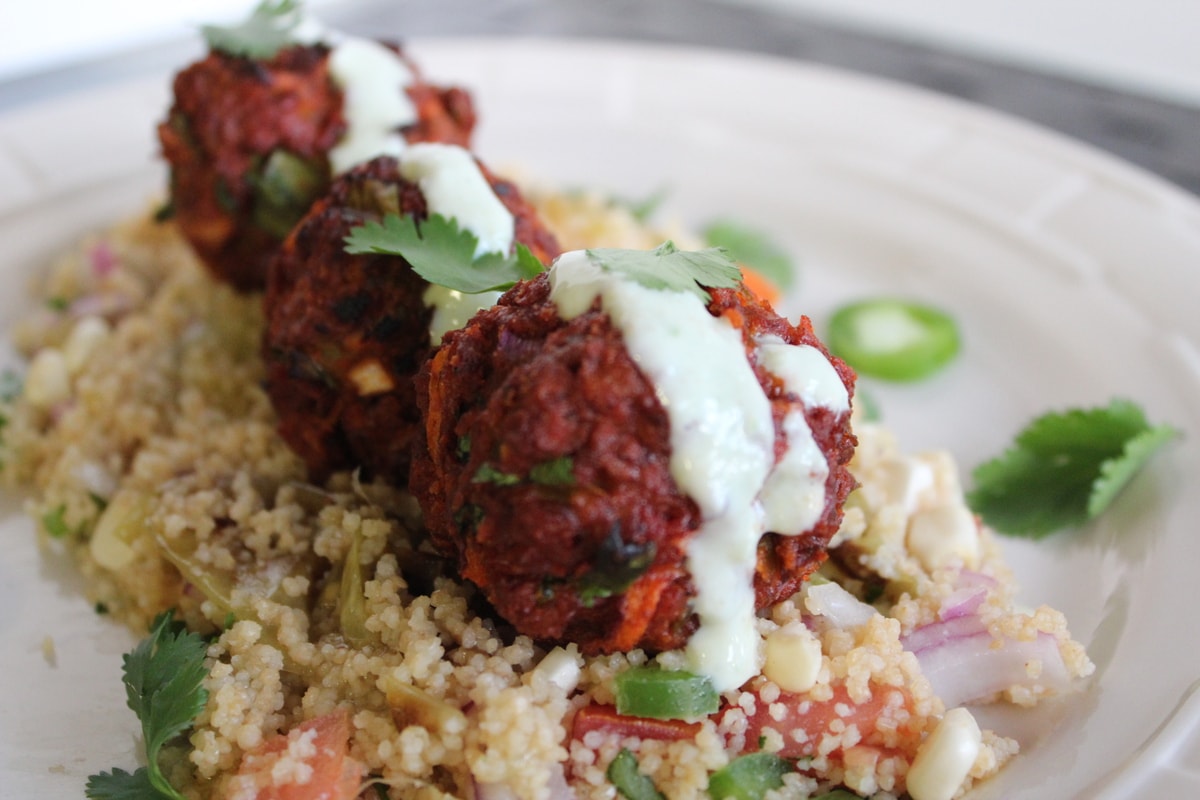 A unique and delicious dinner, but not for the faint of heart, this one is spicy!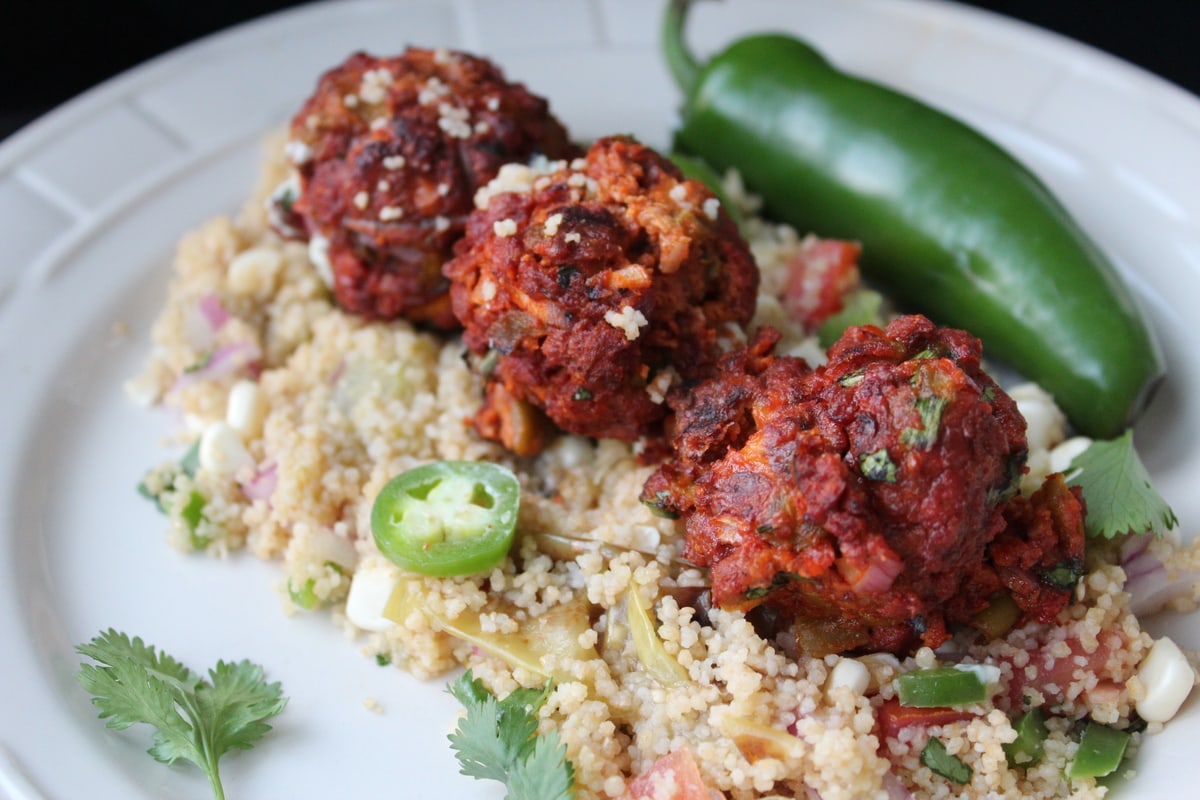 One of my new favorite meals!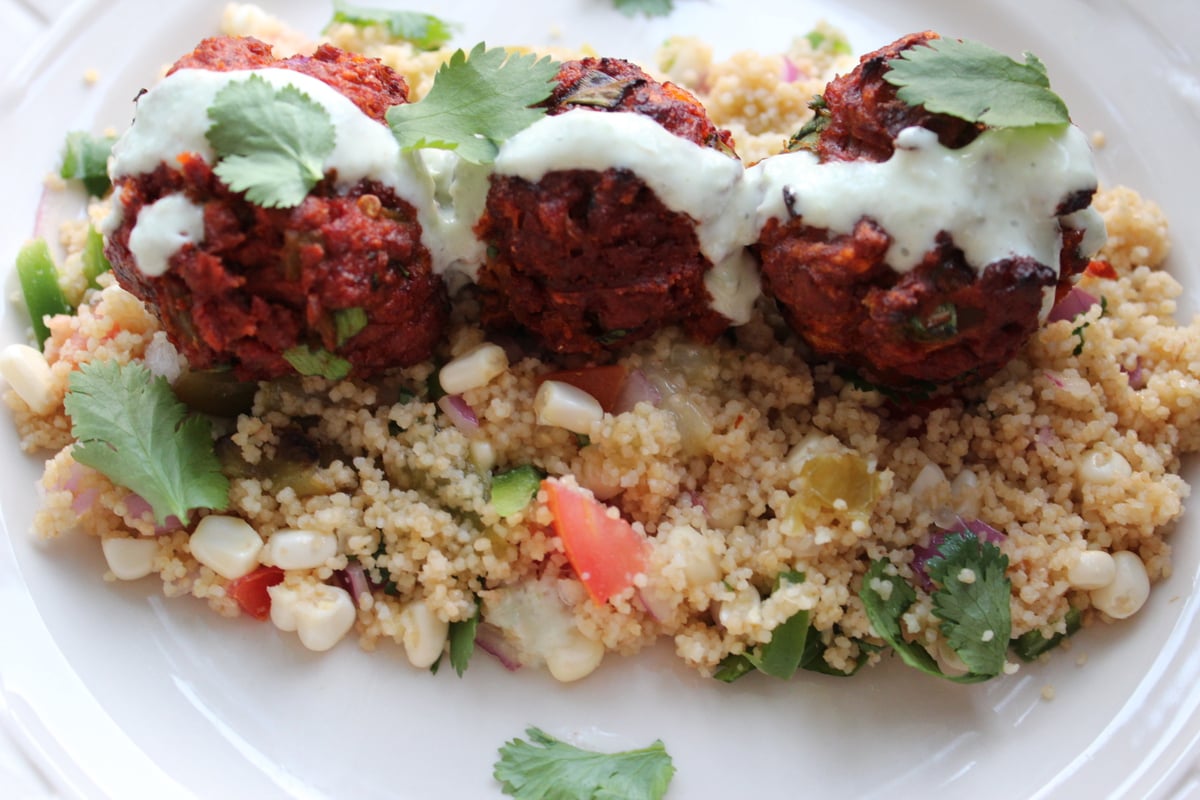 We are a participant in the Amazon Services LLC Associates Program, an affiliate advertising program designed to provide a means for sites to earn advertising fees by advertising and linking to amazon.com.