31 Easy Taco Recipes
This post may contain affiliate links.
From beef to chicken, shrimp to vegetarian, these 31 Easy Taco Recipes will give you a delicious new taco to eat every day of the month! These are the best taco recipes to make on the stovetop, in a slow cooker or on the grill. You'll never run out of ideas for Taco Tuesday again, because I guarantee you're going to love every one of these traditional takes and creative twists on the almighty taco!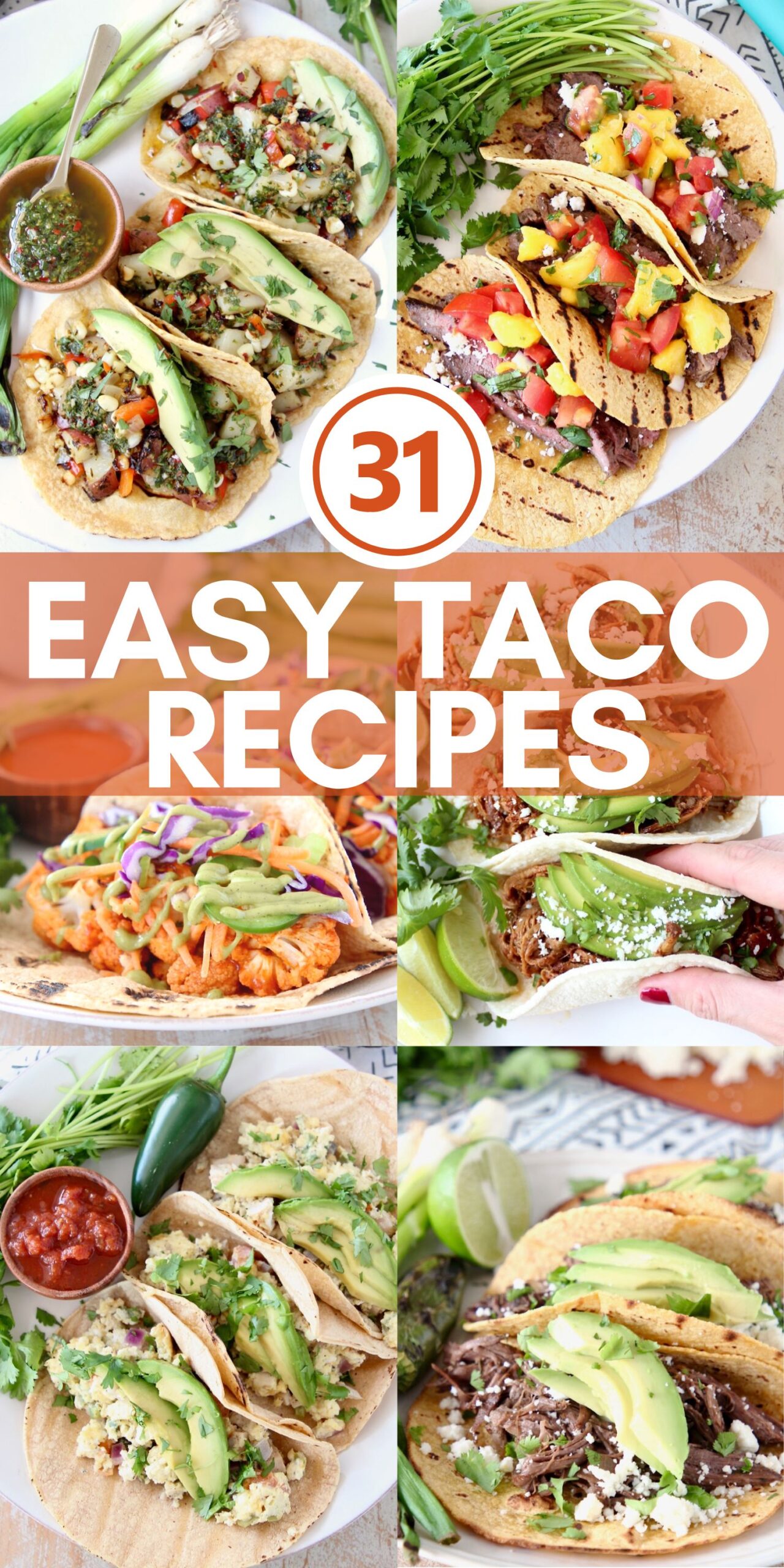 Living in San Diego, there are few things we love more than tacos. It's a thing here, and I've brought my love of tacos to this blog since day one in 2011!
Over the last 12 years, I've garnered quite the collection of taco recipes on the blog. With everything from fish and shrimp tacos, to cauliflower and vegan tacos, ground beef and steak tacos, to pulled pork and breakfast tacos. I've covered just about every kind of filling that you could imagine putting in a tortilla!
I've also shared some awesome twists on tacos, including taco croissants, taco dips and so much more!
Whether you're looking for an easy taco appetizer for a party, a simple slow cooker meal for dinner this week, or an awesome carne asada taco recipe to toss on the grill for dinner tonight, I've included them all in this round-up of the best taco recipes!
Check out all of my 200+ Mexican recipes to find delicious side dishes and drinks to pair with all of these tasty tacos!
We are a participant in the Amazon Services LLC Associates Program, an affiliate advertising program designed to provide a means for sites to earn advertising fees by advertising and linking to amazon.com.