30 Easy Whole30 Recipes + Shopping List
This post may contain affiliate links.
Check out these 30 easy Whole30 recipes that will make it simple to create healthy Whole30 meals, that also taste delicious! Plus, use the handy Whole30 shopping guide to grab everything you need to make these tasty recipes at home!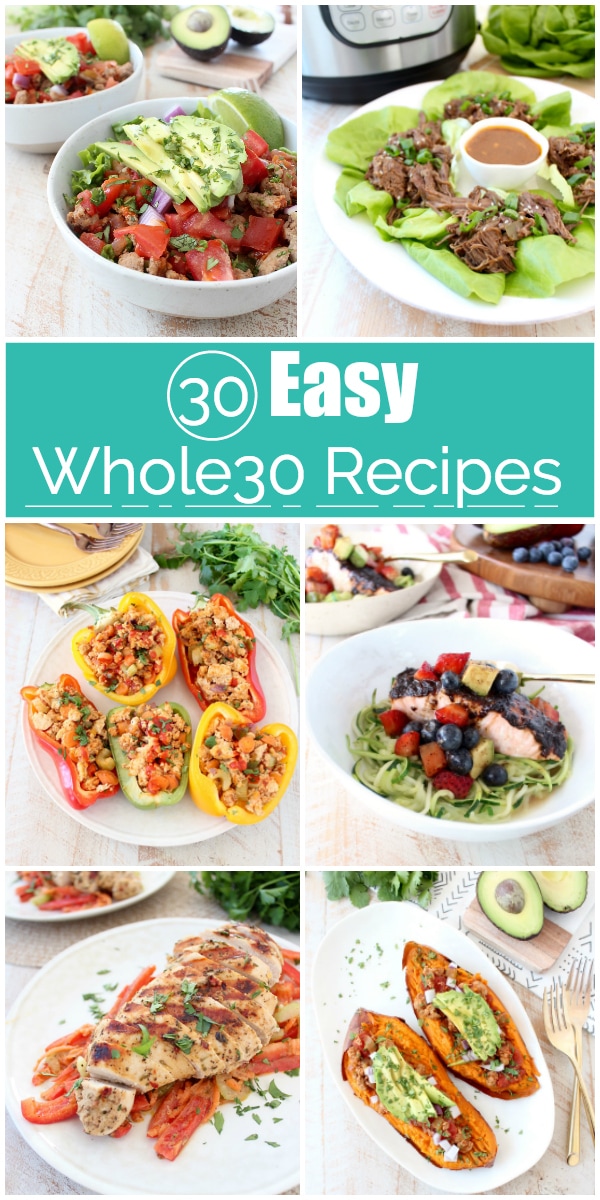 I'm wrapping up "Whole30 March" today with a list of 30 Easy Whole30 Recipes + a convenient Whole30 shopping list that will make it simple to purchase ingredients for the Whole30 diet that you might not already have in your kitchen pantry.
Whole30 Recipes with Chicken
Grilled Cajun Chicken with Bell Pepper Cajun Slaw – featuring the best cajun chicken marinade ever!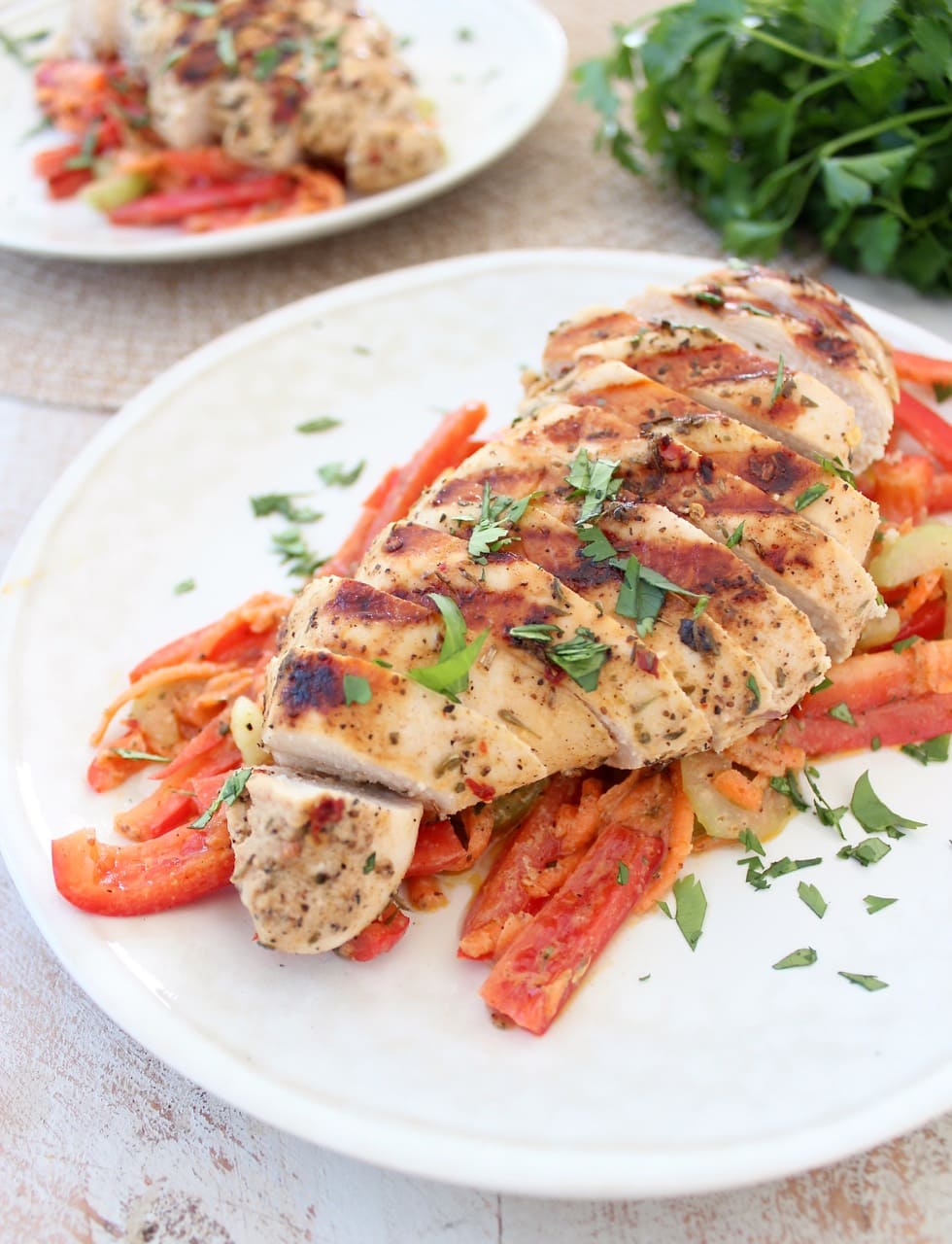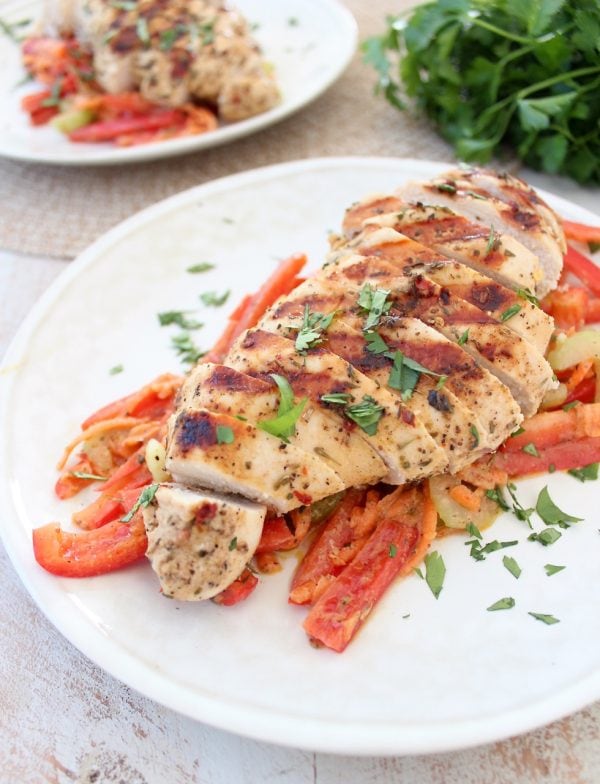 2. Tomato Basil Chicken Skewers – an incredibly flavorful Whole30 recipe, perfect for summer grilling season!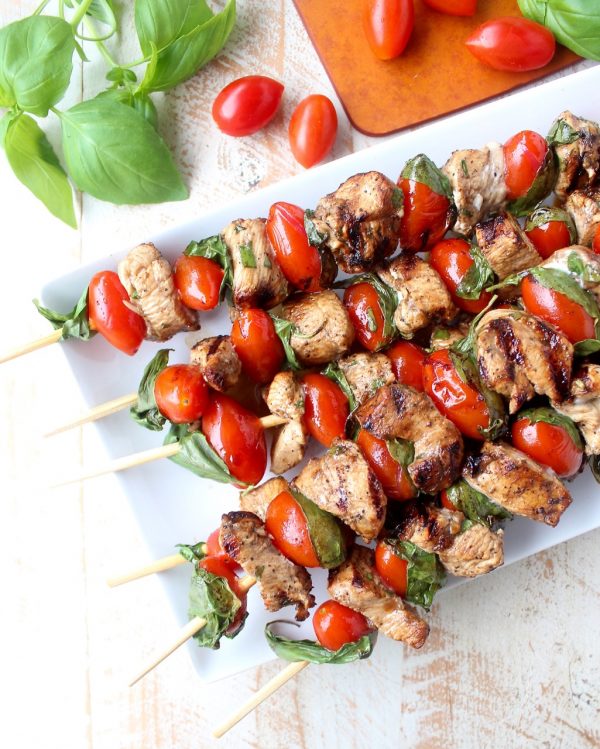 3. Buffalo Chicken Stuffed Peppers – the perfect way to satisfy your buffalo wing cravings, while on the Whole30 diet!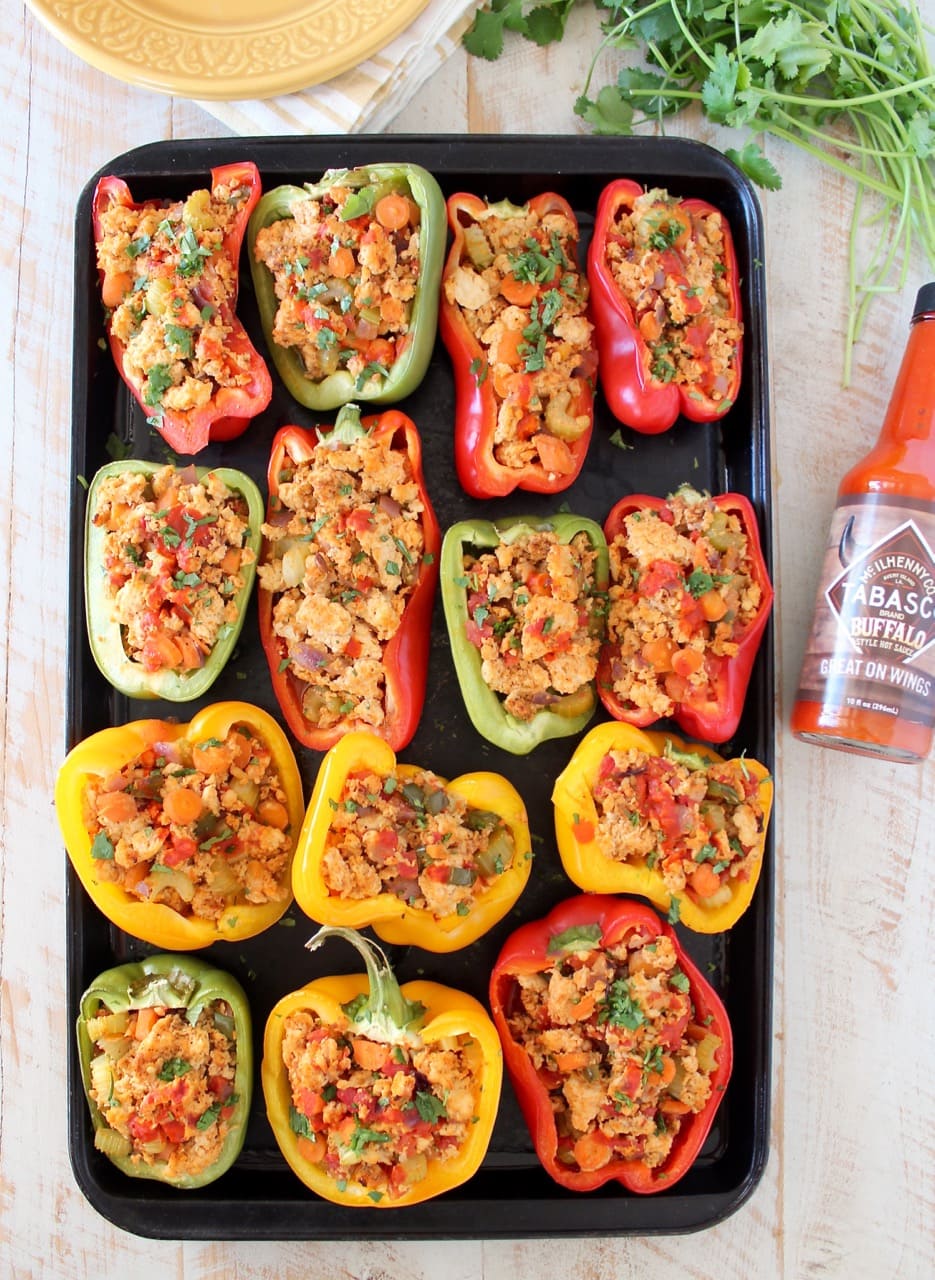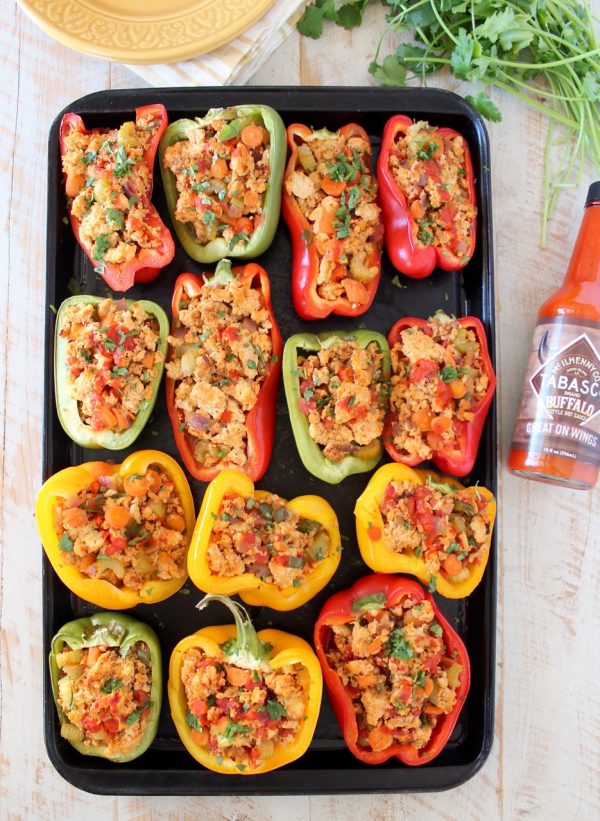 4. Mediterranean Chicken Skewers – the flavorful spinach, spiced marinade for these skewers is amazing!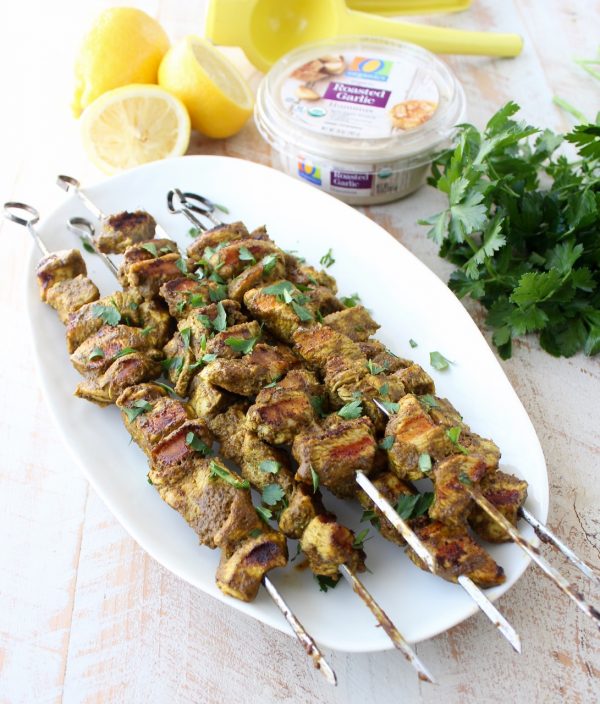 5. Bruschetta Grilled Chicken Zoodle Bowls – simply omit the parmesan cheese in the bruschetta to make these popular zoodle bowls Whole30 compliant!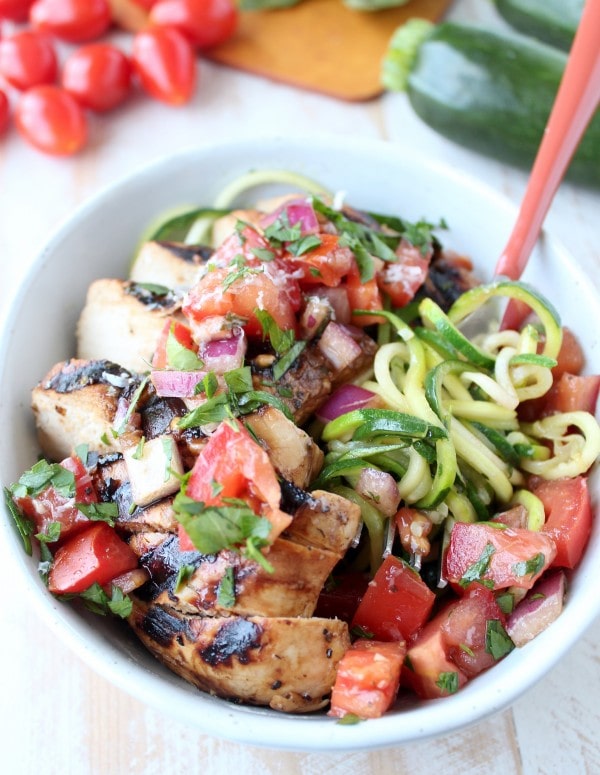 6. Chipotle Lime Chicken Fajita Skewers – this recipe has been a blog favorite for years and it just so happens to also be Whole30 compliant, YAY!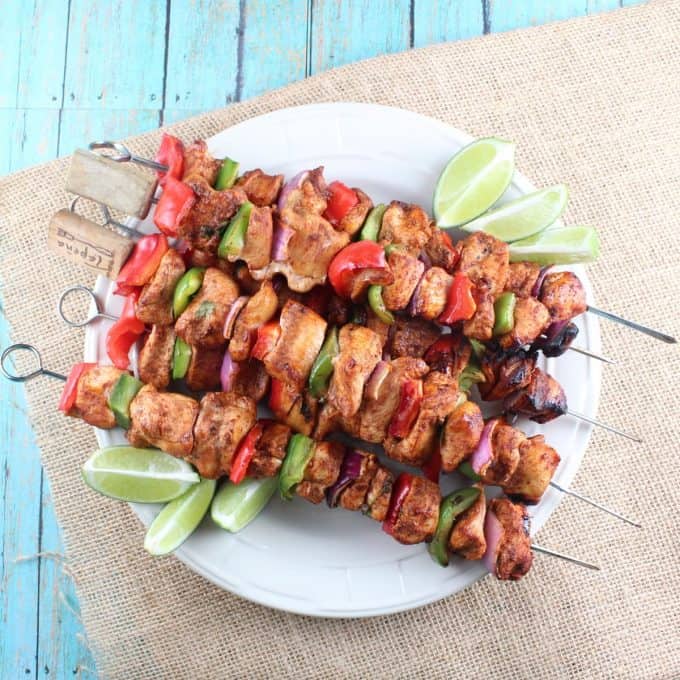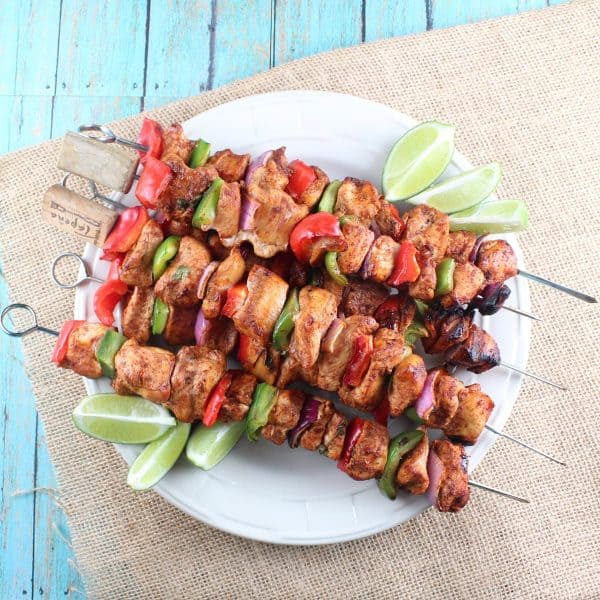 7. Butternut Squash Apple Bruschetta Chicken – omit the balsamic glaze in this recipe or replace it with homemade reduced balsamic vinegar to make it Whole30 compliant.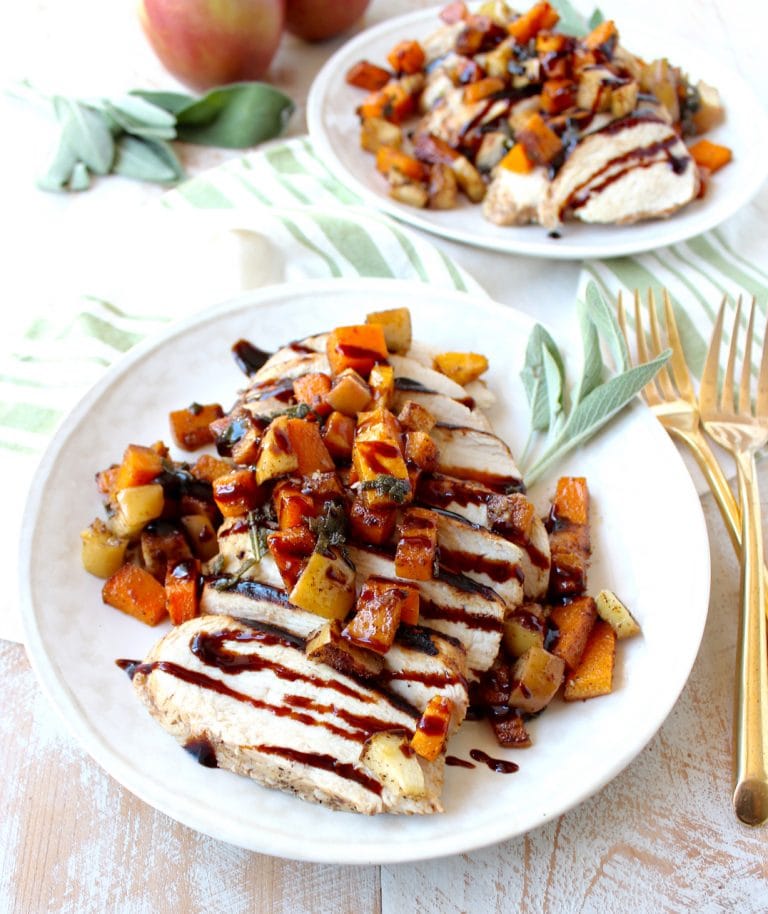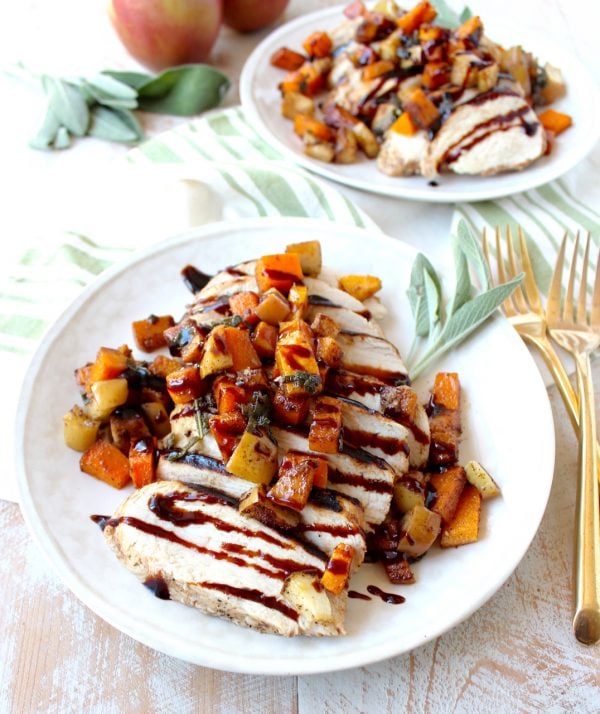 8. Cilantro Lime Chicken Stuffed Peppers – an easy slow cooker chicken recipe is stuffed into bell peppers for a delicious Whole30 dinner!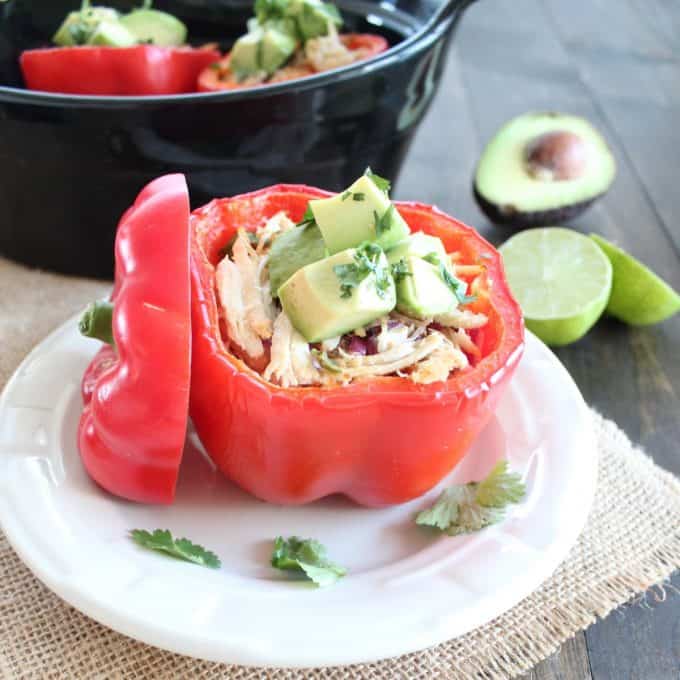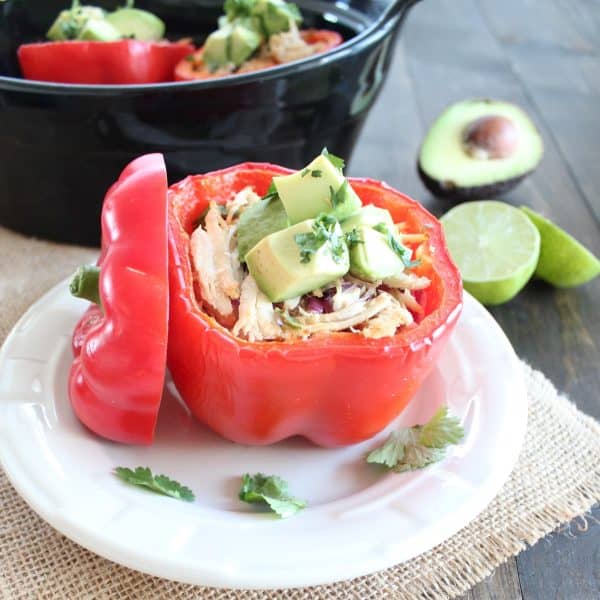 Whole 30 Recipes for Instant Pot
9. Instant Pot Thai Beef Lettuce Wraps – use your Instant Pot to make this easy and delicious Thai Beef recipe, serve it in lettuce wraps for a delicious, Whole30 recipe!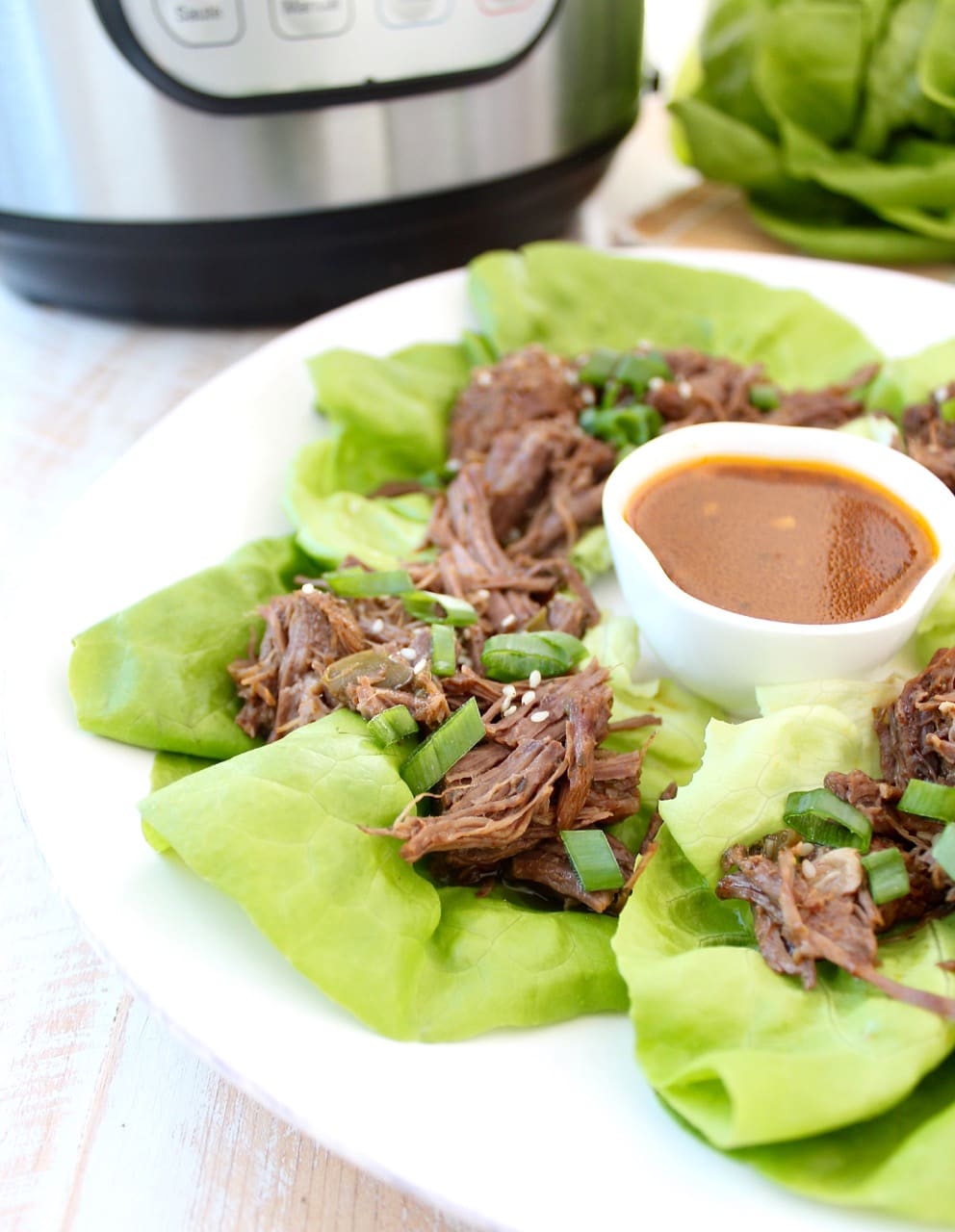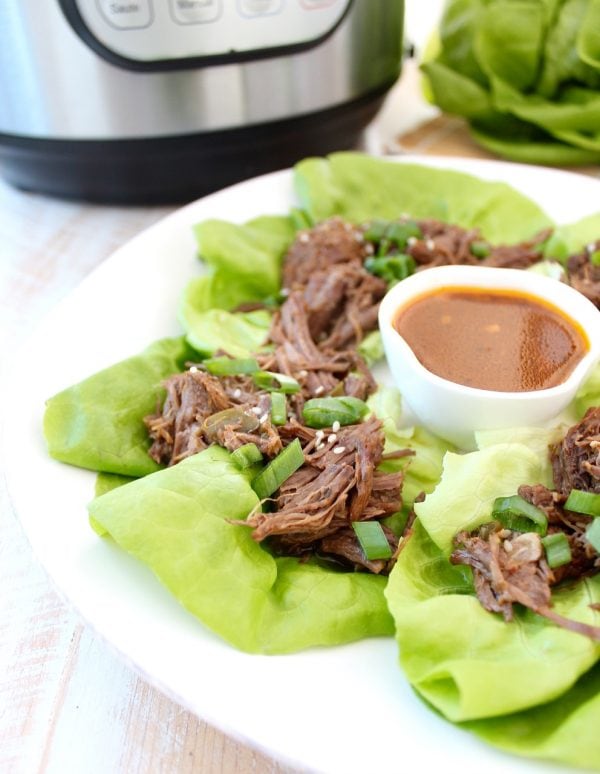 Whole 30 Recipes with Ground Turkey
10. Turkey Taco Salad – this is definitely my favorite Whole30 recipe! The combination of sautéed veggies with taco seasoned ground turkey is delicious + the recipe is made in just 20 minutes!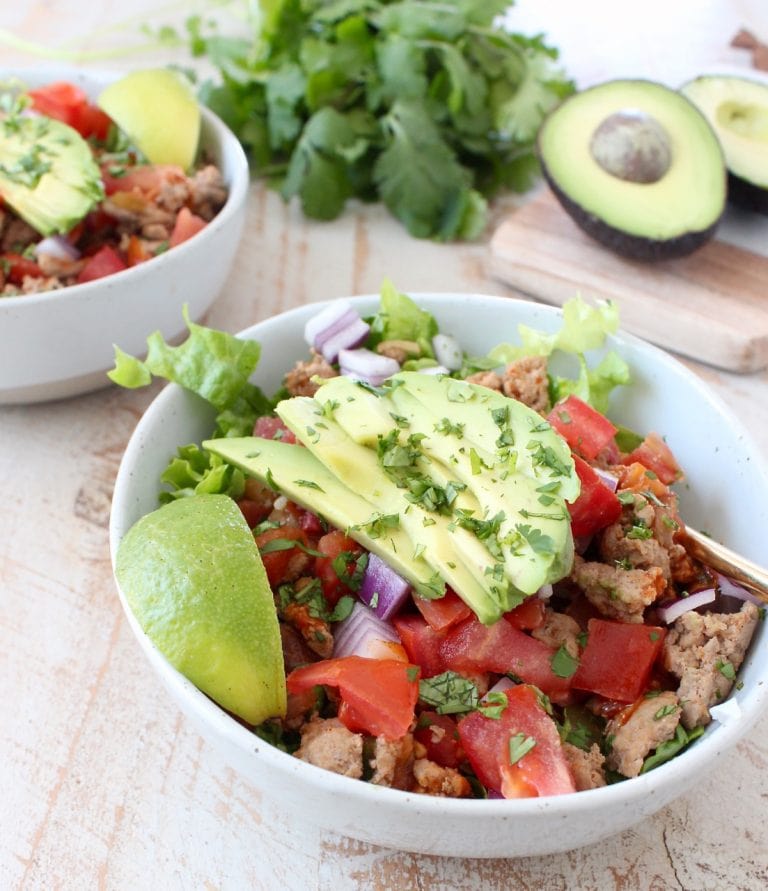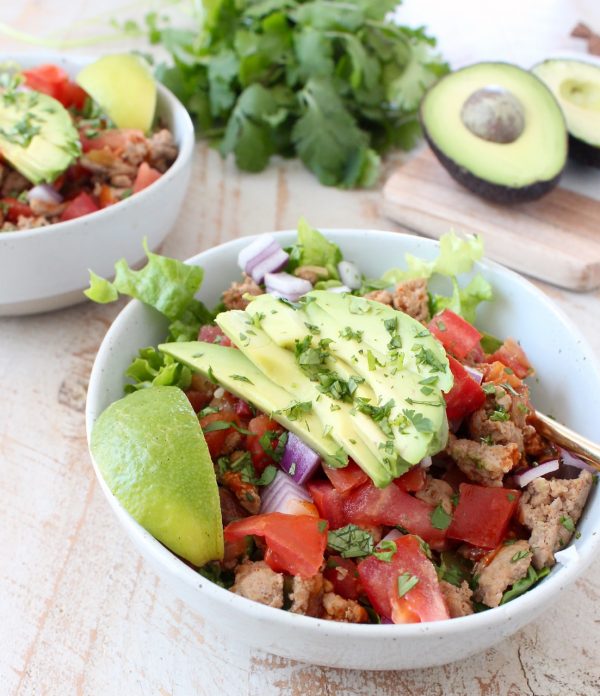 11. Chipotle Chili Stuffed Sweet Potatoes – definitely another one of the best Whole30 recipes I made during March. The combination of smokey chipotle chili with roasted sweet potatoes is amazing!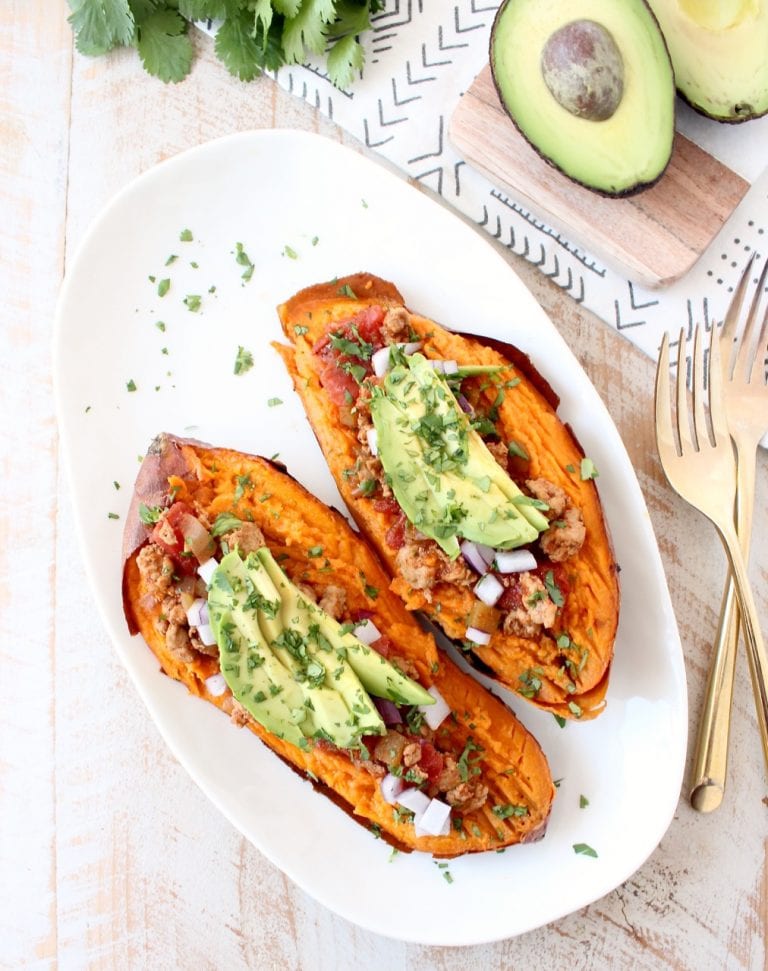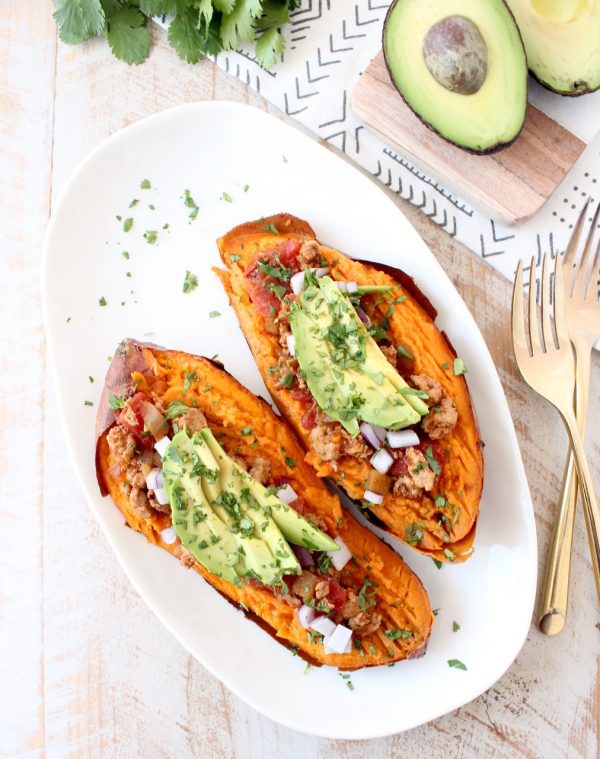 12. Whole30 Eggplant Roll-Ups – Italian seasoned ground turkey and mushrooms fill these delicious eggplant roll ups!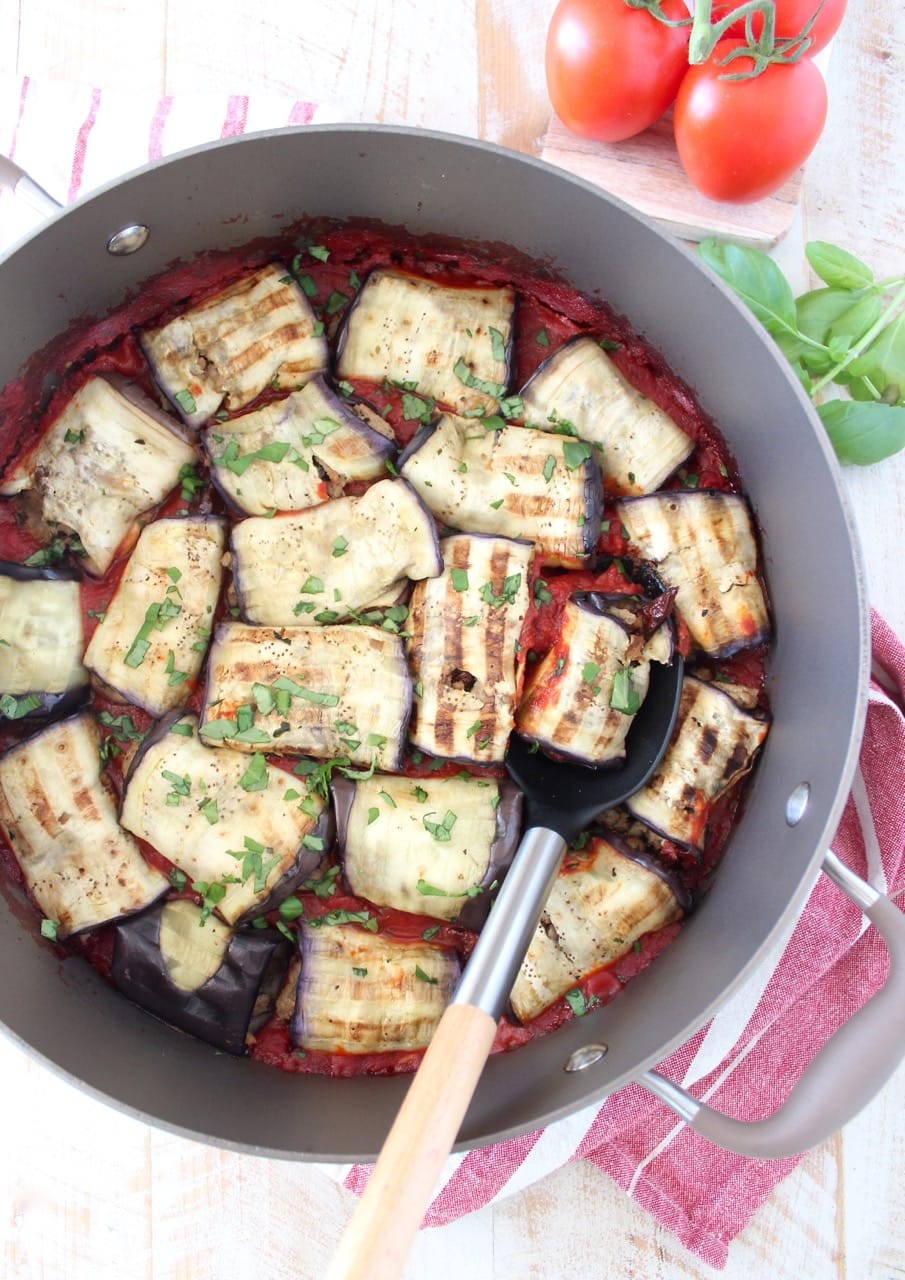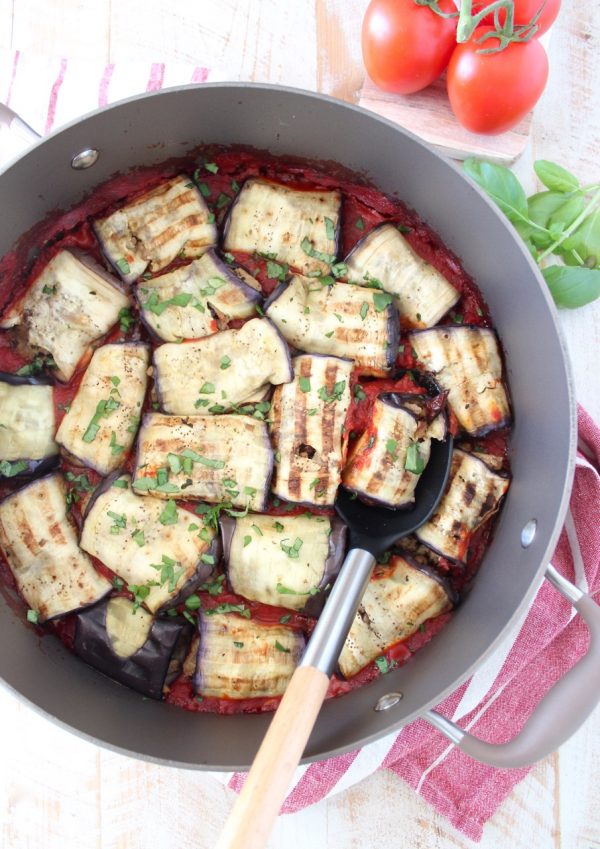 Whole30 Recipes for Dinner
13. Balsamic Salmon Zoodle Bowls – this 29 minute meal is the perfect easy dinner recipe for the Whole30 diet!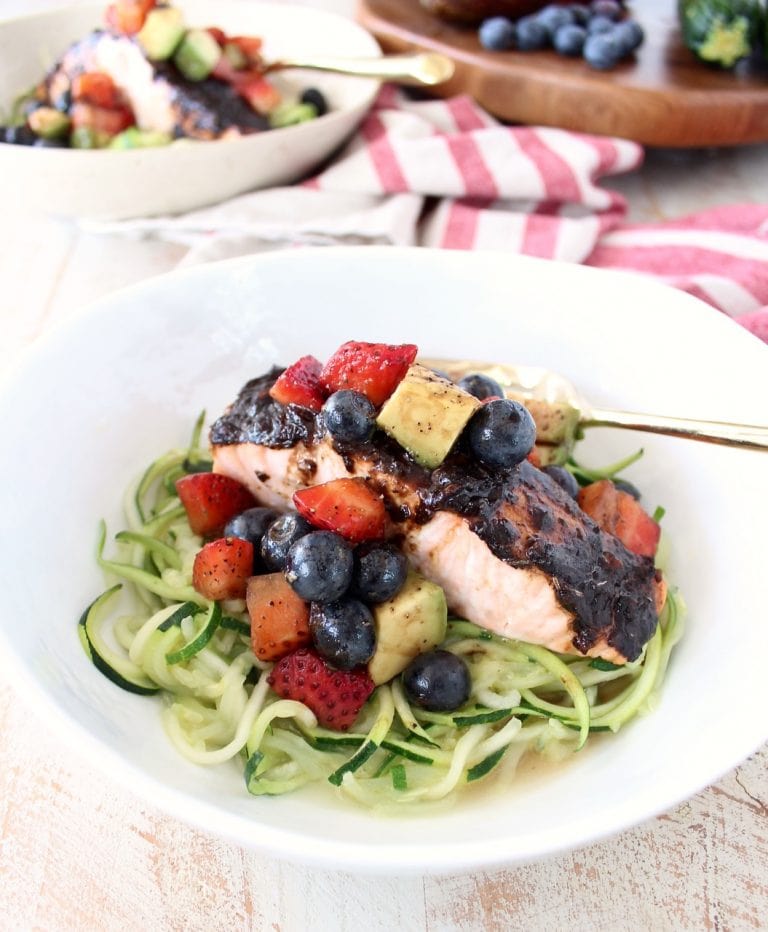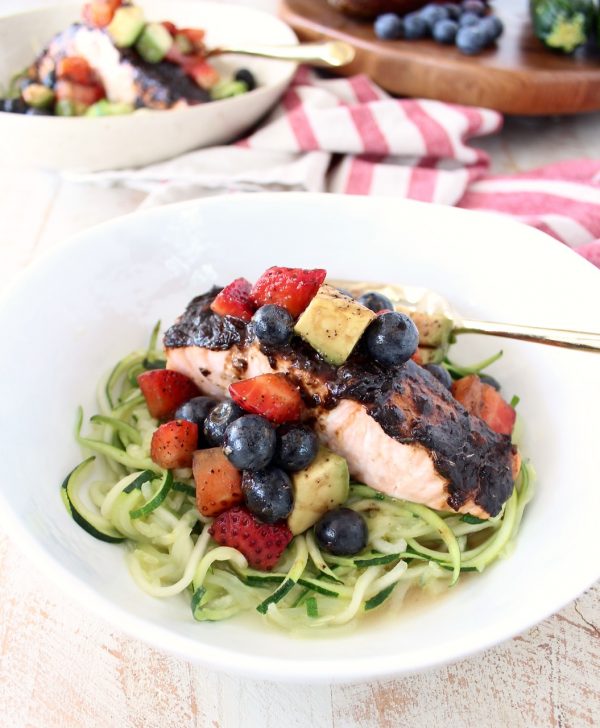 14. Spaghetti Squash with Green Chili Avocado Sauce and Cilantro Lime Shrimp – While this recipe might sound complicated, it actually comes together really easily! The green chili avocado sauce can also be used on other Whole30 recipes throughout the month.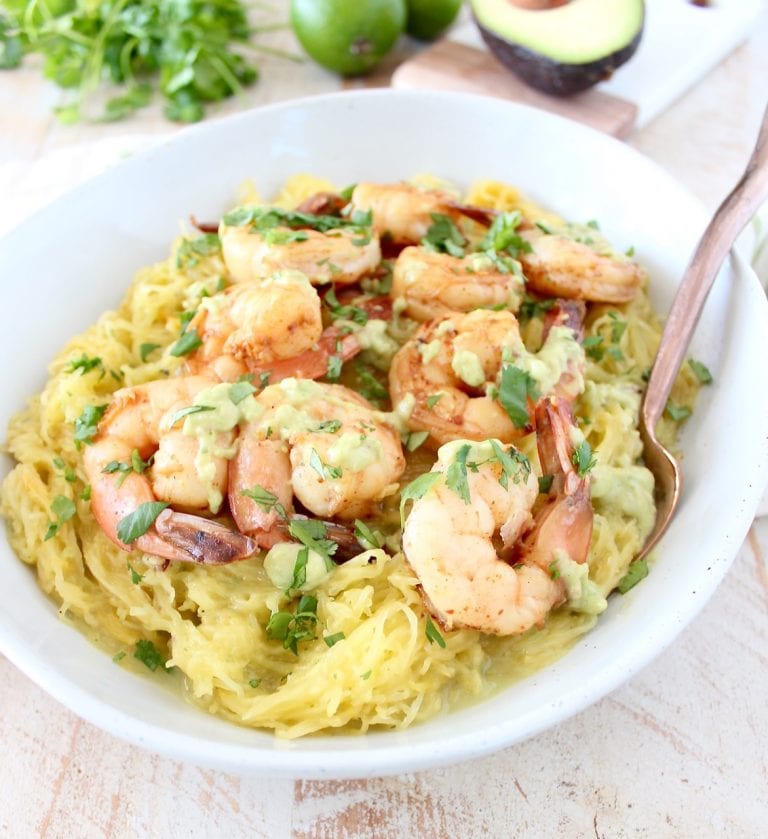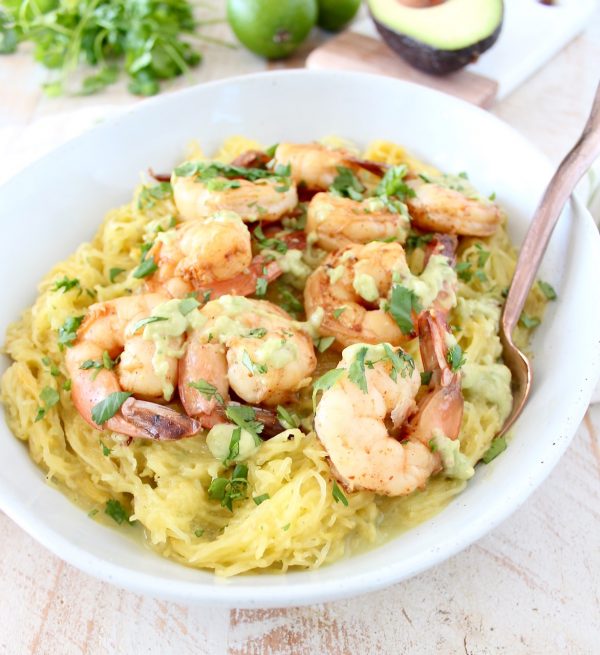 15. Teriyaki Pineapple Pork Tenderloin – this recipe features a scrumptious Whole30 compliant teriyaki sauce that you'll want to make over and over again!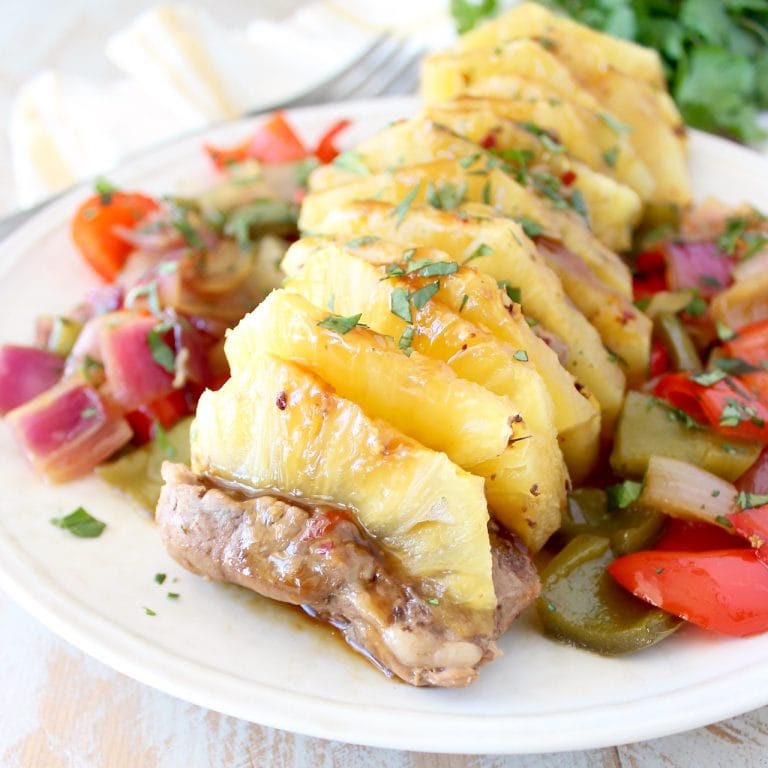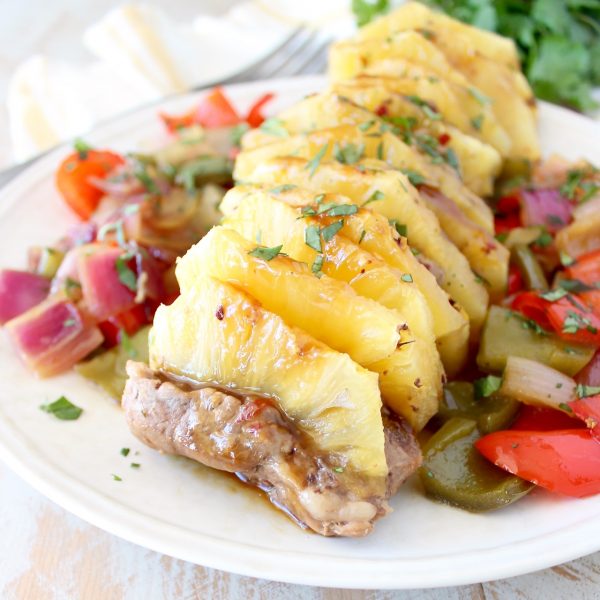 16. Lemon Herb Salmon – this easy oven roasted salmon recipe is great with a fresh spinach salad or roasted veggies for a Whole30 dinner!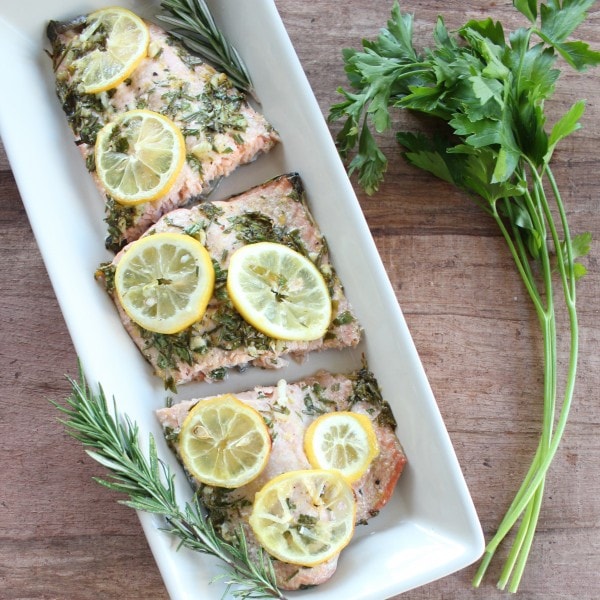 17. Italian Flank Steak with Roasted Cherry Tomatoes – this Whole30 recipe can be made in the oven or sous vide. It's impressive how easy, healthy and delicious this dish is!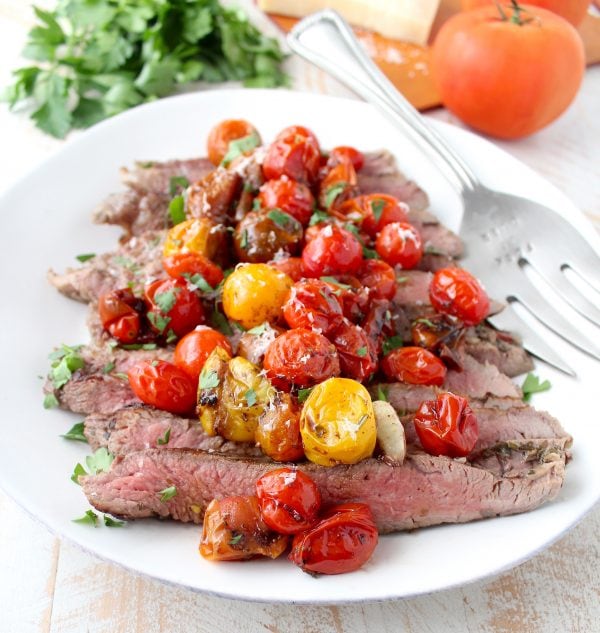 18. Pistachio Basil Crusted Tilapia – looking to branch out from salmon and try another fish on the Whole30 diet? This tilapia recipe is perfect!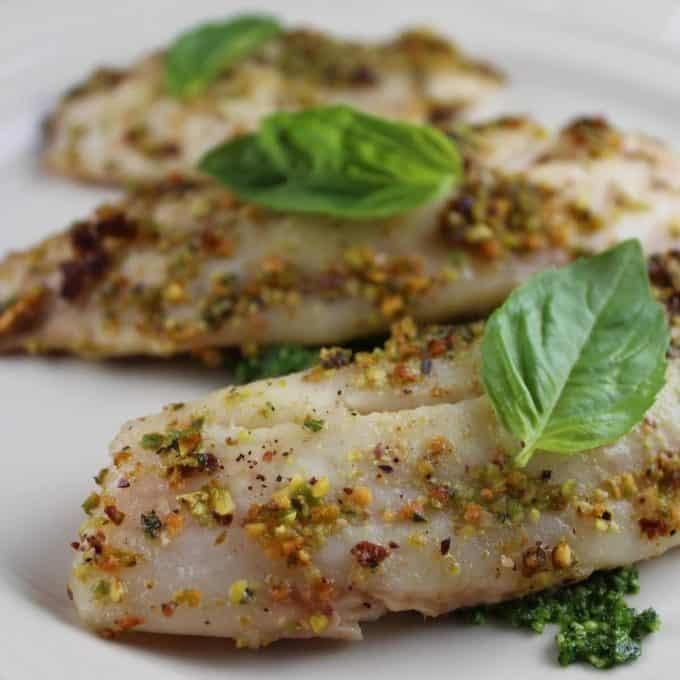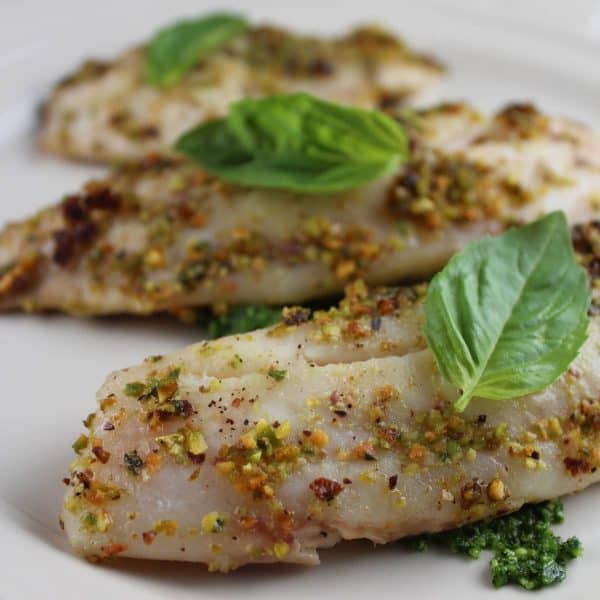 19. Caribbean Mango Avocado Ahi Lettuce Wraps – this easy Whole30 seafood recipe is fresh, light and tropical, you're going to love it!

20. Rosemary Steak Skewers – meat and potatoes are combined in this easy Whole30 recipe for steak skewers!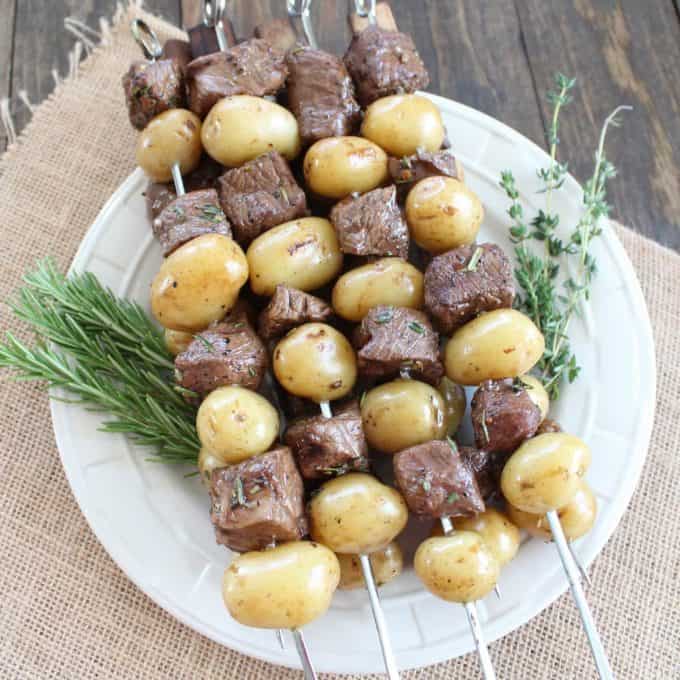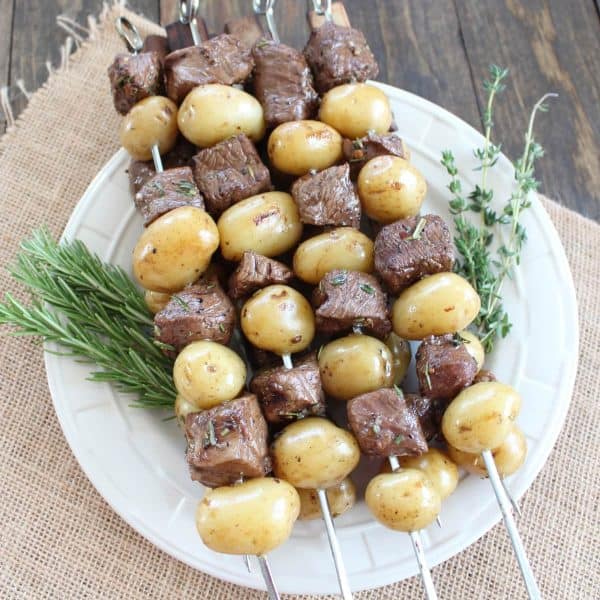 21. Baked Pesto Salmon with Zoodles – when made with this Vegan Pistachio Kale Pesto, this easy 29 minute meal is Whole30 compliant!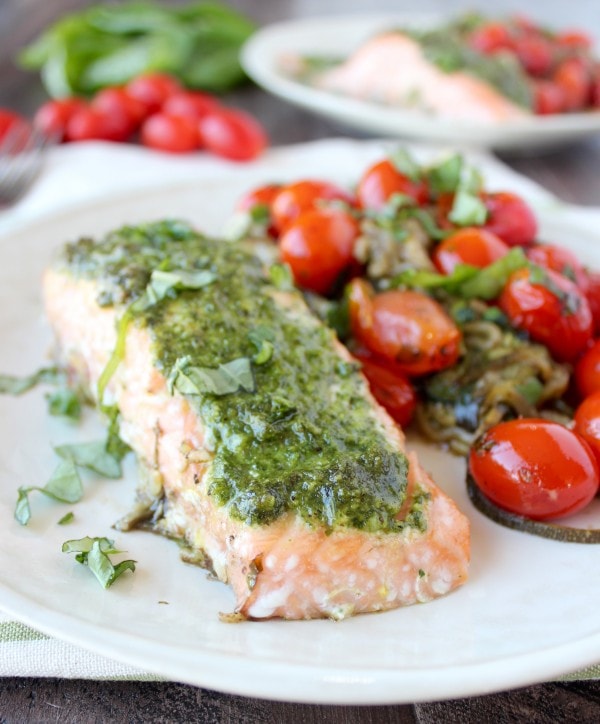 22. Sesame Scallion Burgers – in just 25 minutes, these flavorful Whole30 Hamburgers come together for an awesome dinner!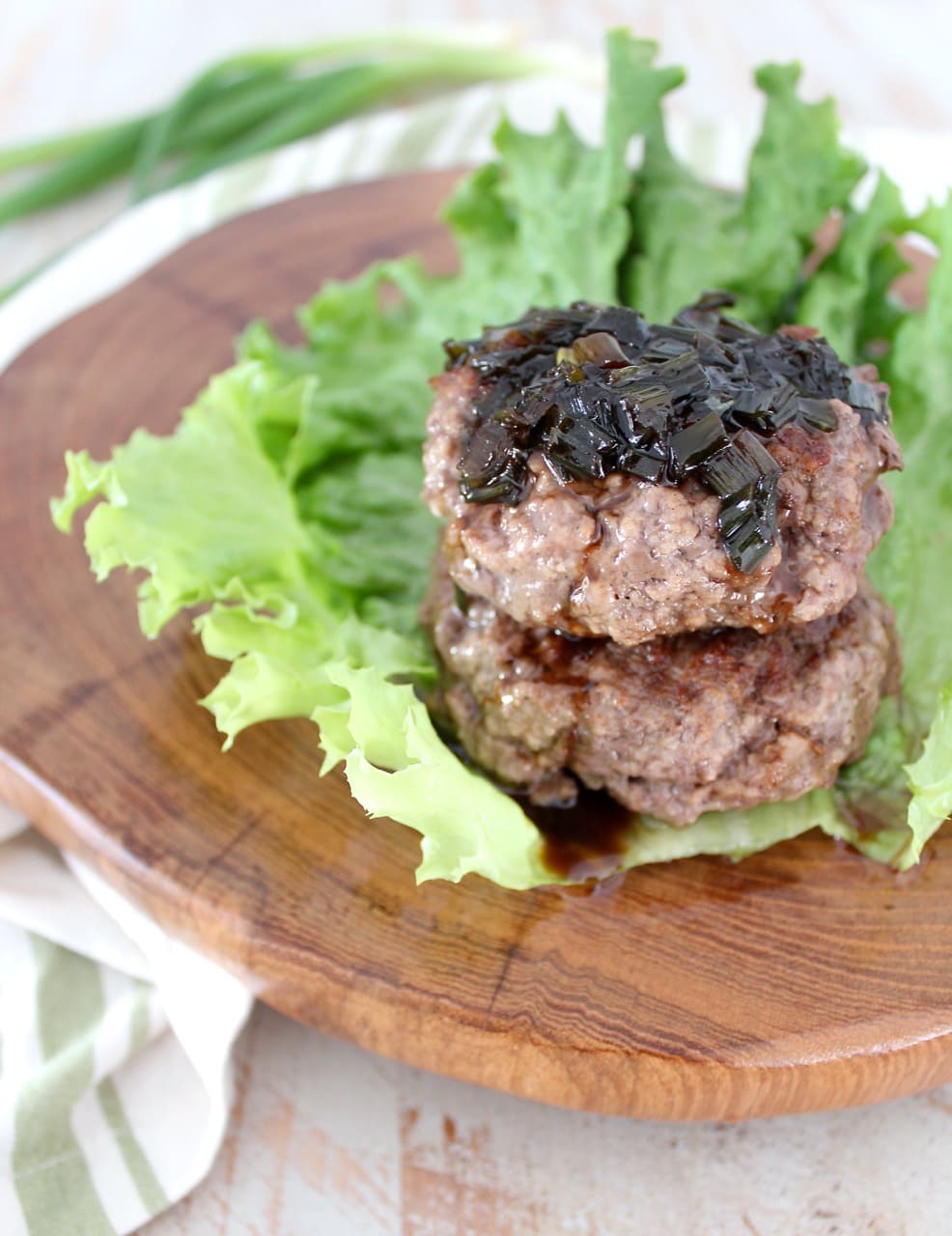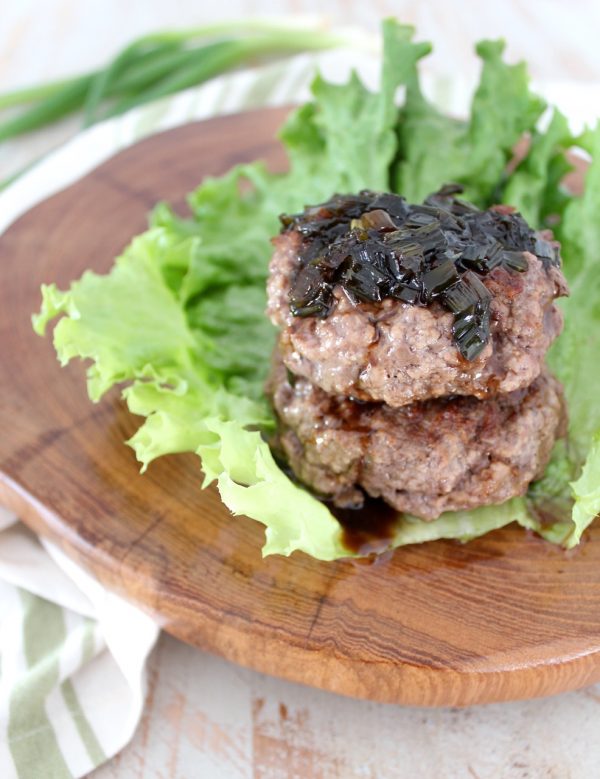 23. Avocado Scallop Ceviche – this light and flavorful Mexican dish can be served on it's own or in lettuce wraps for a delicious meal. It can also be served on sliced jicama for a Whole30 appetizer!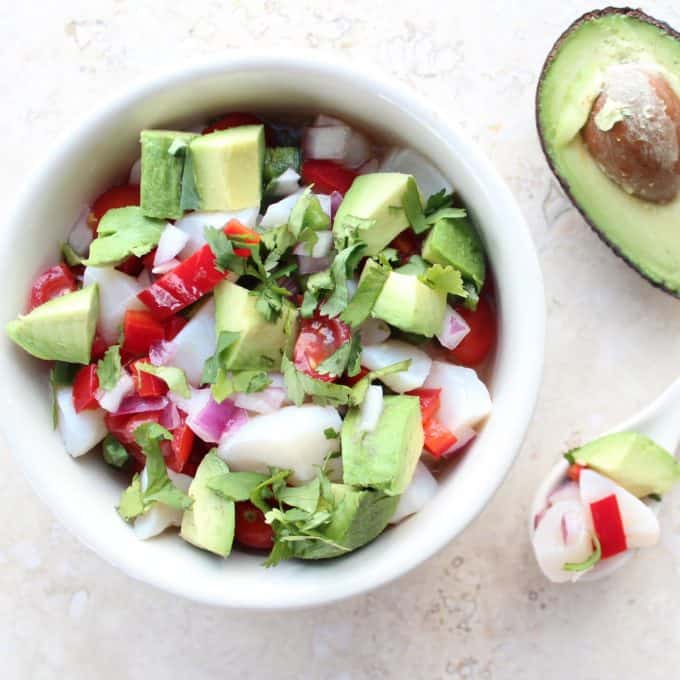 Whole30 Recipes with Bacon
24. Rosemary Balsamic Pork Loin – with the use of Whole30 approved bacon (which I get from my friends at ButcherBox!) this pork loin is an easy and elegant Whole30 recipe!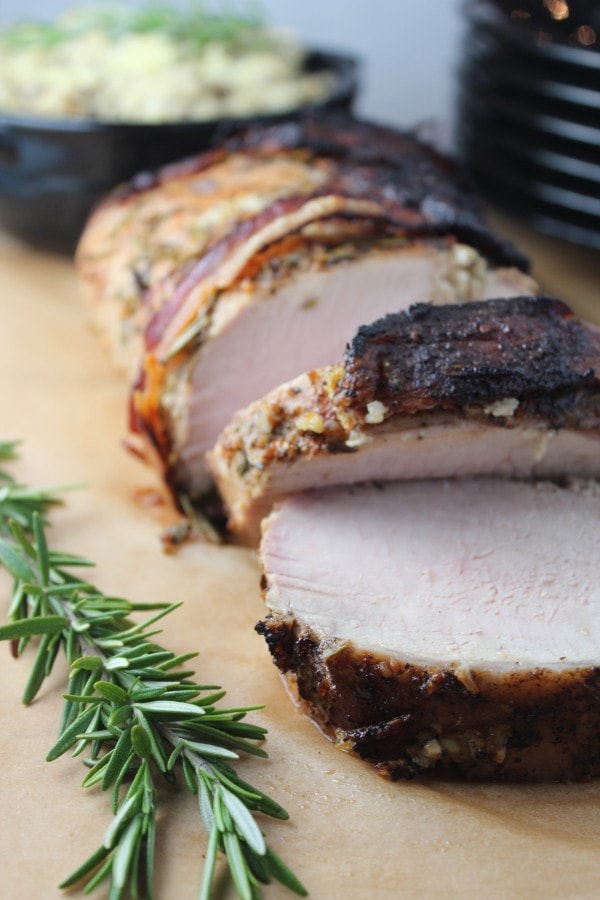 25. Bacon Pistachio Crusted Scallops – this 20 minute recipe is impressive enough for a dinner party, but easy enough for a weeknight Whole30 meal!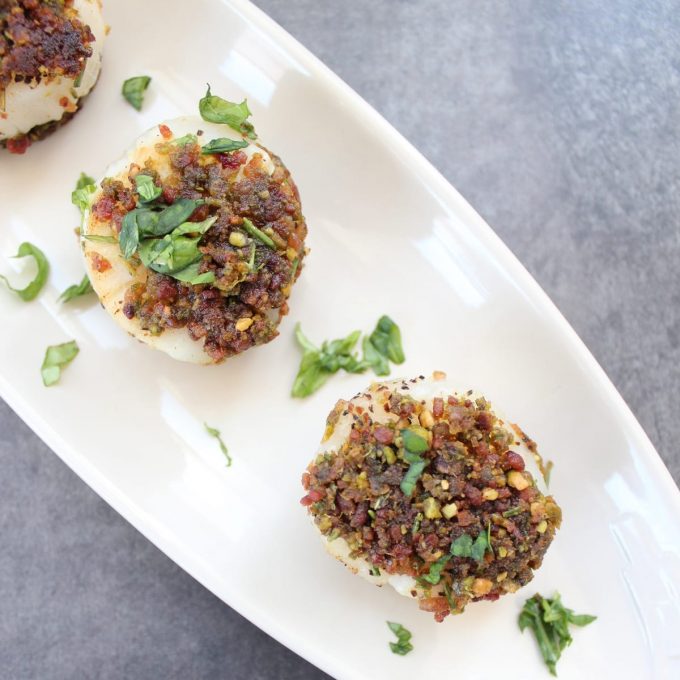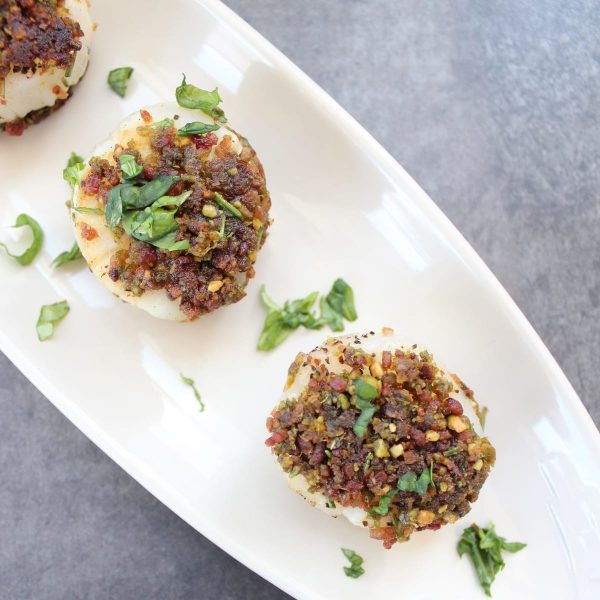 26. Garlic Herb Bacon Wrapped Turkey Breast – this recipe is always a hit around Thanksgiving, but you can make it anytime of the year. It's so easy and delicious, you'd be crazy not to! Places like Costco and Walmart are great for finding boneless turkey breasts in the freezer section, year-round.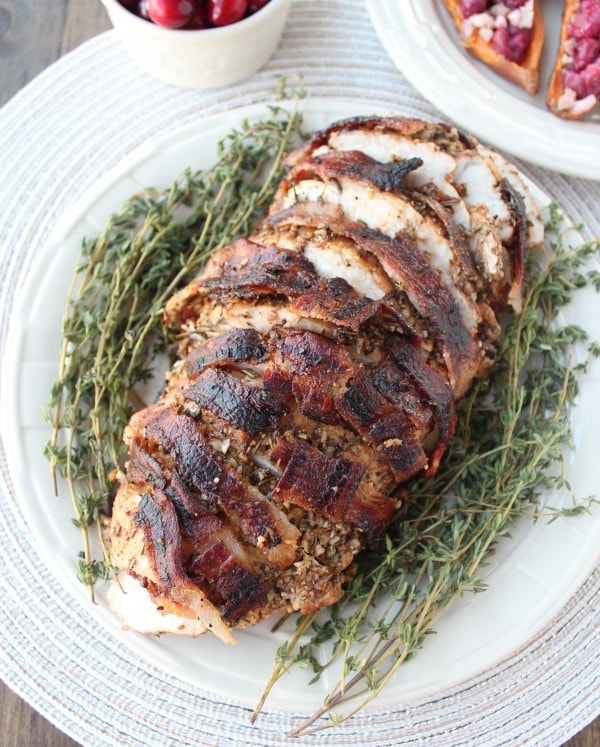 27. Bacon Wrapped Pork Chops – this recipe is great for making dinner for one or two. If you're making this whole30 recipe for one, just make one bacon wrapped pork chop, for two, make two pork chops. It's easy and delicious when served with Cast Iron Skillet Rustic Potatoes (just sub olive oil for the butter)!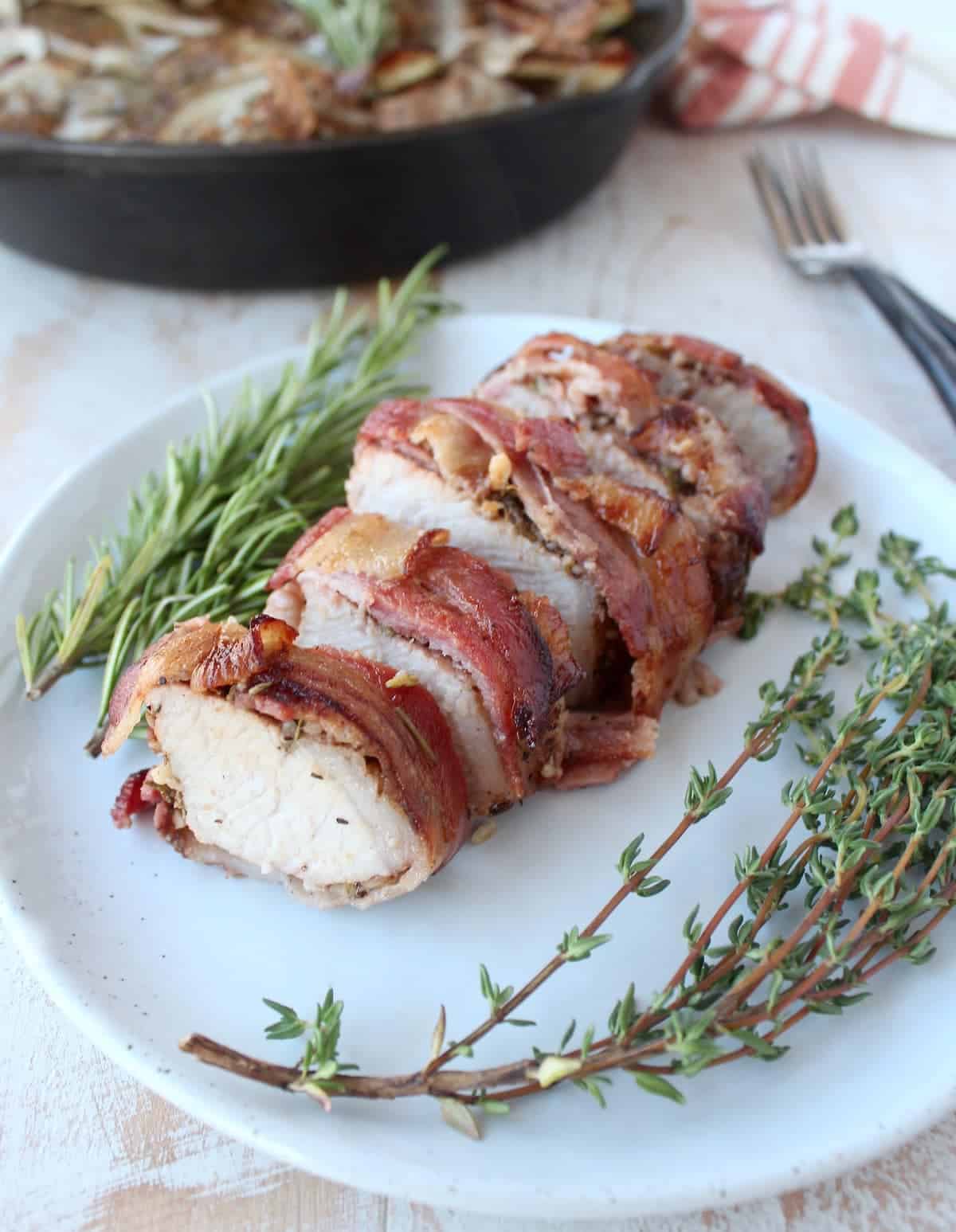 28. Sweet Potato Skins with Sage Pesto & Bacon – this delicious Whole30 appetizer or side dish is made with the most delicious paleo & Whole30 Sage Pesto!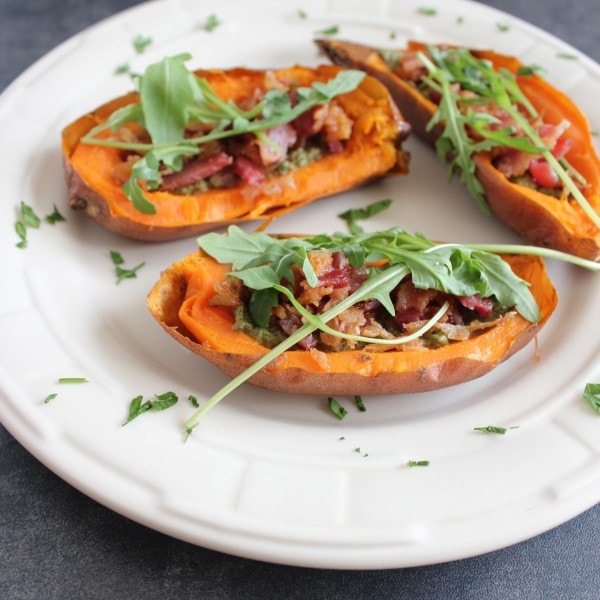 Whole 30 Recipes for Vegetarians
29. Chai Spiced Butternut Squash Soup – this easy vegan roasted butternut squash soup is made in under 45 minutes!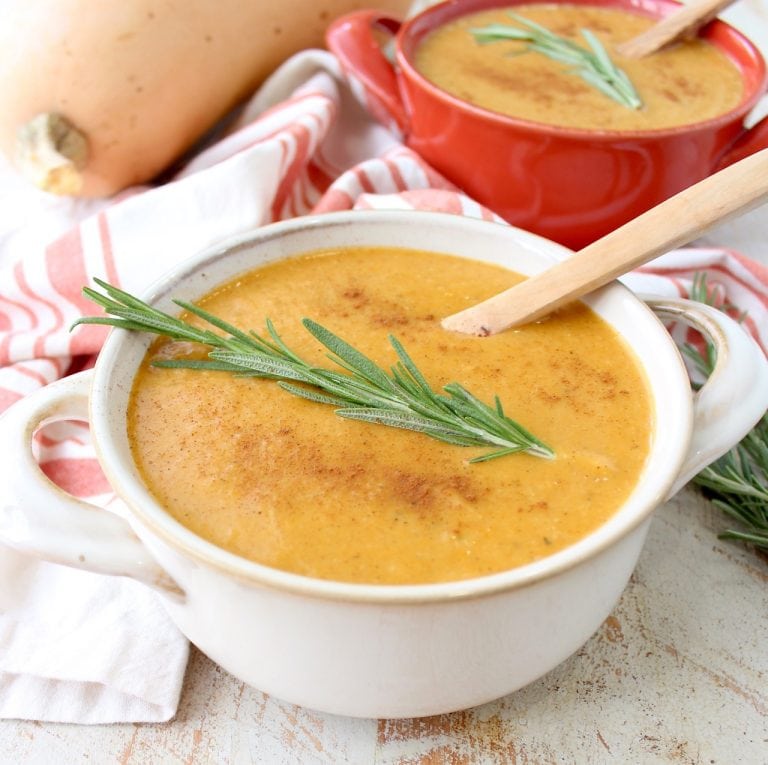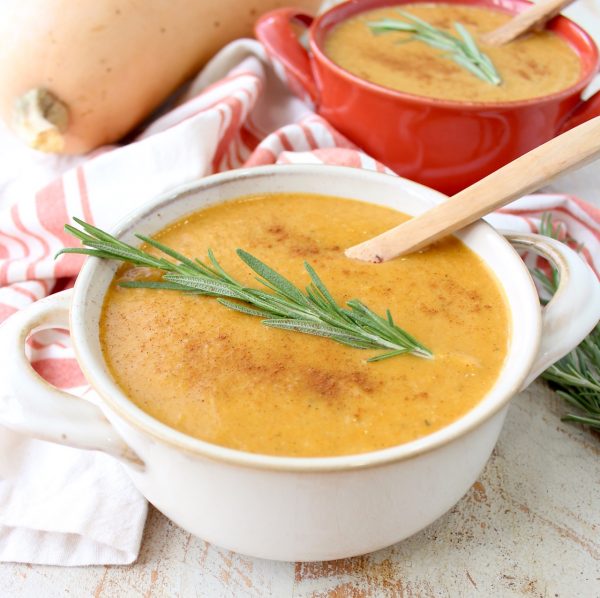 30. Butternut Squash Spinach Kale Salad – omit the quinoa to make this scrumptious vegan salad Whole30 compliant!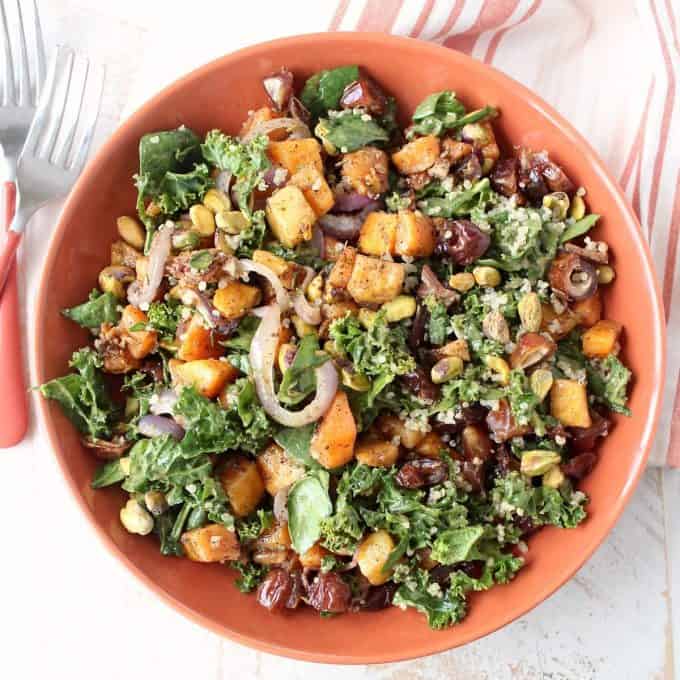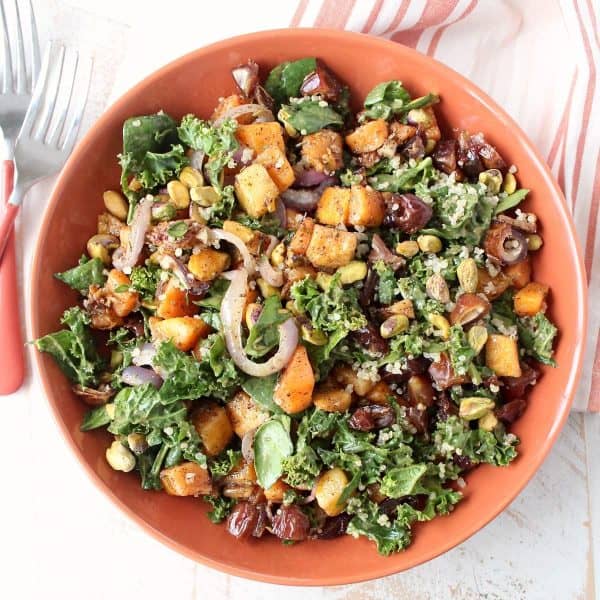 Now that you're armed with 30 delicious & easy Whole30 recipes, let's make a Whole30 shopping list!
Below you'll find 30 protein, produce and pantry items that are Whole30 compliant and used to make the easy Whole30 recipes featured within this post. Click on the links to learn more about the products and print the entire Whole30 shopping list via the image below!
Whole30 Shopping List
Right click on the image below to print this Whole30 shopping list or pin it to Pinterest to save for later!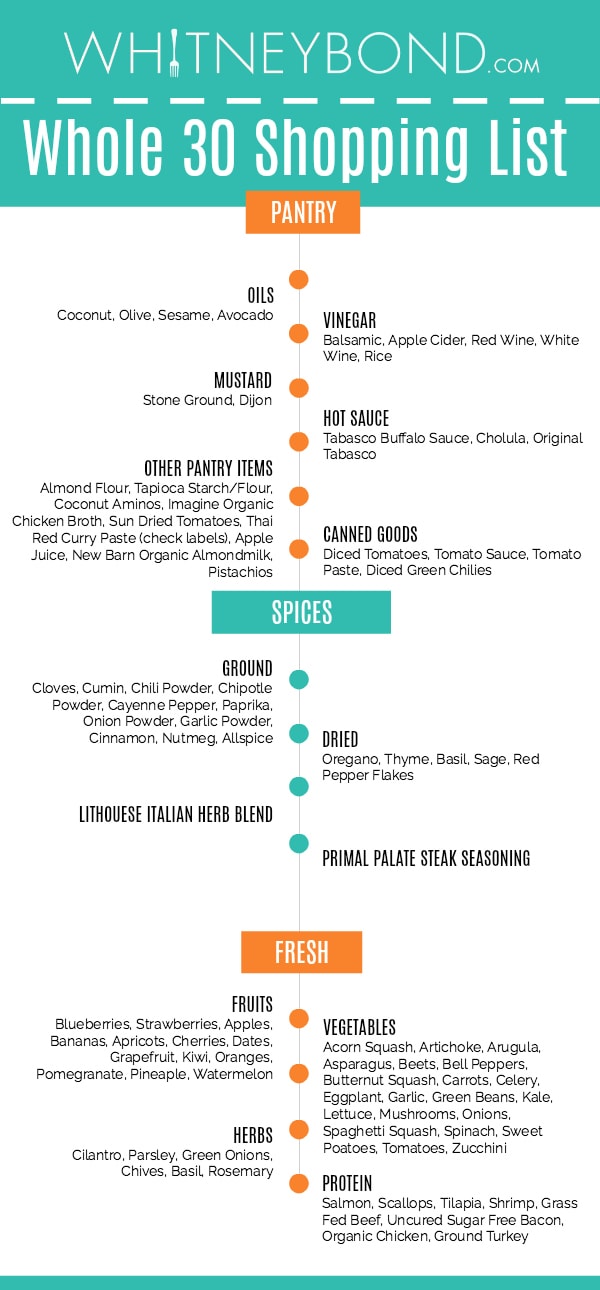 We are a participant in the Amazon Services LLC Associates Program, an affiliate advertising program designed to provide a means for sites to earn advertising fees by advertising and linking to amazon.com.